Game vs Meta-game: What Makes You Keep Playing?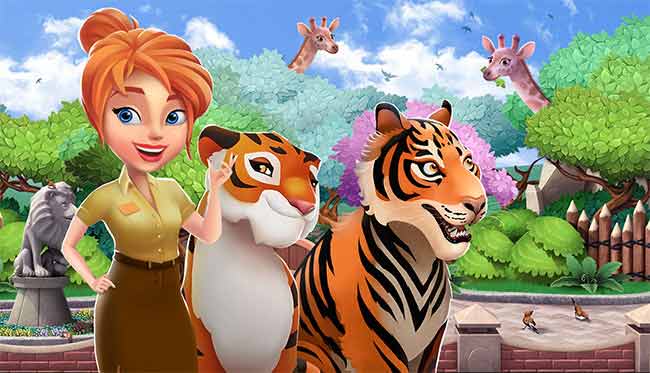 Have you ever built an entire zoo while playing a Match 3 game? What about restoring your once beautiful mansion to its former glory?
Casual games have evolved beyond the simple gratification of matching 3 brightly colored fruits together or popping a series of glowing spheres. Most of them have started giving players something more; something that's usually much more satisfying than the core gameplay.
If you've spent any time reading about video games whatsoever, then you may have come across the term meta-game - sometimes referred to as just meta - before.
The video gaming community defines meta-game as anything that does not consist of the core gameplay mechanic or does not make up the bulk of a game's gameplay experience.
meta-game can be additional gameplay content or just content that, while not necessarily a gameplay feature, still enhances a player's involvement with that game.
For example, a game may offer city management and planning as its main gameplay element. But on top of that, the game may also challenge you to solve specific objectives for your city's inhabitants, including a story that tells you more about these citizens and their day to day lives.
Or, a game may be an endless runner that lets you collect coins and power-ups along the way, but it may also feature a side gameplay element of customizing your character or upgrading their skills and abilities.
Meta-game style gameplay and features help to keep us entertained and add to our enjoyment of a game - and it's partly why we spend over one billion hours a month playing mobile games.
But how important are meta-game mechanics to our overall experience of games?
What Sort of Games Include Meta-Game Mechanics?
The idea of meta-game mechanics and features has been around for quite some time, but one of the earliest casual games to properly utilize them is the 2003 release Diner Dash.
In Diner Dash, players help a young woman named Flo manage various restaurants, turning them from rundown greasy spoons to respected eateries that you can be proud of.
Diner Dash's core mechanic involves seating customers (according to their color codes), taking their orders, delivering those orders, and cleaning up after them to make money. It's fast-paced and frantic, and players need to be constantly aware of a lot of different elements.
However, players can also use collectible coins to improve their restaurants, including making Flo move quicker, offering a TV to keep diners entertained (and less likely to leave), and other, beneficial decor improvements. These upgrades could be considered a meta-game element, especially those who are mainly cosmetic.
This sort of "upgraded gameplay" can also be seen in other games within the Diner Dash universe and in those that co-opted the restaurant/food management style that was popularized by it.
For example, Cake Mania sees the player design cakes, and you can upgrade your appliances to make them bake quicker, ice faster, etc. Then, in Cooking Dash, Diner Dash's Flo takes part in a televised cooking show, and she can upgrade her fryers and the quality of the food materials she uses to make more money.
Other common meta-game mechanics include renovation gameplay and story content. Bubble Witch 3 Saga, Lost Island, and Gardenscapes are just a handful of smartphone games that offer this.
In Bubble Witch 3 Saga, the goal is to match and pop differently colored bubbles to complete certain objectives (i.e., clearing a path to the top of the level). Meanwhile, players will also be upgrading and renovating Stella's home, choosing between different styles and customizing its look and surroundings.
Likewise, Homescapes and Gardenscapes have you matching 3 to restore your home and garden, respectively. In Gardenscapes, you'll visit different areas such as fountains, mazes and old mansions, restoring them as appropriate. Meanwhile, Homescapes sees you match tiles to decorate and renovate different rooms in your childhood home, embracing your inner interior designer.
Both games promise grand adventures with twists and turns - but they are both still Match 3 games. The entire renovation part is just part of the meta-game and not the core gameplay. You could say that the meta-game of Gardenscapes is more important than the game itself.
Why Meta-game is So Important
Mobile gaming is an incredibly crowded space, and it is estimated that over 500 games are submitted to the App Store every day. What this means is that there is a huge amount of competition and that mobile game developers must work much harder to stand out.
Interesting meta-game mechanics are one such solution to that problem.
A match 3 game with renovation mechanics and business management is far more interesting than a basic match 3 that offers nothing else. This additional meta-content includes captivating stories and engaging gameplay that you won't be able to get anywhere else in one, fun, combined package.
It also helps these games to appeal to players with eclectic tastes as you won't need to go looking anywhere else for your match 3/renovation/building/decorative fix.
Not only does meta-gaming give you more of an incentive to play a specific game, but it also provides you with less of an incentive to play other titles. Why play another game when the ones you've already got are able to scratch that itch?
The Future of Meta Gaming
As ever, it will be important for game developers to make sure that the core gameplay mechanics (e.g. match 3, puzzle, strategy and logic) are worth your while. As competition in the casual and mobile games industry especially continues to heat up, expect to see more of an emphasis on meta-gaming mechanics moving forward.
This is no bad thing as you'll be getting more bang for your buck - or, if it's free to play, you'll be making the most of your time.
With all of these rich stories and this greater variety of gameplay, you'll soon become more invested in your favorite titles than ever.
Raid: Shadow Legends
Collect 400+ Champions & Fight For Glory