The Best Mobile Games in 2023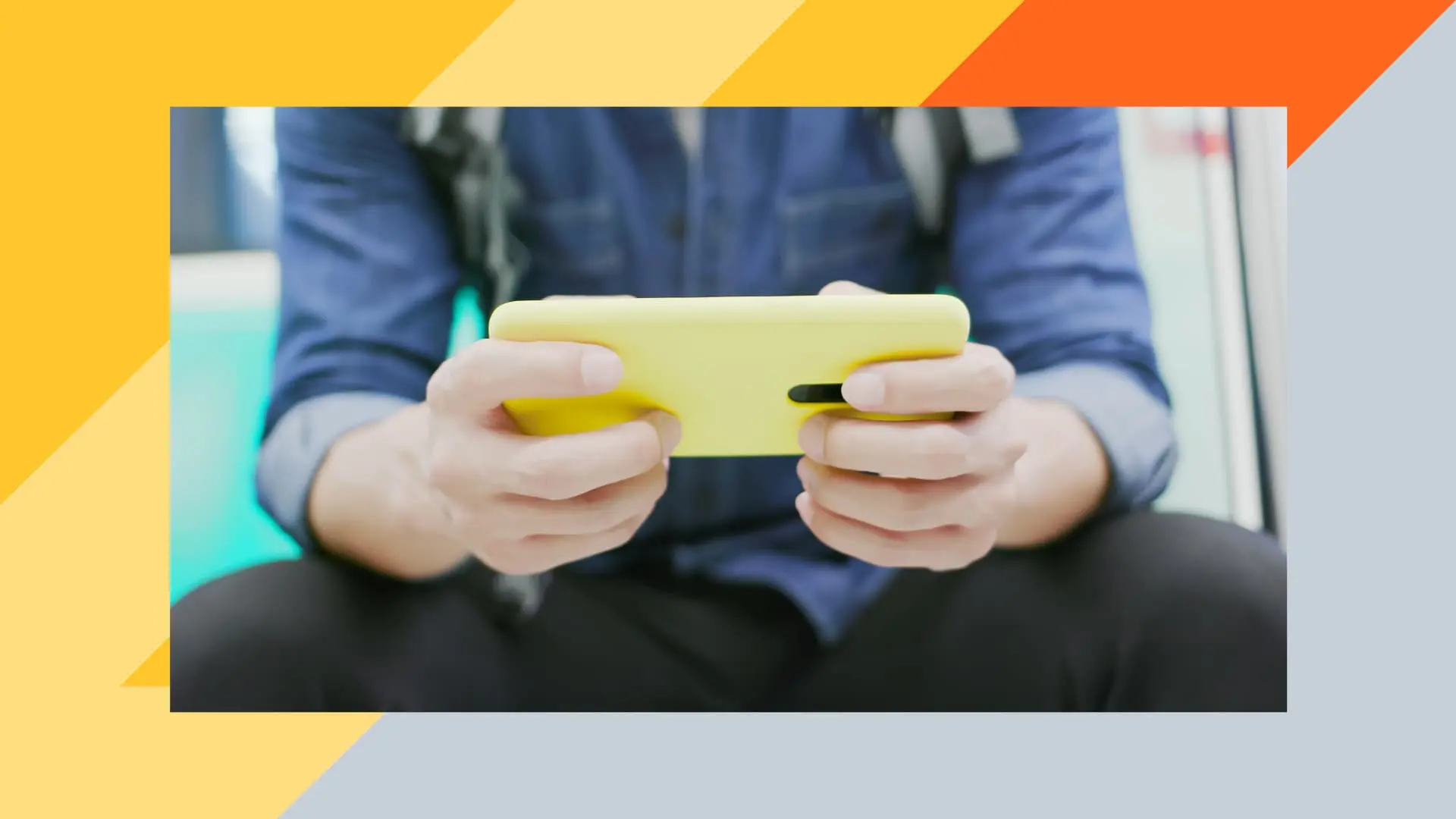 From what began as a fun little addition to cellular phones, mobile gaming has become one of the most important markets in the interactive entertainment space.

With such a diverse mix of paid and free games now available on smartphones and tablets, making a list of the best free mobile games 2023 is likely to see is a difficult task.
Below, we cover the most successful mobile game releases of all time as well as the most eagerly anticipated mobile games to come in 2023.
The Top Mobile Games of All Time
If you're completely new to casual mobile gaming, it's probably best to start off by sampling the best mobile games ever released. These long-standing titles have become iconic brands and franchises in the mobile gaming industry, some of which have even expanded into the world of competitive eSports.
1. Clash of Clans
Genre: Real-time strategy
Release date: August 2012
Age rating: 10+
Developer: Supercell
Number of downloads: 500,000,000+
Price: Free-to-play
Supercell's Clash of Clans mobile strategy game has cemented itself within popular culture, such is its enduring popularity. It's one of the most successful free game apps of all time. You're tasked with developing your own virtual village, using the resources collected from attacking and pillaging nearby villages of other mobile players in real-time. Join or create your own 'clan' of up to 50 players and do battle. Development of this game ceased in August 2022, but it's still played by millions worldwide today.
2. PUBG Mobile
Genre: Battle Royale
Release date: February 2018
Age rating: 16+
Developer: Tencent Games
Number of downloads: 1,000,000,000+
Price: Free-to-play
PlayerUnknown's Battlegrounds (PUBG) Mobile has been so successful that it's become an eSports genre in its own right. As of December 2022, over 1.3 billion downloads had been completed for PUBG Mobile and it's comfortably the second most-played mobile game of all time. You'll be parachuted onto a deserted island with one goal – survival. Become the last person or team standing to win.
3. Candy Crush Saga
Genre: Puzzle
Release date: April 2012
Age rating: 4+
Developer: King
Number of downloads: 3,000,000,000+
Price: Free
Nothing says casual gaming quite like Candy Crush Saga. King's tile-matching game was originally launched as a social game on Facebook but was quickly replicated on iOS, Android, and PC, such was its popularity. Match four or more symbols in horizontal or straight lines to keep clearing the board and accumulating points. It was one of the first fun mobile games to utilize the 'freemium' mobile gaming model, with paid-for add-ons that helped to turn over $1m per day at the app's peak.
4. Pokémon GO
Genre: Augmented reality
Release date: July 2016
Age rating: 9+
Developer: Niantic, Inc.
Number of downloads: 600,000,000+
Price: Free
Augmented reality (AR) launched into the mainstream off the back of Niantic, Inc.'s successful launch of Pokemon GO. The app leaned heavily on smartphone GPS technology to help players locate virtual Pokemon in real-world environments to catch, train and battle with. It became a social media sensation. In its infancy, just 150 species of Pokemon were made available, with 700+ up for grabs by the turn of 2021.
5. Genshin Impact
Genre: Action role-playing
Release date: September 2020
Age rating: 12+
Developer: miHoYo
Number of downloads: 126,000,000+
Price: Free-to-play
Genshin Impact makes the cut as one of the finest mobile games of all time thanks to its critical acclaim and commercial success. Critics were amazed at the immersive and intuitiveness of its combat mechanics, while its open world created a plethora of gaming possibilities and experiences. Likened to The Legend of Zelda, this action role-player generated over $3 billion in the first 12 months of its release, a record for any kind of video game.
What is the #1 game on mobile?
If we're basing the best mobile games on player participation, PUBG Mobile sits comfortably at the top of the pile. As of December 2022, it had an active player count of 1.27 billion, which easily surpassed the 1 billion players that have enjoyed Pokémon Go since December 2016.
What is the best free mobile game?
It's fair to say that the level of detail involved with PUB Mobile – and the variants released like New State Mobile and Battleground Mobile India – cement PUBG as the number-one free mobile game right now. Despite its free-to-play nature, PUBG Mobile remains one of the highest-grossing mobile games in the history of the industry.
The Best New Mobile Games 2023 Rankings
If you haven't downloaded new mobile games for some time, maybe it's time for a new year and a new library of games to play. Below, we check out five of the best new mobile games 2023 will see this year.
1. Fatal Fury 3 ACA NEOGEO
Genre: Beat'em up
Release date: January 2023
Age rating: 13+
Developer: SNK Corporation
Number of downloads: n/a
Price: $3.99
Fatal Fury 3 is one of the most nostalgic beat'em up fighter games from the NeoGeo. SNK has teamed up with Hamster Corporation to unleash a mobile version of Fatal Fury 3, available on Android and iOS. The original dates back to 1995 and the mobile release consists of online features including online leaderboard modes. You'll be transported back to South Town city as you lock horns with multiple characters in your quest for domination of the streets. It's a far cry from next-generation fighting games like robot games where you're more likely to fight machines than people.
2. Call of Duty: Warzone Mobile
Genre: Action shooter
Release date: H1 2023
Age rating: 13+
Developer: Activision
Number of downloads: n/a
Price: Free-to-play
Activision's Call of Duty: Warzone release is due to be released on mobile in the coming weeks. It's eagerly anticipated, given the commercial success of Warzone on console and PC. Interested users can pre-register for the app via Google Play or the App Store. Warzone Mobile will allow you to compete in real time against up to 120 players in a single match.
3. Pokémon TCG Live
Genre: Card
Release date: February 2023
Age rating: 9+
Developer: The Pokemon Company International
Number of downloads: 1,000,000+
Price: Free-to-play
The new Pokemon Trading Card Game (TCG) Live app brings together Pokemon fans from all over the world to lock horns in this free digital trading card game. Develop your collection of Pokemon cards within the Battle Pass mode, then test your collection against your fellow Pokemon trainers via the Ranked Ladder feature. This game has already had in excess of one million downloads and is another huge addition to the Pokemon mobile gaming franchise.
4. Flash Party
Genre: Action fighting
Release date: February 2023
Age rating: 10+
Developer: XD Entertainment
Number of downloads: 500,000+
Price: Free-to-play
If you're looking for a fun, a light-hearted casual fighting game akin to the Smash Bros. franchise, look no further than Flash Party. The mobile version is newly released and is a fun but competitive fighting game. It's described by Pocket Gamer as having a "2.5D plane", with the various playable characters having their own basic, special, and recovery moves. In so many ways, Flash Party is a mobile title that doesn't take itself too seriously, and we're all for that!
5. Final Fantasy VII: Ever Crisis
Genre: Role-playing
Release date: H2 2023
Age rating: 13+
Developer: Square Enix
Number of downloads: n/a
Price: Free-to-play (add-ons available)
Final Fantasy VII: Ever Crisis is comfortably the most eagerly awaited of all the top mobile games 2023 has in store. Designed and written to fit in as part of the Compilation of Final Fantasy VII, this mobile game will be a true celebration of the 1997 console classic. The game is set to be free to play, although loot boxes will be available to increase weaponry and costumes. A closed beta is reportedly set for launch in the summer.
No matter what your taste in video games may be, this collection of the top mobile games in history and the most popular mobile games 2023 will see means you'll never be left wanting as you explore the ever-expanding casual gaming frontier.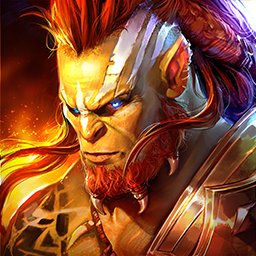 RAID: Shadow Legends
Collect 700+ Champions & Fight For Glory