How the Best Mobile Games of 2018 Inspire 2019's Gaming Trends
The mobile games industry is a $138 billion-earning sector, meaning that emerging trends in 2019 could potentially represent a massive amount of money. So with that in mind, let's examine which trends are likely to show up in the coming year and which games made a splash in 2018.
We'll dig into the battle royale game genre, which seemed to come out of nowhere, how and why developers are creating mobile games that look like they could be released on consoles, future mobile technology and more.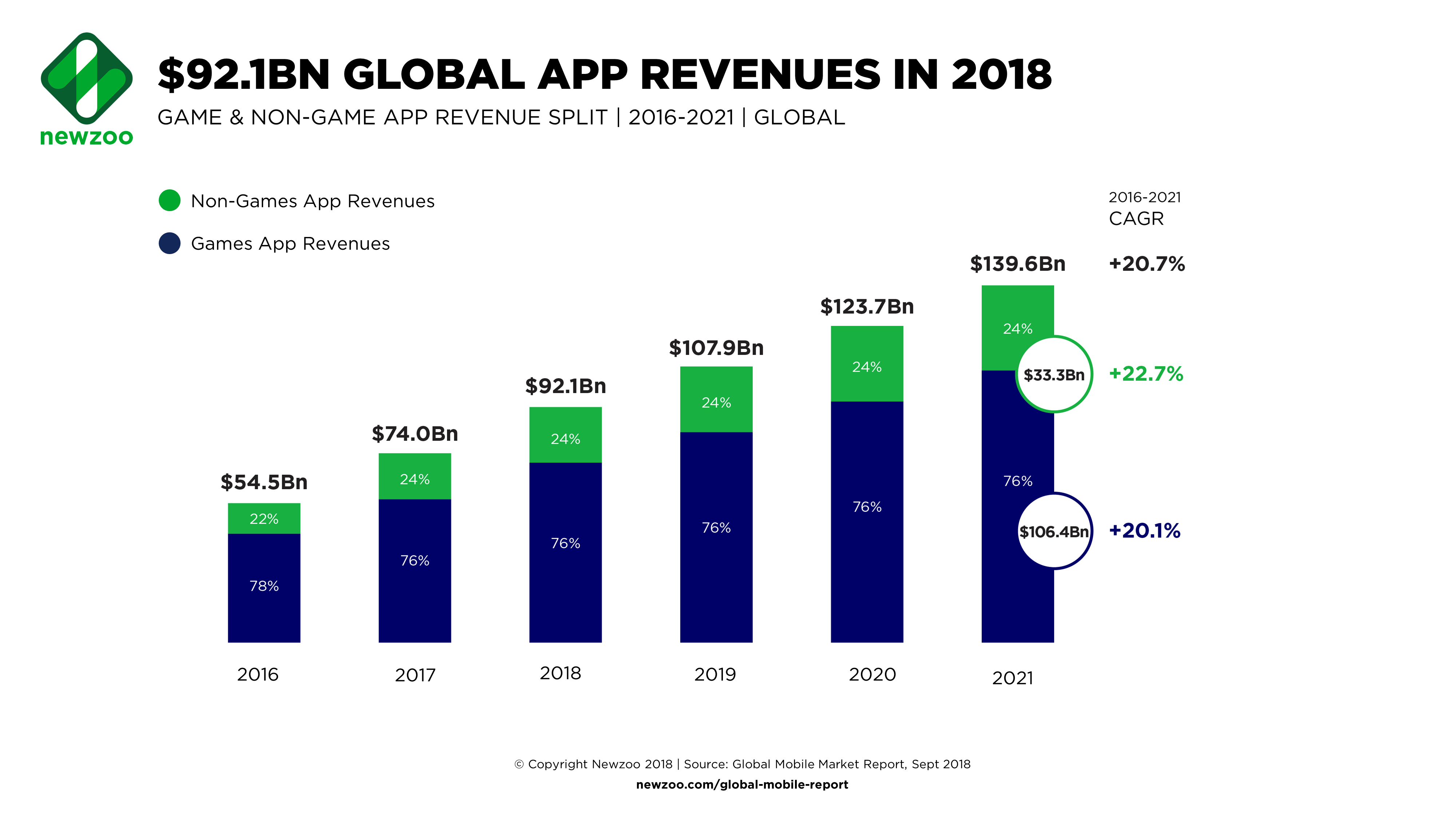 Mobile Gaming Trends We Expect to See in 2019
Console-Quality Games
We've seen console-quality games emerge as players with high-end devices ask for mobile developers to push their handsets to the limit. Expect those with premium smartphones to continue to be catered to. We have seen this clearly with the likes of Fortnite, from Epic Games, and PlayerUnknown's Battlegrounds Mobile.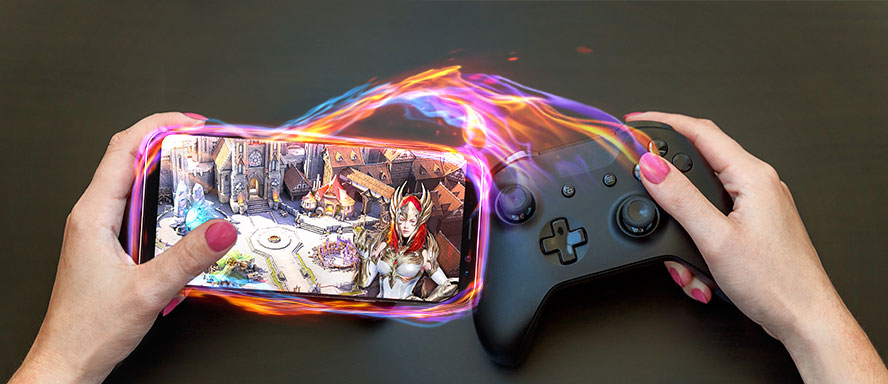 The iOS version of Fortnite released in April 2018 while the Android version rolled out in June, but that didn't stop it from making an estimated $2 million per day. The launch of Season 5, meanwhile, saw it make more than $3 million in one day. This is largely thanks to the fact that its Pixar-style graphics and splashy cosmetics all look the same on mobile devices as they do on PC and consoles.
The same goes for PUBG Mobile: although the game isn't known for its visual fidelity, the experience you get on mobile devices is largely similar to that on PC, Xbox One, and more recently, PS4.
Another example is Blizzard's Hearthstone: Heroes of Warcraft. According to app analytics firm SensorTower, the mobile version of the collectible card game has made more than $660 million since it launched in 2014, with a significant chunk of that figure being made in 2018.
It allows those who want to keep coming up with strategies and new decks when they're away from their computers to do so, again without compromising on quality.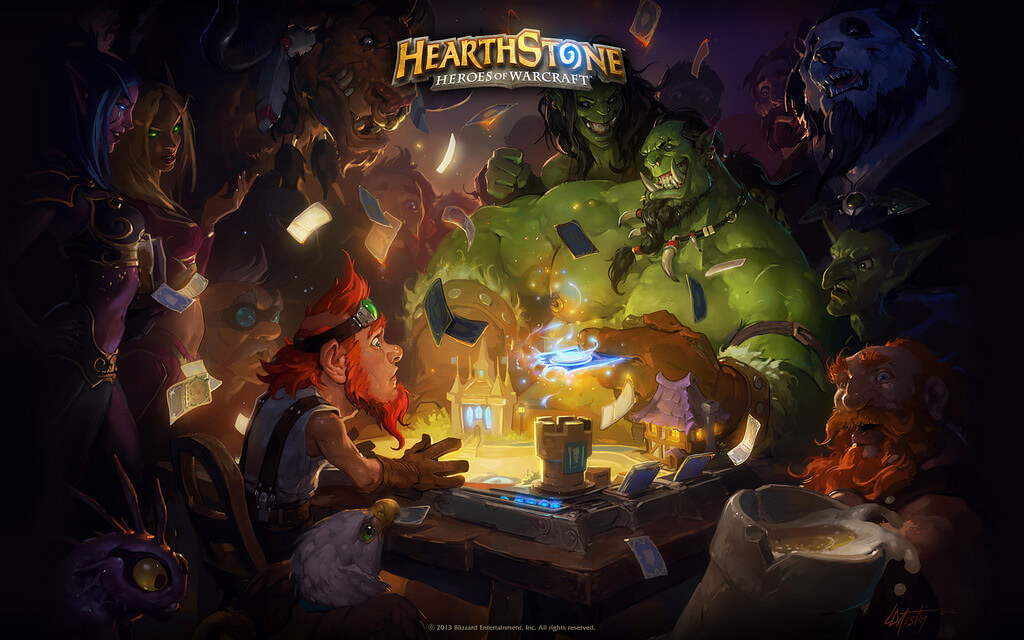 As mobile hardware continues to become more powerful, with handsets like the iPhone XS Max leading the charge, developers will have more to work with and thus will be able to rival console games.
Streaming software such from Microsoft (Project xCloud), Google (Project Stream) and EA are all being worked on or currently even being tested, which would allow anyone, anywhere to access console-quality titles on any device, even if it doesn't have the specs to run them natively.

Mobile Spinoffs of Major Franchises
In that vein, we should expect more spinoffs and mobile ports of games that first made it big on PC and consoles. Blizzard Entertainment, for instance, is planning to release Diablo Immortal soon. It has also confirmed plans to launch mobile titles of its other IPs, which include World of Warcraft and Overwatch.
Meanwhile, the Pokemon series is a prime example of an established gaming IP receiving a full-scale mobile treatment.
Augmented reality (AR) title Pokémon GO has made more than $2 billion from its more than 500 million players, who love catching 'em all, conquering gyms and evolving their Pokémon.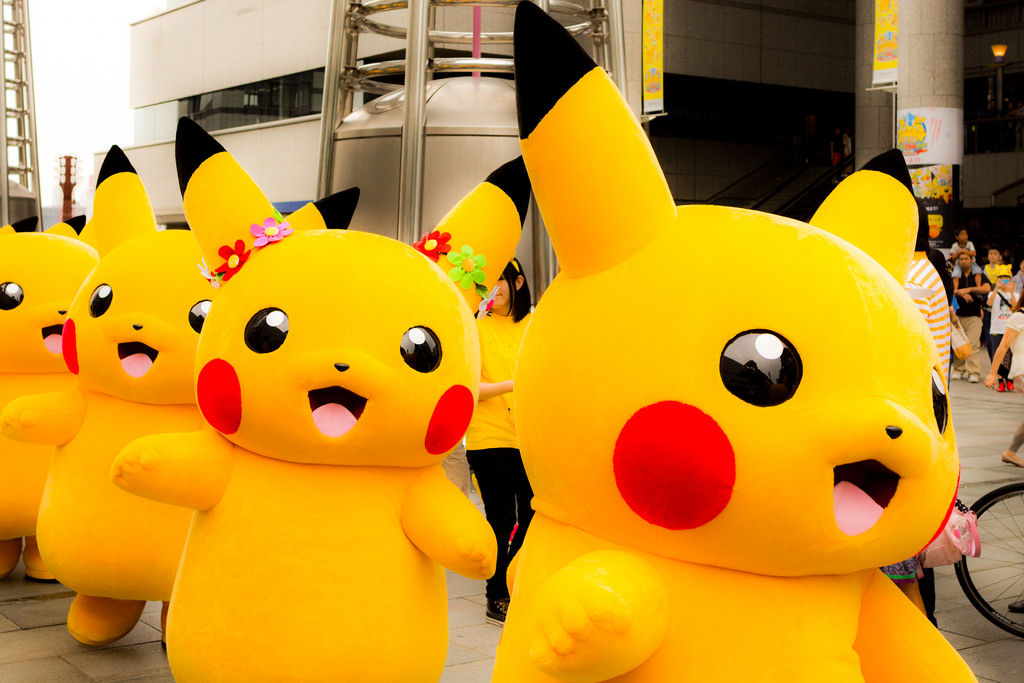 The mobile game is a huge hit because of the much-loved Pokémon brand, but also because this is the closest thing that fans of the franchise have to a robust, mobile version of the main franchise. Other spinoffs, including Pokemon Quest and Pokemon Duel, have been less successful, but have still made millions for their developers.
For developers, these offshoots provide a relatively low-effort way of making money from mobile gamers, who may not have access to PC and consoles.
But, even as far as more hardcore gamers are concerned, releasing low-cost or free mobile games allows studios to easily get their titles and characters in front of millions of potential customers, hoping to turn them into loyal cross-platform fans of the franchise in the long run.
So, expect to see much more of these crossovers in the future.
AR Gaming Innovation
Following the success of Pokémon GO, we may finally see some more AR gaming innovation. Multiplayer AR games and AR games that focus on social features and audio-based gameplay – not just visual elements – are in development, too.
Meanwhile, some mobile game developers have tried to replicate Pokémon GO in a more direct manner, with derivative offerings based on other pop culture franchises being released over the course of the past year. For example, 2018 saw the release of Jurassic World Alive, Ghostbusters World, and The Walking Dead: Our World.
So far, none of these has been able to reach the lofty revenue levels of Pokemon GO, but it does show that studios are taking AR gaming seriously.
The similarity of many of these AR games also means that come 2019, gamers will be crying out for titles that manage to do more with the technology. Pokemon GO developer Niantic has already pledged to push the boat out in that regard, but other devs may follow suit.
Blockchain-Based Games
2019 may see more blockchain-based games make an impact as well. 2018 was the year of the salacious blockchain headline - people heard a lot about Bitcoin, for example, but they didn't really understand the benefits of the blockchain or cryptocurrencies.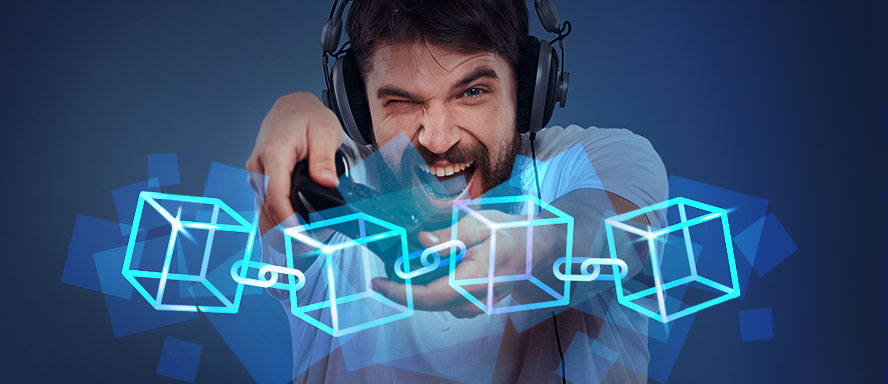 In 2018, we also saw a small but gradually growing trend of blockchain-based mobile games. CryptoKitties, the blockchain-based collectible cat game, is now available on mobiles, while Tencent's Pokemon GO/CryptoKitties-inspired title, Let's Hunt Monsters, is also using the power of the blockchain to allow millions of creatures to be collected.
This title is also AR-related, and uses the blockchain to store and verify information such as captured monsters and player stats.
Although these games made waves in the technology and blockchain industries, they had very little effect on the overall gaming landscape.
In 2019, audiences may have warmed up to the idea of blockchain-based games, which would mean that developers who get ahead of the game could well reap the rewards.
Cross-Platform Play
The fact that many popular mobile games are also available on PC and consoles has led to a rising interest in cross-platform play, too. Gamers don't want to be separated from their friends just because they're playing on different devices; cross-play keeps these friends playing together. Cross-platform progression, which allows you to keep your mobile, PC and console stats and unlocks under one account also became more popular in 2018.
If console-quality games and mobile spinoffs of PC and console series are to be trends in 2019 then expect cross-plaform play to be a trend in 2019 as well.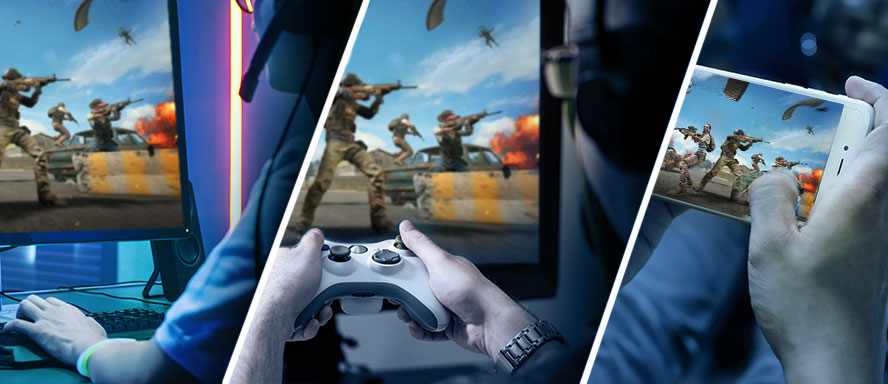 How Much Money Does the Asian Mobile Games Market Make?
In Japan, mobile game revenue is expected to hit $6.32 billion in 2018. China, meanwhile, recorded mobile game revenues of $14.6 billion in 2017. India, an emerging market, will have made an estimated $1.167 billion in revenue from mobile games by the end of 2018.
The Asian market - including southeast Asia and India - is huge and rapidly growing. In India, for example, phones are low cost. Therefore, it is easier to access mobile games in the country than it is console games or PC games, which often require high-end specs. With many manufacturers domestic, high-end smartphones are also affordable in China, and an estimated 663.37 million people in the country own a handset. Since video game consoles are largely unavailable in the region, mobile games have prospered.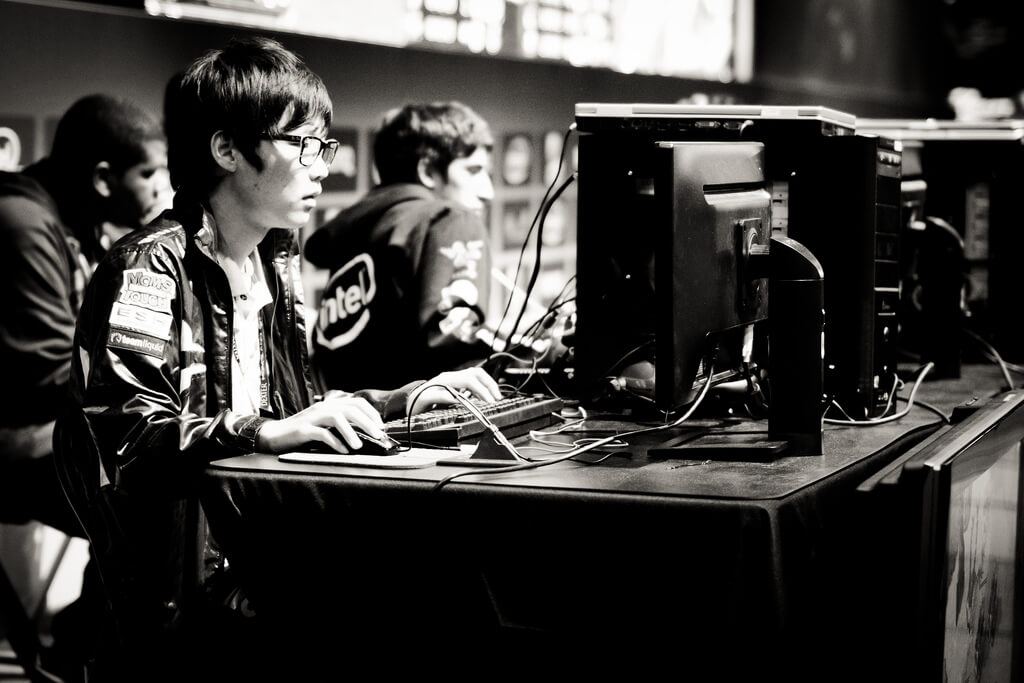 Japan also has a preference for portable gaming; that, coupled with console games keen to appeal more to Western audiences, led (non-Nintendo) console sales in the country to dwindle and mobile gaming to thrive.
These regions can seem like tough nuts to crack, but looking at the list of the most popular mobile games in each could offer some inspiration to developers. In India, 8 Ball Pool, Clash of Clans, Clash Royale and Candy Crush Saga still rule the roost, while in China, homegrown titles like Honor of Kings, Knives Out and QQ Speed are on top. Japan's most popular mobile games include Puzzle & Dragons, Disney Tsum Tsum and Pokémon GO.
The mobile games industry is big and valuable and it only takes one hit mobile game to make a genre explode in popularity. So whatever new games and trends arrive in 2019, it will be fascinating to see how the industry develops.
Raid: Shadow Legends
Collect 400+ Champions & Fight For Glory