Alternate Reality Games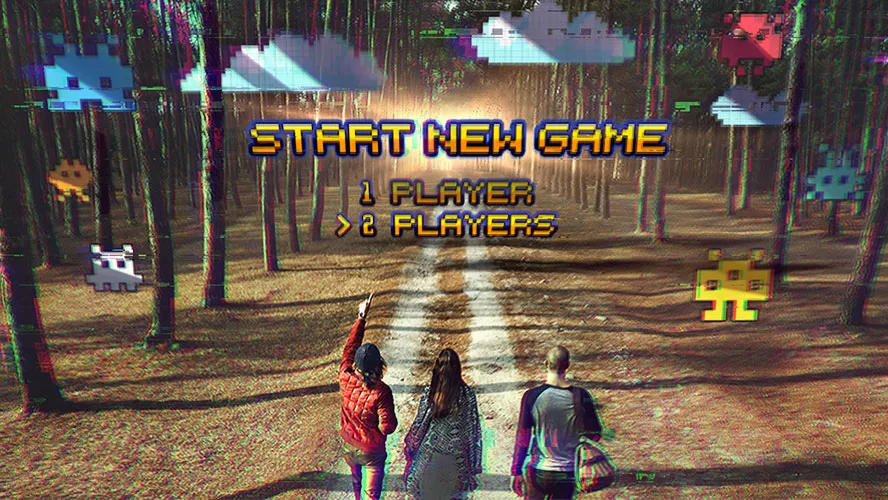 The game of marketing is an increasingly difficult one to win.
With marketing of the past, you only needed a catchy jingle ("Just One Cornetto"), a nonsense slogan (McDonald's "I'm Lovin' It!"), or an advert that crams all of the world's biggest musicians and sports superstars into one incredible crossover (Pepsi's Superbowl ads) to make an impact.
However, in 2018, successful marketing is defined as a marketing campaign that has gone viral, that has got its hooks into the population and has got everyone on Twitter, Facebook, and Instagram talking about it.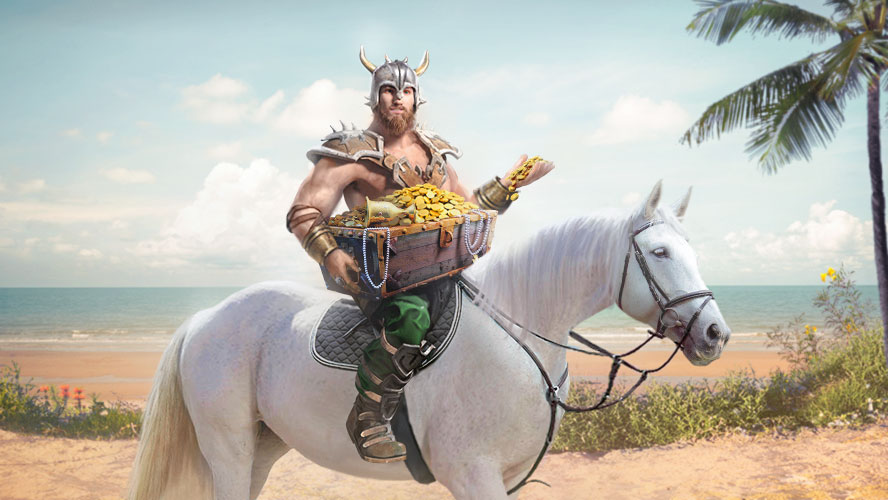 The problem is, figuring out how to make a marketing campaign that's going to "stick" and make an impact with people is no easy feat. Some of the most well-known viral marketing campaigns of the last decade include Old Spice's "look at your boyfriend, now look at me" advert and a dancing miniature pony, as choreographed by mobile phone network Three. These are hardly the easiest formulas to replicate.
In place of capturing lightning in a bottle, many marketers think that they have found a solid strategy in the form of ARGs. Being a more interactive marketing experience, ARG combines the ability to get people talking with the sort of positive silliness that makes people feel good about a brand. You're going to be seeing more ARGs pop up very soon, so let's explore the genre even more.


ON DESKTOP & MOBILE
Alternate Reality Games Explained
The acronym ARG stands for Alternate Reality Game.
An alternate reality game is a marketing campaign or a form of gaming that uses real-world elements as part of a narrative or a larger story. Essentially, An ARG is like one big treasure hunt.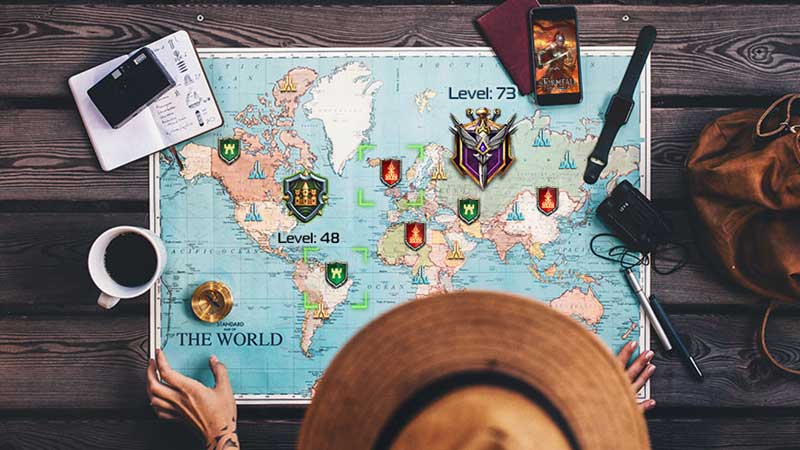 For example, an ARG may ask players to solve clues that they find in real-life, before using the solutions to unlock information that is available in a digital format. This may include finding a symbol written on a monument in "invisible ink" that is only visible through the use of an app on your smartphone or tablet. Alternatively, it may be a letter given to you by someone in real-life (a representative for the game), that, when translated, shows you the URL of a website which hosts additional clues.
ARGs may be easy to solve or quite complicated to work through, depending on the target market and the intentions of the ARG's creator. If you have planned your ARG out for a lengthy amount of time, it doesn't make sense if someone with a fifth-grade education can quickly solve the clues. On the other hand, if your target audience is prone to frustration or has been shown to have very little patience, clues that require a significant amount of work aren't the way to go. You may think it's ingenious to create a clue in Njerep, but unless your players are part of the four people in the world who speak it, they are going to be stumped and incredibly annoyed.
4 Epic Examples of ARG Games That Went Viral
Let's take a look at some clever ARG campaigns that have done astonishingly well. The following ARGs not only got everyone talking, but they actually led to success:
Fortnite Season 5 ARG
A recent - and incredibly exciting - alternate reality game campaign was held for Epic Games' juggernaut Fortnite. The multiplayer shooter game is known for its many iconic locations, including areas like Tilted Towers, Loot Lake, and Snobby Shores, as well as its stylized, multi-colored llamas that players can smash for loot.
Likewise, innocuous pieces of scenery such as the "Durr Burger" mascot from the fictional Fortnite food chain of the same name are also iconic to players. So, when unusual things started happening, Fortnite players were quick to take notice.
The Fortnite ARG kicked off ahead of the game's fifth season, with the theme of "worlds collide." As such, players saw the game's llamas start appearing in real life all over the world (including the streets of Barcelona and in phone boxes in London). A Durr Burger mascot even showed up on a beach in California.
The ARG was a massive success, appealing to the game's naturally inquisitive audience and a gaming media that fuelled interest and got everyone hooked, waiting to see what would come next.
Overwatch Sombra Reveal ARG
The players of Overwatch, Blizzard's multiplayer shooter, have proved themselves to be an incredibly curious bunch. Gamers are already known for the way in which they pore over job listings for hints of new titles, read into LinkedIn profiles for any whiff of a hotly anticipated sequel, and data mine every new update to find unreleased content. The Overwatch community kicks that up a notch.
The ARG for Overwatch character Sombra built on all of that, in a game that took almost six entire months to complete.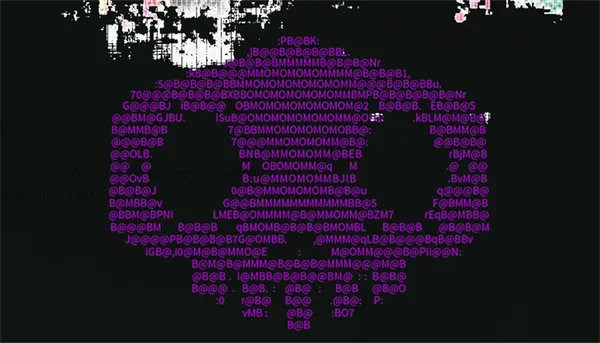 The Sombra ARG began in July 2016, when players spotted some hexadecimal values in the reveal video of Ana, a new sniper character who recently joined the game. The ARG ended in November 2016 when Blizzard officially announced Sombra during its annual Blizzcon event.
The ARG included translations (mostly of Spanish, Sombra's native language), barcodes, QR codes, ciphers, encrypted messages, directions, datamoshing, email analysis, phone numbers and more. Every sort of clue Blizzard could come up with - players were able to solve. It was a community-wide effort that got people outside of the hardcore Overwatch community talking too.
No Man's Sky Waking Titan ARG
No Man's Sky, the space exploration game from developer Hello Games, had already proven itself to be a massive technical feat. The game uses procedural generation to create all of its flora, fauna, planets, stars, animals, and just about everything that players see. It also enjoyed consistent updates since launch, in an effort to make good on the expectations fans had held since the game was first announced.
To try and make the next update process feel more "fun," Hello Games launched a set of Waking Titan teasers in the run-up to the game's huge Atlas Rises update in mid-2017. The update introduced new story content, a new race, improvements to key gameplay features, and a small but meaningful introduction of multiplayer co-op.
The ARG included cassette tapes sent to the No Man's Sky community, ASCII, spectrographs and more. Hello Games even brought its ARG back (with lots more new clues and teasers) to promote its hotly anticipated No Man's Sky NEXT update which launched in mid-July.
Frog Fractions 2 ARG
The ARG that revealed Frog Fractions 2 had been called one of the most trolling ARGs in the games industry ever, partly because of how ludicrous the entire thing seemed.
The famous community ARG sleuth group, the Game Detectives, were the first to discover this campaign. They soon began to put the pieces together of something they called the "Eye Sigil conspiracy."
The Detectives spotted eye sigil logos in more than 19 indie games on Steam. They were able to piece together a map from the sigils found in games like Quadrilateral Cowboy and Duskers. This map was then linked to a letter soup in Firewatch, which eventually led to some teasing videos and, as we've already given away, a teaser for Frog Fractions 2 - a game available through another title called Glittermitten Grove.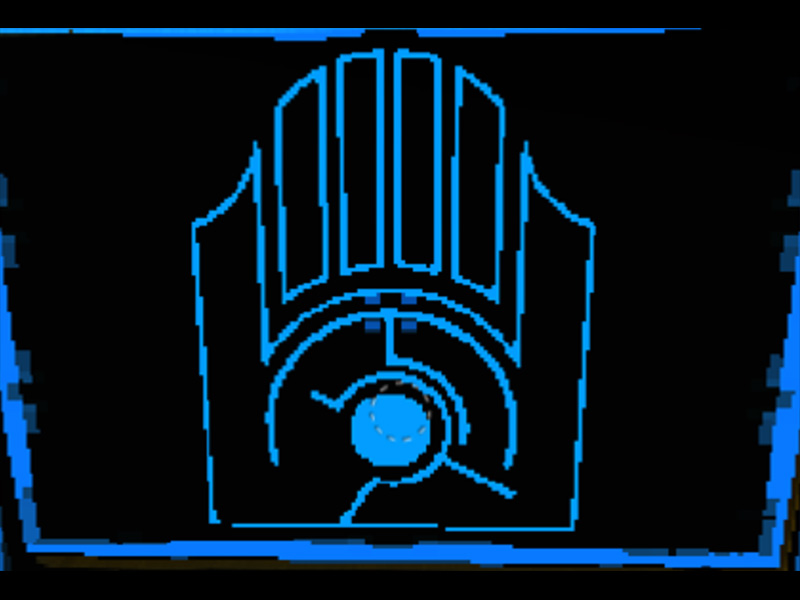 The entire thing took two years to unravel, picking up steam during that time, though many were entirely surprised that Frog Fractions 2 developer Twinbeard Studios had managed to get so many fellow indie devs on board with the ARG.
What Makes a Successful ARG Game?
While it's difficult to figure out exactly what makes a successful viral marketing campaign (a la Old Spice), there are some clear beats of what makes a good alternate reality game.
The first big tip is to make sure that the payoff is worth it. The Frog Fractions 2 ARG, for example, was captivating, up until the moment that fans realized that it was for Frog Fractions 2. That's not to say that people weren't excited for the game (they were) but due to the size and scope of the ARG and how it involved so many big names in the industry, many expected it to be for something far more significant.
The tone of the eye sigil and the games that it was present in also seemed heavily at odds with the Frog Fractions franchise and its far more humorous tone.
Another critical factor is that they mustn't last too long - or, at least, not longer than the community can handle. Blizzard Entertainment admitted that it's "not very good" at creating alternate reality games after Overwatch fans complained that its ARG, while engaging, was too cyclical and was stretched out for too long.
The fact that leaks of character art also confirmed that Sombra was in development a while before she was officially unveiled meant that fans felt that their efforts were somewhat wasted. Keeping a lid on things is a must for any ARG designer.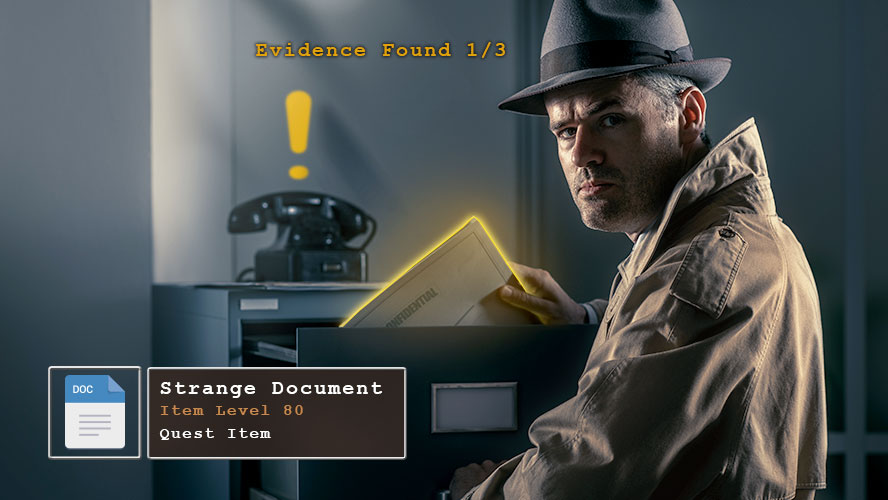 Why Are ARGs Becoming More Popular?
The success of alternate reality games is very much a reflection of the current games industry as well as the broader marketing world. In gaming right now, we are seeing the rise of games which are focused on community, on collaboration, and on the sense of belonging to something or a cause greater than one's self.
Traditional team building exercises in the workplace may involve building rafts out of straws and bits of cardboard, but in 2018, the real bonding exercise is poring over spreadsheets with your buddies trying to figure out where the ARG clues will take you next.
Meanwhile, on the marketing front, ARGs are on the rise because consumers and gamers have grown bored with traditional marketing campaigns. According to an advertising study by Trinity Mirror, 69% of the 1,000 consumers interviewed (690 people) say that they distrust advertising. The study highlighted the "arrogance" of some brands' marketing as well as "huge exaggeration" and overpromising.
In the games industry, with its bullshots (screenshots that have been edited to reflect better visuals than the game actually has) and trailers that are entirely CGI or include gameplay run on powerful PCs that the average gamer couldn't possibly afford, players may be especially distrusting of traditional video game marketing. As the entire industry shifts to a more community-focused, open-armed, feedback-embracing way of doing things, it makes sense that the idea that video games are marketed should do the same.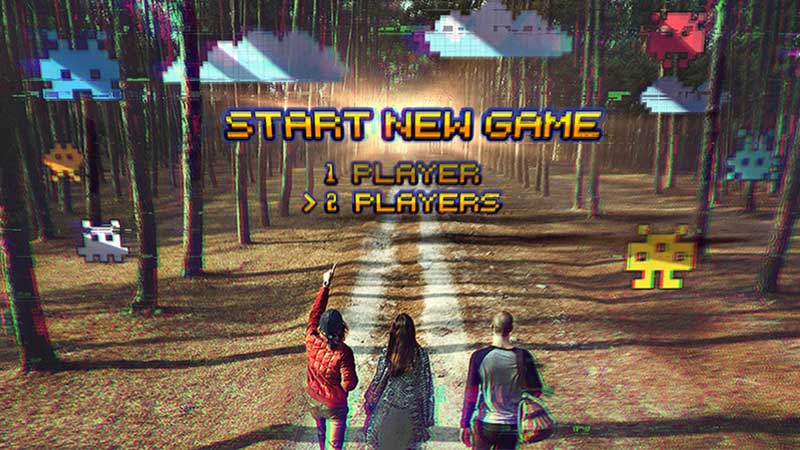 ARGs are the perfect balance between excitement and community involvement, which explains why they are so appealing to marketers and PR people, as well as the players that participate in their campaigns.
It's because of all this that we should expect to see more alternate reality games crop up in future. They may not all be continent-spanning juggernauts or industry-wide conspiracies that take years to decipher, but as marketers and players figure out what works and what doesn't, we will get to follow and take part in more ARGs that keep us on the edge of our seats.
Bring on the cryptic clues and the marvelous mysteries because the age of the ARG is upon us.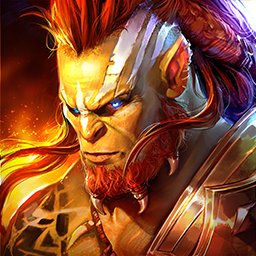 Raid: Shadow Legends
Collect 400+ Champions & Fight For Glory