¿Qué ocurre cuando el mundo real y el del gaming chocan? Es algo que muchos desarrolladores se han esforzado por responder a lo largo de los años, y este interés ha aumentado con el auge de la realidad aumentada (AR) y la realidad virtual (VR).
Los juegos de realidad alternativa o ARG ya existían antes de que apareciera la tecnología vigente, pero se han multiplicado por diez desde que se popularizó la realidad aumentada y la realidad virtual. En este artículo también se distinguirá entre AR vs. VR y lo que los separa de los juegos ARG.
¿Qué significa ARG?
ARG son las siglas en inglés de Alternate Reality Game, que significa juego de realidad alternativa, y es un tipo de método de narración interactiva que utiliza algunos elementos digitales y otros del mundo real. Es posible que alguna vez te hayas topado con un ARG, ya que se ha utilizado como herramienta de marketing para dar bombo a los juegos que están por salir.
Puede que incluso utilice tecnología de juegos de realidad aumentada, u otras cosas como vídeos y texto. Y, obviamente, tiene un significado totalmente distinto al del icónico eslogan de los 90 "arg!" (todos los fans de Buffy Cazavampiros sabéis exactamente de qué estamos hablando). Sigue leyendo para aprender todo lo que necesitas saber sobre los ARG y descubrir cuáles son los más famosos del momento. Quién sabe, ¡puede que después sientas la tentación de ponerte a jugar a alguno!
89,997,040
DE JUGADORES DE RAID EN TODO EL MUNDO. ¡ÚNETE A ELLOS!
¿Cuáles son los 5 juegos ARG más famosos?
Los títulos que se citan a continuación han contribuido a impulsar este género de juegos y han animado a otros desarrolladores y empresas a entrar en la esfera de los ARG, lo que significa que no solo se han hecho populares, sino que también han cambiado el mundo del gaming de un modo u otro.
The Lost Experience
Perdidos (Lost) es una de las series de televisión más misteriosas de todos los tiempos, con muchas respuestas aún desconocidas sobre la fantasía basada en una isla. La propuesta de Jeffrey Lieber, J. J. Abrams y Damon Lindelof fue criticada en sus últimas temporadas, pero sigue estando a la altura de las series más impresionantes de todos los tiempos. De hecho, sigue influyendo en la era del streaming, con muchas propuestas contemporáneas inspiradas en ella.
The Lost Experience estaba relacionada con la serie de televisión y añadía más profundidad a la historia. Fue un gran éxito entre los fans más acérrimos, ya que les daba la oportunidad de encontrar información adicional sobre la serie. Había montones de enigmas que resolver, sitios web que visitar e incluso números de teléfono a los que llamar.
Year Zero
Los ARG han surgido como una gran herramienta de marketing para las bandas que quieren promocionar su material de formas nuevas e innovadoras. Year Zero fue un buen ejemplo de ello, y se utilizó para promocionar el álbum homónimo de Nine Inch Nails que salió a la venta en 2007.
Este ARG fue publicado por 42 Entertainment y duró más de 18 meses. Se inspiraba en obras de ficción distópicas como 1984 y transcurría en el año 2022. Incluía llamadas telefónicas y sitios web crípticos, junto con acontecimientos del mundo real como conciertos de la banda.
Perplex City
Perplex City era un concepto único que combinaba un juego físico de cartas coleccionables con elementos en línea. Los jugadores tenían que reunir cartas en el mundo real que contenían pistas. Estas pistas los llevaban a un artefacto oculto conocido como el Receda Cube, que está escondido en algún lugar del mundo real. Además, ofrecía una cuantiosa recompensa económica al jugador ganador.
The Beast (A.I.)
Puede que la IA esté en todas partes en 2023, pero en 2001 era una posibilidad relativamente desconocida para el gran público. Steven Spielberg estrenó ese año A. I. Inteligencia Artificial, una película que imaginaba cómo sería si un androide tuviera la capacidad de amar.
Para promocionar la película, Microsoft lanzó The Beast (A.I.), un juego diseñado para ampliar el universo de la película. El título se ha descrito a menudo como uno de los primeros y más influyentes ARG, y consistía en escanear páginas web, llamar a números de teléfono y resolver diversos puzzles tanto en el mundo real como en el virtual.
I Love Bees
A veces, los ARG se utilizan para comercializar juegos en otras ramas de la industria del entretenimiento. I Love Bees fue uno de ellos y se lanzó en 2004 como campaña para promocionar Halo 2. El juego consistía en que los jugadores debían colaborar con una IA que se había estrellado en la Tierra. Fue uno de los mejores ejemplos de cómo los ARG pueden ser atractivas herramientas promocionales.
Preguntas frecuentes
¿Qué son los ARG (Alternate Reality Game)?
Los juegos ARG constituyen una sección bastante especializada del sector del gaming, y no se limitan a incluir solo determinados elementos. Los juegos de realidad alternativa mezclan aspectos del mundo real con otros digitales, pero no siempre son reconocibles como juegos en el sentido tradicional.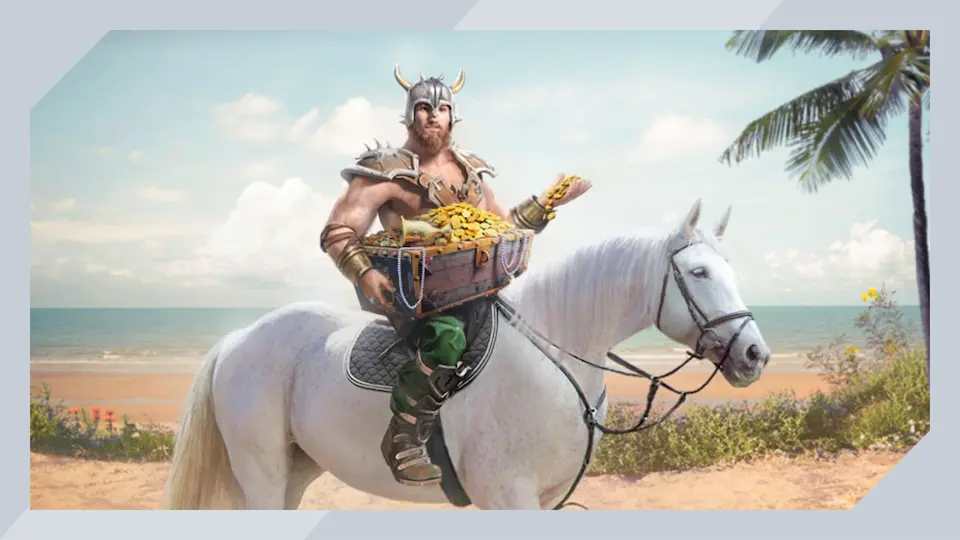 Una definición básica de ARG es un título que incluye actividades del mundo real, como la búsqueda de un tesoro, pero que también presenta aspectos digitales como audio, texto, imágenes y vídeos. Los jugadores pueden incluso tener que realizar ciertas tareas en una pantalla. A veces se podría decir que son juegos realistas, ya que ocurren dentro del propio mundo del jugador.
Ejemplos de lo que es un ARG o juego de realidad alternativa
Un ejemplo de ARG podría ser cuando un grupo de música quiere promocionar un nuevo álbum. Puede que publique pistas enigmáticas en su página web para que los fans las sigan. Se les puede pedir que vayan tras un rastro en el mundo real que les conduzca al nuevo lanzamiento. Esto podría implicar escanear códigos QR para encontrar vídeos, imágenes o audios secretos. No hay límite para lo que pueden implicar los ARG, pero se definen por el hecho de que existen tanto en el mundo real como en el virtual.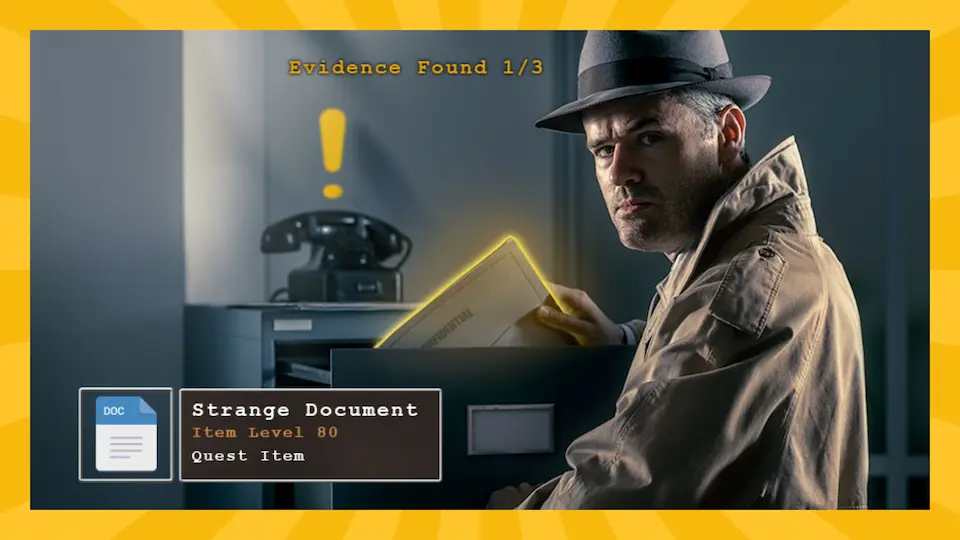 Los jugadores que participan en los ARG pueden ponerse nombres de fantasía, igual que harían con sus personajes en los juegos digitales. Esto ayuda a separar la realidad de la ficción cuando los jugadores se embarcan en aventuras.
¿Cuál es la diferencia con la AR y la VR?
Aunque los ARG pueden utilizar a veces la realidad aumentada (AR), no siempre son juegos de este género. Por eso tienen su categoría de nicho. Los juegos de AR siempre utilizan tecnología de realidad aumentada y superponen imágenes digitales al entorno del jugador.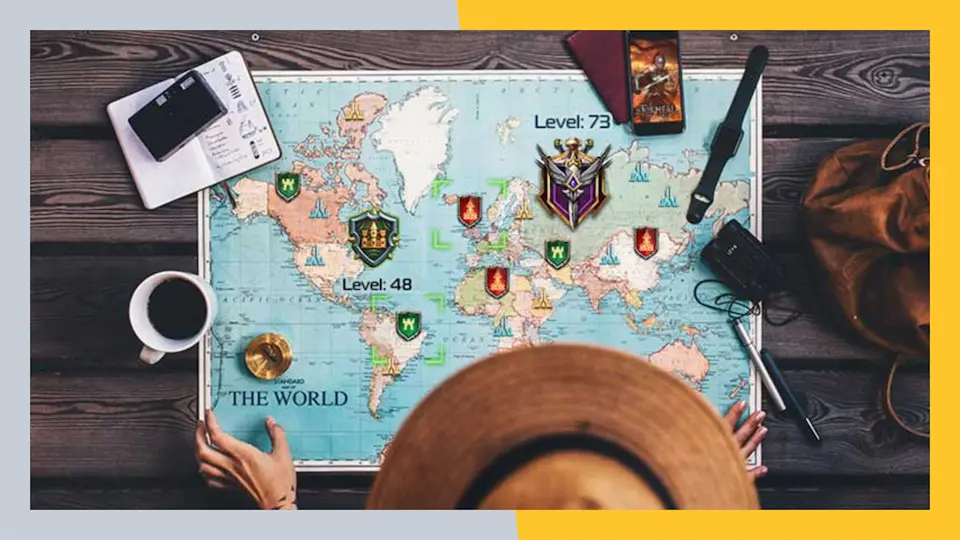 También es importante señalar que los ARG no suelen estar relacionados con los juegos VR. Los títulos de realidad virtual existen únicamente en un entorno digitalizado, en el que los jugadores llevan un casco que los sumerge en ese universo.
A la caza de algunos ARG
Siempre merece la pena mantener los ojos abiertos y consultar los sitios web de gaming para ver si hay nuevos ARG en los que participar. A veces, estos juegos son tan secretos que no te enterarás de nada a menos que estés al tanto. Así que, parafraseando a Gwen Stefani, "what you waiting for?" ¡Sal y encuentra tu ARG favorito!