Los mejores juegos VR para elegir en 2023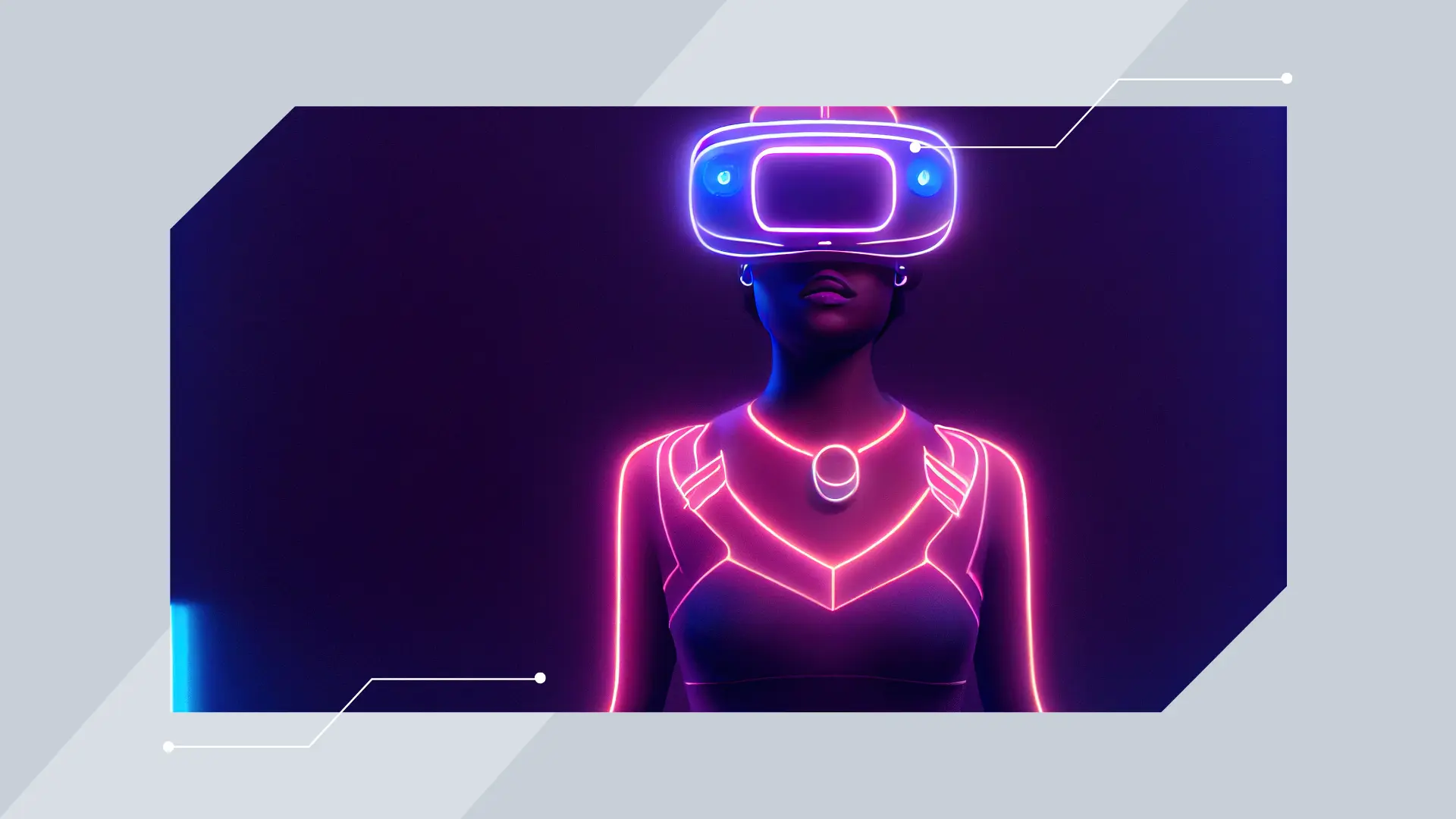 Los juegos VR para PC, móvil y consola han ido ganando terreno poco a poco desde hace ya varios años, y esta forma de juego podría ser el próximo gran acontecimiento.
Hemos hecho los deberes (y los tuyos también, en realidad), hemos investigado los mejores juegos para PC, móviles y consola de realidad virtual de 2023 y hemos actualizado esta página con nuestras conclusiones, todas ellas a continuación.

Cuando termines de leer, ¡seguro que querrás ponerte unos cascos y empezar a jugar!
Nuestra lista definitiva de los 12 mejores juegos VR
Como muchos de los que leéis esto, hemos jugado a un montón de juegos en línea de realidad virtual en los últimos años, y nuestros expertos han recopilado las mejores propuestas. Estas son nuestras mejores selecciones:
1. Half-Life Alyx
Si buscas uno de los mejores juegos de realidad virtual del mundo en este momento, Half-Life Alyx es el juego que debes probar. La propuesta de Valve recibió elogios generalizados de la crítica y llevó la serie al siguiente nivel.
Estos juegos siempre han hecho que los jugadores se sientan parte de la acción, pero la realidad virtual lo mejora enormemente.
Este título tan popular se lanzó en 2020, pero recibió una importante actualización en 2023, tan brillante que se ha convertido en uno de los imprescindibles para cualquier jugador.
2. The Walking Dead: Saints & Sinners
Si se produjera un apocalipsis zombie en la vida real, probablemente no sería muy divertido. Sin embargo, en un entorno virtual controlado como es el de los juegos de zombies, ¡luchar contra los muertos vivientes puede ser divertidísimo!
The Walking Dead: Saints & Sinners te da la oportunidad de adentrarte en el mundo de la serie de AMC para ver si puedes sobrevivir a este mundo hostil mejor que Rick Grimes y compañía.
El título ha recibido una actualización en 2023, gratuita para quienes ya jugaban a la versión anterior, y ha mejorado la experiencia enormemente. Merece la pena que lo compruebes de primera mano.
3. Cities VR
Cities VR fue uno de los mejores juegos VR de 2022, con altas puntuaciones por parte de la crítica. El juego, que incorpora las gafas de realidad virtual Oculus Quest ideal para los VRMMORPG, da a los jugadores la oportunidad de convertirse en alcaldes y construir su metrópolis definitiva.
Este tipo de juegos de realidad virtual permiten a los jugadores poner en práctica su creatividad en un entorno totalmente inmersivo.
4. Microsoft Flight Simulator 40th Anniversary Edition
Puede que Microsoft Flight Simulator no sea para todo el mundo, pero a los que les gusta, ¡les encanta! Los fanáticos de la aviación más acérrimos y los entusiastas de los Sims harán lo imposible por pasar unas horas con este título, y con razón.
Flight Sim ha evolucionado y se ha vuelto tan realista a lo largo de los años que hasta los pilotos de verdad (tal vez pilotos con licencia sea una descripción más precisa en este caso) lo utilizan para practicar.
Para cualquiera que haya soñado con pilotar un avión, la versión VR de este clásico es una experiencia imprescindible.
5. Jurassic World Aftermath
Jurassic World ha dado lugar a varios juegos geniales para distintos dispositivos. Jurassic World Aftermath es uno de los mejores, ya que este título de realidad virtual sitúa a los jugadores en el centro de ese mundo infestado de dinosaurios de las películas.
Si las bestias feroces de las últimas películas te daban miedo, espera a verlas desde una perspectiva en primera persona en este juego VR tan inmersivo. Se actualiza con regularidad y en 2023 se lanzarán nuevos contenidos.
6. Tetris Effect: Connected
Tetris, uno de los videojuegos más icónicos y antiguos, ha evolucionado con cada avance del sector del gaming, por lo que no es de extrañar que ahora haya una nueva propuesta de realidad virtual.
Tetris Effect: Connected pone de manifiesto cómo los títulos de la vieja escuela se pueden adaptar a los juegos VR con facilidad y ofrece a los jugadores una nueva forma de experimentar este legendario título dentro del género de los juegos de puzzles.
¡Incluso ya está siendo descrito como uno de los mejores juegos VR de 2023!
7. Batman: Arkham VR
Es probable que muchos de los mejores títulos del mercado se adapten a la realidad virtual en el futuro. Un título que marcó la pauta fue Batman: Arkham VR.
La propuesta de Rocksteady Studios ofrecía a los jugadores la oportunidad de convertirse en el Cruzado de la Capa y explorar los escenarios de otros juegos de la serie desde una perspectiva en primera persona.
8. No Man's Sky VR
Algún día será tan fácil explorar el universo como en 2023 ir a la tienda de la esquina. Pero, admitámoslo, es poco probable que eso lo vemos nosotros, ¿no? No Man's Sky VR es por ahora la mejor opción para quienes desean explorar el género de videojuegos sobre planetas lejanos.
El juego de generación procedural te da la oportunidad de ir a innumerables lugares del universo, y mucha gente piensa que es una mejora del título original.
9. Subnautica
Es probable que haya un mercado enorme para los juegos tácticos en VR, ya que los jugadores pueden explorar e interactuar con su entorno. Subnautica es uno de los mejores que hay ahora en el mercado, y amplía el popularísimo juego para Windows que lleva en el mercado desde 2014.
Este juego es accesible para una amplia gama de habilidades de juego, pero si quieres saber cómo mejorar en los juegos de estrategia, es posible que quieras empezar primero con un tipo de juego que no sea de realidad virtual.
10. Vader Immortal: A Star Wars VR Series
Hay innumerables juegos de Star Wars en el mercado, pero pocos ofrecen a los jugadores la posibilidad de trabajar junto al legendario Darth Vader. Vader Immortal es una trilogía de juegos VR en los que asumes el papel de un contrabandista que realiza tareas para el poderoso Sith.
11. Among Us VR
Among Us VR es uno de los mejores juegos VR de 2023 porque ha tomado como modelo un popular party game y lo ha hecho aún mejor. Esta versión VR permite a los jugadores meterse de lleno en la ambientación de dibujos animados del título desarrollado por InnerSloth.
Parte de la belleza de este juego es colaborar con los demás, y la realidad virtual te hace sentir una conexión más estrecha con los demás jugadores. Among Us es totalmente gratuito, pero la versión de realidad virtual ronda los 10 euros.
12. Phasmophobia
Una de las mejores situaciones donde aplicar la realidad virtual es aquella que genera experiencias que asusten a los usuarios. El género de terror está prosperando en las plataformas de juego, y hay montones de juegos VR que dan a los jugadores la oportunidad de asustarse a sí mismos.
Uno de los mejores juegos que lo consigue es Phasmophobia. Con él tienes la oportunidad de investigar lugares encantados y encontrarte con todo tipo de fantasmas y fenómenos espeluznantes.
¿Son los juegos VR el futuro del gaming?
Mucha gente cree que la realidad virtual es la tecnología del futuro, y que los juegos VR para PC, móviles y consola pronto dominarán el sector y que servirán de inspiración a películas de juegos.
Los desarrolladores siempre se han esforzado por crear juegos con mejores gráficos, realistas e inmersivos, y la realidad virtual les ofrece la posibilidad de hacerlo.
Teniendo esto en cuenta, podríamos decir que sí, que en algún momento los juegos VR gratis y de pago podrían ser el futuro del gaming.
¿Cuánto cuesta un juego VR?
El coste de los juegos VR varía en función de a qué juegues y si son juegos para móviles o juegos para PC, por ejemplo. Si te gustan las ofertas, encontrarás montones entre los que elegir.
Pero algunos juegos VR para PC, móviles y consola no son baratos; por ejemplo, Microsoft Flight Simulator 40th Anniversary Edition cuesta 60 euros.
Dentro de los mejores juegos de realidad virtual, ¿cuál es el n.º 1?
Al igual que cualquier otro tipo de juego o plataforma (como la lista de nuestros juegos para MAC), esto es realmente una cuestión de opinión. Seguro que cualquiera que tenga una cuenta en Reddit tiene su idea del juego RV perfecto que todo el mundo tiene que probar.
¡Pero hay tantos tipos de juegos VR para elegir!
Incluso algo tan sencillo como elegir los mejores juegos VR gratis significa que hay un montón de otros juegos VR –juegos por los que hay que pagar– entre los que elegir. Sin embargo, según muchos críticos, Half-Life Alyx es una de las mejores propuestas hasta la fecha.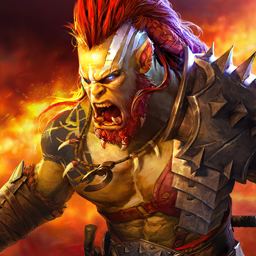 RAID: Shadow Legends
Colecciona 700+ Campeones y lucha por la gloria