Scary Games That Are Slaying 2022
If you're in the mood to invest time and emotional energy in a video game, there's no better genre than scary games, either online or on your console.
We're not just talking about scary games that will give you a cheap thrill (no shade, Sia) as you leap out of your seat. We're talking games that will leave you daydreaming about them days or weeks after being played. Scary games that will push your nerves to the brink.

Below, we've put together a list of the top 10 scary video games and scary PC games guaranteed to rock your socks, from any genre and style. In fact, these aren't the most expensive of scary games, either - we're including some of the best free scary games.
What Makes the Best Scary Games?
What are scary games? Ultimately, there must be an air of uncertainty and fear that runs through the plotline and the general atmosphere of the game.
Whether it's the game's soundtrack or the in-game sound effects, scary games generally create a feeling of loneliness and desperation that few other genres can compete with.
It bares stressing that the best scary games aren't just atmospheric and bleak, they are designed to keep you on the edge of your seat too, constantly. You'll find jumpy moments lurking around every corner.
The most fun scary games are those that can transport you directly into the game environment and make you feel completely submberged, even without VR gear.
10 Scary Games Guaranteed to Tingle Your Spine
1) Level Zero
DogHowl Games released Level Zero back in September 2021, bringing its unique brand of first-person online multiplayer scary games to the world. It's a tactical game, transporting you into a virtual space station. You're one of only a handful of survivors that must get the space station back up and running whilst under attack from monsters. As an online multiplayer, the cool thing is that you can choose to play as one of the monsters or the survivors to experience both sides of the plot.
2) The Medium
As scary online games go, The Medium is up there with the best of them. Bloober Team's psychological horror is sure to play with your mind. Played in the third person, The Medium requires all your strength and intuition to solve this dark mystery. You'll take control of Marianne, herself a medium capable of embarking on journeys into the spirit realm. It's these sinister spirits that you'll have to be mindful of.
3) TrollFace Quest: Horror 1
On the face of it, you wouldn't think that puzzle-based strategy games would have the ability to frighten you, but this title will make you laugh and hide behind your hands with equal measure. Take on the evil scammer TrollFace and all his monstrous cronies in a bid to solve a string of puzzles and challenges. With 16 different levels of gameplay, you'll find it hard to tire of this cartoon-style 2D game.
4) Jeff's Revenge
Jeff's Revenge is the fourth iteration of the Let's Kill Jeff series. It's a heart-pounding horror action-adventure, with a choice of two player campaigns to select from, giving it a tasty PVP element. You can either control Jeff the Killer and get your hands on hidden objects within the deserted town or play the role of a nameless soldier, attempting to catch and eliminate Jeff in tandem with seven other AI-controlled soldiers.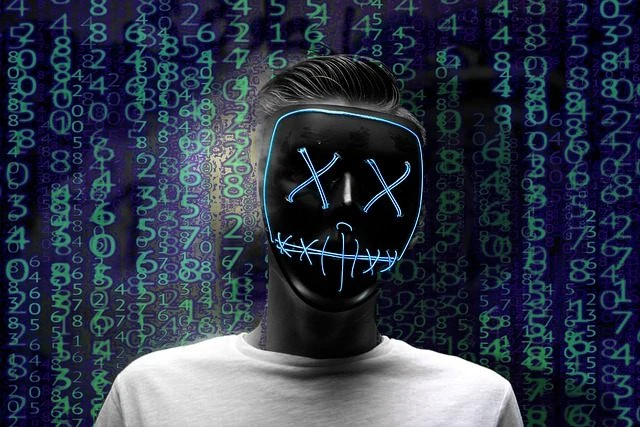 5) Until Dawn
Released in 2015, Supermassive Games' Until Dawn still has the pull as one of the best scary video games right now. PlayStation 4 owners will be pleased to know it's available exclusively on this console. This horror-drama sees you take control of a group of eight young adults visiting a remote Blackwood Mountain lodge when their lives take a sinister turn.
6) Little Nightmares 2
The February 2021 release of the Little Nightmares sequel has attracted rave reviews. Described by publishers Bandai Namco Entertainment as a puzzle-platform horror adventure, there's a lot going on here. Your mission, if you choose to accept it, is to help Mono – and their new pal Six – escape the cruel world that's been distorted by an evil transmission. Track the source of the transmission to save the planet.
7) Resident Evil Village
The eighth iteration of the iconic Resident Evil franchise had the potential to be one of the finest scary games of all time – and it didn't disappoint. Its unique blend of storytelling and intense first-person gameplay makes this one of the first scary games you should try. Although Village maintains several of the survival horror facets that've made Resident Evil such an award-winning series, the increased combat and enemy encounters heighten the drama and explains why it's already shifted more than 6.1 million units.
8) Tormented Souls
It's clear PQube's Tormented Souls took inspiration from Resident Evil Village, but it's important to state that this release stands on its own as one of the best scary games in recent memory. With its atmospheric and cinematic style, Tormented Souls sees you embark on a journey with Caroline Walker – a woman intent on uncovering the unsolved disappearance of twins from a hospital with plenty of history behind it.
9) Dead Silence
Roblox is also home to many iconic free scary games, many of which are scary multiplayer games that can ramp up the tension among groups of friends or family – a perfect way to celebrate a spooky Halloween night. Dead Silence remains by far and away the most popular of the scary Roblox games to play with friends. This one-to-four-player horror sees you attempt to uncover the legend of the mysterious 'Mary S' – if you dare.
10) Ghostwire: Tokyo
Tango Gameworks has hit the spot with their March 2022 release of Ghostwire: Tokyo. Released as a global one-year exclusive on PC and PlayStation 5, this terrifying action-adventure has been so successful that its director is already planning a sequel. You'll need to pull out all the stops with your paranormal and psychic skills to prevail in the deserted streets of the Japanese capital, Tokyo, which is riddled with haunting spirits and ghosts.
Are You Brave Enough?
So there you have our favorite scary games of 2022. Do you have the nerve to take them on?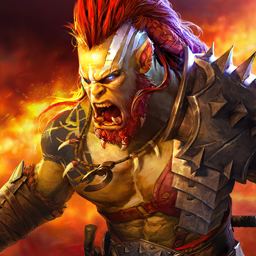 RAID: Shadow Legends
Collect 700+ Champions & Fight For Glory