Was ist das Gruseligste Horror Spiel 2022?
Wenn du Lust hast, Zeit und emotionale Energie in ein Videospiel zu investieren, gibt es kein besseres Genre als gruselige Roblox Spiele – online oder auf der Konsole. Es geht hier nicht nur von gruseligen Spielen, die für einen billigen Nervenkitzel sorgen, wenn du aus deinem Sitz aufspringst. Es geht um Spiele, von denen man noch Tage oder Wochen nach dem Spielen träumt. Diese gruseligen Spiele machen unheimlich süchtig und strapazieren deine Nerven bis auf das Äußerste.
In diesem Artikel haben wir eine Liste der 10 besten gruseligen Videospiele, gute Ipad Spiele und PC-Spiele zusammengestellt, die dich garantiert von den Socken hauen werden. Es muss auch nicht das teuerste aller Gruselspiele sein. Wir haben uns gemeinsam auf einige der kostenlosen gruseligen Spiele konzentriert, so wie die besten pc games aller Zeiten die durch ihren Gruselfaktor überzeugen können.
Was sind die besten Eigenschaften von gruseligen Spielen?
Was sind die Merkmale, die die besten gruseligen Spiele definieren? Letztlich muss sich ein bestimmter Grad von Unsicherheit und Angst durch die Handlung und das allgemeine Ambiente des Spiels ziehen. Ob es nun der Soundtrack des Spiels oder die Soundeffekte im Spiel sind, gruselige Spiele vermitteln im Allgemeinen ein Gefühl von Einsamkeit und Verzweiflung, mit dem nur wenige andere Genres mithalten können.
Die besten Gruselspiele sind nicht nur stimmungsvoll und trostlos, sie sind auch so konzipiert, dass sie den Spieler in Atem halten. Das gilt auch die kostenlose Spielen. Hinter jeder Ecke lauern schreckhafte Momente. Die fesselndsten Gruselspiele für Konsole oder PC sind diejenigen, die dich direkt in die Spielumgebung versetzen und dich spüren lassen, was in deiner virtuellen Welt vor sich geht.
10 Scary Games, die dir garantiert einen Schauer über den Rücken laufen lassen werden 📢
1. Level Zero
DogHowl Games veröffentlichte Level Zero im September 2021 und präsentierte dem weltweiten Publikum damit seine einzigartige Marke von First-Person-Online-Multiplayer-Gruselspielen. Es handelt sich um ein taktisches Online Casual Game, das dich in eine virtuelle Raumstation versetzt. Du bist einer der wenigen Überlebenden, die die Raumstation wieder zum Laufen bringen müssen, während sie von Monstern angegriffen wird. Der Clou am Online-Mehrspielermodus ist, dass du entweder als eines der Monster oder als Überlebender spielen kannst, um beide Seiten der Handlung zu erleben.
89,997,040
RAID-SPIELER WELTWEIT. MACH MIT!
2. The Medium
Wenn es um gruselige Online-Spiele geht, gehört The Medium zu den besten Spielen. Der psychologische Horror des Bloober Teams ist mit Gewissheit ein Spiel, das du mit deinem Verstand spielst. The Medium wird in der dritten Person gespielt und erfordert deine ganze Kraft und Intuition, um dieses dunkle Geheimnis zu lösen. Du übernimmst die Kontrolle über Marianne, die selbst ein Medium ist und Reisen in die Geisterwelt unternehmen kann. Es sind diese unheimlichen Geister, vor denen du dich in Acht nehmen müssen. Die Geisterthematik erinnert etwas an Phasmophobia, eines der besten Online Rollenspiele.
3. TrollFace Quest: Horror 1
Auf den ersten Blick würde man nicht denken, dass auf Puzzles basierende Strategiespiele die Fähigkeit haben, einen zu erschrecken. Aber dieser Titel wird dich gleichermaßen zum Lachen bringen und lässt dich hinter deinen Händen verstecken. Nimm es mit dem bösen Betrüger TrollFace und all seinen monströsen Kumpanen auf, um eine Reihe von Rätseln und Herausforderungen zu lösen. Mit 16 verschiedenen Spielstufen wird dieses 2D-Spiel im Zeichentrick-Stil kaum langweilig werden.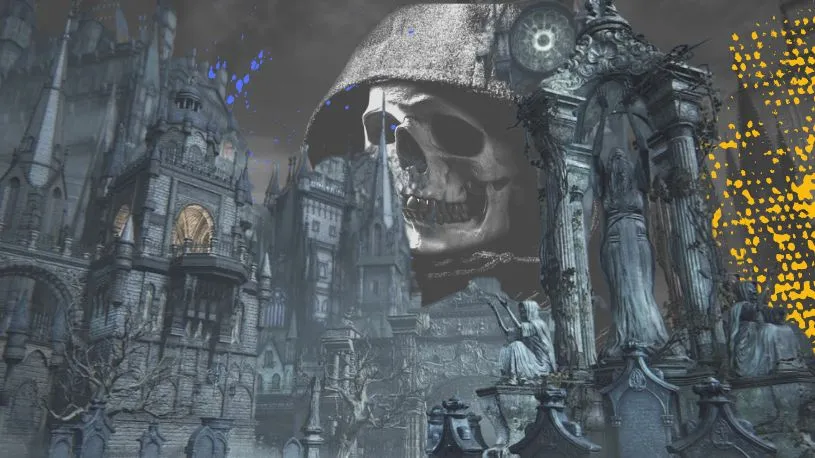 4. Jeff's Revenge
Jeff's Revenge ist der vierte Teil der Serie Let's Kill Jeff. Es handelt sich um ein herzzerreißendes Horror-Action-Adventure, bei dem zwei Spielerkampagnen zur Auswahl stehen, was dem Spiel ein ansprechendes PVP-Element verleiht. Als eines der PVP Browser Games kannst du hier entweder Jeff den Killer steuern und versteckte Objekte in der verlassenen Stadt finden oder in die Rolle eines namenlosen Soldaten schlüpfen und versuchen, Jeff zusammen mit sieben anderen KI-gesteuerten Soldaten zu fangen und zu eliminieren.
5. Until Dawn
Until Dawn von Supermassive Games erschien 2015 und gilt immer noch als eines der besten Grusel-Videospiele. PlayStation 4-Besitzer werden sich freuen, dass es exklusiv für diese Konsole erhältlich ist. In diesem Horror-Drama übernimmst du die Kontrolle über eine Gruppe von acht jungen Erwachsenen, die eine abgelegene Blackwood Mountain Lodge besuchen, als ihr Leben eine unheimliche Wendung nimmt. Übrigens: Das Game ist auch zum Spielen auf Mac verfügbar.
6. Little Nightmares 2
Die Veröffentlichung im Februar 2021 der Fortsetzung von Little Nightmares hat begeisterte Kritiken erhalten. Das von Herausgeber Bandai Namco Entertainment als ein Horror-Abenteuer auf Puzzle-Plattform beschriebene Spiel hat es in sich. Deine Aufgabe, wenn du sie akzeptierst, ist es, Mono – und ihrem neuen Freund Six – zu helfen, der grausamen Welt zu entkommen, die durch eine böse Übertragung verzerrt wurde. Verfolge die Quelle der Übertragung, um den Planeten zu retten. Das Game ist auf Windows, PS4, Stadia, Xbox und mehr verfügbar. Leider fehlt es auf iOS-Plattformen, doch Spieler können hier die besten iPad Spiele 2022 entdecken, unter welchen sich ähnlich gruselige Games verbergen.
7. Resident Evil Village
Die achte Wiederholung der kultigen Resident Evil-Reihe hatte das Potenzial, eines der besten gruseligen Spiele aller Zeiten zu werden – und enttäuschte nicht. Die einzigartige Mischung aus Geschichtenerzählen und intensivem First-Person-Gameplay macht dieses Spiel zu einem der ersten Scary Games, die du ausprobieren musst. Obwohl Village einige der Überlebens-Horror-Facetten beibehält, die Resident Evil zu einer so preisgekrönten Serie gemacht haben, erhöhen die verstärkten Kämpfe und Feindbegegnungen die Dramatik und erklären, warum bereits mehr als 6,1 Millionen Einheiten verkauft wurden. Das Horrorspiel ist besonders für Fans des Retrogaming interessant.
8. Tormented Souls
Es ist klar, dass sich PQube's Tormented Souls von Resident Evil Village inspirieren ließ, aber es ist wichtig zu betonen, dass diese Version auf eigenen Füßen steht und eines der besten Scary Games der letzten Zeit ist. Im stimmungsvollen Kinostil begibst du dich bei Tormented Souls mit Caroline Walker auf eine Reise – eine Frau, die das ungeklärte Verschwinden von Zwillingen aus einem Krankenhaus aufklären will, das eine lange Geschichte hinter sich hat.
9. Dead Silence
Roblox ist auch die Heimat vieler kultiger, kostenloser gruseliger Spiele, von denen viele gruselige Multiplayer-Spiele sind, die die Spannung zwischen Gruppen von Freunden oder der Familie erhöhen können – eine perfekte Art, eine gruselige Halloween-Nacht zu feiern. Das gruselige Roblox Spiel Dead Silence ist bei weitem das beliebteste der gruseligen Roblox Spiele, das man mit Freunden spielen kann. In diesem F2P Game für einen bis vier Spieler müssen Sie versuchen, die Legende der mysteriösen "Mary S" aufzudecken - wenn Sie sich trauen.
10. Ghostwire: Tokyo
Tango Gameworks hat mit der Veröffentlichung von Ghostwire: Tokyo im März 2022 einen Volltreffer gelandet: Dieses furchterregende Action-Abenteuer, das ein Jahr lang exklusiv für PC und PlayStation 5 veröffentlicht wurde, war so erfolgreich, dass sein Regisseur bereits eine Fortsetzung plant. Du musst mit deinen paranormalen und übersinnlichen Fähigkeiten alle Register ziehen, um in den verlassenen Straßen der japanischen Hauptstadt Tokio zu bestehen, in denen es von Geistern und Gespenstern nur so wimmelt.
Einzig ein gruseliges Horrorspiel mit Mittelalterthematik fehlt uns dieses Jahr. Diese Thematik findet man zwar häufig als beliebtes Mittelalter Spiel PC, doch der gruselige Faktor ist hier weniger vorhanden. Vielleicht finden wir hier 2023 mehr.
Also, hier hat du unsere Lieblings-Gruselspiele für das Jahr 2022 - inklusive gruselige Spiele, die kostenlos zu finden sind. Hast du den Mut, dich auch im MMO Spiel auf den Kampf einzulassen?