Continua a leggere questo articolo per scoprire la nostra imperdibile lista dei 10 migliori giochi di paura disponibili in versione mobile o desktop.
Come di consueto, la nostra collezione non include solo giochi per PC a pagamento ma anche titoli scelti tra i migliori giochi gratuiti.
Quali sono le caratteristiche più importanti dei giochi spaventosi?
Decidere se un prodotto possa essere inserito a pieno titolo tra i giochi di paura non è sempre facile.
Il primo elemento da considerare è la capacità degli sviluppatori di creare un'atmosfera di incertezza e di timore e di mantenerla costante nell'intera trama.
Grazie alla musica nei videogiochi o agli effetti audio, i giochi del terrore riescono a provocare una sensazione di solitudine e disperazione talmente intensa da essere difficilmente superabile da altri generi.
I migliori giochi di paura non si limitano però a offrire un'atmosfera cupa e inquietante, dal momento che i loro livelli sono stati ideati per spaventarti proprio quando meno te lo aspetti.
I giochi paurosi più appassionanti sono infatti quelli che riescono a trasportarti al centro del mondo virtuale, regalandoti momenti di puro terrore.
10 giochi spaventosi che ti faranno venire la pelle d'oca
1) Level Zero
Con il lancio di Level Zero nel settembre del 2021, DogHowl Games ha fatto il suo debutto sul mercato con una serie di giochi di paura in prima persona disponibili online.
Si tratta di un gioco di strategia ambientato in una stazione spaziale, nella quale tu e gli altri superstiti dovrete lavorare sodo per ripararla mentre subite l'attacco di temibili mostri.
È disponibile una funzione tipica dei giochi multiplayer che consente di scegliere se giocare nel ruolo di un sopravvissuto o di un mostro per vivere entrambe le esperienze offerte da questo classico dei giochi spaziali.
2) The Medium
Sono sempre di più i giochi di paura lanciati sul mercato ma The Medium mantiene salda la sua posizione tra i migliori in assoluto.
Siamo certi che l'horror in chiave psicologica di Bloober Team ti farà perdere la testa, con una visuale in terza persona e un mistero da risolvere che richiederà tutto il tuo ingegno; dovrai infatti guidare Marianne, una medium dotata di poteri straordinari che ti condurrà in un viaggio attraverso un regno popolato da spiriti inquieti.
3) TrollFace Quest: Horror 1
Se pensi che i giochi di strategia e i giochi puzzle non possano rivelarsi spaventosi, ti sbagli di grosso: questo titolo riuscirà a farti ridere e tremare di paura in egual misura.
Sfida il temibile TrollFace e tutti i suoi mostruosi amichetti in un'avventura in cui dovrai risolvere una serie di puzzle e missioni. Con ben 16 livelli diversi, non ti stancherai mai di questo classico dei giochi paurosi in stile cartone animato in 2D.
4) Jeff's Revenge
Jeff's Revenge è il quarto capitolo della serie di giochi di paura Let's Kill Jeff. Si tratta di un titolo di azione-avventura nello stile dei giochi horror in cui potrai scegliere tra due diverse modalità, per aggiungere un tocco di PVP.
Potrai infatti indossare i panni dell'assassino Jeff e mettere le mani sugli oggetti nascosti nella città fantasma oppure quelli di un soldato senza nome, la cui missione è catturare ed eliminare Jeff insieme ai suoi sette compagni animati dall'intelligenza artificiale.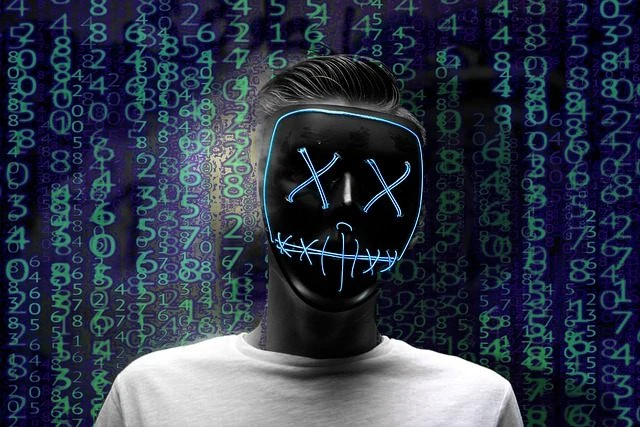 5) Until Dawn
Sebbene siano già trascorsi diversi anni dal suo lancio nel 2015, Until Dawn di Supermassive Games continua a essere uno dei migliori giochi di paura in circolazione.
Come nel più tradizionale degli horror, dovrai guidare un gruppo di giovani in vacanza in una casa sperduta sulla montagna di Blackwood, in un'avventura che cambierà per sempre le loro vite.
Gli appassionati dei giochi del terrore e della PlayStation 4 saranno lieti di sapere che questo titolo è disponibile in esclusiva per la loro console.
6) Little Nightmares 2
Per i fan di Little Nightmares, l'inizio del 2021 è stato un momento di festa con l'arrivo dell'attesissimo seguito del loro gioco preferito.
Accolto da critiche entusiaste, Little Nightmares 2 è stato descritto dagli sviluppatori di Bandai Namco Entertainment come un horror di genere puzzle-piattaforma, motivo per cui lo abbiamo inserito a pieno titolo tra i giochi di paura.
La tua missione è aiutare Mono e la sua amica Six a fuggire da un mondo oscuro in cui la realtà viene distorta da una trasmissione malefica: scopri l'origine del segnale e salva il pianeta con un titolo degno dei migliori giochi VR.
7) Resident Evil Village
L'ottavo capitolo della serie iconica Resident Evil è giunto sul mercato con la promessa di offrire uno dei migliori giochi di paura di tutti i tempi e non ha deluso le aspettative, grazie alla combinazione unica di una trama appassionante e di un'esperienza di gioco coinvolgente in prima persona.
Sebbene Village mantenga diversi degli elementi che hanno decretato il successo della serie pluripremiata di giochi del terrore, le tecniche di combattimento migliorate e gli scontri con i nemici hanno consentito al titolo di vendere oltre 6,1 milioni di copie
8) Tormented Souls
Nonostante sia abbastanza evidente che Tormented Souls di PQube sia ispirato a Resident Evil Village, è bene precisare che si tratta di un titolo talmente ben fatto da meritare un posto tra i migliori giochi di paura usciti negli ultimi anni.
Vivrai un'avventura al fianco di Caroline Walker, una donna che cercherà di svelare il mistero che si cela dietro alla scomparsa di due gemelle da un ospedale ricco di storia. Se sei un fan dei giochi da spavento, non puoi lasciartelo sfuggire.
9) Dead Silence
Roblox è un nome noto nel mondo dei giochi di paura, tanto da vantare una vasta collezione di titoli gratuiti, molti dei quali offrono una modalità multigiocatore che consente di vivere momenti da brivido in compagnia della famiglia e degli amici.
C'è forse un modo migliore per festeggiare una cupa notte di Halloween? Dead Silence rimane uno dei migliori giochi della serie, in cui da uno a quattro giocatori oseranno cercare di scoprire cosa si nasconde dietro alla leggenda della misteriosa Mary S.
10) Ghostwire: Tokyo
La scommessa giocata da Tango Gameworks all'inizio del 2022 si è rivelata un gran successo: Ghostwire:
Tokyo è un titolo appartenente al genere dei giochi d'azione e avventura che, nonostante sia stato lanciato in esclusiva solo su PC e PlayStation 5, ha riscosso un successo tale da convincere il regista a programmare un seguito.
In quello che è già divenuto un classico dei giochi da spavento, dovrai sfoderare tutte le tue abilità paranormali per sopravvivere nelle strade di una Tokyo popolata da spiriti e fantasmi.
Sei abbastanza coraggioso?
Siamo giunti al termine della nostra lista con i migliori giochi di paura per il 2022. Non ti resta che scegliere il titolo più adatto a te... se ne hai il coraggio!