Modern Gaming Platforms: How the Market Has Evolved and Who is Leading the Way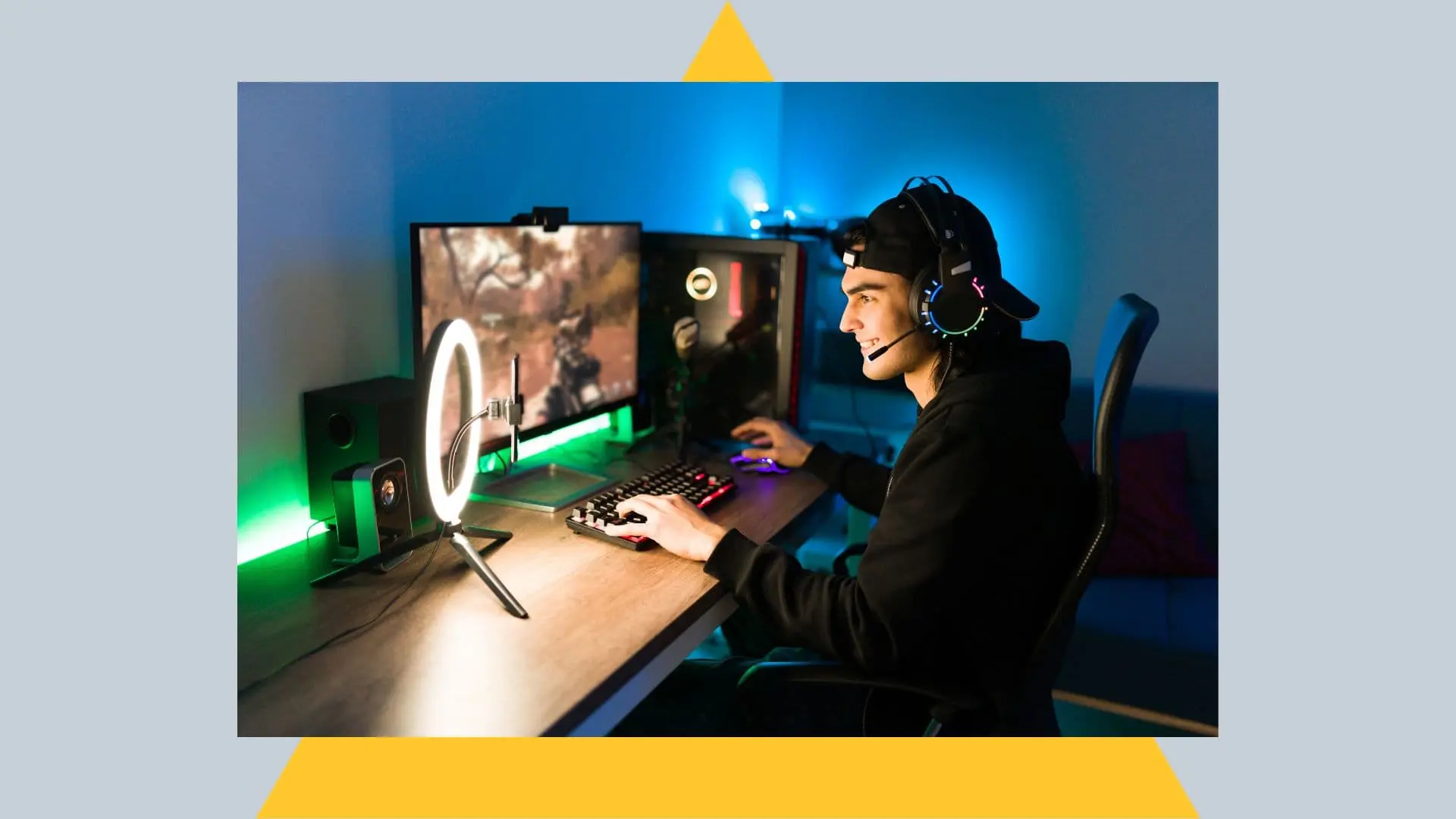 Gaming is bigger and better than it's ever been. Today, there are more players, more games, and, importantly, more platforms than ever. In fact, the industry has evolved so much over the last two decades that the term "gaming platform" no longer means only one thing.
Alongside gaming platforms that you play on, there are also gaming platforms where streams are broadcast. This guide will take a look at the evolution of gaming platforms and how the market has become so much more diverse than it used to be.

Active Gaming Platforms
There are five major players when it comes to gaming platforms. Although there are brands and platforms outside of this so-called "big five", the following ones are those currently dominating the market:
PC Gaming Platforms
PC gaming has long been the reserve of hardcore players. Dell, HP, and Sony have all been in the game for decades. However, what's most interesting about the PC as a gaming platform is its technological innovations. Companies like Razor and Alienware have found ways to make games more engaging and immersive.
Products such as Alienware gaming laptops now feature all manner of high-quality features. From 11th generation Intel Core processors that clock speeds of 4.9GHz, to cutting-edge Cryo-Tech cooling technology, these devices can run highly complex gaming environments and never miss a beat. In fact, it's this ability to offer high-powered technology that's kept PCs relevant in today's market.
In a world where gaming platforms like the PlayStation are selling 100 million+ units, PC companies like Alienware need a USP. That USP is power. Hardcore gamers want lightning-fast refresh rates and hardware that doesn't overheat. Indeed, it's no coincidence that eSports professionals use gaming PCs like the Hyper Liquid Ryzen X.
Mobile Gaming Platforms
From iOS to Android, the market for mobile games have exploded over the last decade. According to Statista, global mobile gaming revenue will top $102 billion by 2023. That's an increase of almost $30 billion on the market's value in 2020.
This surge in mobile gaming platforms is driven, primarily, by smartphones and casual gamers. Although apps have become more sophisticated in recent years, mobile games are a far cry from the average PC title. By observing some recent statistics, it's fair to say that casual gamers are driving the modern gaming market.
Firstly, more than 60% of all smartphone apps are games. Secondly, there are over 3.8 billion smartphone users in the world. Finally, there were 80 billion game downloads in 2020 and, according to data from Newzoo, 2.5 billion people play on mobile. These statistics suggest that mobile gaming is a mainstream activity.
What's interesting is that smartphones aren't a gateway to other gaming platforms. Instead, they've become a gaming platform in their own right. People aren't always trying games on their mobile then "getting serious" and switching to a console or PC. This is why many of the leading brands haven't ventured too far into the mobile business. Smartphone developers are sticking to their side of the industry, console and PC developers are sticking to theirs.
PlayStation Gaming Platforms
This platform all started with the original PlayStation. The brainchild of Sony executive Ken Kutaragi, PlayStation's first console was born out of a joint venture between Nintendo and Sony. The two companies collaborated in 1988 to create a CD-ROM for the Super Famicom. This inspired Kutaragi to put forward the idea of a standalone product that used CDs instead of cartridges.
That idea evolved into the PlayStation, which has gone on to become one of the best-selling gaming platforms ever. The first console sold 100 million units. That was quickly surpassed by the PlayStation 2, which became the most popular gaming console of all time when it sold over 155 million units. Now in its fifth incarnation, PlayStation continues to push the boundaries.
Released in 2020, the PlayStation 5 comes in two formats: the digital and traditional gaming console. A new 825GB SSD makes the PlayStation 5 two orders of magnitude faster than the PlayStation 4.
In practical terms, it can load 2GB of content in a quarter of a second. The system can run 4K/120 and support 8K/60. It also has upgraded controller haptics that vary based on the in-game dynamics. Basically, PlayStation 5 is one of the best gaming consoles in the world, which is why it's so in demand.
Microsoft's Xbox Gaming Platform
Microsoft was a relative latecomer to the gaming platform arena but it quickly made up for lost time. Xbox may not be as much of a hit as PlayStation but it's still one of the world's leading consoles. The first Xbox was released in 2001 and sold over 24 million units. The Xbox 360 followed in 2005 and, as of 2014, it had sold more than 84 million units.
Today, the Xbox is a ninth-generation console. The Series X and Series S were both released in 2020 and cater to both ends of the market. The Xbox Series S is a lower-cost alternative to the Xbox Series X. The main differences are speed, storage, and visuals.
The Series S has a 3.6 GHz custom AMD Zen 2 eight-core CPU processor. The Series X has a 3.8 GHz custom AMD Zen 2 eight-core CPU.
The Series S has 10 GB of GDDR6 RAM and 1440p graphics. The Series X has 16 GB of GDDR6 RAM and 8K graphics.
These differences are reflected in the price ($299.99 vs. $499.99). However, they're also a reflection of the market. The forecasts suggest there will be 3 billion gamers by 2023. Not all of these will be hardcore players. Microsoft has attempted to cover both ends of the market with the S and X, a strategy it's likely to continue as the industry grows.
Nintendo Gaming Platforms
Nintendo has always been a major name in the industry. Its first gaming platforms, namely the NES and Super Nintendo, ushered in a revolution. Indeed, for many, it was these consoles that made video games mainstream and created a multi-billion-dollar industry. What's interesting about Nintendo is its shift over time. From one of the main consoles for serious gamers, it's now favored by novices and casuals.
According to research from Limelight Networks, 56.6% of people surveyed would describe themselves as "casual" gamers. A further 22.2% categorize themselves as novices. Nintendo has played to these demographics in recent years with its gaming platforms. The Nintendo Wii is the most obvious example. It clearly wasn't aimed at hardcore gamers when it was released in 2006.
The cartoonish nature of its games and the fact controlling characters was based on whole-body movements instead of finger taps was a sign that it was designed for light-hearted fun. This strategy of moving with the times has continued ever since.
The Nintendo Switch, released in 2017, covers two console markets with a single gaming platform. Whether it successfully bridged the gap between consoles and mobiles is up for debate. However, it showed that mobile gaming was now being taken seriously by the major developers.

Streaming Gaming Platforms
As well as active gaming platforms, there are plenty of ways to enjoy video games in a passive way. The market for streaming has grown immensely over the last decade. Although it's hard to get accurate data, there's an estimated 9.3 million active streamers on Twitch.
Of course, this doesn't include other gaming streaming platforms like YouTube. However, it gives you an idea of just how popular passive gaming entertainment has become.
Twitch
Born out of Justin.TV, which went live in 2007, Twitch is now established as the leading gaming platform for live streams. The recent rate of growth has been significant. In 2019, there have been 660 billion minutes of watched content on Twitch. In the first half of 2021, there were 785 billion minutes. That's a staggering amount of growth and a testament to the popularity of streaming.
In short, gaming is no longer a purely active pastime. Watching people play and commentate on games is just as popular. That's a marked shift and one that's bound to shape gaming platforms of the future. With more people wanting to broadcast and/or watch content, the big brands will have to find ways to make this possible directly via their products.
YouTube
YouTube isn't strictly a gaming platform, but it's become a hotbed of streaming activity. In fact, you'll see that many of today's top stars have millions of followers. The beauty of YouTube gaming streams is that anything goes. There's a slightly more laid-back vibe than Twitch which, for the most part, evolved from the hardcore side of the industry.
In this sense, YouTube gaming is more accessible to the masses. Again, this fits with the industry's recent evolution. Although gaming was built on those with a serious passion for playing, the modern market is filled with casuals. These casuals are more likely to watch streams on YouTube than Twitch.
While some may see this as the erosion of the industry's fundamentals, it's made gaming the mega-industry it is today.
VaughnLive
VaughnLive started in 2011 but didn't allow gaming content. To address this, Vaughn created InstaGib TV as a side hustle. That gaming platform became a popular alternative to Twitch and YouTube.
However, according to Vaughn, it "never got the attention it deserved" from its developers. As such, InstaGib was absorbed into VaughnLive in 2021.
Today, people can watch gaming alongside streams dedicated to vaping, nature, music, and more. In fact, with InstaGib TV now merged into VaughnLive, the developers have been able to focus on building a mobile app. The beta version went live in 2021 which means this gaming platform should be much more accessible to fans of streaming in the coming years.
Gaming Platforms for Everyone
The lesson to take from all of this is that gaming is not only more popular and accessible than ever, but that it's for everyone. Whatever background you come from, whatever your preferences, there's a gaming platform to suit.
From the casual end of the market to hardcore gamers and those that just want to watch, no one is left behind. That's gaming in 2021 and that's how it's likely to be for a long time to come.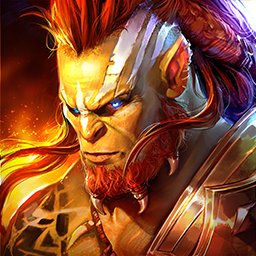 RAID: Shadow Legends
Collect 700+ Champions & Fight For Glory