The 7 Best Free PC Games to Play in 2021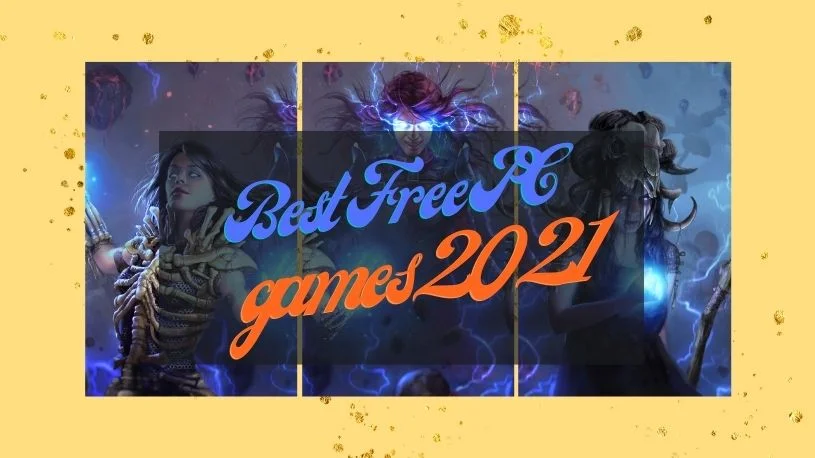 If there is one thing that gamers love more than anything, it's a freebie. Fortunately, the PC gaming community, with its penchant for indie releases and open-source content, is an absolute gold mine for excellent free-to-play (F2P) content.
But what are the best free PC games for 2021? When there are so many great contenders from the freebie sector, it can be hard to narrow it down to a definitive list. Regardless, we've decided to give it a go anyway.


ON DESKTOP & MOBILE
Without further ado, here are the unmissable free PC games 2021 that you need to be playing.
1. Path of Exile
Probably the best RPG out there and definitely a must-play for anyone who is a fan of medieval games generally. A feature that makes Path of Exile one of the best free PC games in 2021 is that it offers an extraordinary breadth and depth for an F2P game.
Set on the sinister and sprawling open-world universe of Wraeclast, a place full of magic, intrigue, war, and statecraft. The main goal of the game is to build your supernatural skillsets and fighting acumen, to take on a range of sinister enemies.
This is a game with a massive cult following. One that has grown as the game has added a huge number of free updates and expansions, the most recent of which came out in mid-2021.
If you're a fan of the award-winning Diablo series, you'll definitely love this gripping, imaginative, and surprisingly emotive role-playing game. The sequel is due for release in 2022, meaning that now is the best time to experience the original in all its glory.
2. Call of Duty: Warzone
Assessing the top free PC games 2021 has seen, we cannot forget to mention the battle royale games that have taken the world by storm in recent years.
While there are so many contenders worthy of inclusion on a list of free PC games in 2021 that are definitely worth playing, it is Call of Duty: Warzone, that stands head and shoulders above the rest for us.
This is a game that takes all the things we love about the CoD series, including innovative weapons systems, stunning maps, and unparalleled stealth mechanics, and gives it to millions of users for free.
The online deathmatch sequences are a thing of beauty, while the team strategy games force you to push your gaming skills to the absolute limits if you want to succeed. That is why Warzone is without a doubt one of the best free PC games 2021.
3. Planetside 2
When it comes to pure technological prowess, it honestly does not get much more impressive than the sprawling online multiplayer Planetside 2, which is completely free for all PC gamers worldwide.
The premise alone is one of the most ambitious ever seen in the gaming world. The action takes place on a futuristic planet engaged in a world war. As the player, you take part in that war virtually in the way you want.
Your fellow soldiers and enemy combatants are made up entirely of other real-life players, all engaged in a virtual war to end all wars.
With this massive premise, Planetside 2 managed to take home a Guinness World Record for the most players ever in a single battle - 1,158 people! In 2021, up to 2,000 people can participate in a single battle for territory.
All the while, the graphics, mechanics, and story are as good as anything you would find on a top-tier console game. The fact that all of this is 100% free of charge is astounding and makes this one of the best free PC games for 2021.
4. The Supper
Not all of the best free PC games 2021 are massive feats of design and engineering. Some of the standout titles we have seen are so worth playing because of the ways in which they take very simple concepts and turn them into something unforgettable.
This is certainly the case with The Supper, an indie title that definitely ranks among the top free PC games 2021. In the game, you play a weary and vengeful tavern owner who serves some very questionable dishes to a trio of pirates who has wronged you in the past.
This is a tale of intrigue, vengeance, and horror that forces you to make some difficult and darkly humorous moral choices.
The game is brutal and short, with a runtime of around two hours. However, as far as free PC games 2021 go, this is about as good as it gets, especially if you are looking for a gripping storyline.
5. We Are Broken
Imagine this: it is a dark and stormy night. You awake in a pitch-black room, to find yourself facing a terrifying vampire. What he wants from you is simple: information on where the rest of the "human resistance" is currently hiding.
Over the next few hours, it is your job to resist interrogation and try not to break as the vampire interrogates you and dangles threats, promises, riches, and brutal coercion in front of you in an attempt to make you talk.
This is We Are Broken, and it is without a doubt one of the best free PC games still available in 2021. There are no fancy fighting mechanics or open worlds to explore.
All you do is click on the answer you wish to give your interrogator, pausing to think of the consequences of each answer and trying not to betray your human friends. It's a game that is as immersive as it can get, and it is 100% free to play.
6. Team Fortress 2
Some might find this one to be a surprising entry on a list of the best free PC games for 2021 but bear with us. TF2 has been going strong for almost 15 years and anyone who has been playing for that long will tell you that it has aged like fine wine.
This is FPS action at its most chaotic, creative, and carnage-filled. The iconic Western-cum-steampunk themed maps and characters remain, as well as a huge amount of additional content that is pumped out on an almost weekly basis.
Whether it's team deathmatch, capture the flag, or control point that floats your boat, Team Fortress 2 is exactly how these classic games are meant to be played.
Download this free PC game on Steam, sign in at any hour of the day, and you are guaranteed to be dropped into a packed lobby with players from around the world. This is an all-time classic that remains one of the best free PC games of 2021 and beyond.
7. Elder Scrolls: Daggerfall
Some of the best free PC games of 2021 are those that have been out for a long time in a different format. This is certainly the case with Elder Scrolls: Daggerfall. This is the second game in the critically-acclaimed Elder Scrolls series, released in 1994 to little fanfare.
Plans to remaster and reupload it as a free game were in the works for many years, with Bethesda keeping it in developer hell for way too long.
However, it was finally released in its glory, albeit with shiny new graphics and gameplay, as a gift to the many fans of this iconic series. In Daggerfall, you can experience the best of Elder Scrolls, without paying a single penny.
Explore the stunning and magical open world of Tamriel, navigating tribal intrigue, royal plots, exhilarating rescue quests, and terrifying monsters in full ES glory.
If you are looking for maximum bang for your buck (or lack of bucks), then this is the free PC game that you should be playing.
Have You Found Your Favorite Game?
These are the absolute best free PC games of 2021. None of them should cost you even one penny. If you found this guide useful, there is plenty more where that came from.
We love to provide our community of gamers with expert insights on the best games of the moment, including hidden gems that are flying under the radar. Make sure to consult our extensive game guides to learn more!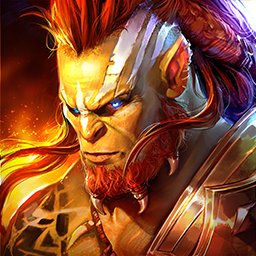 Raid: Shadow Legends
Collect 400+ Champions & Fight For Glory