The Top Ten Strategy Games to Play in 2023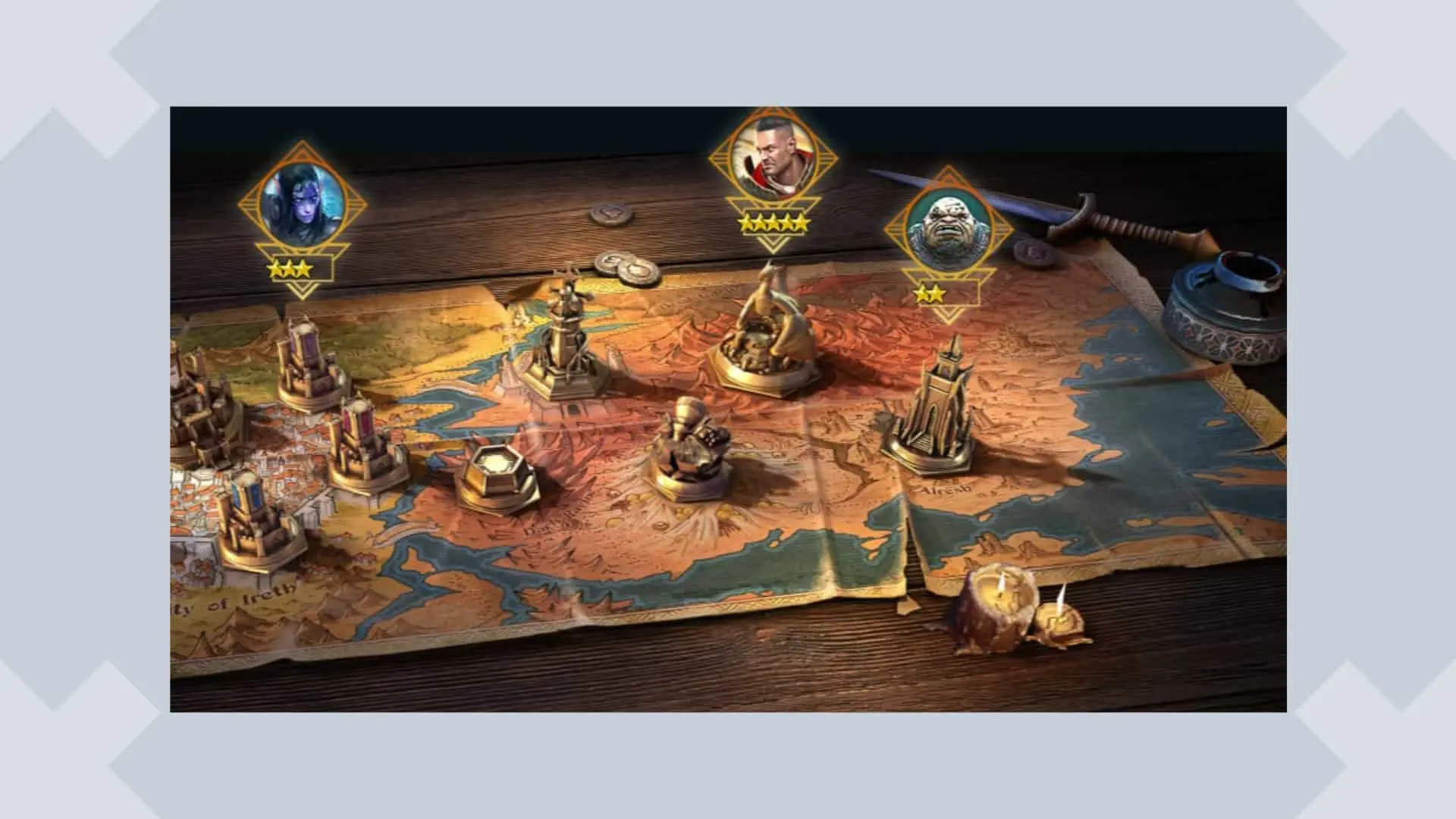 Strategy games give you the chance to recreate epic historic battles or engage in a fight for supremacy in futuristic fantasy worlds. The strategy game genre encompasses a wide range of game types, from military and war strategy games to strategy games played in real time.

Many sub-genres are available, so we have compiled a list of strategy games you must play in 2023, structured by platform: PC, mobile and consoles. Check out our selection of the top ten strategy games you should play in 2023, from the latest releases to classic strategy game reboots.
The best strategy games to play on PC in 2023
Total War: Warhammer 3 - Total war with blood and gore
If turn-based strategy games on PC are your thing, Total War: Warhammer 3 is a must for you in 2023. Following Total War: Warhammer and Total War: Warhammer II, it is the third and final game to be set in the Warhammer Fantasy universe.
The game remains fresh by virtue of the DLC packs which include Ogre Kingdoms, Champions of Chaos and Blood for the Blood God III, with added playable races, new warriors and blood and gore effects.
As one of the best examples of real time strategy games, Total War: Warhammer 3 has such a wide scope that you will probably still be playing the game in 2024!
Pharaoh: A New Era - A classic reboot
How about a remake of a cult classic among strategy video games? Pharaoh: A New Era is a 4K reboot of the city-builder video game Pharaoh that was released in 1999. The 2023 version includes over 50 missions and hundreds of hours of gameplay, a major graphics upgrade and a modernized UI.
You can also play the expansion Cleopatra: Queen of the Nile. Recreate one of the world's greatest civilizations and achieve immortality in one of the best strategy video games to play in 2023. Just don't neglect to earn the favor of the Egyptian gods.
Crusader Kings 3 - Return to the Middle Ages
The grand scale of Crusader Kings 3 demonstrates the versatility of war strategy games as you travel back to the Middle Ages to take command of your own dynasty and explore a medieval world consisting of knights, peasants, spies and jesters.
You can choose between ruling by fear or becoming a leader beloved by your subjects. Alongside the large-scale battles typical of military strategy games, you will need to apply cunning to emerge victorious.
There are five expansions on PC, including Royal Court with a customizable throne room to impress guests, with a sixth, entitled Tours and Tournaments, primed for release.
Total War: Three Kingdoms - Defeat your foes and unite China
Military strategy games can take us on historical adventures to eras we may previously have been unaware of. Total War: Three Kingdoms does exactly this while combining the best of turn-based strategy games and real time strategy games.
The 12th game in the Total War game franchise, Total War: Three Kingdoms is set in China in the period of 220-280. Your mission is to crush your enemies and unite China under your rule.
DLCs include Yellow Turban Rebellion with three additional playable factions, Mandate of Heaven which adds a prequel campaign and Fates Divided with a campaign in the Battle of Guandu.
The best strategy games to play on PlayStation, Xbox and Nintendo Switch in 2023
Blood Bowl 3 - New levels of gridiron brutality
What do you get if you cross American Football with brutality? Blood Bowl 3 demonstrates the versatility of the turn-based sub-genre. It follows Blood Bowl 2, also based on the board game Blood Bowl, a parody of American Football.
Show no mercy as you grind your opponents into the ground through sheer brute force. But don't forget to plot your strategy - it is still a version of American Football after all.
Company of Heroes 3 - Relive the battles of World War II
For some military strategy, try Company of Heroes 3, the latest in the Company of Heroes military strategy games series, which takes you on World War II campaigns in Italy and North Africa. As war and military games go, Company of Heroes 3 is up there.
Added extras such as the Tactical Pause mechanic, giving you the chance to pause the game, take stock of the situation, queue commands and launch devastating attacks, make this game what it is.
Just as the DLC Ardennes Assault enhanced Company of Heroes 2, stand by for other packs alongside the Devil's Brigade DLC to take Company of Heroes 3 to the next level.
The Settlers: New Allies - New campaigns revitalize a 30-year-old strategy game
One of the top strategy games to play in 2023 is a reboot of a 30-year-old German video game made for the Commodore Amiga. The Settlers: New Allies is just the latest in a long line of strategy games in the Settlers series.
Now the updated city-building game boasts state-of-the-art graphics and a world to explore through one of three factions.
As one of many strategy games online, you can play against other players or AI as you battle for hegemony with new options including the ability to patrol or hold your position. With thirteen campaign missions, you have plenty of ways to explore this fantasy world.
Age of Empires VI: Anniversary Edition - New civilizations for 2023
Real time strategy games don't come much better than the Age of Empires game franchise! This anniversary edition celebrates 25 years of one of the best strategy games with two new civilizations: the Malians of West Africa and the Ottoman civilization, plus eight new maps.
You are spoiled for choice when it comes to the Age of Empires strategy games available on a multitude of formats.
Last year, the expansions Age of Empires II: Definitive Edition – Dynasties of India and Age of Empires III: Definitive Edition – Knights of the Mediterranean were both released with additional civilizations, new maps and game modes. Plenty to keep you occupied throughout 2023!
The best strategy games to play on iOS and Android mobile in 2023
Civilization VI - A strategy game classic
Sid Meier's Civilization game series tops the list of good strategy games for 2023. The great news is that you can play Civilization VI on iOS and Android devices alongside PlayStation 4, Xbox One and Nintendo Switch.
Choose a civilization and rule in the style of one of twenty leaders from Catherine de Medici of France with her formidable spy network to the peaceful influence of Gandhi of India.
The Leaders Passes add new world politicians such as the Great Negotiators with Abraham Lincoln. The latest Civilization VI Leader Pass released in March 2023 is the Great Builders Pack which includes Sejong, Ludwig II and Theodora.
Game of Thrones: Winter is Coming - Relive the popular TV series
The Game of Thrones TV series ended in 2019, but you can still get your fix through the video game title Game of Thrones: Winter is Coming, one of a growing number of free online strategy games.
This MMORTS is officially licensed by Warner Bros. Interactive Entertainment and features the characters from the popular drama series. Compete to become the ruler of Westeros in one of the many free strategy games available to play on iOS and Android in 2023.
So, there you have it! The top ten strategy games for you to play in 2023. There is something for everyone in this selection, so have fun discovering some great strategy games or reacquainting yourself with reboots of classic games and updates via the latest DCL packs.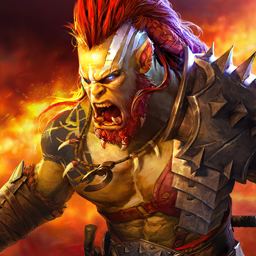 RAID: Shadow Legends
Collect 700+ Champions & Fight For Glory