Strategiespiele 2023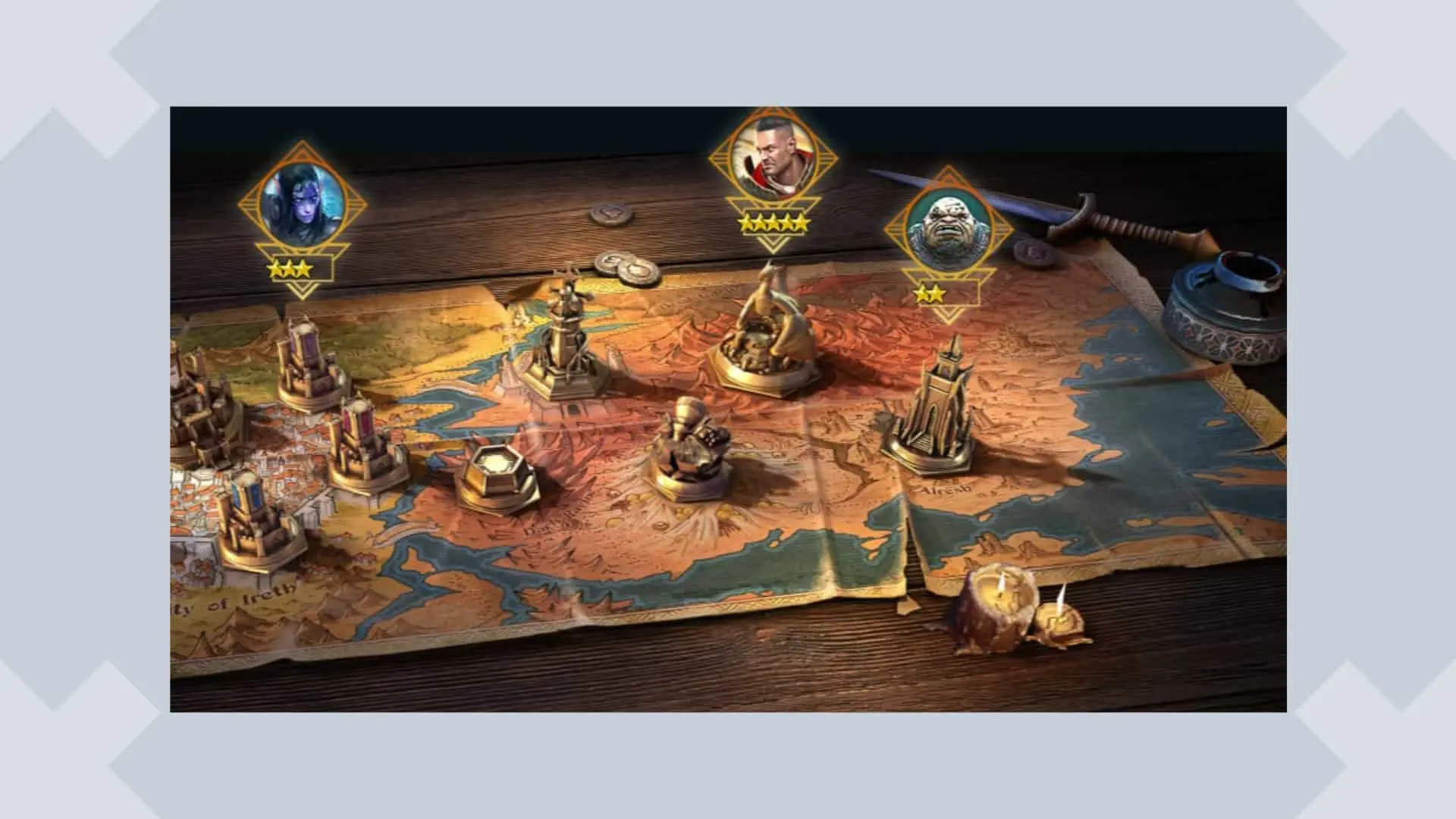 Es gibt viele Arten von Videospielen: Es gibt Sportsimulationen, First Person Shooter und auch das best Metroidvania Spiel zieht die Aufmerksamkeit auf sich. Eine Kategorie, welche sich großer Beliebtheit erfreut, sind Strategiespiele. Die besten Strategiespiele können etwa frühere Schlachten neu aufrollen oder sich auch um einen Kampf um die Herrschaft in einer fiktiven zukünftigen Welt handeln. Ein Strategiespiel ist dabei frei in der Themenwahl, wodurch es abgesehen von Kriegs- und Militärsimulationen verschiedene Online Strategiespiele gibt. Aufgrund dessen haben wir eine Liste von Strategie Spiele zusammengestellt, egal, ob diese Computer Strategiespiele, Strategiespiele Android oder auf der Konsole sind. Zuerst beginnen wir jedoch mit den Antworten zu den wichtigsten Strategiespiel Fragen.
Welche Strategiespiele gibt es?
Es gibt eine Vielzahl an Strategiespiele, wobei die Planung in der Branche eine gewichtige Rolle spielt. So kann es sich um Militärspiele, die Stadtplanung oder sogar Brettspiele handeln. Das beste Strategiespiel fokussiert sich dabei auf ein Subgenre, befasst dieses dafür detailliert. Dadurch kann man bei diesen Computer Strategiespiele tiefer in die Materie eintauchen und die Strategie tiefgründig erlernen. Die beste online Strategiespiele sind aber noch immer Computer Strategiespiele.
Was sind Strategiespiele PC?
Strategiespiele PC sind, wie der Name es schon sagt, Computer Strategiespiele. Die besten Strategiespiele PC haben ihren Ursprung auf dem Computer, nachdem das Spiel bewusst dafür entworfen wurde. Mit der Tastatur und der teils besseren Rechnerleistung kann mehr Leistung in das Spiel eingebaut werden. Nachdem die Videokonsolen und Handy Strategiespiele immer besser werden, verschwimmt diese Trennung immer häufiger.
Was sind Online Strategiespiele?
Es gibt ebenfalls free to play online Strategiespiele. Bei diesen wird man in eine riesige Online Welt geworfen und versucht sich etwas aufzubauen. Dabei kann man mit anderen Spielern zusammenarbeiten – oder aber auch gegeneinander Strategiespiele kostenlos spielen. Dies gibt es bei kleineren Versionen auch als Strategiespiele Android, nachdem diese oft eine schnellere Spielgeschwindigkeit haben und Handy Strategiespiele diese schnelle Verfügbarkeit einfacher gewähren.
Was ist das beliebteste Strategiespiel?
Während es bei gratis online Shooter mit Warzone eine klare Antwort gibt, welches Spiel am beliebtesten ist, ist es nicht einfach das beste Strategiespiel zu nennen. Hier hängt es von der persönlichen Meinung ab. Manche Spieler bevorzugen Strategiespiele PC kostenlos, andere Strategiespiele Android – aber auch Strategie Spiele auf den Videokonsolen sind je nach der Kategorie bei einer eigenen Gruppe beliebt.
Welches Strategiespiel ist das beste?
Deswegen ist es schwierig, die besten Strategiespiele zu bestimmen. Wir haben jedoch eine Liste mit einer Auswahl der besten Strategiespiele zusammengestellt, wo sich jeder Fan etwas finden kann. Darunter sind die besten MMORPG 2022, die besten Strategiespiele PC kostenlos und kostenpflichtig.
Total War: Warhammer 3
Wer gerne games online download und rundenbasierende Strategiespiele mag, der wird bei Warhammer 3 fündig. Nach Total War: Warhammer und Total War: Warhammer II, ist es das dritte und finale Strategiespiel PC, welches in diesem erfundenen Universum spielt. Das Spiel ist durch die DLCs Ogre Kingdoms, Champions of Chaos und Blood for the Blood Good III frisch gehalten worden und bietet ganz neue Krieger und Grafiken an. Nachdem es eines der besten Strategiespiele in Echtzeit ist und eine breite Palette für die Fans abdeckt, wird es wahrscheinlich auch im Jahr 2024 noch eines der besten Strategiespiele sein.
Pharaoh: A new Era
Bei vielen free to play online Strategiespiele PC findet man Pharao aus dem Jahr 1999. Jetzt gibt es eine Neuauflage von einem der besten Strategiespiele aller Zeiten. In der neuen 2023 Version gibt es über 50 Missionen, viel mehr Spielstunden, eine verbesserte Grafik und eine moderne UI. Nebenbei gibt es die Erweiterung Cleopatra: Queen of the Nile. Dabei kann man eine der größten und wichtigsten Zivilisationen nachbauen und so unsterblich werden.
Crusader Kings 3
Während dieses Jahr free online MMORPG Games im Trend liegen, gibt es genügend herausragende Strategiespiele PC kostenlos zum Spielen. So wird man in Crusader Kings 3 zurück ins Mittelalter versetzt. In diesem Kriegs-Strategiespiel übernimmst du dein eigenes Volk und erkundest die mittelalterliche Welt mit deinen Rittern, Spionen und Hofnarren. Dabei hast du die Wahl, ob du deine Untertanen mit Liebe oder Angst regierst – beides hat seine Vor- und Nachteile. In den Schlachten musst du taktisches Geschick beweisen, um siegreich zu sein und das Überleben deines Volkes in einem der besten Strategiespiele PC zu sichern. Auf dem Computer gibt es mittlerweile fünf Erweiterungen, wobei viele sich auf zusätzliche Grafiken beschränken.
Total War: Three Kingdoms
Mit Strategiespielen kommt man auch in Zeiten, von denen man sonst nur wenig gewusst hätte. Wie viel weißt du über China in der Zeitspanne von 220 bis 280? In Total War: Three Kingdoms wirst du in diese Zeit zurückversetzt und versucht deine Gegner zu besiegen und China unter deiner Führung zu vereinen. Es gibt drei DLCs, mit welchen man weitere Kampagnen und Schlachten freischalten kann.
Blood Bowl 3
Während bei den oben genannten Spielen alle Spiele online für den PC sind, gibt es auch herausragende Spiele für die Videospielkonsolen. Blood Bowl 3 bietet dabei eine interessante Abwandlung von American Football. Das Spiel basiert auf dem Brettspiel Blood Bowl, welches eine Parodie auf die Sportart ist. Während ein gewisser Fokus auf der Brutalität des Spiels liegt, darf man auch auf die Strategie nicht vergessen – schließlich ist es noch immer eine Version von American Football.
Company of Heroes 3
Im Gegensatz zu Total War: Three Kingdoms ist der Zweite Weltkrieg der breiten Masse bekannt. In Company of Heroes wirst du nach Italien und Afrika im Zweiten Weltkrieg versetzt. Dabei gibt es einige Funktionen, durch welche Company of Heroes 3 eines der besten Strategiespiele ist. So kann man eine taktische Pause einlegen, durch welche man die Situation neu einschätzen, Anweisungen geben und Angriffe planen kann.
The Settlers: New Allies
Mit The Settlers: New Allies kann man ein beliebtes Strategiespiel kostenlos als MMO online spielen. Dabei handelt es sich um eine Neuauflage des beliebten deutschen Videospiels. Mit einer neuen Grafik und einer neuen Welt kann man das Spiel ganz frisch erleben und genießen. Wie bereits erwähnt kann man das Spiel nicht nur gegen die AI, sondern auch online gegen Mitstreiter spielen und versuchen die Macht zu übernehmen. Mit insgesamt 13 Missionen in der Kampagne gibt es genügend Wege, um die Welt zu entdecken.
Age of Empires VI: Anniversary Edition
Es wird kaum mehr besser als die Age of Empires Franchise! Diese Edition feiert das 25-jährige Bestehen der Serie mit zwei neuen Zivilisationen in Westafrika und den Ottomanen. Des Weiteren sind acht neue Karten inkludiert. Dabei kommt es zu der Qual der Wahl: bereits in den vergangenen Jahren gab es mit den Dynastien in Indien und den Rittern der mediterranen Gegend zwei interessante Spiele mit neuen Zivilisationen. All diese Ausgaben sind Kandidaten für das beste Spiel im Jahr 2023 und bieten eine Vielzahl an Völkern, Karten und Spielmodi an. So wird das Jahr bestimmt nicht langweilig.
Game of Thrones: Winter is coming
Auch für das Handy gibt es interessante Strategiespiele, wie Game of Thrones. Dabei versuchst du wie in der beliebten Serie deine Gegner zu überlisten und die Herrschaft in Westeros zu übernehmen. Das Spiel ist kostenlos, sodass nichts deiner Unterhaltung im Weg steht.
Plane deine Taktik
Neben online Survival Spiele sind Strategiespiele kostenlos der Höhepunkt des Jahres. Baue dabei entweder deine Stadt auf, begib dich in eine vergangene oder zukünftige Zeit und gewinne die entscheidenden Schlachten. Mit den richtigen Strategiespielen wird das Jahr 2023 nicht langweilig.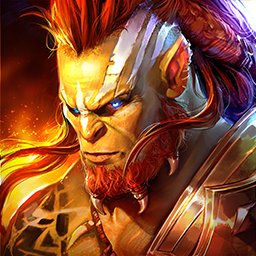 RAID: Shadow Legends
Sammle über 700 Champions & kämpfe um Ruhm