The 7 Best RPG Games in 2023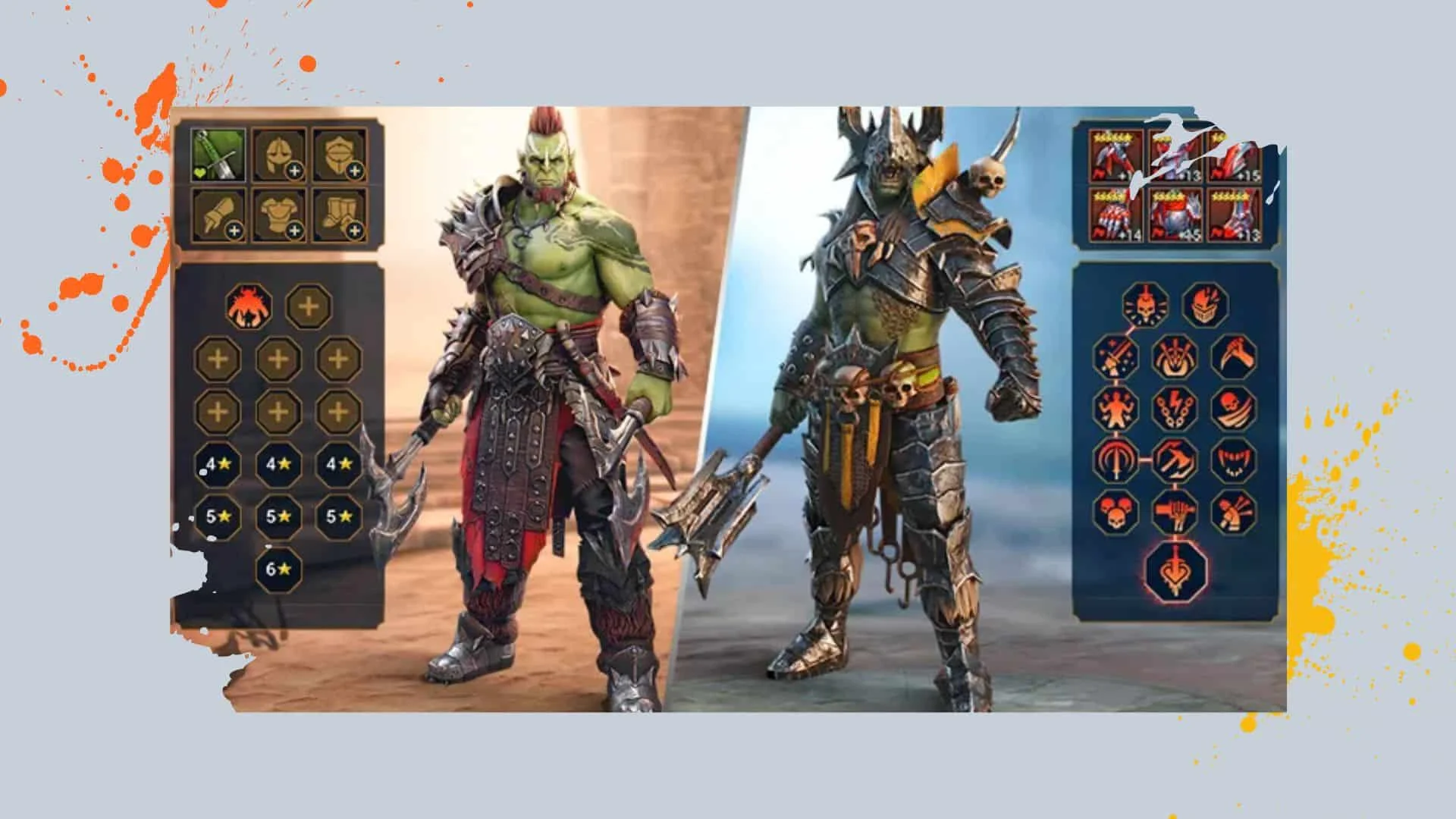 Looking to go on a journey with your next video game? We've shone the spotlight on seven of the best role-playing games (RPGs) available in 2023. Whether it's turn-based RPGs, action RPGs, MMOs, or adventure RPGs, you name them, we'll find them.

What is an RPG game example?
A role-playing video game is one that sees you assume the role of an in-game, fictional character. You'll undertake the responsibility of making decisions for this character, with the ability to go down multiple plot lines and narratives, based on each game's unique mechanics. Ultimately, RPGs are about character development and progression to reach the game's long-term goals.
Is GTA considered an RPG?
This is one of the age-old debates that rages on amongst lovers of RPG games. The newer GTAs are unique in that they feature a full, multi-faceted open world. However, multiple elements mean some consider it to be an RPG. First, your in-game character is wholly customizable.
There's so many ways to alter their appearance, be it fresh threads, new tattoos, or a slick hairstyle. Aside from the primary missions, there's also a host of side quests to pursue, which not only help to give you additional in-game resources but also add new layers to your character's backstory.
Whether you consider GTA to be one of the best RPG games or not, there are plenty more to choose from in 2023. Below, you'll find seven of the best RPG games hand-picked for you to switch up your role-playing adventures this year.
1. Final Fantasy XVI
The 16th installment of the Final Fantasy franchise is nearly upon us. Square Enix is all set to publish Final Fantasy XVI on June 22. It's being launched as a timed exclusive on the Sony PlayStation 5, but developers have intimated that it could remain a PS5 exclusive as the might of the hardware can only handle the game's combat features.
As with most Final Fantasy releases, this new title will include a string of recurring features from past versions. You're guaranteed to encounter Chocobos and Eikons monsters that often act as powerful bosses. You'll take charge of the protagonist, Clive Rosfield, who seeks to find a purpose for himself within the Grand Duchy of Rosaria, one of the leading nations of Valisthea.
2. Starfield
Bethesda Game Studios are back with a bang, with the launch of one of 2023's most eagerly anticipated RPG games, Starfield. Slated for release on September 6, Starfield is due to be released exclusively on Microsoft's Xbox Series X and Series S, as well as Windows (PC).
Many are tipping this to be one of the most commercially successful action RPG games in recent memory. Starfield has an unsurprising intergalactic feel, set within the 'Settled Systems', located some 50 light-years away from our very own Solar System.
The game is centered on a bitter Colony War between the Freestar Collective and the United Colonies. You enter 20 years after the initial war, with peace still on very unsteady ground.
3. Elden Ring
Speaking of successful action RPG games, Starfield will have to go some way to surpass 2022's Elden Ring. Securing a 10/10 review from IGN and maintaining a steady 9/10 rating with Steam, Elden Ring is considered the crème de la crème of fantasy RPG games.
Developers, FromSoftware, were compelled to design and build an open-world RPG with gameplay akin to its 2011 release Dark Souls. In many ways, Elden Ring is now viewed as the successor to the Dark Souls series.
Within 12 months of release, Elden Ring shifted 20 million units, and an expansion, Shadow of the Erdtree, was announced in February of this year. Explore the Lands Between, fight to restore the Elden Ring, and assume your place as the Elden Lord.
4. Cyberpunk 2077
CD Projekt's Cyberpunk 2077 is one of the most futuristic action RPG games, complete with another open-world universe to explore – Cyberpunk. You control the mercenary known only as 'V', who patrols the streets of Night City, looking to hone his combat and melee skills. 'V' struggles to contain a cybernetic implant that strips his personality and replaces it with those of a late celebrity. The struggle is on to save V's fate.
What makes this one of the most engaging RPG games in recent times? The fact Cyberpunk 2077 allows you to customize literally every aspect of 'V'. Everything from his voice, hair, facial features, clothing, and physical attributes can be tweaked to create your very own mercenary that roams the six regions of Night City in search of answers.
5. Fallout: New Vegas
Although Obsidian Entertainment's Fallout: New Vegas game is more than a decade old, this remains one of the best RPGs 2023 has to offer. Originally devised as a spin-off of the successful Fallout series, this open-world game is set within a post-apocalyptic area spanning the deserts of Nevada, Arizona, and the west coast of California.
It's the year 2281, more than two centuries after the so-called 'Great War', which caused a worldwide nuclear apocalypse. You'll take charge of the protagonist known as the 'Courier', tasked with moving an important package to New Vegas. Upon your travels, you're ambushed with an attempted murder and you then embark on a quest to discover your attacker and reclaim the important package.
6. Diablo IV
Diablo IV is the third of the new RPG games listed in this article. Blizzard Entertainment will release the fourth installment of the Diablo franchise on June 6. Since its announcement at BlizzCon 2019, there has been considerable fanfare among gamers that have been loyal to the Diablo series. This game is unique because it blurs the lines between action RPG games and hack-and-slash mechanics.
You've got the choice to explore one of five regions within the Diablo series – Dry Steppes, Hawezar, Kehjistan, Scosglen, and Fractured Peaks. You'll also have one of five game 'classes' to select from – the Barbarian, the Sorceress, the Druid, the Rogue, and the Necromancer.
Each class has its own hidden attributes, although characters can be customized with skill trees, also allowing you to upskill or retrain your protagonist.
7. World of Warcraft
Last but by no means least, we've listed one of the all-time greats when it comes to RPG games. The massively multiplayer online role-playing game (MMORPGs) classic, World of Warcraft. Contrary to popular belief, World of Warcraft isn't a turn-based RPG.
Instead, it's considered a real-time strategy game, with you and your opponents capable of making simultaneous moves in the heat of battle. If you're looking for the best turn-based RPG, Divinity: Original Sin 2 takes some stopping in terms of its plotline, character development, free exploration, and strategic combat.
World of Warcraft is almost 20 years old, but it still has nostalgic appeal. Explore, develop your in-game character, and complete epic quests, complete with player-v-player combat. There are no less than nine expansion packs for you to explore, with the most recent coming last year in the shape of 'Dragonflight'.
That's your lot for the leading RPG games online but, as one of the most popular gaming genres, you can be sure there'll be plenty more paid-for and free RPG games to look forward to in 2024 and beyond.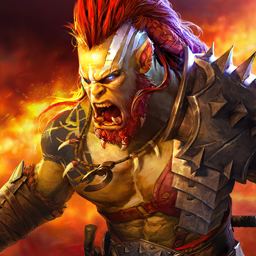 RAID: Shadow Legends
Collect 700+ Champions & Fight For Glory