Les 7 meilleurs jeux de rôle de 2023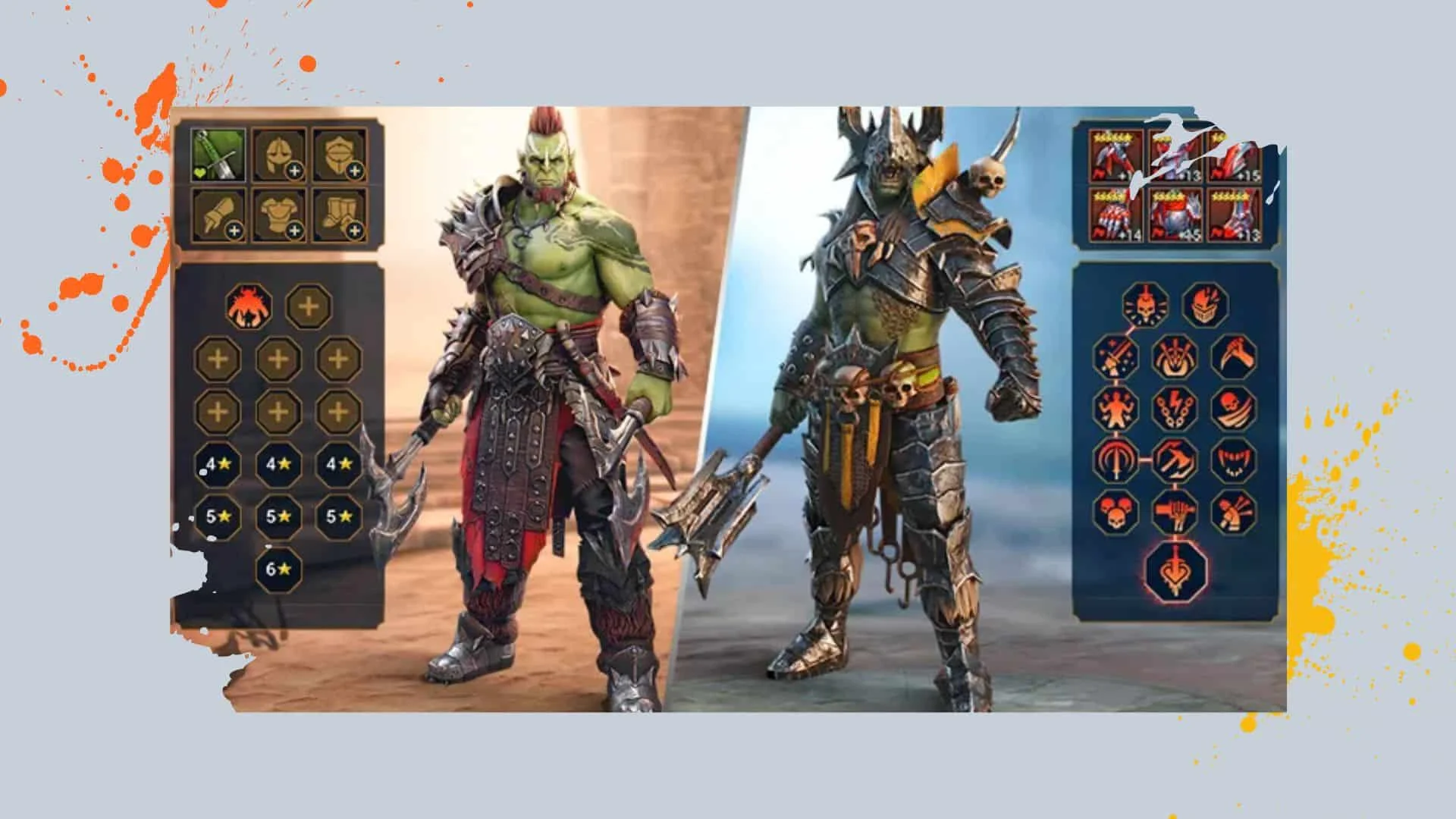 Tu as envie de partir à l'aventure avec ton prochain jeu vidéo ? Nous avons compilé une liste des 7 jeux de rôle (RPG) incontournables de 2023. Que tu recherches des jeux de stratégie au tour par tour, des jeux de rôle d'action ou d'aventure, ou des MMO, nous avons ce qu'il te faut.

Qu'est-ce qu'un jeu de rôle ?
Il s'agit d'un jeu vidéo dans lequel tu te glisses dans la peau d'un personnage fictif du jeu.
Tu devras prendre des décisions pour ce personnage et tu pourras choisir différentes histoires et intrigues, en fonction des mécanismes uniques de chaque jeu.
Enfin, le but de ces genres de jeux est de faire progresser les personnages pour atteindre les objectifs à long terme du jeu.
GTA est-il considéré comme un jeu RPG ?
Il s'agit là de l'un des débats les plus passionnés parmi les fans de jeux de rôle et de jeux sur PC. Les toutes dernières versions de GTA sont uniques : elles se déroulent dans un monde totalement ouvert à multiples facettes. Du fait de ces multiples éléments, certains considèrent qu'il fait partie des jeux RPG pour PC.
Tout d'abord, tu peux configurer ton personnage de jeu selon tes envies. Tu peux changer son apparence avec des vêtements neufs, un tatouage ou encore une coiffure cool.
Outre les missions principales, le jeu propose de nombreuses autres quêtes : cela te permet non seulement de bénéficier d'autres ressources dans le jeu, mais aussi d'ajouter davantage de substance à l'histoire de ton personnage.
Peu importe que tu considères GTA comme l'un des meilleurs jeux RPG ou non, tu n'auras que l'embarras du choix en 2023 si tu es fan de jeux de rôle. Tu trouveras ci-dessous une sélection de 7 jeux de rôle (jeux RPG pour PC ou console) qui te permettront de vivre de nouvelles aventures cette année.
1. Final Fantasy XVI
Le 16e opus de la franchise Final Fantasy arrive bientôt : Square Enix a prévu la sortie de Final Fantasy XVI pour le 22 juin. Le jeu sera lancé en exclusivité sur la PlayStation 5, pour une durée limitée.
Les développeurs ont toutefois sous-entendu qu'il pourrait rester une exclusivité PlayStation car il s'agit de la seule plateforme assez puissante pour prendre en charge les fonctions de combat du jeu.
Comme la plupart des précédents opus Final Fantasy, ce nouveau titre de la famille des jeux RPG inclura de nombreuses fonctions rappelant les versions précédentes.
Tu es ainsi sûr(e) de rencontrer des Chocobo et des monstres Eikon, qui jouent souvent le rôle de boss puissants. Tu te glisseras dans la peau du personnage principal, Clive Rosfield, qui cherche sa voie au sein de l'Archiduché de Rosalia, l'une des grandes nations du monde de Valisthéa.
2. Starfield
Bethesda Game Studios fait son grand retour avec la sortie de l'un des jeux de rôle les plus attendus de 2023, Starfield. Prévu pour une sortie en septembre, Starfield sera lancé en exclusivité sur les Xbox Series X et Series S de Microsoft, ainsi que sur Windows.
Beaucoup pensent que c'est l'un des jeux d'action qui connaîtra l'un des plus grands succès commerciaux de ces dernières années. Conservant sans surprise son atmosphère intergalactique, l'action de Starfield se déroulera dans les « Systèmes établis » situés à quelques 50 années-lumière de notre système solaire.
Le jeu est centré sur une guerre des colonies féroce que se livrent les Colonies Unies et le Collectif Freestar. Tu démarres le jeu 20 ans après la première guerre, dans un monde où la paix est encore très fragile.
3. Elden Ring
En parlant de jeu RPG d'action, Starfield va devoir redoubler d'efforts pour surclasser le jeu Elden Ring sorti en 2022. Avec un avis de 10/10 de la part d'IGN et une note constante de 9/10 donnée par Steam, Elden Ring est considéré comme la crème de la crème des jeux de rôle parmi les jeux MMO.
Dans ce jeu de rôle, les développeurs de FromSoftware ont conçu et construit un monde RPG ouvert offrant un principe de jeu apparenté à celui de Dark Souls, sorti en 2011. Sur de nombreux points, Elden Ring est désormais considéré comme le successeur de la série Dark Souls.
Douze mois après sa sortie, Elden Ring s'est écoulé à 20 millions d'exemplaires ; une extension, Shadow of the Erdtree, a même été annoncée en février cette année. Explore le royaume de l'Entre-terre, bats-toi pour restaurer Elden Ring et deviens le Seigneur d'Elden.
4. Cyberpunk 2077
Cyberpunk 2077 de CD Projekt compte parmi les jeux Windows action-RPG les plus futuristes et offre un autre monde ouvert à explorer : Cyberpunk.
Tu te glisses ici dans la peau d'un mercenaire connu uniquement sous le nom de « V », personnage qui patrouille les rues de Night City dans le but d'améliorer ses compétences au combat.
V lutte pour maîtriser un implant cybernétique qui le dépouille de sa personnalité et la remplace par celle d'une célébrité défunte. La lutte est acharnée pour sauver V de sa destinée.
Qu'est-ce qui fait de ce jeu l'un des top RPG de ces dernières années ? Le fait que Cyberpunk 2077 te permet de personnaliser littéralement tous les aspects de V.
Tu peux tout changer, depuis sa voix, ses cheveux, les traits de son visage et ses vêtements jusqu'à ses attributs physiques, pour créer ton propre mercenaire qui sillonne les six régions de Night City en quête de réponses.
5. Fallout: New Vegas
Même si le jeu Fallout : New Vegas d'Obsidian Entertainment est sorti il y a plus de dix ans, il reste l'un des meilleurs jeux de rôle proposés en 2023.
Conçu à l'origine comme un titre dérivé de la série à succès Fallout, ce jeu au monde ouvert se déroule dans une zone post-apocalyptique couvrant les déserts du Nevada et d'Arizona ainsi que la côte ouest de la Californie.
Nous sommes en 2281, plus de deux siècles après la Grande guerre causée par une apocalypse nucléaire mondiale.
Tu endosses ici le rôle du « Courrier », dont l'objectif est de livrer un paquet à New Vegas. Sur ton parcours, tu es victime d'une tentative de meurtre et tu pars alors à la poursuite de ton agresseur pour tenter de récupérer ce paquet important.
6. Diablo IV
Diablo IV est le troisième des nouveaux jeux de rôle listés dans cet article. Blizzard Entertainment sortira le quatrième opus de la franchise Diablo le 6 juin.
Depuis l'annonce de son lancement lors de la BlizzCon 2019, l'excitation a été à son comble parmi les joueurs fidèles de la série Diablo. Ce jeu tout à fait unique est un habile mélange de jeu d'action RPG et de mécanismes de type « hack and slash ».
Dans un des jeux de rôle les plus palpitants qui existent, tu peux explorer l'une des cinq régions de la série Diablo, à savoir Dry Steppes, Hawezar, Kehjistan, Scosglen et Fractured Peaks.
Tu pourras également choisir parmi divers personnages de jeux, répartis en cinq classes : le Barbare, la Sorcière, le Druide, la Voleuse et le Nécromancien.
Chaque classe possède ses propres attributs cachés, même si les personnages peuvent être personnalisés grâce aux arbres de compétences, qui te permettent également d'améliorer ou de former à nouveau ton personnage.
7. World of Warcraft
Enfin et surtout, nous ajoutons à cette liste l'un des meilleurs jeux MMORPG (jeu de rôle en ligne massivement multijoueur) de tous les temps : World of Warcraft. Contrairement à ce que l'on pourrait croire, World of Warcraft ne fait pas partie des jeux de stratégie au tour par tour.
C'est en fait un jeu de stratégie en temps réel, dans lequel toi et tes adversaires pouvez effectuer des actions simultanées au cœur de la bataille.
Si tu recherches le meilleur jeu de stratégie au tour par tour, Divinity : Original Sin II est difficile à battre en termes d'histoire, de développement des personnages, d'exploration libre et de combat stratégique.
World of Warcraft a presque 20 ans, mais il attire toujours les nostalgiques des jeux de rôle. Explore, développe ton personnage dans le jeu et accomplis des missions épiques parsemées de combats joueur contre joueur.
Tu pourras découvrir pas moins de neuf packs d'extension, dont le dernier, Dragonflight, qui est sorti l'année dernière.
Voilà les principaux jeux de rôle qui t'attendent en ligne. Mais, s'agissant de l'un des genres de jeux les plus populaires, tu peux être sûr(e) que de nombreux autres jeux de rôle payants et gratuits feront leur apparition en 2024 et au-delà.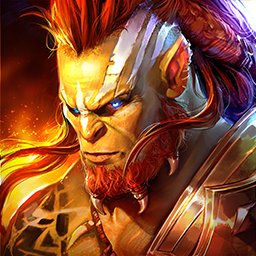 RAID: Shadow Legends
Récupère + de 700 Champions et décroche la gloire