The 10 Best Gifts for Gamers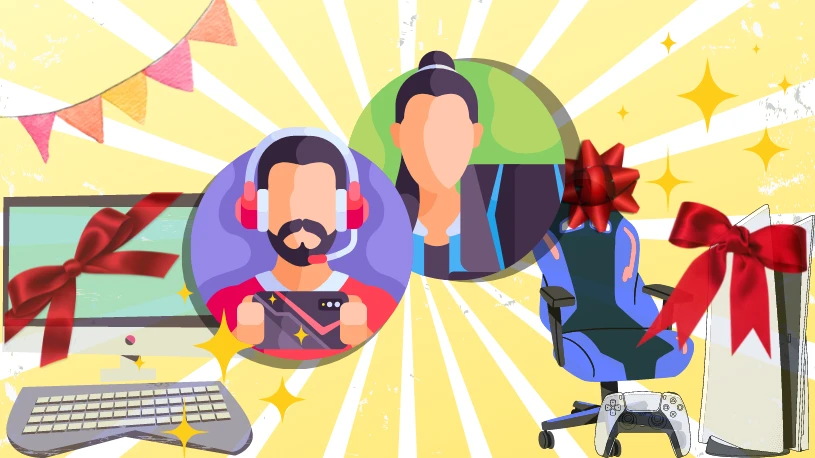 It can often be difficult to select the right gifts for friends and family, let alone if they're gamers... This is why we present to you - our ten best gift suggestions for gamers!

We have included gifts to suit every budget, so whether you are looking for birthday gifts for gamers or gifts for gamers who have everything, you will be able to find inspiration for every occasion.
1. My Arcade Retro Machine Playable Mini Arcade
Approx. $39.99
We are experiencing a boom in retro gaming and this gift will take gamers back to the arcades of the 70s and 80s. It includes 200 built-in retro style games from the game genres of sports, racing, puzzles and strategy.
The mini arcade is just 5.75 inches in height with a 2.5-inch display, so it can be placed conveniently on the gamer's desk. It is one of the most popular gifts for PC gamers and console gamers alike as it provides respite from long gaming sessions and takes players back to the simpler days of video gaming.
2. Torpedo-X, Razer Edition Gaming Glasses
From $79.99
Every gaming fanatic will really appreciate these limited-edition Gunnar gaming glasses, which are perfect for long sessions.
These glasses are really cool gifts for gamers as they not only reduce eye strain and help prevent dry eyes, thanks to the Blue Light Protection Factor they can also help the user sleep better.
And if all this isn't enough, the glasses actually enhance vision, focus, and visual endurance, so they will perform better when gaming.
3. Razer Kishi - Universal Gaming Controller for iPhone
Approx. $54.99
This universal gaming controller for iPhone is one of the most unique gifts for gamers. The device transforms an iPhone into a controller and is perfect for playing casual games when you are out and about, turning commutes or long journeys into a fun experience.
The ergonomic design also means it is perfect for long sessions, while ultra-low latency gameplay is achieved through the connection of the controller to the charging port.
However, some reviewers aren't as pleased with the final product - so make sure to read people's reviews to see if it suits your needs.
4. Meta Quest 2 128GB All-in-One VR Headset
Approx. $348.00
The future is virtual, and this cool VR headset is amongst the best gifts for gamers. The headset gives the user access to the Metaverse, whether by exploring the vast worlds of battle games, taking part in action-adventures, or becoming a world sporting champion.
This one-of-a-kind immersive gaming experience will be appreciated as it holds the key to entering the virtual world of gaming.
5. X Rocker 2.1 Sound V Rocker Foldable Video Gaming Floor Chair
Approx. $99.99
If you're looking for really cool gifts for gamers, you should certainly consider the X-Rocker Video Gaming Chair. The stereo sound is provided by four speakers and a subwoofer located in the seat itself, creating an immersive gaming experience.
The seat is ergonomically designed, so is perfect for long gaming sessions and the vibration motors will sync with the bass of the audio to provide an extra special gaming effect when playing, espeically games like MMORPGs. The seat also features wireless connectivity and folds up for easy storage.
6. K70 RGB RAPIDFIRE Mechanical Gaming Keyboard
Approx. $169.99
In terms of gifts for computer gamers, they will certainly thank you for this Rapidfire gaming keyboard as the 100% anti-ghosting technology will help their performance.
The durability of the aluminium frame keyboard will also allow gamers to stay in the game no matter how frantic the gameplay gets. The advanced lighting control creates a cool look and the large font keycaps mean they will win more battles than ever before.
7. Blood, Sweat, and Pixels: The Triumphant, Turbulent Stories Behind How Video Games Are Made
Approx. $9.99
I'm a bit biased on this one but if you're looking for a good holiday present for your video-game-curious friends, try Blood, Sweat, and Pixels, a book about why games are so damn hard to make https://t.co/MsNahnOtK7

— Jason Schreier (@jasonschreier) December 11, 2020
This book by Jason Schreier takes us behind the scenes to demonstrate the sheer effort involved in producing modern video games.
It is one of the best gifts for gamers as it will provide inspiration to those who are interested in getting involved in the actual game process and game design industry, also giving them a short break from gaming to do some reading.
8. Logitech Streamcam
Approx. $149.99
Does the gamer in your life aspire to be a Twitch live streamer or start their own YouTube gaming channel? If so, streamcams are particularly good gifts for gamers.
The webcam features full HD 1080p resolution for live streaming and provides impressive quality. Auto-focus guarantees that gamers remain in focus even as they become animated during streaming, while the auto-framing mode keeps the gamer at the center of the action even when they move.
9. Sony PlayStation Classic
Approx. $79.99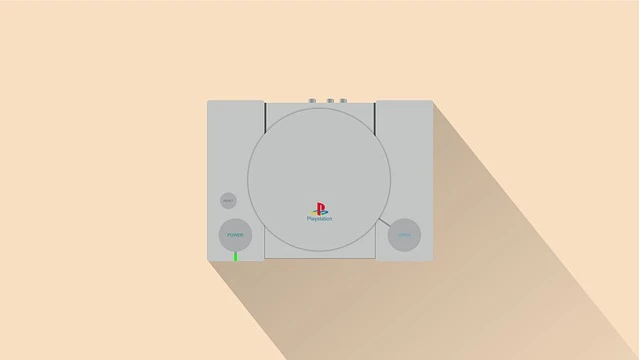 No guide to gifts for gamers would be complete without a retro games console. The Sony PlayStation Classic takes players back to 1994, the year the original PlayStation console was released in Japan.
The console is a miniature version of the original and comes preloaded with 20 classic PlayStation games. It also features a built-in virtual memory card, which allows gamers to save their progress and return at a later date.
10. Xbox Gamer Fleece Robe
Approx. $34.99
What about gifts for gamers who have everything? Well, this officially branded Xbox gamer fleece robe with a hood is perfect for keeping gamers warm when playing on cold winter nights.
It will make the toughest gaming session a comfortable experience thanks to the soft plush fleece made from 100% polyester and is a must for all committed Xbox players. One size fits most, so you can safely buy this robe and it should hopefully fit.
Something for Everyone
We hope this guide will provide you with some ideas and inspiration for the best gifts for gamers. Our selection of gift ideas means there will be something for everyone, whether you want to treat the gamer in your life to a small gift or present them with a lavish gift on their birthday or anniversary.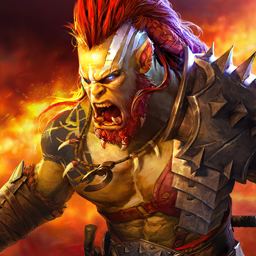 RAID: Shadow Legends
Collect 700+ Champions & Fight For Glory