I migliori 10 regali per gamers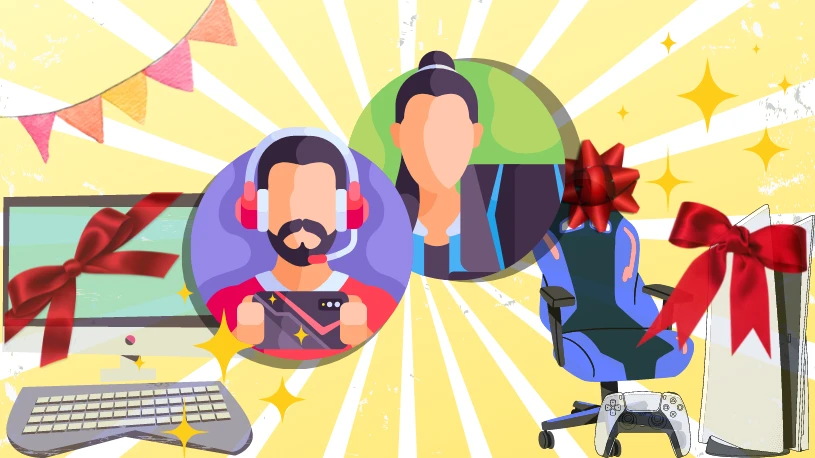 Hai presente quella persona tra i tuoi amici o familiari a cui non sai mai cosa regalare a parte il classico gioco? Grazie alla nostra lista dei migliori dieci regali per gamers, i compleanni non saranno più un problema!

Abbiamo selezionato prodotti molto diversi tra loro e che si adattino a tutte le tasche, con l'obiettivo di ispirare chiunque sia alla ricerca dei regali di Natale per un gamer che ha già tutto o di qualcosa in grado di sorprendere persino gli YouTubers gamers più esigenti.
1. Le mini console retrò di My Arcade
A partire da 30 euro
I giochi retro stanno vivendo un periodo a dir poco magico e non potevamo non includerli nella nostra lista dei migliori regali per gamers.
Sono infatti moltissimi gli appassionati che hanno riscoperto i grandi successi degli anni '70 e '80 e che adoreranno il progetto di My Arcade, che include ben 200 titoli che hanno fatto la storia del gaming.
Questa console in miniatura dispone di uno schermo da 2,5 pollici ed è alta appena 15 cm, la misura perfetta per trovare posto in qualunque stanza da gaming.
Nonostante le dimensioni ridotte, offre la possibilità di svagarsi nei momenti di relax o tra una lunga sessione di gioco e l'altra, tanto da essersi convertita in uno dei più gettonati regali di Natale per un gamer.
2. Occhiali da gioco Torpedo-X, Razer Edition
A partire da 70 euro
Gli occhiali sono un accessorio che viene spesso trascurato nel mondo del gioco ma che dovrebbe occupare un posto fisso tra i regali per gamers. Questo modello in edizione limitata di Gunnar è perfetto per chi ama trascorrere ore davanti ai giochi per PC.
Sono stati progettati per ridurre l'affaticamento della vista, prevenire la secchezza oculare e, grazie al fattore di protezione dalla luce blu, per migliorare la qualità del sonno dei giocatori.
E se tutto ciò non fosse ancora abbastanza, il prodotto migliora la visione, l'attenzione e la resistenza durante le sessioni di gioco.
3. Razer Kishi: comandi di gioco universali per iPhone
A partire da 60 euro
Se sei alla ricerca di regali per gamers pensati per una persona che sa tutto sui telefoni da gaming, abbiamo ciò che fa per te: questo dispositivo converte un iPhone in una console portatile con la quale potrai divertirti con i giochi casual durante lunghi viaggi o sui mezzi pubblici in città.
Presenta un design ergonomico per giocare comodamente e la connessione tramite la porta di caricamento dello smartphone consente di ridurre al minimo la velocità di risposta del gioco.
Abbiamo deciso di aggiungerlo alla nostra lista di regali per il gaming per l'originalità dell'idea, anche se non sempre ha ricevuto delle recensioni positive da parte degli utenti, per cui ti invitiamo a consultarle per scoprire se sia adatto o meno alle tue esigenze.
4. Visore per la realtà virtuale Meta Quest 2 128GB All-in-One
A partire da 400 euro
Il futuro è sempre più tecnologico e non potevamo non consigliare questo incredibile visore per la realtà virtuale tra i migliori regali per gamers. Si tratta di un dispositivo che consente di accedere al Metaverso per combattere su un campo di battaglia, vivere un'avventura emozionante o diventare campioni sportivi.
Offre un'esperienza realistica e coinvolgente, ideale per sfuggire ai momenti di noia (cosa che lo inserisce a pieno titolo tra i più utili regali di Natale per un gamer).
5. Poltrona di gioco pieghevole X-Rocker 2.1 Sound V Rocker
A partire da 120 euro
Se sei alla ricerca di regali per il gaming degni del migliore degli amici, la poltrona di gioco X-Rocker riuscirà a sorprendere persino chi è abituato a streammare su Twitch.
Non stiamo parlando della classica sedia imbottita dal design ricercato, dal momento che integra ben quattro altoparlanti e un subwoofer in grado di creare un'atmosfera di gioco coinvolgente.
La poltrona ha una linea ergonomica perfetta per le sessioni prolungate e il sistema di vibrazione si sincronizza con i bassi dell'audio per creare un effetto unico, soprattutto quando si utilizzano i giochi MMORPG.
È inoltre dotata di connessione wifi e può essere piegata per riporla in spazi ristretti (oltre che per impacchettarla prima di piazzarla sotto l'albero tra i regali per gamers).
6. Tastiera meccanica K70 RGB RAPIDFIRE
A partire da 140 euro
Tra i regali per gamers non possono mancare i controller per PC, soprattutto se dotati di una tecnologia in grado di migliorare le prestazioni di gioco, come nel caso della tastiera Rapidfire con sistema anti-ghosting.
La cornice di alluminio offre una durata maggiore e consente di rimanere in gioco anche durante le fasi più frenetiche, mentre la moderna gestione delle luci contribuisce a creare un'atmosfera senza precedenti.
Tutte queste caratteristiche, unite alla migliore leggibilità dei tasti, la rendono a pieno titolo uno dei regali per gamers più gettonati.
7. Blood, Sweat, and Pixels: Le storie trionfanti e turbolente dietro come sono fatti i videogiochi
A partire da 14 euro
I'm a bit biased on this one but if you're looking for a good holiday present for your video-game-curious friends, try Blood, Sweat, and Pixels, a book about why games are so damn hard to make https://t.co/MsNahnOtK7

— Jason Schreier (@jasonschreier) 11 dicembre 2020
Quest'opera di Jason Schreier ci porterà dietro le quinte di un settore in continua evoluzione, svelandoci il duro lavoro che si nasconde dietro la produzione dei nostri giochi preferiti.
Il libro è disponibile in diverse lingue ed è il dono ideale per chi sogna di iniziare una carriera nell'industria del gioco e per i gamer in cerca di qualcosa da leggere tra una sessione e l'altra.
8. Camera Logitech Streamcam
A partire da 79 euro
Le camere progettate per le sessioni di streaming rientrano a pieno titolo tra i regali per gamers che aspirano a diventare star di Twitch o YouTube.
Questa webcam ha una risoluzione full HD da 1080p per immagini dalla qualità eccezionale. I sistemi di messa a fuoco e inquadratura automatica garantiscono video nitidi e centrati anche quando i giocatori si muovono durante le partite particolarmente coinvolgenti.
9. PlayStation Classic di Sony
A partire da 120 euro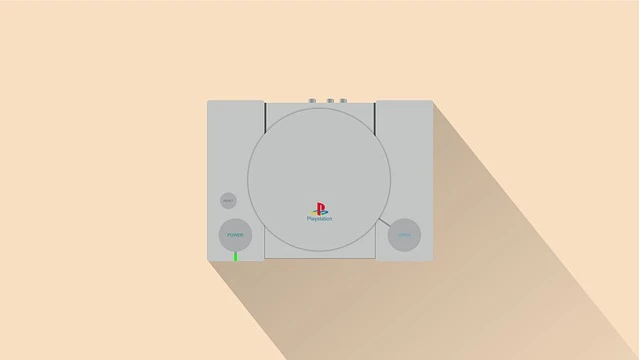 Nessuna lista di regali per gamers sarebbe completa senza un mito delle console retrò e la PlayStation Classic è indubbiamente la regina di questa categoria. Il nuovo dispositivo di Sony trasporterà i giocatori fino al lontano 1994, ovvero l'anno in cui la sua versione originale venne lanciata in Giappone.
La nuova edizione ne riproduce il design in formato mini e include 20 classici dei giochi oltre a una memory card virtuale che consente di salvare i progressi.
10. Vestaglia da gamer Xbox
A partire da 25 euro
Se i tuoi amici hanno davvero tutto e non sai più dove cercare per trovare regali per gamers originali, l'idea giusta potrebbe essere un classico dei doni natalizi: una vestaglia! Xbox ne ha lanciato sul mercato una ufficiale, perfetta per scaldare i giocatori anche nelle notti di gioco più fredde.
Il soffice tessuto di poliestere renderà comode persino le partite più competitive, mentre la scelta della taglia non dovrebbe costituire un problema, dal momento che si adatta a molte corporature diverse.
È il dono perfetto per i fan della Xbox e per chi ama gli oggetti da collezione.
La soluzione giusta per tutti
Speriamo che la nostra lista ti abbia ispirato nella scelta dei migliori regali per gamer. Abbiamo cercato di inserire prodotti molto diversi tra loro, offrendoti idee adatte ai piccoli doni inaspettati e ai grandi regali con cui sorprendere gli amici speciali.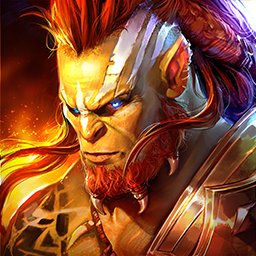 RAID: Shadow Legends
Raccogli 700+ Campioni & Battiti Per La Gloria