Les 10 meilleurs idées de cadeau pour gamer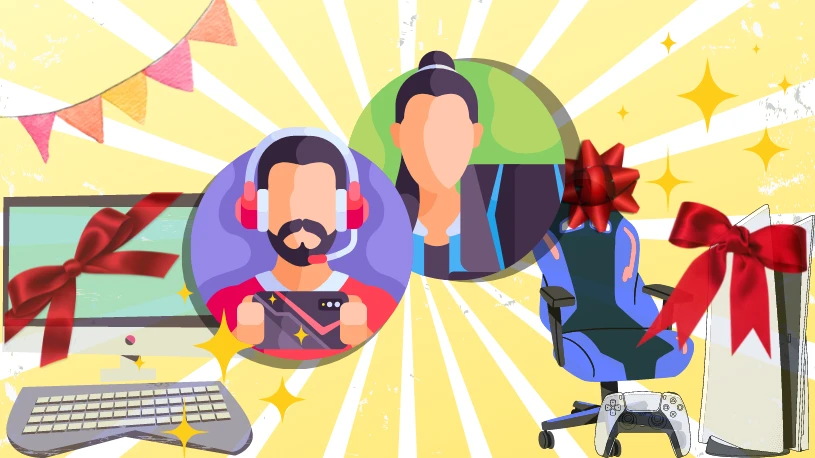 C'est parfois difficile de trouver le bon cadeau gamer pour un ami ou un membre de la famille. Voilà pourquoi nous te présentons notre top dix des meilleures idées de cadeaux pour gamer !

Nous avons choisi des cadeaux gamer pour tous les budgets, donc tu trouveras ici de l'inspiration pour toutes les occasions, que tu cherches un cadeau d'anniversaire qui rivalise avec la meilleure tablette pour jouer ou un cadeau de Noël pour un gamer qui a déjà tout ce qui lui faut.
1. My Arcade Retro Machine Playable Mini Arcade : une idée de cadeau gamer pour les nostalgiques
Env. 39,99 €
À la recherche d'un cadeau de Noël pour gamer ? Nous sommes en train de connaître un regain de popularité du retrogaming et ce cadeau gamers ramènera ton joueur à l'époque des jeux d'arcade des années 1970 et 1980.
Cette plateforme comprend 200 jeux de style rétro intégrés allant des jeux de sports au racing, en passant par les puzzles et les jeux de stratégie.
La mini-borne d'arcade ne fait que 14,60 cm de hauteur et son écran fait 2,5 pouces, donc ce cadeau gaming trouvera sans problème sa place sur le bureau d'un joueur.
C'est un cadeau gamer qui fait fureur chez les amateurs de jeux sur PC et sur consoles qui aiment y jouer pendant leurs pauses entre plusieurs parties de longue haleine. En plus, ça leur rappelle le bon vieux temps.
2. Lunettes de gaming Torpedo-X, Édition Razer
À partir de 79,99 €
Tous les fans de gaming et notamment des jeux sur PC adoreront ces lunettes de jeu Gunnar en édition limitée, qui sont parfaites pour les longues parties.
Ces lunettes sont un cadeau pour gamers idéal, parce qu'elles soulagent leurs yeux et contribuent à réduire le phénomène de dessèchement oculaire grâce à leur facteur de protection contre la lumière bleue. Elles aident aussi le gamer à mieux dormir.
En plus, ces lunettes améliorent la vue, la concentration et l'endurance visuelle, donc elles permettent au joueur d'être plus performant.
3. Razer Kishi - Manette de jeu universelle pour iPhone
Env. 89,99 €
Ton gamer a déjà une pléthore de manettes PC ? Cette manette de jeu universelle pour iPhone est un des cadeaux pour gamers les plus uniques qu'on puisse offrir.
Elle transforme un iPhone en manette, et elle est parfaite pour jouer à des jeux casual pendant des déplacements. Faire la navette ou parcourir de longues distances n'aura jamais été aussi divertissant.
Son design ergonomique en fait le compagnon parfait de toutes les parties longues, et la connexion entre la manette et la station de charge permet un gameplay à très basse latence.
Note cependant que tous les avis ne sont pas positifs sur ce cadeau gamer, donc lis bien les avis de tous les acheteurs pour vérifier que cette manette répond bien à tes attentes.
4. Casque de réalité virtuelle All-in-One Meta Quest 2 128 Go
Env. 349 €
Le virtuel, c'est l'avenir. Ce casque de VR très cool est un excellent cadeau pour gamers. Il donne à son utilisateur un accès au Metaverse, que ce soit pour explorer le vaste univers des jeux de combat, participer à des MMORPG ou devenir un champion du monde de sport.
Cette expérience de jeu inimitable fera plaisir aux gamers dans ta vie parce qu'elle leur donnera accès au monde de la réalité virtuelle.
5. Fauteuil de gaming pliable X Rocker 2.1 Sound V Rocker
Env. 119,99 €
Si tu es à la recherche de cadeaux pour gamers vraiment cool, le fauteuil X-Rocker vaut le coup d'œil. Le son stéréo est produit par quatre haut-parleurs et un subwoofer installés dans le fauteuil lui-même pour créer une expérience de jeu immersive dans la chambre gaming.
Le fauteuil est ergonomique, donc il est parfait pour les parties longues, et ses moteurs à vibrations se synchroniseront avec les basses de l'audio pour créer des effets intéressants pendant le jeu.
Le fauteuil est aussi doté d'une fonction de connectivité et il peut se replier sur lui-même pour un rangement plus facile.
6. Clavier de gaming mécanique K70 RGB RAPIDFIRE
Env. 179,99 €
Les adeptes de jeux vidéo de ta vie vont te remercier pour ce cadeau gaming, parce que ce clavier Rapidfire avec technologie 100 % anti-ghosting va aider leur performance.
La durabilité du clavier à châssis en aluminium les aidera à garder la tête froide, même quand l'excitation est à son comble.
Les contrôles d'éclairage avancés créent un look cool et les touches aux lettres larges t'aideront à remporter plus de victoires que jamais auparavant, donc c'est une très bonne idée de cadeau gaming pour les jeux casual ou hardcore.
7. Du sang, des larmes et des pixels. De l'échec au chef d'œuvre : Les incroyables miraculés du jeu vidéo
Env. 9,99 €
I'm a bit biased on this one but if you're looking for a good holiday present for your video-game-curious friends, try Blood, Sweat, and Pixels, a book about why games are so damn hard to make https://t.co/MsNahnOtK7

— Jason Schreier (@jasonschreier) 11 décembre 2020
Ce livre de Jason Schreier nous emmène dans les coulisses pour nous expliquer les efforts titanesques nécessaires à produire des jeux vidéo modernes.
Ce cadeau pour gamers donnera plein d'inspiration à celles et ceux qui veulent se plonger dans l'industrie du jeu vidéo et du game design tout en leur donnant l'occasion de prendre une pause pour lire un peu.
8. Caméra streaming Logitech : un cadeau gamer pour les fans de Twitch
Env. 169,99 €
Est-ce que ton joueur préféré aspire à streamer sur Twitch ? Si oui, les caméras de streaming sont un cadeau gamer de choix.
Cette webcam offre une résolution 1080 full HD pour le streaming en live ainsi qu'une qualité impressionnante.
La fonction auto-focus garantit que la caméra reste focalisée sur le gamer même s'il commence à s'agiter pendant le streaming, et le mode auto-framing garde le joueur au centre de l'action à tout moment.
9. Sony PlayStation Classic
Env. 119,99 €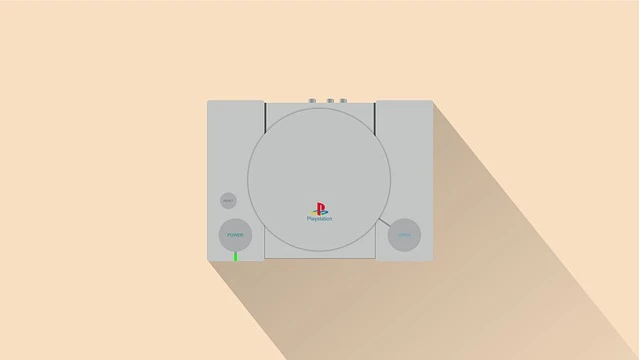 Aucun guide des cadeaux pour gamers ne serait complet sans une console de jeux rétro. La Sony PlayStation Classic ramène les joueurs en 1994, l'année de la sortie de la console PlayStation originale au Japon.
Cette console est une version miniature de l'original et est fournie avec 20 jeux PlayStation classiques. Elle est équipée d'une carte mémoire virtuelle intégrée qui permet aux joueurs de sauvegarder leurs progrès et de reprendre leur partie plus tard.
10. Peignoir polaire Xbox Gamer : une idée de cadeau gaming toute douce
Env. 34,99 €
Que faire quand ton gamer a tout ce qui lui faut ? Ce peignoir pour gamer en polaire estampillé Xbox et doté d'une capuche est parfait pour se tenir au chaud lors des nuits d'hiver passées à jouer.
C'est le cadeau de Noël parfait pour un gamer, qu'il joue sur PC ou sur son téléphone gamer.
La plus pénible des parties se transformera en expérience confortable grâce au polaire doux 100 % en polyester, et c'est un must absolu pour tous les joueurs Xbox convaincus.
Une même taille conviendra à beaucoup de gabarits, donc tu peux l'acheter l'esprit tranquille : il est très probable qu'il convienne à ton gamer.
Il y en a pour tout le monde
Nous espérons que ce guide t'aura donné quelques idées de cadeaux gaming intéressantes. Notre sélection de cadeaux pour gamers convient à tous les goûts, que tu veuilles offrir une petite surprise ou un cadeau somptueux pour ceux qui veulent émuler des gamers YouTubers professionnels. Ça te donne des idées ?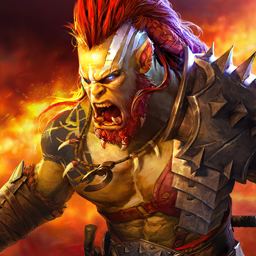 RAID: Shadow Legends
Récupère + de 700 Champions et décroche la gloire