Los 10 mejores regalos para gamers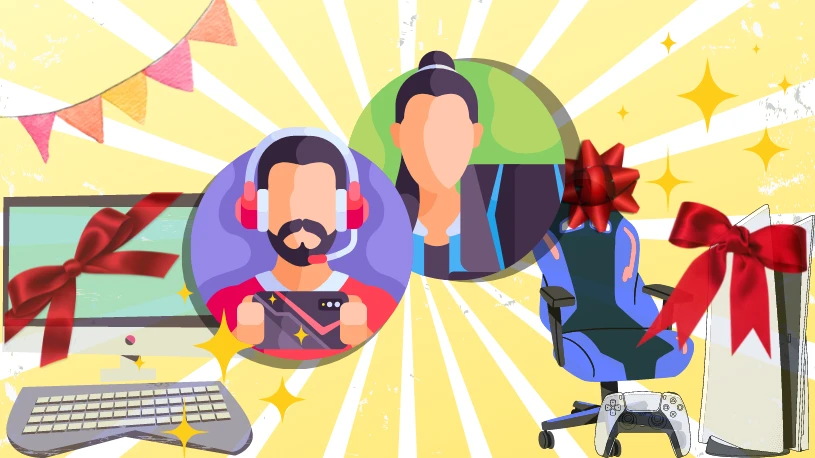 A menudo resulta difícil elegir regalos gaming adecuados para amigos y familiares, y más aún si son gamers... ¡Por eso te presentamos nuestras diez mejores sugerencias de regalos para gamers!

Hemos incluido regalos para gamers baratos y que se adaptan a todos los presupuestos, de modo que, tanto si buscas regalos de cumpleaños para gamers como regalos gaming que lo tienen todo, podrás encontrar inspiración para cada ocasión.
1. Miniconsola My Arcade Retro Machine jugable
Aproximadamente 39,99 dólares
Estamos viviendo un boom de los juegos retro y este regalo llevará a los gamers a los salones recreativos de los años 70 y 80. Incluye 200 juegos integrados de estilo retro y distintos géneros de juego como los de deportes, carreras, rompecabezas y estrategia.
El minisalón recreativo tiene solo 5,75 pulgadas de altura y una pantalla de 2,5 pulgadas, por lo que puede colocarse cómodamente en el escritorio de toda habitación gamer.
Es uno de los regalos para gamers más populares para quienes disfrutan de los juegos para PC y de consola, ya que da un respiro en las largas sesiones de juego y devuelve a los gamers a aquellos días más sencillos en los que se jugaba a videojuegos con un mando para PC.
2. Gafas gaming Torpedo-X, edición Razer
Aproximadamente 79,99 dólares
Todos los fanáticos de los juegos apreciarán mucho estas gafas gaming Gunnar de edición limitada, que son perfectas para las largas sesiones de juego.
Estas gafas son uno de los regalos gaming más interesante para los gamers, ya que no solo reducen la tensión ocular y ayudan a prevenir la sequedad de los ojos, sino que, gracias al factor de protección contra la luz azul, también pueden ayudar al usuario a dormir mejor.
Y por si todo esto no fuera suficiente, las gafas mejoran la visión, el enfoque y la resistencia visual, por lo que harán que los gamers rindan más cuando jueguen.
3. Razer Kishi: mando gaming universal para iPhone
Aproximadamente 54,99 dólares
Este mando gaming universal para iPhone es uno de los regalos para gamers más exclusivos. Y aunque no convertirá tu iPhone en la mejor tablet para jugar, este dispositivo lo transforma en un mando gaming y es perfecto para jugar a juegos casuales cuando se está fuera de casa, convirtiendo los desplazamientos o los viajes largos en una experiencia de móviles gaming muy divertida.
Su diseño ergonómico también es perfecto para largas sesiones, mientras que el juego de latencia ultrabaja se consigue gracias a la conexión del mando al puerto de carga.
Sin embargo, algunos de los que lo han usado manifiestan en sus reseñas su insatisfacción con el producto final, así que asegúrate de leer los comentarios de la gente para ver si se adapta a tus necesidades.
4. Auriculares VR "todo en uno" Meta Quest 2 de 128 GB
Aproximadamente 348,00 dólares
El futuro es virtual, y estos geniales auriculares de realidad virtual (VR) están entre los mejores regalos para gamers. Los auriculares permiten al usuario acceder al Metaverso, ya sea explorando los vastos mundos de los juegos de batalla, participando en aventuras de acción o convirtiéndose en un campeón deportivo de fama mundial.
Esta experiencia de juego inmersiva única en su género será muy apreciada, ya que es la clave para entrar en el mundo virtual del gaming y una buena idea dentro de los regalos gamer para navidad.
5. Silla plegable para videojuegos X Rocker 2.1 Sound V Rocker
Aproximadamente 99,99 dólares
Si estás buscando regalos para gamers realmente atractivos, sin duda deberías considerar la silla para videojuegos X-Rocker. El sonido estéreo lo proporcionan cuatro altavoces y un subwoofer situados en el propio asiento, lo que crea una experiencia de juego inmersiva.
La silla tiene un diseño ergonómico, por lo que es perfecta para largas sesiones gaming y los motores de vibración se sincronizan con los bajos del audio para ofrecer un efecto de juego extra especial cuando se juega, especialmente a juegos como los MMORPG.
La silla también cuenta con conectividad inalámbrica y se pliega para guardarla fácilmente.
6. Teclado mecánico para gaming K70 RGB RAPIDFIRE
Aproximadamente 169,99 dólares
En cuanto a regalos gaming de ordenador, seguro que te agradecerán este teclado para gaming Rapidfire, ya que la tecnología 100 % antighosting ayudará a su rendimiento.
La durabilidad del teclado con marco de aluminio también permitirá a los gamers mantenerse en el juego por muy frenético que este sea. El avanzado control de la iluminación crea una apariencia genial y las teclas de gran tamaño hacen que sea uno de los regalos para gamers que hagan ganar más batallas que nunca.
7. Sangre, sudor y píxeles: las exitosas y turbulentas historias detrás del desarrollo de videojuegos
Aproximadamente 9,99 dólares
I'm a bit biased on this one but if you're looking for a good holiday present for your video-game-curious friends, try Blood, Sweat, and Pixels, a book about why games are so damn hard to make https://t.co/MsNahnOtK7

— Jason Schreier (@jasonschreier) 11 de diciembre de 2020
Este libro escrito por Jason Schreier nos lleva entre bastidores para demostrar el gran esfuerzo que implica el desarrollo de los videojuegos modernos.
Es uno de los mejores regalos para gamers baratos, ya que servirá de inspiración a quienes estén interesados en participar en el proceso real de los juegos y en la industria del diseño de los mismos, además de permitirles un breve descanso del gaming para leer un poco.
8. Logitech Streamcam
Aproximadamente 149,99 dólares
¿El gamer de tu vida aspira a ser un streamer que haga streaming en Twitch en directo o a poner en marcha su propio canal como los gamers YouTubers? Si es así, las cámaras de streaming son un buen regalo para gamers.
La cámara web cuenta con una resolución Full HD de 1080p para la transmisión en directo y ofrece una calidad impresionante.
El enfoque automático garantiza que los gamers permanezcan enfocados incluso cuando se animan durante la transmisión, mientras que el modo de encuadre automático mantiene al gamer en el centro de la acción incluso cuando se mueve.
9. Sony PlayStation Classic
Aproximadamente 79,99 dólares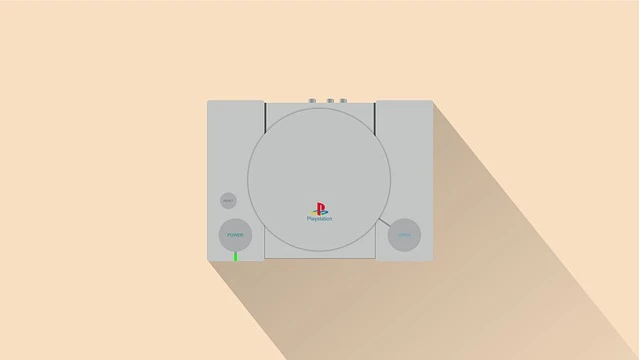 Ninguna guía de regalos para gamers estaría completa sin una consola de juegos retro. La Sony PlayStation Classic lleva a los gamers a 1994, el año en que se lanzó la consola PlayStation original en Japón.
Esta consola es una versión en miniatura de la original y viene precargada con 20 juegos clásicos de PlayStation. También cuenta con una tarjeta de memoria virtual incorporada, que permite a los gamers guardar sus progresos y volver a jugar en otro momento.
10. Bata de forro polar para gamers de Xbox
Aproximadamente 34,99 dólares
¿Qué hay de los regalos para gamers que lo tienen todo? Pues bien, esta bata de forro polar con capucha, de marca oficial de Xbox, es perfecta para mantener a los gamers calientes cuando juegan en las frías noches de invierno.
Hará que la sesión de gaming más dura sea una experiencia cómoda gracias al suave forro polar fabricado en poliéster 100 % y es imprescindible para todos los gamers comprometidos con Xbox.
Es de talla única, así que puedes comprar esta bata con toda seguridad y, con suerte, te quedará bien.
Algo para todos
Esperamos que esta guía te dé algunas ideas e inspiración de mejores regalos gamer para navidad o para cualquier otro momento especial.
Nuestra selección de ideas para regalar significa que habrá algo para todos, tanto si quieres obsequiar al gamer de tu vida con un pequeño regalo como si quieres hacerle un regalo lujoso por su cumpleaños o aniversario.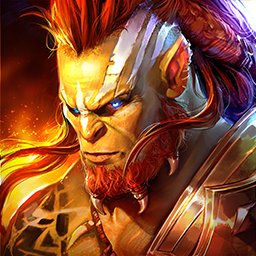 Raid: Shadow Legends
Colecciona 700+ Campeones y lucha por la gloria