Gli youtubers gamers da non perdere: le leggende, i più famosi e gli astri nascenti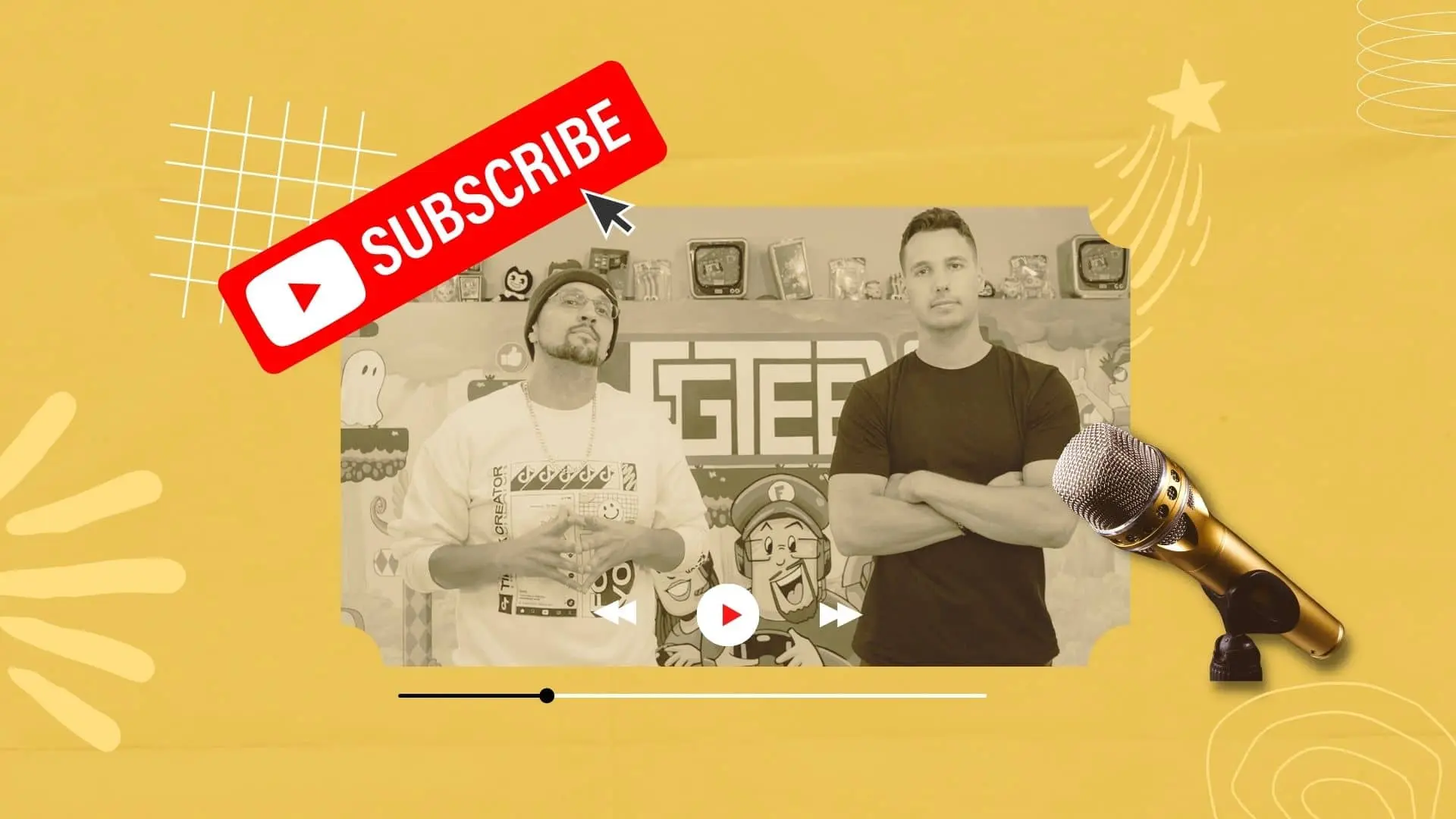 Il gaming è in costante movimento. È difficile che le stelle di oggi siano anche quelle di domani, a meno che non si tratti di talenti irripetibili. Proprio per questo motivo, la lista dei migliori youtubers gamers viene aggiornata regolarmente, anche se alcuni di loro sono in circolazione ormai da dieci anni e sono ben noti a tutti gli appassionati.

Tra la vecchia guardia, però, troviamo anche qualche astro nascente e in questa guida andremo a scoprire i canali YouTube dedicati al gaming che si sono fatti più notare di recente a livello italiano. Esplorando un mondo variegato come quello dello streaming, passiamo in rassegna i nomi e i canali più in voga: se vuoi scoprire quali sono gli youtubers gamers da seguire assolutamente, ecco la nostra selezione!
Gli youtuber gamer famosi a livello internazionale
Guardare al futuro è entusiasmante, ma non si può ignorare il passato né tanto meno il presente. Alcuni youtubers gamers hanno resistito alla prova del tempo e sono sempre degni di una menzione: a livello internazionale, tutti noi conosciamo PewDiePie, JuegaGerman e Fernanfloo, ma tra l'élite del gaming, ci sono degli altri nomi che stanno salendo alla ribalta.
Youtubers gamers italiani e canali da seguire
Non è una sorpresa che il 2020 sia stato un trampolino di lancio per gli youtubers gamers e i loro canali: costretta a casa, la gente è rimasta a lungo incollata allo. Secondo le statistiche, lo scorso anno gli youtubers gamers hanno totalizzato visualizzazioni per oltre 100 miliardi di ore. L'Italia non è stata un'eccezione: a trainare la domanda di contenuti dedicati al gaming su YouTube sono stati cinque youtuber gamer famosi in particolare: andiamo a scoprire chi sono.
Favij
Faviji, vero nome Lorenzo Ostuni, ha 24 anni ed è lo youtuber gamer italiano più famoso. Torinese di nascita e milanese d'adozione, è attivo su YouTube dal 2011, ha aperto il suo canale nel 2012 e ha ben presto raggiunto il milione di iscritti, fino a superare i sei milioni di oggi: "Ho più iscritti che capelli", si legge nella presentazione del suo canale.
I suoi giochi preferiti sono Outlast, Metal Gear, Rainmen, Crash Bandicoot e Rocket League. Ha scritto due libri ed è stato protagonista di due film. Anche se le sue cifre non sono paragonabili a quelle degli youtuber gamer famosi a livello mondiale, sono comunque ragguardevoli per uno youtuber gamer italiano.
Spesso, Favij pubblica anche contenuti che non riguardano esclusivamente i videogiochi, come varie sfide contro altri "colleghi".
St3pNy
Il fiorentino Stefano Lepri, alias St3Pny, ha 27 anni, è il secondo sul podio degli youtubers gamers italiani per numero di visualizzazioni e conta più di quattro milioni di iscritti. In genere pubblica video per un pubblico molto giovane, soprattutto su Minecraft e Fortnite. Tra gli altri suoi giochi preferiti ci sono The Last of Us, Diablo, Clash Royale, Clash of Clans, Minecraft e H1Z1.
Nel 2014, insieme ad Anima (vedi sotto) e ad altri due youtubers gamers, ha fondato quello che poco dopo sarebbe diventato il collettivo Mates. Insieme a loro, ha vinto i Web Show Awards 2015 di MTV nella categoria gruppi e ha pubblicato il libro "Veri amici" nel 2016.
Anima
Sascha Burci, in arte Anima (come un personaggio de gioco di Final Fantasy), ha 26 anni ed è di origini liguri. È famoso soprattutto per la sua bravura a Gears of War. Ex cameriere e bagnino, grazie a YouTube è riuscito a trasformare la sua passione in lavoro.
Con altri youtubers gamers italiani, ha partecipato al reality televisivo Social Face. Insieme a loro, ha scritto il libro "50 challenge epiche, manuale per replicarle con gli amici", titolo che si affianca a quello pubblicato con St3Pny e che ribadisce un concetto: il mondo del social gaming non è fatto solo da "invasati", ma si caratterizza per una spiccata goliardia.
CiccioGamer89
Inconfondibile con la sua voce nasale, il romano Mirko Alessandrini, alias CiccioGamer89, ha qualche anno in più degli youtubers gamers italiani più famosi ed è sempre meno "ciccio": basta confrontare i suoi primi video con gli ultimi. I suoi iscritti su YouTube sono attualmente 3,25 milioni e tra i suoi giochi preferiti ci sono Minecraft e Slenderman.
Nel 2016, dopo l'enorme successo riscosso sui social network, ha pubblicato il libro "Io, me e me stesso". Sul suo canale, oltre alle sessioni di gameplay, pubblica anche altre rubriche, come "In cucina con Ciccio".
Leggendo la sua biografia, uno degli aspetti più interessanti di CiccioGamer89 è sicuramente il suo riscatto sociale, un destino che accomuna tanti altri youtuber gamer famosi (e non). Senza mezzi termini, ha infatti dichiarato: "Ero un ciccione bullizzato e povero che ce l'ha fatta". Si può dargli torto?
MikeShowSha
Federico Betti, ovvero MikeShowSha, ha 31 anni, dunque uno in più del suo concittadino CiccioGamer89. Ad oggi conta quasi tre milioni di iscritti e si è distinto per le sue epiche partite a FIFA, Grand Theft Auto e Mafia.
Con il tempo, MikeShowSha ha ampliato il suo raggio di influenza. Insieme ad altri sette youtubers gamers ha fondato la Illuminati Crew, che è diventata un vero e proprio brand: oltre a vendere scarpe e magliette, è impegnata in tour promozionali ed eventi.
Un personaggio moderno in tutto e per tutto, Federico è imprenditore di se stesso grazie ai social, ma li usa anche per condividere le vicende personali più intime come il suo matrimonio e la sua malattia al cuore.
Gli youtubers gamers e il futuro
La previsione è che il 2022 e gli anni successivi non saranno molto diversi dal 2020 per gli youtubers gamers. Che tu preferisca i contenuti più leggeri o quelli più specifici, troverai sicuramente ciò che fa per te.
Canali di gaming su YouTube: domande frequenti
Chi sono gli youtubers gamers più famosi del mondo?
Gli youtubers gamers più famosi di tutti i tempi sono Felix Arvid Ulf Kjellberg (alias PewDiePie) e Germán Garmendia (JuegaGerman). In totale, i due campioni di gaming contano oltre 150 milioni di iscritti su YouTube.
Chi è lo youtuber gamer numero uno al mondo?
Il primo youtuber gamer per numero di iscritti è lo svedese PewDiePie, che ha più di 100 milioni di iscritti e ha guadagnato milioni grazie al suo gameplay. Tuttavia, ti consigliamo di dare un'occhiata ai profili degli youtubers gamers elencati sopra per scoprire quale sia il tuo preferito.
Chi sono gli youtubers gamers più divertenti?
Ce ne sono molti, ma Daniel Middleton (alias DanTDM) è considerato uno dei più simpatici al mondo. Altri sono H20Delirious e Daniel Hardcastle (OfficialNerdCubed).
Quali sono i migliori youtubers gamers di tutto il mondo?
Tra gli youtubers gamers più seguiti ci sono PewDiePie, FGTeeV, Robin Hood Gamer e JuegaGerman. Insomma, gli streaming dedicati ai giochi sono tantissimi: devi solo trovare i giocatori e i contenuti che ti interessano di più.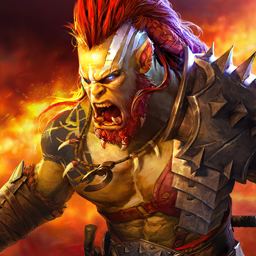 RAID: Shadow Legends
Raccogli 700+ Campioni & Battiti Per La Gloria