Gaming steht niemals still. Die heutigen Stars werden wahrscheinlich nicht jene von morgen sein. Es sei denn, sie haben ein einzigartiges Talent. Genau deshalb gibt es in der Liste der besten YouTube Gamers regelmäßige Veränderungen. Klar, da sind einige Dauerbrenner, die schon rund ein Jahrzehnt dabei waren. Wir wissen alle, um wen es sich handelt.
Unter den YouTube Gamers gibt es jedoch einen stetigen Strom aufstrebender Stars. In diesem Guide blicken wir auf einige der besten YouTube Gaming Kanäle, welche die Plattform aktuell zu bieten hat. Wir haben einmal ganz genau hingeschaut und einige der heißesten Kandidaten aus dem großen Pool herausgefischt. Wenn auch du wissen möchtest, welchen Gaming YouTube Kanal du anschauen solltest, präsentieren wir dir hier unsere starke Playlist!
Wer ist der berühmteste YouTuber auf der ganzen Welt?
In die Zukunft zu schauen ist großartig. Doch du kannst die Vergangenheit sowie natürlich die Gegenwart nicht einfach ignorieren. Es gibt einige YouTube Gamers, die seit Jahren abliefern und immer eine Erwähnung wert sind. Wir kennen alle PewDiePie, JuegaGerman und Fernanfloo. Doch in der YouTube Gaming Community befinden sich einige weitere prominente Namen.
In der Vergangenheit haben wir uns bereits ausführlich mit einigen etablierten Stars auseinandergesetzt - etwa MMG, ESO, Bufarete und viele mehr - wie du in unserem älteren Post nachlesen kannst.
Aufstrebende Talente: YouTube Gamers & ihre Kanäle, die du anschauen solltest & YouTuber Games
Es ist keinerlei Überraschung, dass 2020 für Gaming YouTube und die dazugehörigen Kanäle ein großartiges Jahr war. Solange die Welt auf den Kopf gestellt war, schauten Menschen stundenlang auf ihre Bildschirme. Laut Statistiken erreichten YouTube Gamers mehr als 100 Milliarden Stunden Views im Jahr 2020! Einige aufstrebende Talente der Branche trieben die Nachfrage nach YouTube Gaming Inhalten weiter in die Höhe. Fünf dieser Top YouTube Gamers aus diesem Boom sind:
FGTeeV 📢
Falls du harmlose, lustige und qualitativ hochwertige Gaming Inhalte möchtest, bist du bei FGTeeV gut aufgehoben. Hier spielt nicht ein YouTuber Games, sondern gleich eine ganze Familie an Gaming-Enthusiasten. Einmal ist da Duddy, auch bekannt als Duddz aka FeeGee oder gar D.D.G in der YouTube Gaming Community. Außerdem zu sehen ist FGTEEV Moomy, seine Frau, sowie ihre Söhne Shawn, Chase, Mike und Tochter Lexi - eine echte Familienangelegenheit.
Die Crew kommt auf mehr als 19 Millionen Abonnenten und beeindruckende 20 Milliarden Views, was in der Welt der YouTube Gamers bereits sehr wettbewerbsfähig ist. Ihre Inhalte verbinden Sketch-Comedy mit Gaming - komplett ohne Grenzen. Während andere YouTube Gamers sich nur auf ein einziges Spiel bzw. Genre fokussieren, ist bei FGTeeV alles möglich. Von Xbox- über Android-Games, bis hin zu Wii U- und PlayStation-Produkten ist alles vertreten. Damit handelt es sich zwar nicht um den YouTuber mit den meisten Abonnenten, doch mit Sicherheit um einen der spaßigsten und vielseitigsten Kanäle.
89,997,040
RAID-SPIELER WELTWEIT. MACH MIT!
Flamingo
Flamingo, aka Albert, begann 2017 mit YouTube und hat heute mehr als 9,3 Millionen Abonnenten. Wie du vielleicht erwartet hast, ist Gaming der zentrale Fokus auf diesem Kanäle. Albert liebt dabei alle Arten von Spielen. Seine große Leidenschaft sind jedoch Roblox Games. Besonders klasse an Flamingo ist, dass er sämtliche Aspekte der Roblox-Spiele behandelt.
Von neuen Funktionen wie Voice Command bis zur Strategie und Hintergrundgeschichte des Genres, bietet er einen fantastischen Anfangspunkt für Zuschauer, die sich noch nie mit Roblox beschäftigt haben. Zudem dreht er die Kamera gerne auf sich selbst zurück und beschreibt, wie es ist, einen der besten YouTube Gaming Kanäle online zu besitzen. Das bringt oftmals sehr ehrliche und inspirierende Inhalte.
Robin Hood Gamer
Gaming ist eine universale Sprache und Robin Hood Gamer stellt genau das unter Beweis. Der brasilianische YouTuber hat über 16 Millionen Follower und seine Minecraft-Videos überschreiten wenige Wochen nach dem Upload regelmäßig die Marke von 1 Million Views. Das ist beeindruckend, aber nicht komplett ungewöhnlich - doch Robin Hood Gamer veröffentlicht den Großteil seiner Inhalte auf Portugiesisch. Falls du also nicht die Sprache sprichst, wirst du kaum alles verstehen, wovon er überhaupt spricht.
Erstmal ist es also ein Kompliment für die Breite und Tiefe der YouTube Gaming Community, dass er sich eine solche Fanbase auf Portugiesisch aufbauen kann. Viele Leute vergessen, dass YouTube Gamers und die Industrie im Allgemeinen nicht immer Englisch sprechen. Darüber hinaus beweist es ebenfalls, dass Leute einschalten werden, auch wenn sie nicht verstehen, worüber eigentlich gesprochen wird. Robin Hood Gamer ist beim online Spielen überaus animiert, sodass es umso fesselnder wird, ihm zuzusehen. Kombiniert mit der großartigen Minecraft-Action ist es am Ende völlig gleich, ob du Portugiesisch sprichst oder nicht.
ItsFunnneh
ItsFunnneh ist ein weiterer Kanal, der Roblox YouTuber Games in den Mittelpunkt stellt. Wie bereits FGTeeV bringt sie gerne ihre Familie ins Spiel. Ein ganzer Haufen vielseitiger Inhalte werden individuell sowie mit Familienmitgliedern (auch The Krew genannt) produziert. Neben Roblox spielt diese kanadische Streamerin auch gerne Minecraft.
Eine Besonderheit an diesem Kanal ist der interaktive, fanbasierte Inhalt, zu dem sich darüber hinaus spaßige Dinge wie Quizzes gesellen (natürlich über die Spiele).
Diese Kombination aus unbeschwerter Unterhaltung und ernsthaftem Gaming brachte ItsFunnneh in die Herzen der YouTuber Gaming Community. Unter dem Strich erreichen sie und ihre Krew fast 8 Millionen Abonnenten. Wer bei YouTube meiste Abonnenten sucht, wird also nicht bei ihr landen, was ihrem Erfolg jedoch gar nichts anhaben kann. Sie veröffentlichte jüngst sogar ihr eigenes Mobile-Game: Eat with Krew!
LazarBeam
Von Down Under an die Spitze der Gaming YouTube Welt: LazarBeam aus Australien ist einer der besten der gesamten Industrie. Er spielt gerne eine Vielzahl an YouTuber Games wie GTA, Fortnite und Minecraft. Sein respektloser Stil zeigt seinen australischen Humor. Dennoch sollte man die Gaming-Fähigkeiten dieses YouTube Gamers nicht unterschätzen. Schließlich gehörte er nicht durch Glück zu den Gaming YouTube Stars, sondern hat ebenfalls die Skills dahinterstehen.
In seinen Live-Replays und Strategie-Analysen kann sich jeder selbst davon überzeugen, warum LazarBeam eines Tages die Marke von meiste Abonnenten bei Youtube jagt. Doch selbst dort endet das Talent des YouTubers nicht. Schließlich kreiert er darüber hinaus Memes und lustige Sketche. Unter dem Strich liebt er es einfach, Spaß zu haben und seinen Kanal so interessant wie möglich zu machen. Diese Erfolgsformel brachte ihm bislang über 18,9 Millionen Abonnenten ein.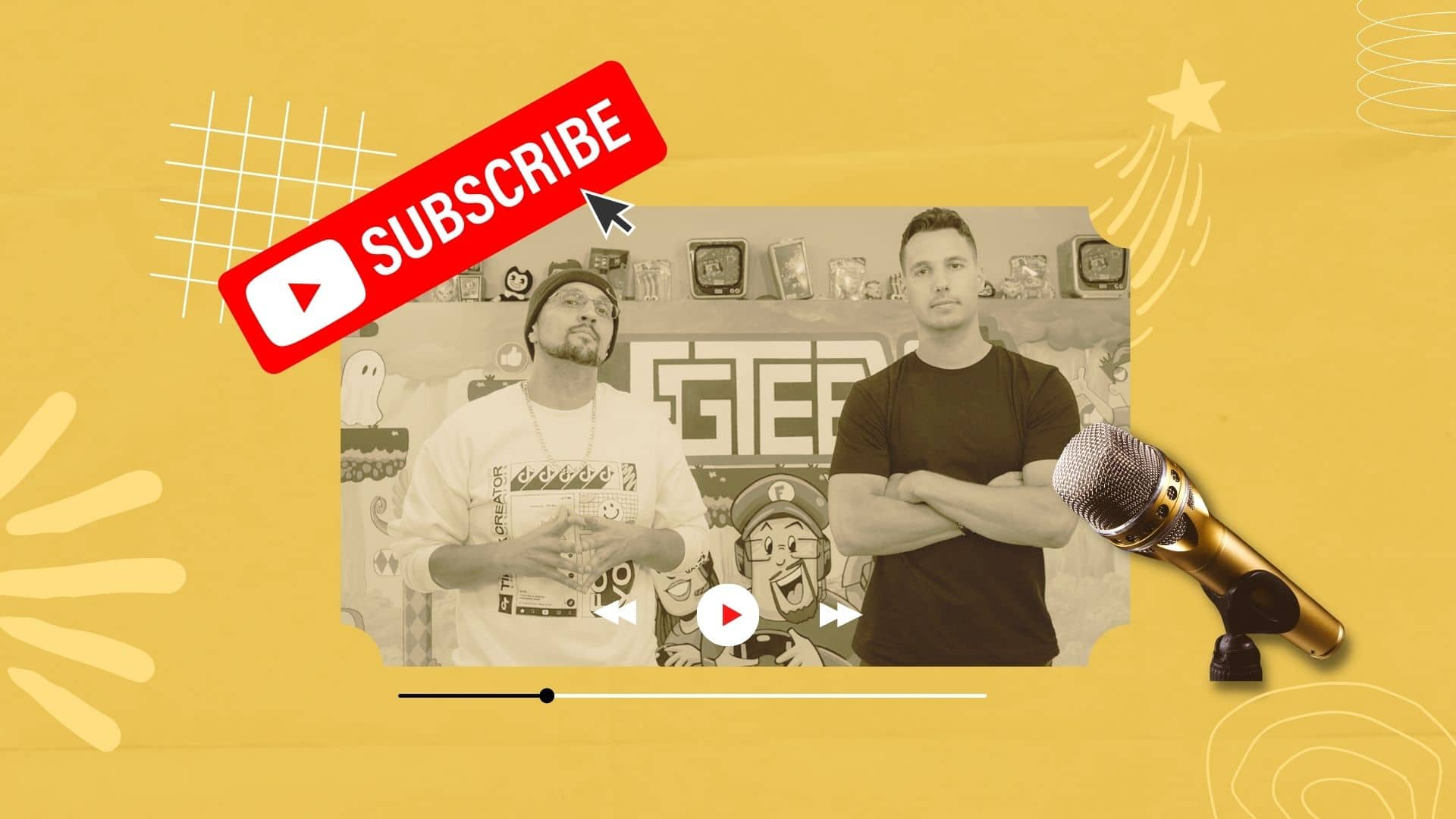 Gamers, YouTube & ein Blick in die Zukunft
Wir erwarten, dass 2022 und die nachfolgenden Jahre keine Ausnahme werden, wenn es um spannende YouTuber geht. Ob du vielseitige Streamer oder auf ein bestimmtes Spiel fokussierte Nutzer magst, gibt es stets ausreichend Auswahl, um deinen YouTube Gamers Durst zu stillen. Ob der beste YouTuber der Welt oder ein kleinerer - es lohnt sich auf jeden Fall, einzuschalten!
Welcher YouTuber hat die meisten Abonnenten: die YouTuber mit den meisten Abonnenten
Die Frage, welcher YouTuber hat die meisten Abonnenten, kann ganz einfach beantwortet werden, denn der Titel des YouTube Gamers mit den meisten Abonnenten gehört noch immer PewDiePie. Wer auf YouTube meiste Abonnenten sucht, findet Felix Kjellberg. Der schwedische Star der Plattform verweist auf mehr als 110 Millionen Abonnenten und verdiente über seine Gaming-Inhalte viele Millionen. Der YouTuber mit den meisten Abonnenten hinter PewDiePie ist der Chilene Germán Garmendia auf seinem Kanal JuegaGerman (knapp 45 Millionen Abonnenten).
Wer ist der beste YouTuber der Welt?
Diese Frage hängt stets davon ab, welche Faktoren dir wichtig sind. Meiste Abonnenten auf YouTube ist nur ein Argument, das Streamer für sich geltend machten. Dazu kommen jedoch viel wichtigere Dinge wie Unterhaltsamkeit, die genutzten YouTuber Games oder Freundlichkeit der Community und vieles mehr.
Wer sind die lustigsten YouTube Gamers?
Die lustigsten YouTube Gamers sind nur schwer zu ermitteln, ist die Auswahl doch riesengroß. Einige Beispiele sind jedoch Daniel Middleton (aka DanTDM) oder H20Delirious und Daniel Hardcastle (aka OfficialNerdCubed).