Game of the Year Greats: In Search of Gaming's Hits from Recent Years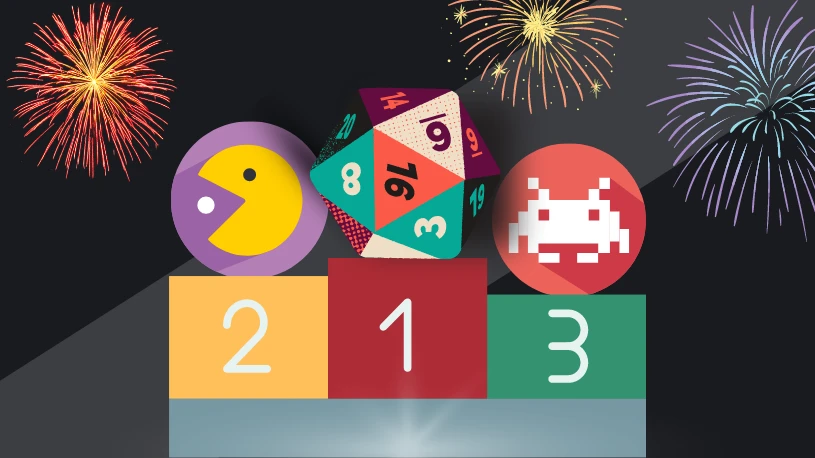 What is the game of the year? Can anyone definitively say?
Check out our chosen game of the year and find out which titles are in the running - and, who knows, you might just agree with us!

"The game of the year" is a subjective accolade. That's a fairly uncontentious statement to make because, at times, every award winner stirs up some controversy. We're going to add fuel to the proverbial fire in this article, but not for the sake of being divisive.
We've picked out the top-rated games because we want you to know what the critics have lavished praise on (not because we want to start an argument, obviously).
However, we also know that by proclaiming something as "game of the year," we're encouraging, at best, a healthy debate. This is something to keep in mind as you read through our top picks. You might disagree and have your own picks.
Based on reviews, sales, and the critics, we've named three games of the year.
We also picked out a few games that could be named game of the year for 2022 when the awards start coming in.
Let's dive in!
PC Game of the Year
Sekiro: Shadows Die Twice - 2019
Hades - 2020
It Takes Two – 2021
We've gone with Game Awards' game of the year for 2021 as the PC category's leading light. However, we could have also chosen Resident Evil Village as the #1 PC game of 2021.
Why? As well as ranking among Game Awards' top picks, the latest installment of Capcom's Resident Evil was voted as 2021's best game by the Steam Awards community.
The first-person horror game was best in some players' eyes because it took horror and suspense to a whole new level. However, if you're looking for something a little more palatable and accessible to the masses, It Takes Two is a worthy alternative.
Developed by Hazelight Studios and published by EA, this action-adventure platform sees a couple on the brink of divorce forced flushed into a doll via their daughter's tears.
The aim is to escape and, what makes this game interesting, is the fact it's always two-player. That means you have to work with someone else, which brings a unique communicative depth to the action. As well as being the Game Awards game of the year for 2021, It Takes Two was highly rated by D.I.C.E. Awards.
Console Game of the Year
The Outer Worlds - 2019
Ghost of Tsushima - 2020
Returnal - 2021
As before, Game Awards' top picks have guided our selections in this category. However, we've also taken some inspiration from other organizations. For example, the game of the year for 2021, according to Game Award, was It Takes Two.
We've put that in our PC category, but it could just as easily have been classed as a console game.
The same goes for Ghost of Tsushima and The Outer Worlds. Both games were highly ranked among PC and console gamers. Because we put Game Awards' game of the year winners in the PC category, however, we've chosen an equally impressive alternative to rep the console community.
That being the case, we've gone with the British Academy Games Awards game of the year for 2021: Returnal.
Rated highly by gaming websites, magazines, and players, Returnal is a third-person shooter that follows the journey of an astronaut called Selene Vassos. Once on the planet Atropos, Vassos goes in search of the White Shadow but becomes stuck in a time loop.
It's your job to solve the clues of the present and past in order to unlock the future. This often tough task has drawn some criticism but, thanks to the stunning visuals and strong battle dynamics, Returnal was, for many people, 2021's game of the year.
Mobile Game of the Year
Life Is Strange - 2018
Cooking Diary: Restaurant Game - 2019
Hados 2 - 2020
For the mobile game of the year, we've turned to the International Mobile Gaming Awards. Started in 2004, this organization recognizes mobile gaming excellence in a variety of categories, including storytelling, AR, and innovation.
For the purposes of this overview, we've picked out the three most recent winners from the People's Choice category.
Life is Strange took the title in 2018 because it stayed true to the original PC/Console from Dontnod Entertainment. The third-person style adventure game tells a captivating story of friendship, tragedy, and disaster, as well as engaging tasks.
Cooking Diary: Restaurant Game was the #1 offering in 2019. Time management games like this can often divide opinion but the gameplay in this Mytona creation is genuinely engaging.
Coming up with culinary creations and trying to run a network of thriving restaurants is no mean feat.
The mobile game of the year in 2020 was, perhaps, a surprise given that it didn't come from one of the major software-producing countries. This first-person shooter was developed by Iran's Mehdi Peighaminasab.
As well as its classic styling with a modern twist, Hados 2 has a non-linear structure. That makes the quests complex enough to put Hados 2 in a similar realm to PC FPS hits such as Doom Eternal.
Choosing Your Game of the Year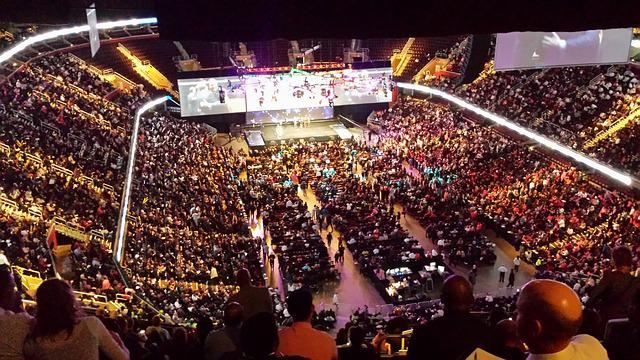 As you can see, defining the number #1 game isn't easy. As well as taking into account different devices and genres, you have to consider different tastes. For example, some people love the horror of Resident Evil Village and made that their game of the year.
Others, who preferred a more playful type of game, opted for It Takes Two.
These differences mean it's impossible to have one definitive game of the year.
Bottom line is - the best you can do is consider a variety of options. That means deciding which types of games you enjoy the most and the devices you want to play them on.
There are obvious differences between playing an F2P game on mobile, enjoying a Flash game on your PC or the thrill of driving games for consoles. The choice is yours, but you need to make it. Once you've done that, you can start to determine what's hot based on your criteria.
Game of the Year 2022 Candidates
We know that choosing a game of the year 2022 comes down to personal preferences. However, taking into account a variety of genres, themes, and formats, here are some candidates to consider for game of the year 2022:
Galactic Civilizations 4
Elden Ring
Forspoken
Lost Ark
Phobies
Any one of these might become the game of the year, but they might not. That's the beauty of trying to choose a hit. There are so many games, variables, and awards bodies that almost every high-quality product has a chance of winning. Which one is your bet?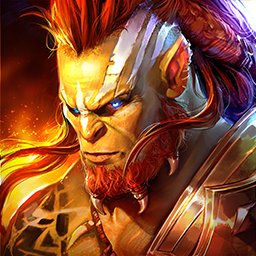 RAID: Shadow Legends
Collect 700+ Champions & Fight For Glory