"El juego del año" es un galardón muy subjetivo. Se trata de una afirmación bastante discutible porque, a veces, los ganadores de los premios a los mejores juegos del año suscitan cierta controversia. En este artículo vamos a echar más leña al fuego, pero no con el afán de dividir.
Hemos seleccionado los juegos mejor valorados porque queremos que sepas qué es lo que la crítica ha alabado (no porque queramos iniciar una discusión, obviamente).
Sin embargo, también sabemos que al proclamar algo como "juego del año", estamos fomentando, en el mejor de los casos, un sano debate. Esto es algo a tener en cuenta cuando leas nuestras principales selecciones. Puede que no estés de acuerdo con ellas y tengas las tuyas propias.
Basándonos en las reseñas, las ventas y las críticas, hemos nombrado tres mejores juegos del año.
También hemos elegido algunos juegos que podrían ser nombrados mejor juego del año de 2022 cuando empiecen a designarse los premios.
¡Vamos a ello!
Juego del año para PC
Sekiro: Shadows Die Twice - 2019
Hades - 2020
It Takes Two – 2021
Nos hemos decantado por el juego del año 2021 de los Game Awards como protagonista de la categoría de juegos para PC. Sin embargo, también podríamos haber elegido Resident Evil Village como el juego de PC número 1 de 2021, ya que además puede ser considerado el juego más famoso del mundo, entre otros elegidos.
¿;Por qué? Además de figurar entre las mejores elecciones de los Game Awards, la última entrega de Resident Evil de Capcom fue votada como el mejor juego de 2021 por la Comunidad Steam.
Este juego de terror en primera persona fue el mejor a ojos de algunos jugadores, ya que llevó los juegos de miedo y el suspense a un nivel completamente nuevo. Sin embargo, si estás buscando algo un poco más apetecible y accesible para las masas, It Takes Two es una digna alternativa.
Desarrollada por Hazelight Studios y publicada por EA, esta plataforma de acción y aventura ve cómo una pareja al borde del divorcio se convierte en un par de muñecos por arte de magia a través de las lágrimas de su hija.
El objetivo es escapar y, lo que hace interesante a este juego, es el hecho de que siempre es para dos jugadores. Eso significa que tienes que trabajar con otra persona, lo que aporta una profundidad comunicativa única a la acción. Además de ser el juego del año de los Game Awards en 2021, It Takes Two ha sido muy bien valorado por los D.I.C.E. Awards.
Juego de consola del año
The Outer Worlds - 2019
Ghost of Tsushima - 2020
Returnal - 2021
Como antes, los principales premios de los Game Awards han guiado nuestras selecciones en esta categoría. Sin embargo, también nos hemos inspirado en otras organizaciones. Por ejemplo, el juego del año 2021, según Game Award, fue It Takes Two.
Lo hemos incluido en la categoría de PC, pero también podría haberse clasificado fácilmente como juego de consola.
Lo mismo ocurre con Ghost of Tsushima y The Outer Worlds. Ambos juegos fueron muy bien valorados por los jugadores de PC y de consola. Sin embargo, como colocamos a los ganadores del juego del año de los Game Awards en la categoría de juegos para PC, hemos elegido una alternativa igual de impresionante para representar a la comunidad gamer de consolas.
Así las cosas, nos hemos decantado por el juego del año 2021 de los British Academy Games Awards: Returnal.
Muy bien valorado por las revistas y los sitios web especializados en gaming, así como por los gamers, Returnal es un juego de disparos en primera persona que sigue el viaje de una astronauta llamada Selene Vassos. Una vez en el planeta Atropos, Vassos va en busca de la Sombra Blanca, pero queda atrapada en un bucle temporal.
Tu trabajo consiste en resolver las pistas del presente y del pasado para desbloquear el futuro. Esta tarea, a menudo difícil, ha suscitado algunas críticas, pero gracias a los impresionantes efectos visuales y a la sólida dinámica de las batallas, Returnal fue, para muchos, el juego del año 2021.
Juego para móviles del año
Life Is Strange - 2018
Cooking Diary: Restaurant Game - 2019
Hados 2 - 2020
Para el juego para móviles del año, hemos recurrido a los International Mobile Gaming Awards. Esta organización, creada en 2004, reconoce la excelencia de los juegos para móviles en diversas categorías, como narración, realidad aumentada e innovación.
Para este resumen, hemos seleccionado a los tres ganadores más recientes en la categoría "People's Choice" (Elección del público).
Life is Strange se llevó el título en 2018 porque se mantuvo fiel al original de PC/consola de Dontnod Entertainment. Este representante de los juegos de aventuras en tercera persona cuenta una cautivadora historia de amistad, tragedia y desastre; además, incorpora atractivas misiones.
Cooking Diary: Restaurant Game fue la oferta número 1 en 2019. Los juegos de gestión del tiempo como este a menudo crean opiniones divididas, pero la jugabilidad de esta creación de Mytona es realmente atractiva.
Idear creaciones culinarias y tratar de dirigir una red de restaurantes prósperos no es tarea fácil.
El juego móvil del año en 2020 fue, quizás, una sorpresa para todo el mundo dado que no procedía de ninguno de los principales países fabricantes de software. Este juego de disparos en primera persona fue desarrollado por el iraní Mehdi Peighaminasab.
Además de su estilo clásico con un toque moderno, Hados 2 tiene una estructura no lineal. Eso hace que las misiones sean lo suficientemente complejas como para situar a Hados 2 en un ámbito similar al de los éxitos de los juegos FPS para PC, como Doom Eternal, considerado además como uno de los mejores juegos de PC de la historia.
Cómo elegir el juego del año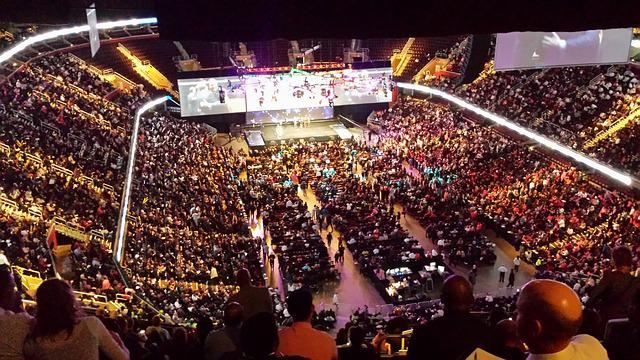 Como puedes ver, definir el juego número uno no es fácil. Además de tener en cuenta los diferentes dispositivos, géneros de videojuegos y plataformas de juegos, hay que considerar los diferentes gustos y que supongan para los gamers diversión, como la que aportan los juegos casuales. Por ejemplo, hay quien adora el terror de Resident Evil Village y lo ha convertido en su juego del año.
Otros, que preferían un tipo de juego más lúdico, optaron por It Takes Two.
Estas diferencias hacen que sea imposible tener un juego definitivo del año.
En resumen, lo mejor que puedes hacer es tener en cuenta una variedad de opciones. Eso significa decidir qué tipos de juegos te gustan más y en qué dispositivos quieres jugar.
Hay diferencias evidentes entre jugar a juegos free to play en el móvil, disfrutar de juegos Flash en el PC o la emoción de los juegos de AR para consolas. La elección es tuya, pero debes tomarla. Una vez que lo hayas hecho, podrás empezar a determinar qué está de moda en función de tus criterios.
Candidatos al Juego del Año 2022
Sabemos que elegir un juego del año 2022 se reduce a preferencias personales. Sin embargo, teniendo en cuenta una variedad de géneros, temas y formatos, aquí hay algunos candidatos a considerar para hacerse con el título de juego del año 2022:
Galactic Civilizations 4
Elden Ring
Forspoken
Lost Ark
Phobies
Cualquiera de ellos podría convertirse en el juego del año, pero puede que no. Eso es lo bueno de intentar elegir un éxito. Hay tantos juegos, variables y organismos de premios que casi todos los productos de alta calidad tienen posibilidades de ganar. ¿;Cuál es tu apuesta?