Los 6 juegos más virales que hemos jugado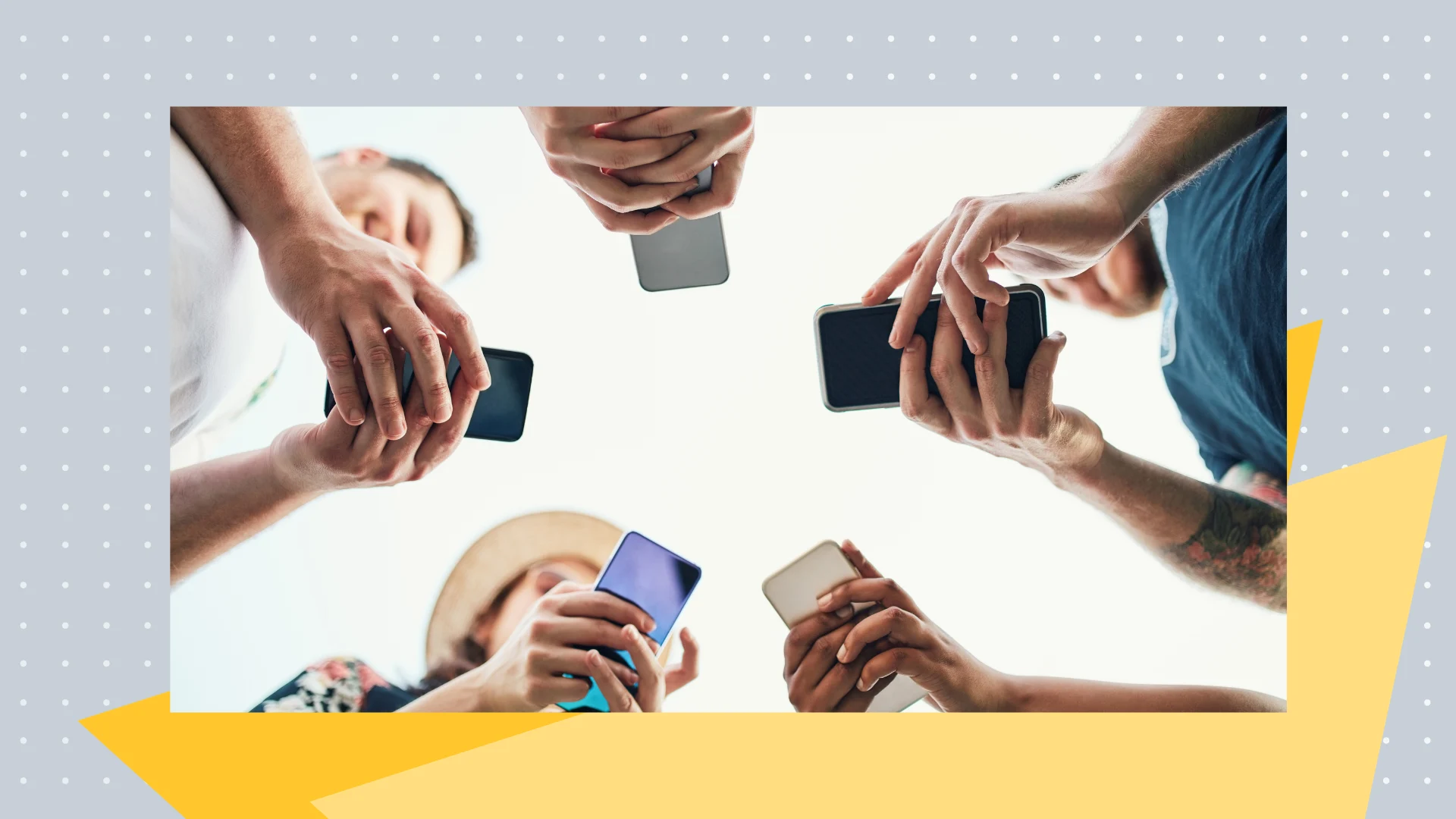 En ocasiones, los juegos más populares son el resultado de un arduo trabajo publicitario que requiere años de organización y millones de dólares. Por otro lado, tenemos los juegos virales.
En ocasiones se trata de «sleeper hits», juegos que van progresando lentamente hasta alcanzar el éxito inesperadamente gracias a las recomendaciones boca a boca de ávidos jugadores.

¿Qué son juegos virales?
Los videojuegos virales son títulos que alcanzan popularidad de manera rápida e inesperada. A menudo, esto ocurre gracias a la cobertura de las redes sociales, que luego capta la atención de los medios masivos.
Puede que no sean los juegos más esperados, pero suele ocurrir que los juegos virales superan los lanzamientos de los juegos AAA de los estudios líderes del mercado.
Tal vez anhelan el éxito, algunos quizás lo esperan, pero ninguno de los juegos virales se atrevió a soñar con alcanzar el nivel de gloria al que con el tiempo llegaron.
Sean juegos de cartas, juegos para iOS Android o de cualquier otro tipo, los juegos virales son ejemplares que exceden las expectativas.
A continuación, te presentamos destacados videojuegos virales que han transformado nuestro concepto del entretenimiento. Gamer o no, es probable que hayas jugado o aunque sea escuchado acerca de estos juegos populares.
Los 6 juegos más virales
1. Pokémon GO (2016)
Los juegos de realidad aumentada no eran una novedad en 2016, pero no contaban con una app que dominara la escena; no hasta que llegó Pokémon GO para convertirse en el primer juego viral de realidad aumentada exclusivo para móviles.
Y es que no solo se trataba de un juego viral divertido, Pokémon GO fomentaba la actividad física.
Pokémon GO es el primero de los juegos para Android e iOS en volverse viral, gracias a la combinación de un atractivo popular y la necesidad de movimiento.
Los jugadores de este ejemplar de los juegos virales tenían que salir a explorar para atrapar a sus criaturas de bolsillo y luego caminar para incubar los huevos y hacerlos evolucionar.
Esto, junto con el elemento social introducido por los gimnasios destinados a las batallas, fueron los ingredientes que hicieron que Pokémon GO le diera vida a una fantasía anhelada desde hace mucho tiempo.
Sin duda uno de los fenómenos más relevantes de la industria de los videojuegos y uno de los mejores juegos virales que vas a ver.
2. Getting Over It With Bennett Foddy (2017)
Getting Over It With Bennett Foddy es uno de esos juegos virales hecho a la medida de la era del 2020. Una idea simple que basó su éxito en el contexto de finales de la década del 2010.
Fue la época del streaming y es precisamente gracias a eso que este juego viral levantó vuelo.
Se trata de un juego de plataformas en el que el jugador asume el papel de un hombre sentado en un caldero.
Con solo un mazo, el objetivo es escalar tan alto en el nivel como sea posible controlándolo torpemente con el mouse o el panel táctil. Verás que es una tarea mucho más difícil de lo que parece.
Lo que hizo que este juego se convirtiera en uno de los juegos más virales de la década es lo mucho que se puede disfrutar en streaming.
Era común ver a los gamers YouTubers ponerse a prueba y tratar de superar a los demás. Con frecuencia, el fracaso acarreaba una descarga de emociones y grandes pérdidas de progreso, elementos que llevaron a Getting Over It With Bennett Foddy a marcar tendencia en juegos.
3. Farmville (2009)
Farmville fue lanzado por la desarrolladora de juegos sociales Zynga y vino a demostrar el poder de los videojuegos en las redes sociales.
Era una idea simple: los jugadores cultivan plantas, cuidan las granjas y visitan a otros para seguir expandiendo sus cultivos.
Para el 2009, la idea de videojuegos de granja no era nueva. Tenemos el ejemplo de The Harvest Moon que también tenía este concepto como base y fue lanzado originalmente en 1996.
Farmville, por su parte, tomó el aspecto social de los juegos casuales y lo elevó al siguiente nivel y es por eso que se convirtió en uno de los juegos virales.
Era fácil, divertido y tan atractivo que incluso quienes no eran fanáticos de los videojuegos querían probarlo. Si bien el juego original fue descontinuado en 2020, su legado e influencia siguen muy vigentes y al día de hoy seguimos viendo secuelas.
¿Cómo un juego se vuelve viral?
Las grandes responsables son las redes sociales. Es la razón del gran éxito de Farmville. Estaba estrechamente ligada a Facebook y llegó incluso antes de que supiéramos cómo manejar las notificaciones.
Bombardeaba a nuestros amigos con mensajes y gracias a que era un tema constante de debate, se mantuvo en tendencia y todos tenían algo que decir al respecto.
Pregúntale a quien quieras si le parecía que Farmville era un buen juego. Aún en la actualidad recibirás una respuesta contundente.
4. Among Us (2018)
Among us es una de las historias de juegos virales más interesantes que vas a escuchar, pues tardó en hacerse notar. Poco después de su lanzamiento, este juego de deducción social apenas contaba con 30 a 50 jugadores concurrentes.
Debido a lo que los desarrolladores consideraron como una mala estrategia de publicidad, el juego tuvo un rendimiento deficiente y estuvo cerca de caer en el abandono.
Por poco más de un año, período en el que alcanzó un máximo de unos 1 000 jugadores, Among Us dio la batalla.
Fue gracias a las constantes actualizaciones y la atención recibida por parte de los streamers, que el juego fue cosechando éxitos hasta que su popularidad se disparó.
De tener un atropellado inicio pasó a alcanzar más de 430 000 jugadores concurrentes y a convertirse en uno de los videojuegos virales del 2020.
Todo esto para que los fanáticos descubrieran al sospechoso y lo lanzaran al espacio.
5. Minecraft (2011)
Hoy en día es considerado por muchos como el juego más famoso del mundo, aunque en sus comienzos Minecraft era para algunos un tonto experimento.
Es cierto que el juego aún no tiene una apariencia atractiva, pero se fundamenta en un elemento de absoluta relevancia para la humanidad: la creatividad.
En esencia se trata de un videojuego de bloques que se ha convertido en un gigante de los medios.
Con una enorme comunidad de modding y una base de fanáticos de todas las edades, Minecraft es considerado por muchos como uno de los mejores juegos de todos los tiempos; nada mal para un juego con gráficos que puedes imitar usando cajas de cartón.
6. Wordle (2021)
Un juego que no acepta imitaciones es Wordle. Se trata de un ejemplar de los juegos virales del 2021 que se basa en palabras, un título un tanto complejo que ahora es distribuido por el New York Times.
Tan desafiante como sencillo, es uno de los juegos más populares que han alcanzado a la audiencia moderna.
La idea es simple: los jugadores tienen seis oportunidades de adivinar una palabra de 5 letras siguiendo las pistas. Verás que Wordle estimula una parte de nuestro cerebro que es fundamental para el ser humano, pero que rara vez entrenamos después de dejar la escuela.
Además, a diferencia de los crucigramas del New York Times, este es un juego que la mayoría de las personas sí logran terminar, no por nada fue uno de los juegos virales del 2021.
Aquí los tienes. Te hemos presentado videojuegos virales del 2020 y el 2021, e incluso juegos que marcaron otra década.
Estos seis juegos chulos son una gota en el vasto mar de los juegos virales, pero te demuestran lo amplio que puede ser esta parte del mercado. Falta por ver lo que el resto de este año y el próximo traen para nosotros.
Seas un jugador empedernido o un visitante casual, estos títulos te parecerán igual de atractivos, aún si con el tiempo dejan de serlo.
Si todavía no lo haces, considera probar uno o dos, o puedes empezar con los videojuegos virales del 2020; lo peor que puede pasar es que te arrepientas por no haberlo hecho antes.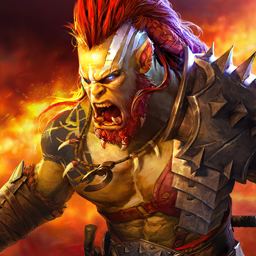 RAID: Shadow Legends
Colecciona 700+ Campeones y lucha por la gloria