Les 6 jeux vidéo viraux auxquels nous avons le plus joué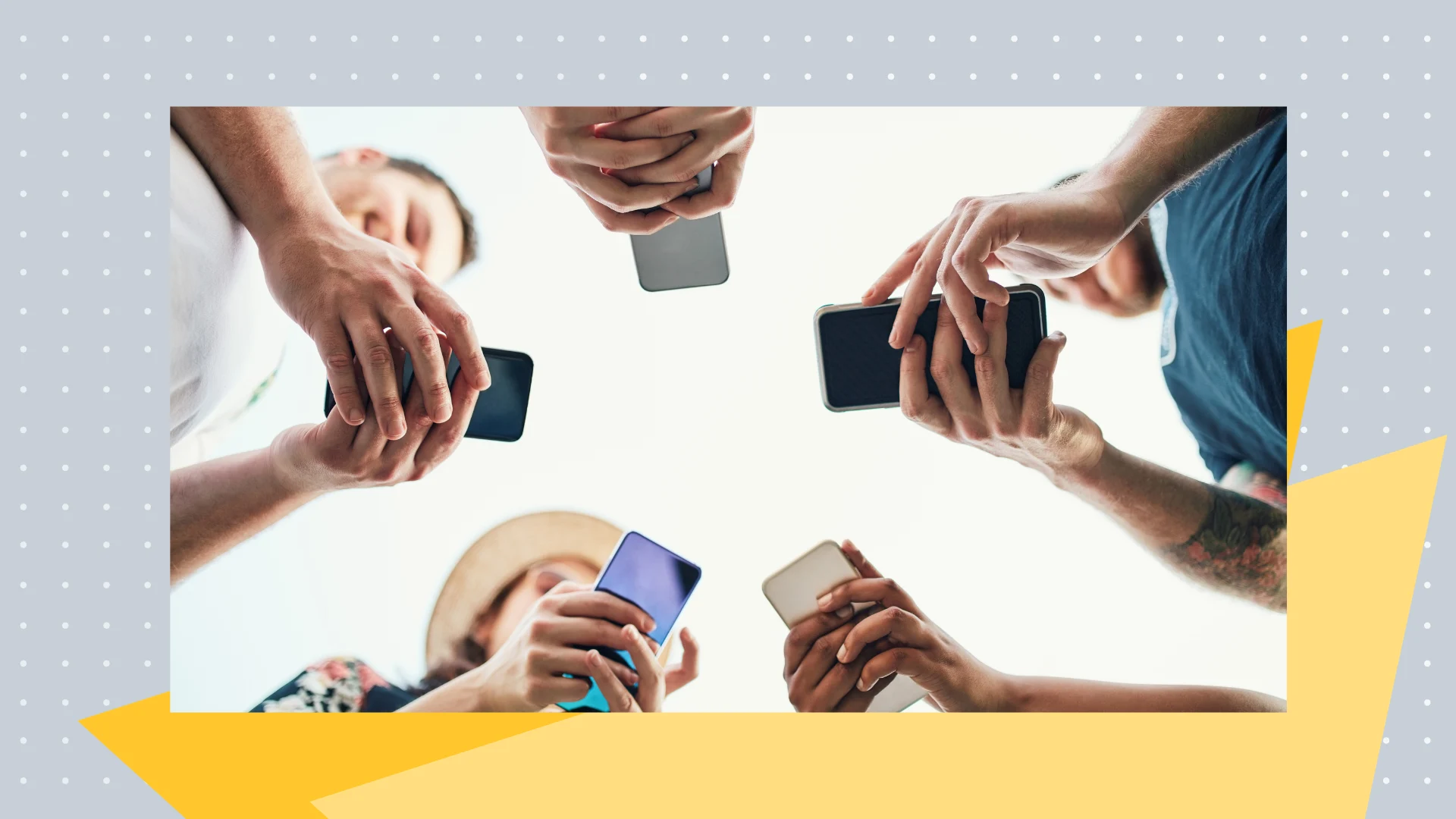 Les plus grands jeux vidéo sont en règle générale le fruit d'un effort publicitaire dévoué nécessitant des années d'organisation et plusieurs millions d'euros. Les jeux vidéo viraux sont une autre histoire.
Qu'il s'agisse des jeux iOS ou Android, PC ou console, le succès de tels titres est parfois une surprise. La clé de la réussite réside souvent dans le bouche-à-oreille - les joueurs passionnés savent populariser les titres qui leur tiennent à cœur.

Qu'est-ce qu'un jeu vidéo viral ?
Un jeu vidéo viral est un titre ayant acquis une popularité rapide et inattendue. Cela est généralement dû à la médiatisation du jeu dans les réseaux sociaux, qui est ensuite relayée par les médias de masse.
Les jeux vidéo viraux surpassent souvent les sorties des grands studios AAA ! Même si les développeurs des jeux vidéo viraux peuvent rêver de succès, et certains peuvent s'y attendre, aucun d'entre eux n'ose espérer atteindre de résultats aussi impressionnants
Qu'il s'agisse de jeux Android ou iOS, de jeux de cartes, RPG, shooters ou de tout autre genre, les jeux vidéo viraux sont des titres qui ont largement dépassé les attentes.
Tu trouveras ci-dessous les jeux vidéo viraux qui ont le plus changé notre perception du divertissement. Que tu sois un gamer ou non, il y a de fortes chances que tu aies joué ou entendu parler d'au moins un de ces phénomènes viraux.
Le top 6 des jeux vidéo viraux
1. Pokémon GO (2016)
Les jeux de réalité augmentée (AR) n'étaient pas nouveaux en 2016, mais le marché attendait une application qui puisse dominer le paysage. C'est là qu'est intervenu Pokémon GO, qui est devenu le premier des jeux viraux exclusifs en réalité augmentée sur mobile.
Un jeu viral qui n'était pas seulement amusant, Pokémon GO encourageait également l'exercice physique.
Pokémon GO est considéré comme le premier des jeux Android et iOS viraux à avoir combiné l'attrait populaire et le besoin de mouvement.
Les amateurs de ce jeu viral devaient d'abord attraper leurs monstres de poche, puis se déplacer pour faire éclore des œufs et monter en niveau.
Pokémon GO a brillamment donné vie à un fantasme de longue date : mener des combats virtuels dans une « salle de gym » réelle avec un vrai aspect social. Pokémon GO, l'un des plus grands phénomènes de jeux vidéo, est un jeu viral par excellence.
2. Getting Over It With Bennett Foddy (2017)
Getting Over It With Bennett Foddy est l'un des jeux vidéo viraux s'inscrivant idéalement dans l'ère des années 2020. Les jeux de la fin des années 2010 ont bien préparé ce titre à connaître ses jours de gloire.
C'était l'époque du streaming, et c'est grâce au streaming que ce jeu vidéo viral a pris son envol.
Il s'agit d'un jeu de plateforme où le protagoniste joue le rôle d'un homme dans une marmite. Muni d'un simple marteau d'escalade, le but est de monter le plus haut possible.
Cette tâche est beaucoup plus difficile qu'elle n'y paraît au départ quand on doit utiliser les contrôles maladroits de la souris ou du trackpad. Ce qui a fait de ce titre l'un des meilleurs jeux vidéo viraux est qu'il était fantastique pour le streaming.
Les personnalités du streaming se mettaient à rude épreuve pour se surpasser les uns les autres. Les échecs entraînant souvent une vague d'émotions et beaucoup de progrès perdus, Getting Over It With Bennett Foddy a dicté de nouvelles tendances des jeux vidéo.
3. Farmville (2009)
Publié par Zynga, Farmville est le jeu le plus connu au monde pour avoir démontré les atouts des réseaux sociaux dans la médiatisation des titres.
L'idée était simple : les joueurs devaient cultiver des plantes, s'occuper de leur ferme et rendre visite à d'autres personnes dans leur quête de croissance continue.
L'idée de l'agriculture dans les jeux vidéo n'est pas née en 2009. La série Harvest Moon, dont le premier titre a été lancé en 1996, était également basée sur cette idée.
Farmville a cependant porté l'aspect social du jeu occasionnel à un niveau supérieur, ce qui explique pourquoi il est devenu un de ces jeux vidéo viraux révolutionnaires. Il était facile, amusant et assez attrayant pour que même les non-joueurs veuillent l'essayer.
Bien que le jeu original ait été abandonné en 2020, son héritage et son influence restent forts, et les suites persistent à ce jour.
Comment les jeux vidéo deviennent-ils viraux ?
Les médias sociaux sont les principaux responsables, ce qui explique le succès de Farmville. Étroitement intégré à Facebook, Farmville est arrivé avant que beaucoup d'entre nous ne comprennent à quoi servent les notifications.
Il a bombardé nos amis de messages, et grâce à une discussion continue, il est resté un sujet sur lequel tout le monde avait une opinion. Demande aux gens aujourd'hui si Farmville fait partie des jeux cool, et tu obtiendras toujours des réponses positives.
4. Among Us (2018)
Among Us est un des jeux vidéo viraux les plus intéressants, car il a mis du temps à trouver ses marques. Peu après sa sortie, le jeu de déduction en réseau ne comptait que 30 à 50 joueurs simultanés.
À cause de ce que le développeur a considéré comme un mauvais marketing, le jeu a enregistré des performances médiocres et a été presque abandonné.
Pendant plus d'un an, Among Us a continué à se battre, atteignant un pic d'environ 1 000 gamers YouTubers au cours de cette période. Grâce à des mises à jour continues, ainsi qu'à l'attention des streamers, le succès du jeu a fait boule de neige, puis est monté en flèche.
Après un démarrage lent, Among Us a dépassé la barre des 430 000 joueurs simultanés.
Tout ceci pour que les fans puissent déterminer qui était le « sus », et évacuer le monstre accusé dans l'espace.
5. Minecraft (2011)
Désormais l'un des jeux vidéo les plus joués de tous les temps, Minecraft était à l'origine considéré comme une expérience assez banale par certains.
Le jeu ne paye pas de mine, mais il s'appuie sur un aspect extrêmement important de l'humanité : notre créativité. Véritable Lego transformé en jeu vidéo, Minecraft a gagné une immense force médiatique.
Aujourd'hui, avec une énorme communauté de moddeurs et une base de fans de tous âges, Minecraft figure souvent sur la liste des meilleurs jeux vidéo viraux de tous les temps.
Pas mal pour un jeu viral dont les graphismes peuvent être imités avec des boîtes en carton… !
6. Wordle (2021)
Wordle sort un peu des sentiers battus. L'un des rares jeux vidéo viraux qui jouent avec les mots, Wordle est un titre délicat désormais publié par le New York Times. À la fois difficile et simple, Wordle est l'un des jeux populaires à toucher un public moderne.
L'idée est simple : tu as six propositions à faire pour trouver un mot de cinq lettres. Guidé par des indices, Wordle chatouille une partie de notre cerveau sur laquelle nous comptons mais que nous entraînons rarement après avoir quitté les bancs de l'école.
De plus, contrairement aux mots croisés du New York Times, c'est un jeu auquel la plupart des gens peuvent jouer jusqu'au bout.
Conclusion
Ces six exemples ne sont qu'une goutte d'eau dans la mer des jeux les plus attendus sur le marché, mais ils illustrent à quel point la palette peut être large.
Que tu sois un joueur invétéré ou un simple passant, ces titres sont tout aussi attrayants, même si leur charme peut s'épuiser au bout d'un certain temps.
Si tu ne l'as pas encore fait, essaye de jouer à un ou deux de ces titres, ou tu t'en voudras d'avoir raté le coche pendant si longtemps.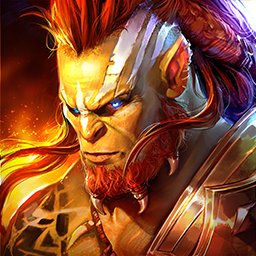 RAID: Shadow Legends
Récupère + de 700 Champions et décroche la gloire