Die Top 6 Viral Games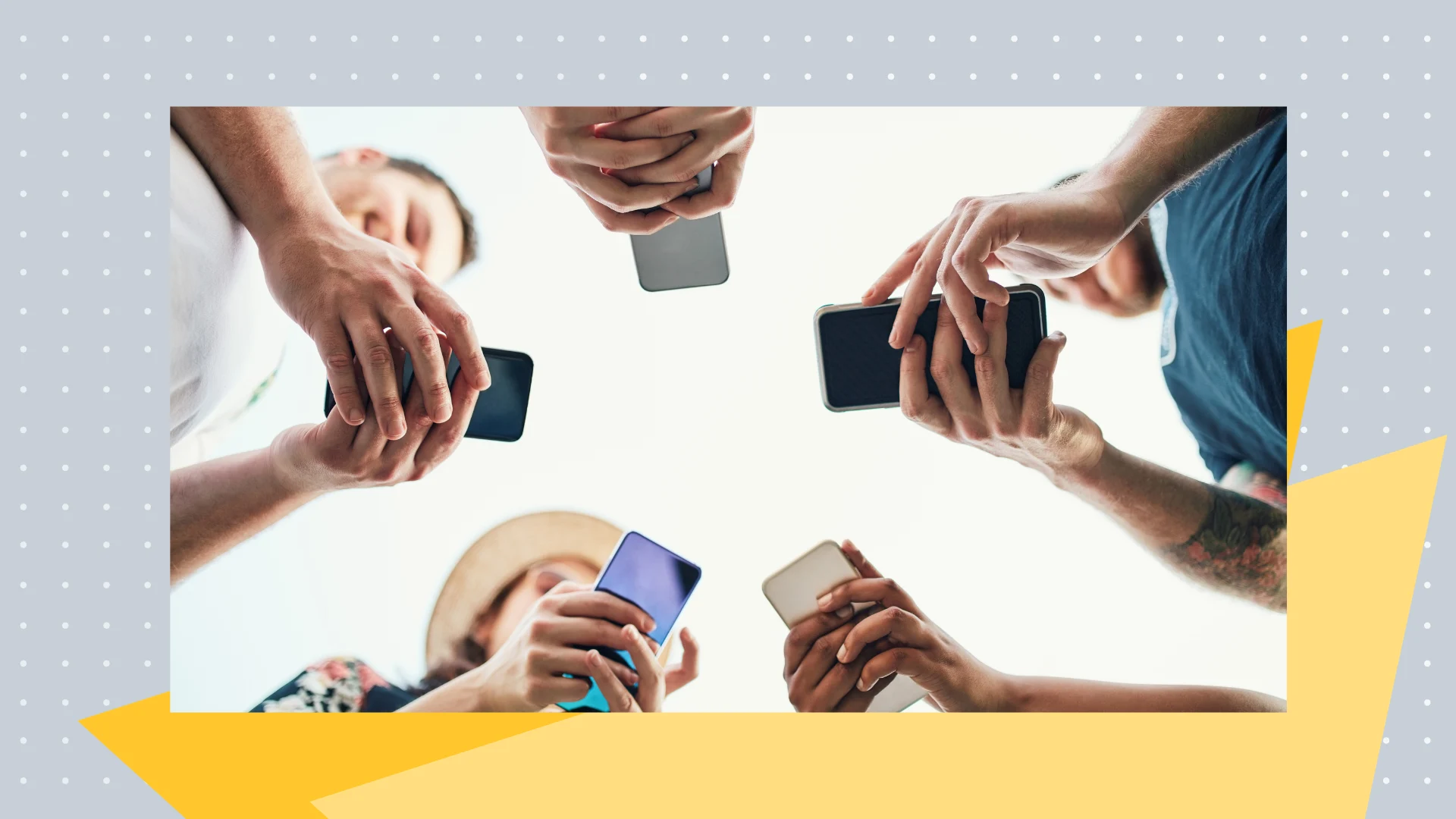 Für einige Videospielhits wurden jahrelange Planung und Millionen von Dollar ins Marketing gesteckt, wodurch sie bekannt wurden. Am anderen Ende des Spektrums stehen die Viral Games, die völlig unerwartet enormen Erfolg erreichen. Anstelle von Millionen-schweren Marketingkampagnen steht hier die Mundpropaganda begeisterter Gamer. Ob es neu Online Spiele für Mehrspieler sind, unterhaltsame mobile Titel oder charmante Indie-Titel, virale Spiele können alle Formen und Farben annehmen.

Genauso wie du bei vielen Anbietern die besten gratis Online Spiele aus unterschiedlichen Genres und Thematiken findest, umfassen auch die besten Viral Games allerlei Genres. Allein schon die nachfolgende Liste der Top 6 Viral Games zeigt das auf einem Blick.
Was sind virale Spiele?
Viral Games sind Videospiele, die schnell und unerwartet enorm populär werden. In den meisten Fällen fängt es auf Social Media an, wo es von Spielern gehypt und geteilt wird, bevor es dann von großflächigen Medien aufgegriffen und darüber berichtet wird – bis im Grunde jeder davon gehört hat.
Eine der wichtigsten Eigenschaften der Viral Games ist es, dass keiner der Entwickler den Erfolg überhaupt im Visier hatte, der schließlich erreicht wird. Virale Spiele erobern vollkommen unerwartet und überraschend die Welt im Sturm.
Du kannst viele virale Spiele kostenlos spielen online und dich allein oder mit anderen in Spielrunden werfen. Sowohl am PC, an der Konsole oder am Smartphone gibt es Viral Games. Von Kartenspielen über Wörterrätsel und Sandkastenspiele bis hin zu AR-Titeln gibt es hier wirklich alles.
Wir stellen die Top 6 Viral Games vor, die die Welt der Games auf den Kopf gestellt haben. Ob du ein Gamer bist oder nicht, wahrscheinlich hast du von diesen Titeln bereits auf die ein oder andere Weise gehört.
Das sind die Top 6 Viral Games
1. Pokémon GO (2016)
Augmented Reality (AR) Games waren 2016 zwar nichts Neues, doch es fehlte eine App, die auf diesem Gebiet herausstach. Bis Pokémon GO auf den Markt kam und die Welt kurzerhand eroberte. Es war nicht nur das erste virale AR Mobile Game, sondern auch noch ein Titel, das unglaublich Spaß macht und einen gleichzeitig animiert, sich zu bewegen.
Es gibt scheinbar unzählige kostenlose Spiele für das Handy, doch Pokémon GO sticht als absolutes Viral Game heraus. Spieler erkunden darin ihre echte Umwelt, um die kleinen Monster zu fangen, Eier zu legen und sie weiterzuentwickeln.
Pokémon GO stach in einen Bereich auf dem mobilen Markt, wo kein anderer Titel der besten iOS Spiele und Android Games zuvor gewesen war – und traf ins Schwarze.
2. Getting Over It With Bennett Foddy (2017)
Getting Over It With Bennett Foddy ist eines der Viral Games, das wahrlich für die Ära von 2020 gemacht wurde. Es basiert zwar wie viele der kostenlose Spiele Windows 10 auf einem simplen Konzept, ist aber perfekt für Streamer geeignet – wodurch es wie ein (Kletter-)Hammer einschlug.
In diesem Jump-'n'-Run steuerst du Diogenes, der einen Berg hinaufklettert. Dabei sitzt du allerdings in einem Kessel und bist nur mit einem Kletterhammer bewaffnet, mit dem du dich an Dingen hinaufziehen musst, um es möglichst weit nach oben zu schaffen. Klingt einfach? Ist es nicht.
Witzig ist es aber allemal und es eignet sich hervorragend für Streamer, die das Spiel entdeckten, live streamten und sich gegenseitig zu witzigen Spielrunden herausforderten. Genau dadurch hat es einen Platz in der Liste für virale Spiele verdient, das schließlich von Millionen von Spielern gespielt wurde.
3. Farmville (2009)
Das Spiel Farmville von Zynga hat bewiesen, was Social Media Gaming sein kann. In Farmville kümmerst du dich um deine Farm, baust Obst und Gemüse an und besuchst deine Nachbarn, mit dem Ziel, deine Farm immer weiter wachsen zu lassen.
Harvest Moon, das ursprünglich 1996 herauskam, hatte zwar das Konzept der Landwirtschaftssimulation bereits bekannt gemacht, doch Farmville hat das Genre 2009 mit den sozialen Aspekten in neue Dimensionen wachsen lassen.
Du konntest es wie viele Spiele umsonst herunterladen oder direkt im Browser spielen. Dazu ist es simpel, unterhaltsam und sogar so interessant, dass selbst Nicht-Gamer mit von der Farmer-Partie waren. 2020 wurde das Spiel zwar eingestellt, doch es hat auch weiterhin Einfluss und es gibt reichlich Nachfolger und Nachahmer. Damit ist es nach wie vor eines der Top Viral Games.
Wie werden Games zur viralen Sensation?
Wie konnte es sein, dass ein Spiel wie Farmville und andere virale Spiele so rasend schnell enorm erfolgreich werden konnten? Den größten Beitrag trägt hier zweifelsohne Social Media, wo diese Games zur Sensation werden und sich wie ein Lauffeuer verbreiten.
Das zeigt Farmville besonders gut, das Game kam nämlich heraus, als Benachrichtigungen noch etwas Neues waren. Das Spiel hat unsere Freunde wahrlich mit Nachrichten bombardiert, sodass es kontinuierlich ein heiß diskutiertes Thema blieb, zu dem jeder eine eigene Meinung hatte (und vermutlich immer noch hat).
4. Among Us (2018)
Kurz nach seinem Release zählte Among Us gerade einmal rund 30 bis 50 Spieler gleichzeitig. Der Entwickler schob den Mangel an Erfolg auf schlechtes Marketing und stellte es fast schon ein.
Im ersten Jahr konnte das Spiel kaum Fuß fassen und erreichte einen Rekord von etwa 1.000 Spielern gleichzeitig. Doch mit kontinuierlichen Updates und der Aufmerksamkeit begeisterter Streamer schoss das Game schließlich in ungeahnte Höhen. Aller Anfang ist schwer, doch später erreichte Among Us über 430.000 Spieler gleichzeitig.
Und all das, nur, um herauszufinden, wer ein Verräter ist, um ihn ins All zu katapultieren.
5. Minecraft (2011)
Es gab einmal eine Zeit, in der so manch einer Minecraft nur als ein dummes Experiment bezeichnete. Inzwischen ist es eines der erfolgreichsten Videospiele aller Zeiten. Und das mit einer simplen, pixeligen Grafik. Wie das sein kann? Es spielt auf eine der wichtigsten Eigenschaften des menschlichen Daseins an: unsere Kreativität. Gewissermaßen ist es Lego in Form eines Videospiels – und damit ist es inzwischen eine Medien-Supermacht.
Es umfasst eine riesige Community an Modders, Fans aller Altersgruppen, und wird von vielen als eines der besten Games aller Zeiten betitelt. Besser könnte es für Viral Games wohl kaum laufen.
6. Wordle (2021)
Das Wörterspiel Wordle passt in eine andere Kategorie der Viral Games. Das Game, das inzwischen von der New York Times vertrieben wird, ist einerseits simpel und andererseits herausfordernd und ist damit eines der beliebtesten Spiele.
Du hast darin fünf Versuche, um ein Wort mit fünf Buchstaben zu erraten. Dabei kitzelt das Game einen Teil des Gehirns, den wir zwar brauchen, den die meisten mit dem Ende der Ausbildung aber kaum noch trainieren. Im Gegensatz zum notorisch schweren New York Times Kreuzworträtsel können die meisten eine Wordle-Runde zumindest beenden.
Du kannst es wie viele beliebte Online Spiele kostenlos direkt bei New York Times spielen und deine Ergebnisse mit wenigen Klicks mit deinen Freunden auf Social Media und Messengern teilen – einer der Gründe, wie es zu einem der besten Viral Games werden konnte.
Zwar gibt es tatsächlich noch viel mehr Viral Games da draußen, doch diese sechs Beispiele zeigen auf dramatische Weise, wie unterschiedlich virale Spiele sein können. Ob alteingesessener Gamer, Newbie-Daddler oder auch Nicht-Gamer, diese Viral Games sollte jeder mal probiert haben.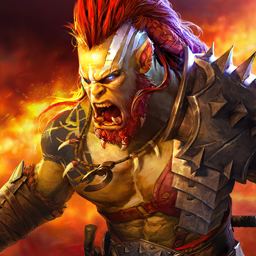 RAID: Shadow Legends
Sammle über 700 Champions & kämpfe um Ruhm