¡Los mejores juegos en tendencia en Twitch, PC y más!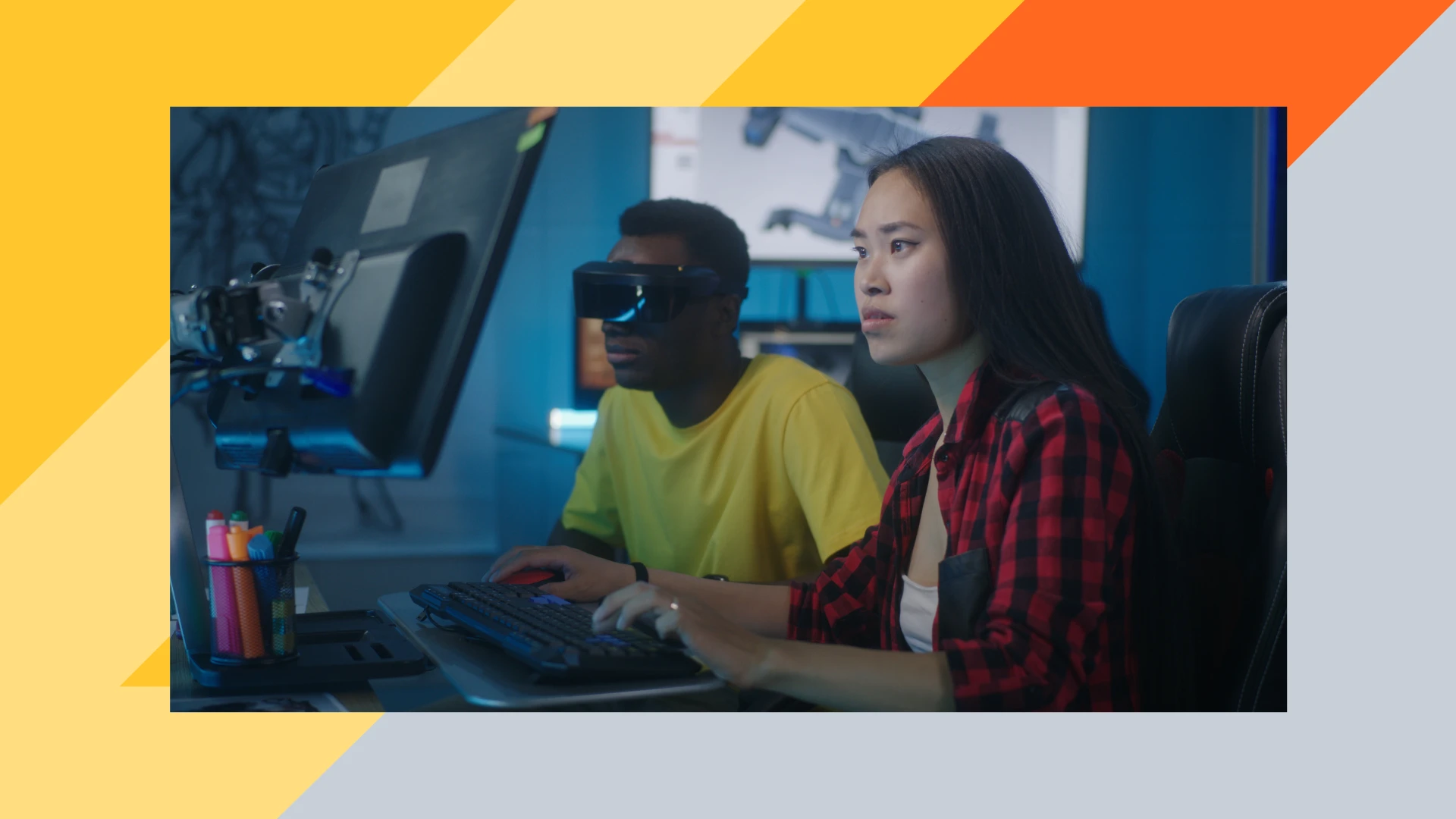 Sabemos que la popularidad de los videojuegos es una montaña rusa, nada dura para siempre en la cima. Los juegos en tendencia de una época no son más que instantes de tiempo en una era específica de la industria de los videojuegos.
Es precisamente esto lo interesante de los juegos en tendencia del momento, pues son un reflejo del comportamiento del mercado masivo de videojuegos.

En esta entrega, echaremos un vistazo a las plataformas de videojuegos más populares para ver cuáles son los juegos en tendencia del 2022. Y parafraseando a la famosa modelo Heidi Klum: En la industria de los videojuegos, un día estás de moda y al otro no.
Puesto que la única manera de descubrirlo es adentrándonos en este mundo, no perdamos más tiempo y veamos la lista de los juegos populares del momento.
Los mejores 3 juegos en tendencia por plataforma
Twitch
Los juegos en tendencia en Twitch son diferentes a los juegos de las tiendas. Debido a que Twitch es para ver, más que para jugar, los títulos en tendencia en esta plataforma dependen de grandes torneos, personalidades reconocidas y de cuáles son los juegos más esperados.
Lo mismo ocurre con los juegos en tendencia en YouTube, especialmente con los títulos de eSports como Dota 2 y CS:GO.
1: Grand Theft Auto V
Nada inesperado, se trata del juego más lucrativo de todos los tiempos y su reinado continúa. El humor, la anarquía y la diversión entre amigos le aseguran a GTA 5 su puesto como uno de los juegos más populares de la historia.
2: Valorant
La fusión entre CS:GO y Overwatch fue una jugada riesgosa y para Valorant, sigue rindiendo frutos.
Es un excelente ejemplar de los juegos FPS, tanto para jugadores como espectadores y tiene más que merecido el segundo lugar en esta lista, pues fue uno de los juegos en tendencia del 2021 y sigue dando de qué hablar este 2022.
3: League of Legends
El tercero de los juegos en tendencia para Twitch es LoL y con la emoción del Campeonato Mundial del pasado septiembre aún en el aire, los fanáticos están extasiados.
Google Play Store
1: Pokémon GO
Pocos juegos para descargar pueden medirse a la popularidad perenne de Pokemon Go. Este juego único en su especie lleva muy bien la corona y ha demostrado que destronarlo no es tarea fácil.
2: Slither.io
Deslizándose al segundo puesto llega uno de los juegos chulos inspirado en el legado del clásico juego para móviles de la serpiente. Tal como ves, ¡los juegos en tendencia pueden basarse en una idea que lleva décadas gozando de popularidad!
3: Clash Royale
Se trata de uno de los títulos de la serie Clash y ocupa el tercer lugar en esta plataforma. Construir bases e invadir a otros en este juego siguen demostrando ser la combinación perfecta para los gamers de juegos para móviles.
App Store de Apple
1: Survivor.io
El primero de los juegos para iOS en tendencia es Survivor.io. Se trata de un juego de supervivencia y juego de estrategia en modo horda en que los jugadores deben levantar defensas, luchar contra los jefes y aumentar su nivel.
2: Stumble Guys
Es nada menos que el primer Battle Royale de esta lista. En Stumble Guys los jugadores deben enfrentarse a un recorrido lleno de obstáculos cambiantes en el que sus oponentes intentarán detenerlos. Verás que este juego de temática party es un desafío divertidísimo.
3: X- Hero: Idle Avengers
Este juego, que aunque no lo creas no es propiedad de Marvel, es un ejemplar de los juegos gacha que se desarrolla en un mundo de fantasía. El duelo y colección de cartas más la conformación de equipos son los pilares de este título.
PC
1: Roblox
Siendo una plataforma dirigida en su totalidad por la creatividad de los jugadores, es natural que ROBLOX tenga un lugar en la lista de juegos en tendencia. Tanto qué ver y hacer, sin duda, se trata de un clásico.
2: Fall Guys
Nada menos que el juego que popularizó el género Battle Royale de temática party, Fall Guys sigue siendo un contendiente de cuidado entre los juegos en tendencia del 2020. Llega al final, somete a tus oponentes, y suelta carcajadas sin parar en el proceso.
3: Minecraft
Estamos de acuerdo en que este juego no necesita presentación; es probablemente el juego más famoso del mundo. Minecraft, más que un juego es una institución y su popularidad sigue tan vigente como siempre entre jugadores de todas las edades.
¿Qué juego está en tendencia en la actualidad?
Al igual que sucede con Twitch, los juegos para PC en tendencia dependen de los torneos, aunque los mejores juegos en tendencia suelen ser los nuevos lanzamientos.
Mientras redactamos este artículo, la popularidad de Stray, un juego basado en las aventuras de un gato, acaba de desvanecerse. Cada vez que esto sucede, Minecraft suele tomar las riendas hasta el lanzamiento del siguiente éxito.
Sony PlayStation 5
1: The Last of US Part 1
Se trata de la segunda remasterización del éxito en ventas de Sony que acaba de llegar a las tiendas. Este juego de zombies de acción-aventura se encuentra a la cabeza de la lista de juegos en tendencia y su jugabilidad y apariencia están mejor que nunca.
2: Fortnite
Este título de la desarrolladora estadounidense Epic no deja de ganar fuerza y evolucionar y solo por eso merece este segundo lugar. Goza de popularidad especialmente entre los más pequeños y esperamos que se mantenga con nosotros durante años.
3: Fall Guys
Sí, sabemos que es la segunda vez que lo mencionamos en este artículo. Es que Fall Guys está en tendencia tanto en la PlayStation como en ordenador y ofrece la misma experiencia, así que ¿cómo no quererlo?
Xbox Series de Microsoft
1: Fortnite
Al igual que en la PlayStation, Fortnite tiene su lugar reservado en la lista de juegos en tendencia de Microsoft. Además, ¡con el sistema de juego cruzado puedes jugarlo en ambos sistemas a la vez!
2: Call of Duty: Modern Warfare
Xbox siempre ha tenido una audiencia acérrima muy diferente a la de Sony, y COD es el mejor ejemplo de esto. Modern Warfare es la continuación de la famosa serie y cuenta con gráficos vanguardistas y una rápida vista panorámica.
3: Apex Legends
Para terminar esta lista de juegos en tendencia en la Xbox, hemos traído a este Battle Royale F2P, nada menos que Apex Legends. Se desarrolla en el universo Titanfall y salió prácticamente de la nada a arrasar con el mercado, y sí que ha luchado para llegar a dónde está.
Nintendo Switch
1: Splatoon 3
El reciente lanzamiento de Splatoon 3 encabeza la lista de los juegos en tendencia de Nintendo. Se trata de un ejemplar de juegos de disparos multijugador en el que disparas tinta. Es cierto que mezclar niños, calamares y un gran caos parece una idea extraña, pero es Nintendo, seguro saben lo que hacen.
2: Mario Kart 8 Deluxe
De segundo en la carrera tenemos a Mario Kart 8 Deluxe. Fue diseñado a partir del título original de Wii U y es uno de los recientes lanzamientos con contenido descargable (DLC por sus siglas en inglés), lo que sin duda lo ha posicionado entre los más populares.
3: Super Smash Bros. Ultimate
Nuestro último representante de los juegos en tendencia del día es el más reciente lanzamiento de la serie Smash Bros. Un gran conjunto de personajes, jugabilidad en línea, además de una extensa base de jugadores demuestran que el éxito de este juego llegó para quedarse.
Aquí los tienes, los juegos en tendencia del 2022. Te hemos presentado una amplia variedad de opciones, desde juegos online hasta juegos para PC y consola en todos los géneros. ¡No te quedes por fuera de la diversión y empieza a jugarlos ya!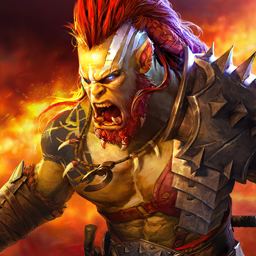 RAID: Shadow Legends
Colecciona 700+ Campeones y lucha por la gloria