I migliori giochi di tendenza su Twitch, PC e altre piattaforme!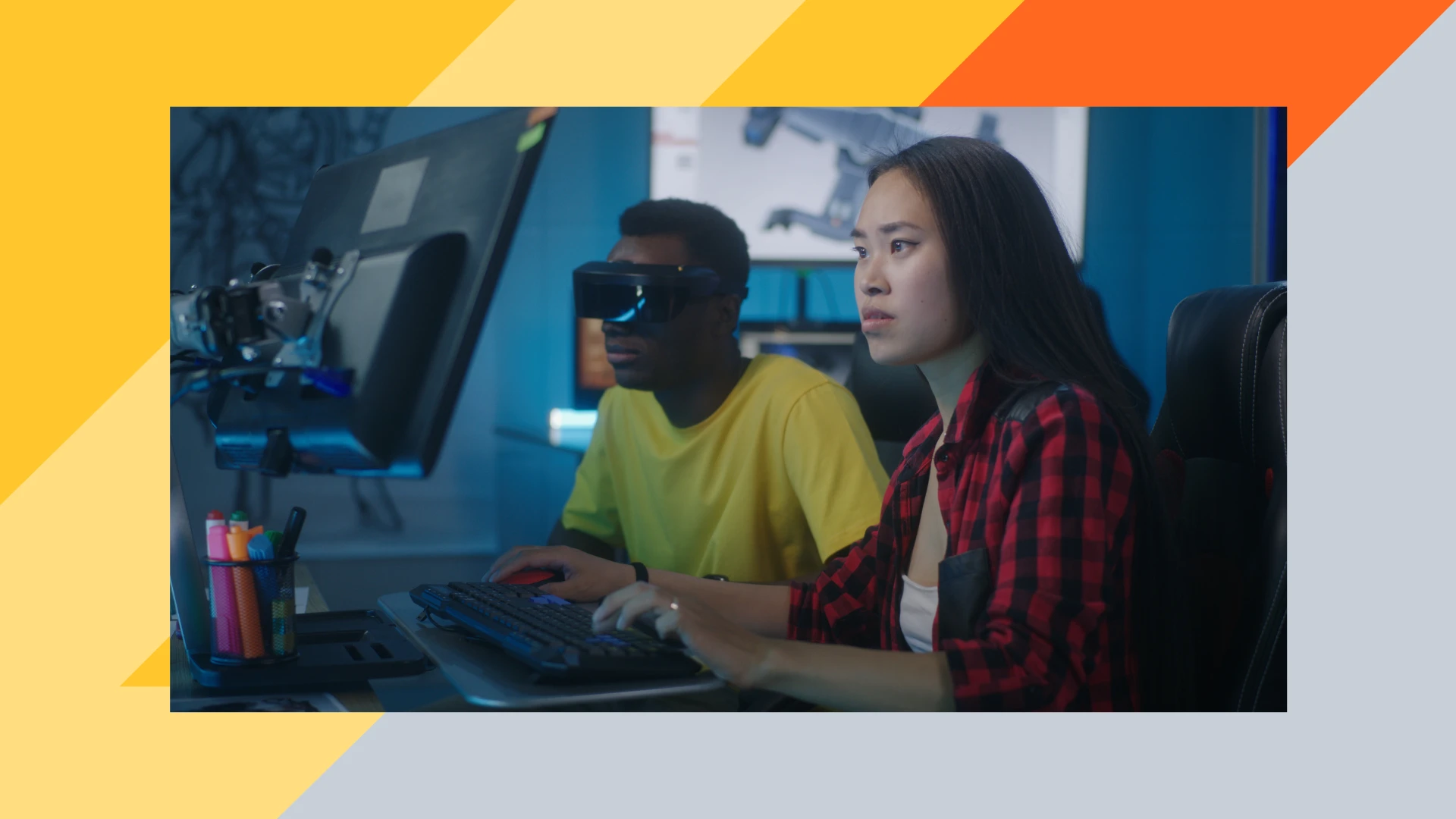 La popolarità di un gioco, ivi compreso anche il gioco più famoso al mondo, attraversa momenti di alti e bassi e, come si sa, nulla resta in auge per sempre.
I giochi di tendenza sono solo un'istantanea nel tempo di un'era di gioco specifica. Ed è proprio questo a renderli interessanti, in pratica sono lo specchio del mercato dei giochi di massa.

Dopo aver dato un'occhiata alle diverse "vetrine" dei giochi più giocati del momento, desideriamo approfondire cosa bolle in pentola per questa stagione autunnale 2022.
Per parafrasare Heidi Klum, "nel gioco, un giorno sei dentro e l'altro sei fuori". C'è solo un modo per scoprirlo: esploriamo questi giochi fantastici da vicino!
I tre giochi di tendenza (per piattaforma)
Twitch
I giochi di tendenza su Twitch sono diversi dai giochi nelle vetrine dei negozi. Poiché Twitch nasce come piattaforma di streaming e non di gioco vero e proprio, i giochi di tendenza possono dipendere da grandi tornei, nomi affermati e nuove uscite.
Lo stesso vale per i giochi di tendenza su YouTube, in particolare per i titoli di eSport come Dota 2 e CS:GO.
1: Grand Theft Auto V
Non stupisce affatto che il gioco più redditizio di tutti i tempi continui a regnare sovrano. Ilarità, caos e divertimento con gli amici fanno di GTA 5 uno dei giochi popolari migliori di sempre.
2: Valorant
La fusione di CS:GO con Overwatch è stata una scommessa e, nel caso di Valorant, continua a dare i suoi frutti. Ritenuto un grande titolo da giocatori e spettatori, il più brillante dei giochi FPS occupa il posto numero 2.
3: League of Legends
Il terzo tra i giochi di tendenza per Twitch è LoL. In vista dei Campionati del mondo alla fine di questo mese, i fan di LoL si stanno già preparando.
Google Play Store
1: Pokémon GO
Sono pochi i giochi da scaricare in grado di tenere testa al popolarissimo Pokémon GO. Unico nel suo genere, questo gioco si è rivelato difficile da detronizzare.
2: Slither.io
A strisciare al secondo posto c'è un gioco che prende in prestito l'eredità classica dei titoli di serpenti per dispositivi mobili. È la prova evidente che i giochi di tendenza possono seguire un'idea popolare per decenni!
3: Clash Royale
A detenere il terzo posto è uno dei titoli della serie Clash, Clash Royale. Costruire basi e invadere territori altrui continua a rivelarsi il gioco perfetto per gli amanti dei giochi per cellulare.
App Store di Apple
1: Survivor.io
I giochi iOS di tendenza vedono al primo posto Survivor.io. Gioco di strategia e giocho di sopravvivenza basato sull'orda, questo titolo vede i giocatori erigere difese, sfidare leader e avanzare di livello.
2: Stumble Guys
Primo Battle Royale di questo elenco dei giochi di tendenza, Stumble Guys vede i giocatori affrontare un percorso a ostacoli in continua evoluzione, con avversari di ogni tipo che tentano di fermarli. Questo gioco di società è una vera e propria sfida esilarante.
3: X- Hero: Idle Avengers
Privo di correlazione con il brand Marvel, Idle Avengers è un gacha game ambientato in un mondo fantastico in cui sfide a carte, team building e collezionismo sono le fondamenta del gioco.
PC
1: Roblox
Quando parliamo di giochi per PC, non possiamo non citare Roblox. Essendo una piattaforma di giochi gestita interamente dalla creatività dei giocatori, il posto di ROBLOX nei videogiochi di tendenza è facilmente prevedibile. Con così tanto da fare e da vedere, questo gioco è un classico.
2: Fall Guys
Fall Guys, gioco che ha reso popolare il genere battle royale, è un osso duro nei giochi di tendenza. Arrivare alla fine, sconfiggere gli avversari e ridere all'infinito sono il punto forte di questo titolo.
3: Minecraft
Senza bisogno di presentazioni, Minecraft è una vera e propria istituzione: un gioco all'apice della popolarità, diffusissimo tra i giocatori di tutte le età.
Quali sono i videogiochi di tendenza in questo momento?
Come con Twitch, i giochi di tendenza su PC possono dipendere dai tornei, ma i giochi più attesi tendono ad essere le nuove versioni. Nel momento in cui stiamo stilando l'articolo, ad esempio, il gioco del gatto Stray ha perso la sua popolarità.
Ogni volta che ciò accade, Minecraft tende a prendere il sopravvento fino al rilascio di un nuovo successo.
Sony PlayStation 5
1: The Last of US Part 1
Il secondo remaster del grande successo di Sony, TLOU Part 1, è appena comparso sugli scaffali dei venditori. In cima alla lista dei giochi di tendenza, questo gioco d'azione e avventura, che ha come protagonisti gli zombie, ha un appeal e una giocabilità senza precedenti.
2: Fortnite
Uno dei giochi di tendenza 2021 e sempre in continua evoluzione, Fortnite di Epic si ritrova in seconda posizione. Particolarmente popolare tra i bambini, ci aspettiamo di vedere Fortnite in auge per anni.
3: Fall Guys
Con la sua seconda apparizione in questo articolo, Fall Guys, uno dei giochi di tendenza 2021, è in auge sia su PlayStation che su PC. Perché farselo sfuggire, dunque?
Xbox Series di Microsoft
1: Fortnite
Come per PlayStation, Fortnite è presente anche nella lista dei giochi di tendenza 2022 di Microsoft. Con il cross-play abilitato, i due sistemi possono persino interagire insieme.
2: Call of Duty: Modern Warfare
Xbox ha sempre avuto un pubblico di fan diverso da Sony e COD ne rappresenta un ottimo esempio. Modern Welfare è il proseguo della popolare serie, ma con una grafica più avanzata e un'esplorazione più rapida.
3: Apex Legends
A completare l'elenco dei giochi di tendenza 2022 sui sistemi Xbox c'è il battle royale F2P, Apex Legends. Ambientato nell'universo di Titanfall, è uno dei giochi sparatutto, spuntato dal nulla, che ha sgomitato nel settore gaming e che ha lottato per rimanerci.
Nintendo Switch
1: Splatoon 3
Uscito da poco, Splatoon 3 è in cima alla lista dei giochi di tendenza 2022 di Nintendo. Si tratta di uno sparatutto multiplayer basato sulla pittura. Splattare bambini, calamari e creare caos sembrava un'idea bizzarra ma, ehi, stiamo parlando di Nintendo, quindi erano ben consapevoli di ciò che stavano facendo!
2: Mario Kart 8 Deluxe
Al secondo posto troviamo Mario Kart 8 Deluxe. In aggiunta al titolo Wii U originale, Deluxe prevede contenuti scaricabili (DLC) che, senza dubbio, lo hanno mantenuto di tendenza.
3: Super Smash Bros. Ultimate
La nostra ultima entry dell'articolo è l'ultimo release della serie Smash Bros. La sua base giocatori massiva, i suoi giochi online e i suoi numerosissimi follower sono la prova che questo titolo, uno dei giochi di tendenza 2021, va ancora alla grande!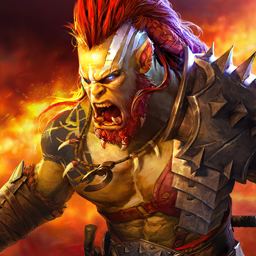 RAID: Shadow Legends
Raccogli 700+ Campioni & Battiti Per La Gloria