I Giochi Multipiattaforma Devono Diventare Uno Standard Del Settore

Immaginate un mondo in cui i confini rigidi (e spesso dannosi) tra i giocatori sparsi tra le varie piattaforme siano stati abbattuti.
Questo rappresenta il sogno che alcuni sviluppatori e produttori di giochi inseguono da tempo.
Taluni potrebbero sostenere che un tale mondo ideale possa risultare irrazionale - che il solo pensiero di gettare un ponte tra piattaforme e gruppi di giocatori così eterogenei tra loro potrebbe comportare come risultato il deterioramento della comunità videoludica nel suo insieme.
Ma tali opinioni vengono prontamente smorzate dalla stragrande maggioranza delle persone che invece esigono un'esperienza di gioco aperta, esente da barriere artificiali.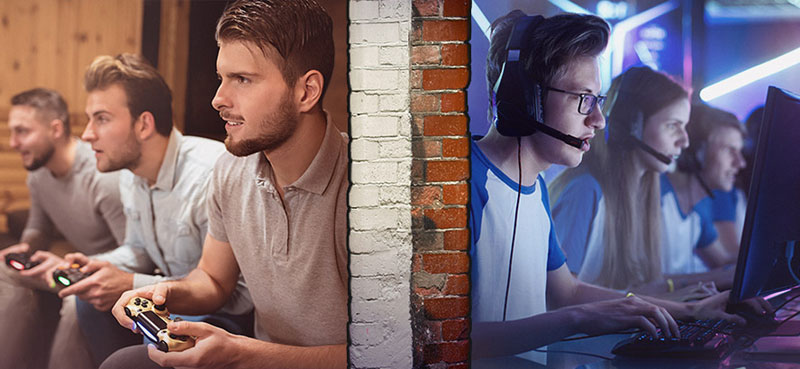 Con i nuovi livelli di giochi multipiattaforma per console e dispositivi mobili ormai all'orizzonte, esistono prove tangibili del fatto che questa sia la direzione verso la quale l'industria videoludica stia spostandosi.
Che Cos'è il Gioco Multipiattaforma, e Perché è Importante
In poche parole, i giochi multipiattaforma sono dei prodotti che consentono a giocatori partecipanti da piattaforme o dispositivi diversi di divertirsi insieme in contemporanea.
Ad esempio, un gioco che consenta agli utenti su PC di partecipare sugli stessi server dei giocatori di Xbox One, oppure agli amanti della PlayStation 4 di destreggiarsi con quelli della console PS Vita.
In molti casi, i prodotti multipiattaforma per giocatori multipli si mantengono nell'ambito del dominio del rispettivo editore. Ad esempio, alcuni giochi della serie Monster Hunter erano già dei prodotti multipiattaforma, ma solo tra le varie piattaforme Nintendo: 3DS, Wii U e Switch.
Esempi di giochi multipiattaforma a due o più giocatori con un raggio d'azione più vasto per ora sono troppo pochi, ma il loro numero sta gradualmente aumentando.
Considerando che i titoli AAA vengono ormai lanciati sulle principali piattaforme da molti anni, è piuttosto normale che le funzionalità multipiattaforma siano in aumento. Man mano che l'hardware continua a fare passi avanti e l'architettura della console prosegue il suo avvicinamento a quella di un PC, i collegamenti tra le varie piattaforme non potranno che rafforzarsi.
Visto che oggigiorno così tanti giocatori stanno partecipando agli stessi giochi online da fare in due a distanza, molti ritengono che dovrebbero essere in grado di popolare le stesse reti online. In altre parole: le persone dovrebbero avere la possibilità di giocare online con i loro amici, indipendentemente dalla piattaforma.
E per quale ragione dovrebbero essere in grado di farlo? I linguaggi di programmazione, le librerie software ed i motori grafici hanno raggiunto un tale livello di sviluppo e sofisticazione per cui le specifiche caratteristiche di piattaforma possono essere adeguatamente implementate ed ottimizzate.
Allora, cos'è che sta impedendo al gioco multipiattaforma di diventare una caratteristica standard nell'industria dei videogiochi?
Gli Ostacoli Che Si Frappongono Ai Giochi Multipiattaforma
Una cultura di gioco sfortunatamente separata
Non è un segreto che ci sia molta rivalità tra le principali piattaforme ed i loro rispettivi fedeli sostenitori.
Termini come "Razza Superiore del PC" e "Villani della Console" (il primo è quello con cui molti giocatori su PC amano autodefinirsi, mentre il secondo è un insulto umiliante contro coloro che giocano su console) vengono usati regolarmente nei forum e nei thread di Reddit. È ironico, poiché questi termini non sono certo PC (politicamente corretti).
Ovviamente, seppure solo pochi giocatori su PC usino tali epiteti in modo negativo od offensivo, esistono comunque là fuori delle persone che tuttora rifiutano categoricamente di avere a che fare con qualsiasi genere di giocatore su console, ritenendoli ben al di sotto, quanto a stile di gioco e piattaforma, dei loro sistemi superiori.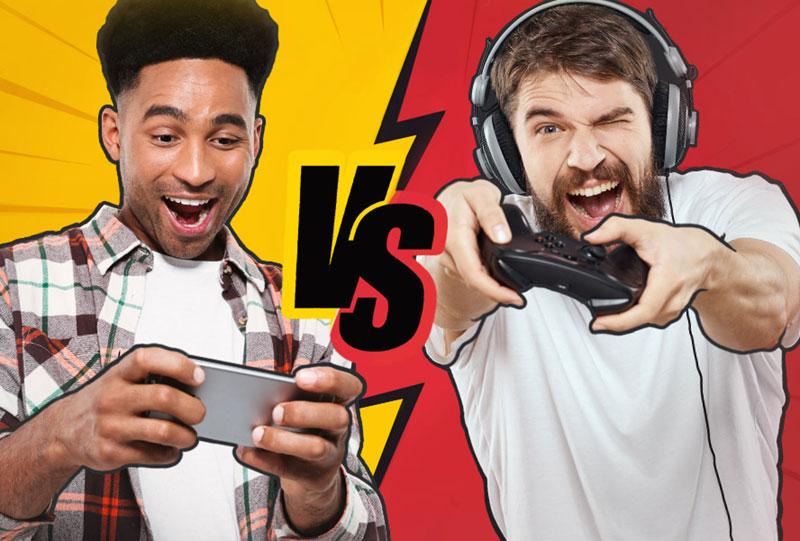 Tale convinzione separatista non è però solo imputabile ai sostenitori del PC. Esiste un gran numero di fanatici di PlayStation e Xbox la cui mancanza di rispetto nei confronti delle loro controparti su PC è altrettanto conclamata. Molti considerano i giocatori su PC fin troppo radicalizzati nella loro vanagloria e nelle loro cosiddette prestazioni ludiche.
Lo stesso si può dire di come i giocatori "hardcore" descrivono coloro che partecipano principalmente sui dispositivi mobili. L'espressione "misero superficiale" viene spesso usata per sminuire e trattare con condiscendenza i giocatori su dispositivi mobili, riferendosi a come la partecipazione alla maggior parte dei giochi per dispositivi mobili necessiti l'apprendimento di ben poche abilità ludiche.
Una cultura così divisa può effettivamente ostacolare gli sforzi congiunti dei giochi multipiattaforma. Esistono coloro che semplicemente non intendono aprire i confini tra i loro domìni e condividere una partita con altri giocatori che percepiscono come provenienti da piattaforme di livello inferiore.
Limitazioni Tecniche
Questo è un punto di vista più pratico e non ha nulla a che vedere con i giochi od i giocatori stessi.
Com'è ovvio esistono molteplici differenze tra la combinazione di mouse e tastiera ed un controller e, in molti casi, non ha sicuramente senso associare insieme schemi di controllo così eterogenei tra loro.
Nel caso di sparatutto in prima persona, un mouse e una tastiera offrono un leggero vantaggio rispetto a un controller. Un mouse garantisce un livello molto più alto di sensibilità e precisione rispetto a un joystick analogico, e molti giocatori di console semplicemente non sarebbero in grado di tenere il passo.
Ovviamente, i sostenitori della multipiattaforma tendono ad implementare potenziatori di puntatura, come il coadiuvante alla mira, nei giochi FPS (Sparatutto in Prima Persona), ma neppure questo risolve il problema. Spiana invece la strada ad accuse di imbrogli da parte di giocatori insoddisfatti certi di "aver sicuramente sparato per primi".
Poi ci sono limitazioni legate al server come conseguenza delle capacità dell'hardware, per cui la versione per PlayStation 4 di un gioco, ad esempio, possa risultare limitativa in attinenza al numero di persone che possano unirsi ad una partita online, impedendo così qualsiasi supporto multipiattaforma.
Infine, i giocatori su console non potranno disporre di una frequenza di fotogrammi o di una generale velocità di resa che possa vantare gli stessi standard dei computer più sofisticati. Questo sicuramente offre ai giocatori su PC un vantaggio significativo come conseguenza dell'esecuzione più agevole e veloce dei giochi stessi.
Il Prossimo Livello di Cooperazione
Nonostante tali limiti, la cui soluzione viene costantemente proposta da parte dei sostenitori dei multipiattaforma, molte persone desiderano comunque disperatamente partecipare ai loro giochi preferiti assieme ai loro amici su piattaforme diverse.
C'è stato un tempo in cui lo schermo diviso costituiva lo strumento preferito per i giochi multi-giocatore su console, prima dell'avvento delle linee internet ad alta velocità. Mentre assistiamo ad incredibili nuovi livelli di gioco online, troppe persone perdono l'interazione fisica dei vecchi tempi.
Essere in grado di partecipare a qualcosa come Sea of Thieves con un amico o un familiare nella stessa stanza, con una persona che gioca su un PC e l'altra su una Xbox One, non potrà che contribuire a recuperare questo senso di unione.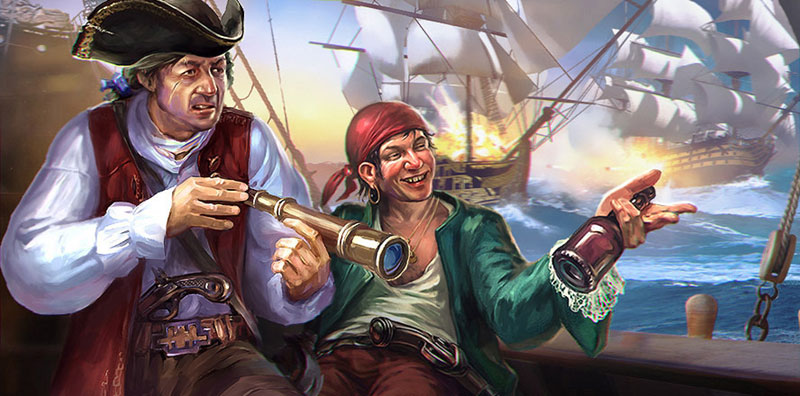 Le persone desiderano giocare insieme, e gli elitisti contrari sono un numero esiguo e assai sparuto rispetto alla maggior parte dei favorevoli che vorrebbero mettersi alla prova confrontandosi con giocatori su altri dispositivi.
Esistono molteplici giochi cooperativi in cui le persone vorrebbero poter giocare tra di loro, ma non ne hanno la possibilità a causa della mancanza di supporto su multipiattaforma. Prendendo ad esempio i migliori prodotti online da giocare con gli amici, è davvero un peccato quando risulta impossibile partecipare insieme come conseguenza di pure e semplici limitazioni tecniche.
Questa esigenza è esattamente il fattore che molte persone ritengono possa fungere da propellente per spingere gli sviluppatori a superare i suddetti inconvenienti. Man mano che le console diventano più potenti e i controller più sofisticati, avremo la possibilità di disporre di piattaforme future, come Xbox Two e PlayStation 5, in grado di eguagliare la potenza dei PC di fascia alta.
Questo equilibrio di potere e capacità finirà col tempo per determinare il livellamento del campo di gioco necessario per offrire i prodotti multipiattaforma alle masse. Nel momento in cui i giocatori su piattaforme diverse avranno la possibilità di interagire liberamente tra loro, forse i muri tra giocatori su PC, console e dispositivi mobili finalmente crolleranno.
I Giochi Multipiattaforma a Partecipazione di Massa Stanno Riunendo La Gente
Per la gioia di innumerevoli persone in tutto il mondo, Sea of Thieves è uno dei migliori nuovi esempi di gioco multipiattaforma. L'epico gioco di pirati della Rare consente ai giocatori di avventurarsi insieme su PC Windows 10, Xbox One e Xbox One X.
A metà del 2016 alla Rare, Ted Timmins, il Capo Progettista per PC, e Joe Neate, il Produttore Esecutivo, annunciarono entusiasticamente in occasione di un video tutorial sulle funzioni di Sea of Thieves, che la multipiattaforma avrebbe indubbiamente rappresentato una delle funzioni presenti nel loro avventuroso MMO di prossima uscita.
Ovviamente, da allora, tale promessa ha costituito un avvenimento a cui molti giocatori si sono dimostrati sinceramente interessati, nella speranza che questo gioco potesse offrire un'esperienza multipiattaforma stabile e bilanciata in grado di rivoluzionare tale funzionalità innovativa.
Secondo un articolo sul multipiattaforma apparso sul sito ufficiale Sea of Thieves, gli sviluppatori si chiesero "Perché, tanto per cominciare, i giocatori dovrebbero rimanere separati?"
Si tratta di una domanda importante. Non esiste una vera ragione per dividere la comunità ludica, specialmente con la nuova iniziativa "Gioca Ovunque" proposta da Microsoft, che offre la libertà di giocare ovunque. Questo passo decisamente meraviglioso verso l'unificazione della community dei giocatori ci consente di partecipare a tutti i giochi Xbox One su qualsiasi PC con Windows 10 (e viceversa).
I giocatori hanno riferito che l'esperienza multipiattaforma di Sea of Thieves li fa sentire come se tutti stessero giocando sullo stesso dispositivo. Questa libera interazione ha contribuito a rompere i confini tra Xbox One e PC, perlomeno nel corso del gioco.
Gli sviluppatori di giochi hanno anche compreso il potere del cellulare nell'ambito dei prodotti multipiattaforma online. Basterà dare un'occhiata allo strafamoso Fortnite Battle Royale della Epic Games. Gran parte della sua popolarità può essere attribuita alle recenti versioni del gioco per iOS e Android che consentono il gioco multipiattaforma su PC e console.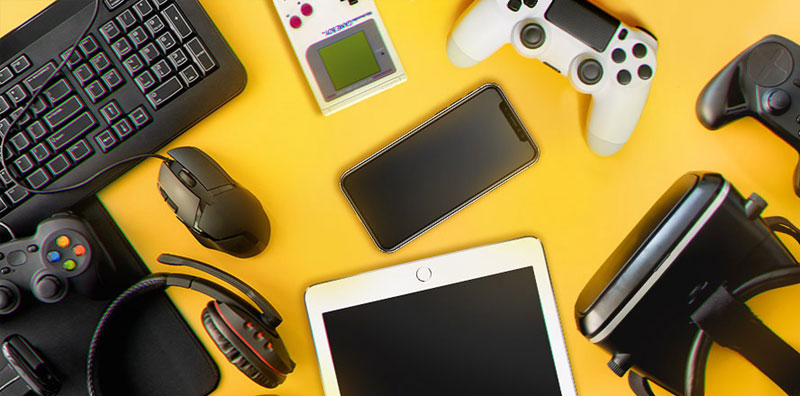 Dal 12 marzo, i giocatori su PS4 sono stati in grado di partecipare assieme ai giocatori di Mac, iOS e PC. I giocatori di Xbox One hanno anche la possibilità di giocare con gli utenti di iOS, Mac e PC ma, allo stato delle cose, i partecipanti a "giochi 2 giocatori" Xbox One e PS4 non possono ancora scontrarsi tra loro.
Tali barriere tra PS4 e Xbox One sarebbero state superate dalla Epic se non fosse stato per le restrizioni messe in atto dalla cosiddetta legge di Metcalfe. Paradossalmente, avere più utenti connessi alle reti ne aumenta il valore, con la conseguenza che tali barriere superficiali limitano il pieno potenziale del gioco online in generale.
Gli sviluppatori stanno lavorando duramente per superare tali restrizioni, offrendo un'esperienza di gioco che superi pressoché ogni barriera multipiattaforma e consenta un'esperienza ludica unita in cui quasi tutti possano giocare insieme.
Perché La Sony Non Supporta Il Multipiattaforma
Mentre la Microsoft si ostina nell'aiutare il gioco multipiattaforma per trasformarlo in realtà, il loro principale concorrente sul mercato delle console non si dimostra così entusiasta dell'idea.
In poche parole, la Sony ritiene che non trarrebbe alcun beneficio dal gioco multipiattaforma. In effetti, una tale demolizione dei confini potrebbe essere finanziariamente molto dannosa per le grandi compagnie che si affidano a giochi esclusivi per la vendita delle rispettive console. La PlayStation 4 trae grandi vantaggi dal suo appassionato gruppo di sostenitori e fa leva sulle sue peculiarità esclusive per diventare la più grande console di questa generazione.
Questo stato di predominio consente alla Sony di reclutare un numero inimmaginabile di nuovi giocatori interessati ad unirsi alle arene multiplayer più popolate su console. Facile prevedere che l'apertura al gioco multipiattaforma ridurrebbe drasticamente il dominio e l'attrattiva della PS4.
Molte persone considerano una tale testardaggine una sorta di posizione anti-consumatore nella sua progettazione, e con l'appassionata crociata multipiattaforma lanciata da aziende come Epic Games, la cui popolarità di intenti è in forte ascesa, molti ritengono che anche la Sony presto "cederà" e si unirà agli sforzi per creare una comunità ludica fortemente coesa.
Conclusione
I giochi recenti hanno fornito un contributo inestimabile allo sviluppo e all'avanzamento dei giochi multipiattaforma. Sono sufficienti pochi titoli in grado di riunire più piattaforme in maniera vincente, sicura e ragionevole per convincere l'industria ludica che la funzionalità multipiattaforma può rapidamente diventare un'impresa affidabile, divertente e altamente redditizia.
C'è così tanto da guadagnare dall'integrazione multipiattaforma e molte aziende leader del settore ne sono già consapevoli. Attraverso la cooperazione, saranno superati i limiti tecnici e sarà raggiunto un ambito di gioco equilibrato e decisamente equo.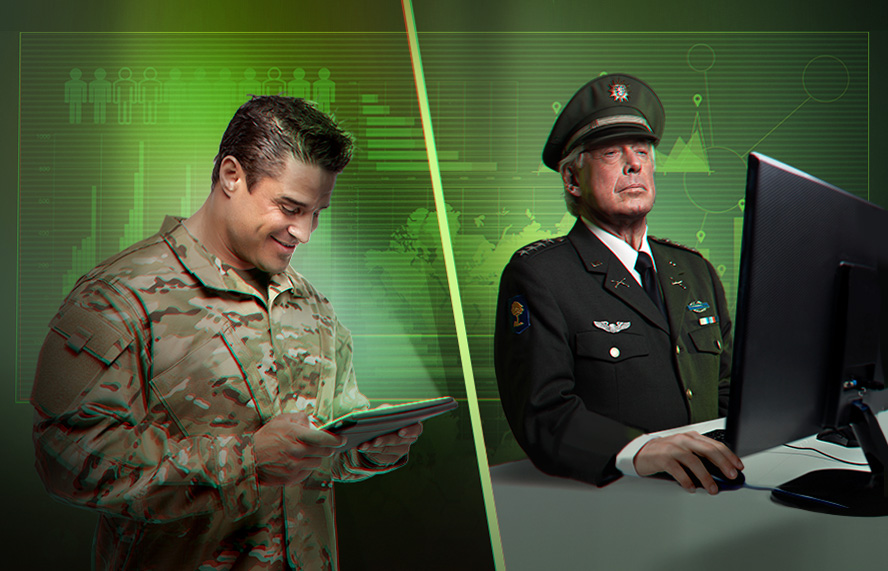 Qui non si tratta solo di consentire ai giocatori di divertirsi insieme su piattaforme diverse; ci troviamo piuttosto davanti ad un nuovo livello di cooperazione tra i giganti dell'industria del gioco. Le menti più brillanti e di maggior talento nello sviluppo e nell'orientamento dell'industria ludica lavoreranno per la prima volta insieme.
Se le cose proseguiranno in questa direzione con l'entusiasmo della Microsoft, e auspicando che anche la Sony si aggreghi lungo il cammino, assisteremo finalmente ad una rinascita nei giochi, in cui le divisioni tecniche e culturali e le limitazioni tra piattaforme andranno via svanendo.
Saremo testimoni di uno standard di gioco che non ritenevamo fosse possibile, in cui delle piattaforme ingegnosamente complete per le esperienze multi-giocatore saranno state portare a dei livelli incredibili. Il solo pensarvi risulta assolutamente stimolante, e non possiamo che rassegnarci ad attendere i futuri sviluppi di questo mondo in continua evoluzione.
Raid: Shadow Legends
Raccogli 400+ Campioni & Battiti Per La Gloria