Gaming Trends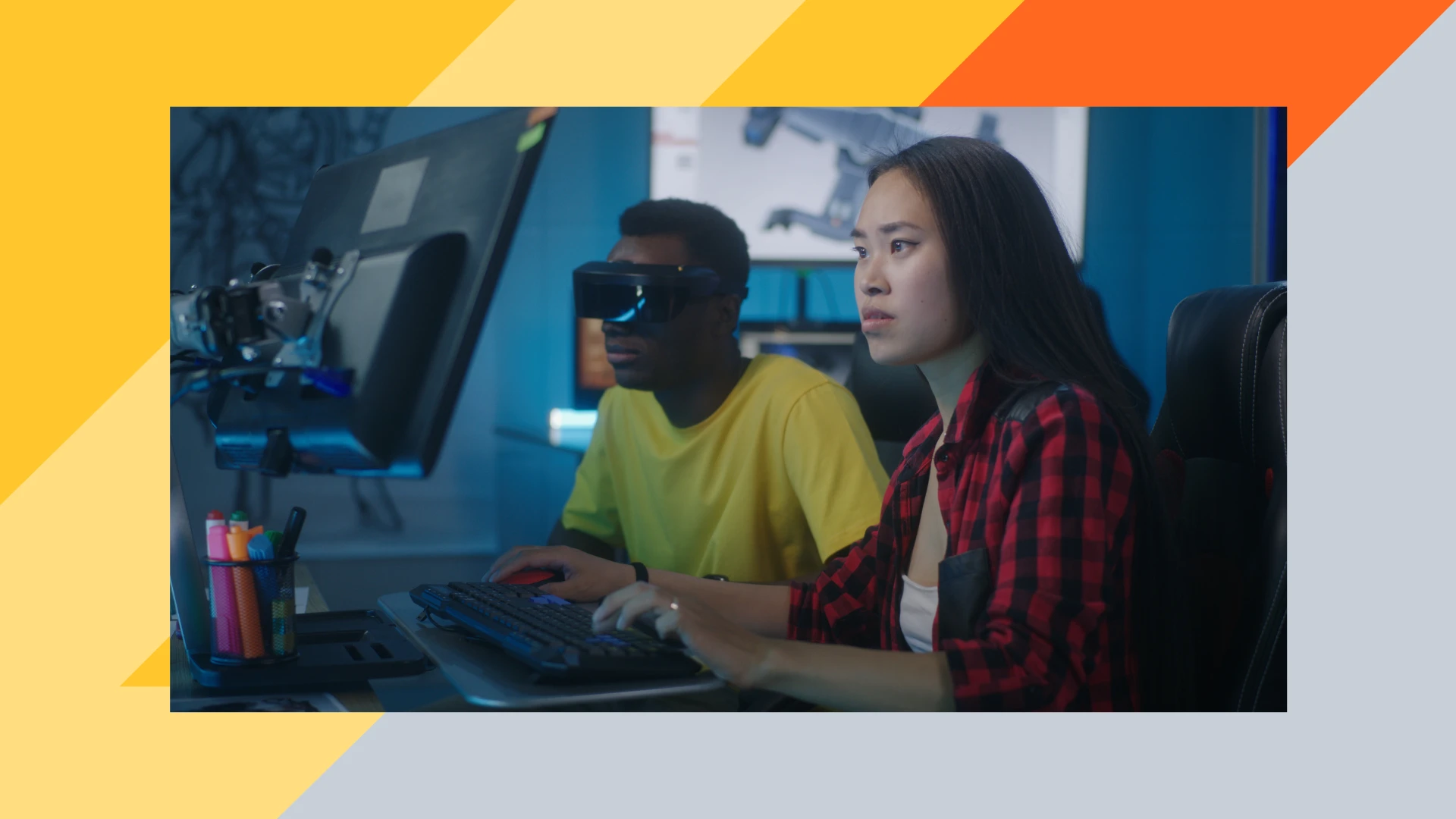 Gaming Trends kommen und gehen, kein Game bleibt für immer an der Spitze. Erst recht nicht in Zeiten, wo du so viele Games kostenlos spielen kannst und die Anzahl an neuen Titeln wahrlich in den Himmel steigt. Stattdessen sind Gaming Trends nur eine Momentaufnahme. Ein Schnappschuss der aktuellen Gaming-Ära. Sie zeigen, wie sich die Gamerschaft in diesem Moment fühlt und genau das macht sie so unglaublich spannend.

Von Online PC Spiele bis Top Smartphone Games und die Streamer-Lieblinge, wir schauen uns verschiedene Plattformen an und finden heraus, welche Spiele im Trend liegen und im Herbst 2022 von Gamern gefeiert werden.
Welche Games sind im Trend 2022?
Twitch
Die Streaming-Plattform Twitch ist ein hervorragendes Indiz dafür, welche Spiele im Trend liegen und die Gamer aktuell in ihren Bann ziehen.
Twitch ist vor allem eine Plattform, um Spiele zu schauen. Dadurch übernehmen oft Games, für die aktuell Turniere stattfinden, die Spitze, sowie etablierte Titel und brandneue Games. Genauso wie auf YouTube sind daher meist eSports-Titel wie Dota 2 und CS:GO unter den Top-Games dabei.
1. Grand Theft Auto V
Man kann heutzutage eine ganze Reihe an Games herunterladen, doch ein Titel ist seit Jahren ein absoluter Kassenschlager: Grand Theft Auto V ist auch nach fast einem Jahrzehnt immer noch die Nummer eins. Hier treffen Humor, Chaos und Spielspaß mit Freunden zusammen, was es weiterhin zu einem der beliebtesten Titel überhaupt macht.
2. Valorant
Die Verschmelzung von CS:GO und Overwatch hat sich ausgezahlt: Valorant ist nach wie vor ein Hit-Game in den Gaming Trends. Du kannst viele beliebte Spiele kostenlos spielen, und dieser Free-to-Play-Shooter ist einer davon, der die Massen auch weiterhin in seinen Bann zieht.
3. League of Legends
Gaming Trends kommen und gehen, doch League of Legends ist gekommen, um zu bleiben. Auf Rang 3 der Twitch Spiele im Trend ist und bleibt das MOBA unter den Top-Games. Mit der World Championship in vollem Gange, schießt der Hype wieder in die Höhe.
Wie sehen Gaming Trends für Handy Spiele aus?
Google Play Store
Das Mobilgerät ist längst eine der beliebtesten Spielplattformen unter Gamern und die besten Spiele fürs Handy sind daher auch für die aktuellen Gaming Trends wichtig. Welche Spiele sind im Trend auf der mobilen Plattform?
1. Pokémon GO
Nur wenige Download Games schaffen, was Pokémon GO geschafft hat. Es hält sich wacker an der Spitze der mobilen Gaming Trends und gibt mit seinem einzigartigen Konzept den Platz an der Sonne nicht auf.
2. Slither.io
Es war einst das allererste Handyspiel, nun gehört es zu den besten kostenlose Spiele für Android: Slither.io ist eine Reinkarnation von Snake, das nun Generationen nach dem Original weiterhin Gaming Trends prägt.
3. Clash Royale
Festungen aufzubauen, zu verteidigen und die der anderen zu attackieren, scheint nach wie vor enorm beliebt zu sein: Clash Royale, ein Titel der Clash-Reihe, schafft es aufs Treppchen der mobilen Gaming Trends.
Apple App Store
1. Survivor.io
Es gibt reichlich grandiose free Games iOS, doch die Nummer eins der Spiele im Trend auf Apples Plattform ist aktuell das Survival-Strategiespiel Survivor.io. Verteidige dich gegen Horden an Gegner, bekämpfe Bosse und überlebe.
2. Stumble Guys
Es ist der erste Battle-Royale-Titel auf dieser Gaming Trends Liste: In Stumble Guys wirst du auf einen Hindernisparcours geschickt, der sich immer wieder verändert, während andere Spieler versuchen, dich aufzuhalten. Das macht es zu einem unglaublich witzigen Party-Spiel.
3. X-Hero: Idle Avengers
Achtung, nicht verwechseln: X-Hero: Idle Avengers hat nichts mit Marvel zu tun, sondern ist ein Fantasy Gacha Game. Schlachten werden darin mit Karten ausgetragen, du stellst dein Team zusammen und baust dein Deck auf.
Welche Spiele sind im Trend am PC?
Ähnlich wie das bei Twitch der Fall ist, hängen die Gaming Trends am PC oftmals mit aktuell stattfindenden Turnieren zusammen, doch auch neue Releases führen die Listen meist an. Doch sobald der Hype um einen neuen Release abgeklungen hat, übernimmt meist Minecraft wieder das Ruder.
1. Roblox
Dieses Game basiert gänzlich auf der Kreativität der Gamer, daher ist es wenig überraschend, dass Roblox unter den Top Gaming Trends am PC zu finden ist. Hier gibt es so viel zu sehen und zu tun, das es zu einem zeitlosen Klassiker wird.
2. Fall Guys
Es hat das Genre der Party Battle Royales populär gemacht und ist nach wie vor ein beliebtes Spiel: Fall Guys. Schaffe es ins Ziel und räum deine Gegner ohne Rücksicht auf Verluste aus dem Weg. Lacher garantiert!
3. Minecraft
Minecraft muss wohl keiner erklären. Es ist ein Gaming Trend, der Gamer aller Generationen in seinen Bann zieht. Es ist inzwischen vielmehr eine Institution als ein Game.
Welches Spiel ist jetzt gerade im Trend für Konsolen?
Sony PlayStation 5
1. The Last of Us Part 1
The Last of Us Part 1, das Remake von Sonys Blockbuster-Game, kommt gerade frisch aus der Presse und führt die Gaming Trends an. Der Zombie-Action-Hit spielt sich jetzt noch besser als je zuvor.
2. Fortnite
Es ist nicht nur ein Top-Kandidat der Gaming Trends, sondern auch einer der Vorherrscher im Bereich für die besten Spiele kostenlos: Fortnite. Epics Battle Royale baut seine Welt und Gamerschaft immer weiter aus und wird sicherlich so schnell nicht von der Spitze rücken.
3. Fall Guys
Nicht nur am PC, auch an der PlayStation ist Fall Guys ein absoluter Hit. Spieler lieben das Party Battle Royale einfach auf allen Plattformen. Und wieso auch nicht?
Microsoft Xbox Series
1. Fortnite
Wenig überraschend ist Fortnite auch auf der Xbox enorm beliebt. Als grandioser Crossplay-Titel treffen hier schließlich Spieler jeglicher Plattformen auf dem Schlachtfeld aufeinander.
2. Call of Duty: Modern Warfare
Xbox hatte schon immer eine etwas andere Anhängerschaft an Fans als Sony, und COD ist eines der besten Beispiele, die das zeigen. Modern Warfare hebt die gefeierte Spielreihe mit beeindruckender Grafik auf eine neue Ebene.
3. Apex Legends
Auch das Free-to-Play Battle Royale Apex Legends schafft es unter den Xbox Gaming Trends aufs Treppchen. Das Game, das im Titanfall-Universum spielt, kam wahrlich aus dem Nichts und hat die Welt im Sturm erobert.
Nintendo Switch
Last but not least: Welche Spiele sind im Trend auf der Nintendo Switch? Auf Nintendos Plattform stehen ikonische Nintendo-Charaktere und farbenfrohe Spielaction für immer an der Spitze.
1. Splatoon 3
Der bunte Multiplayer-Shooter Splatoon 3, in dem es darum geht, die Welt in Farbe zu tränken, kam kürzlich heraus und steht unter den Gaming Trends auf der Switch an Nummer eins. Mit diesem chaotischen Spiel hat Nintendo wieder einmal ins Schwarze (oder Pinke?) getroffen.
2. Mario Kart 8 Deluxe
Mario Kart 8 Deluxe rast an zweiter Stelle durchs Ziel. Gerade ist ein neues DLC mit neuen Rennstrecken im Game gelandet, was den Hit-Kart-Racer wieder unter die Top Gaming Trends befördert.
3. Super Smash Bros. Ultimate
Der neuste Eintrag der gefeierten Smash Bros.-Reihe ist der letzte Titel der Gaming Trends, die aktuell die Gamer in ihren Bann ziehen. Mit einer riesigen Auswahl an Charakteren, Online-Play und einer riesigen Community ist die Spielreihe nach wie vor ein Riesenhit.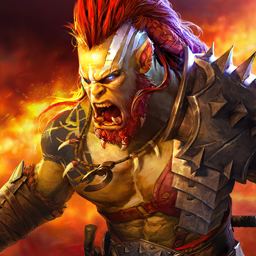 RAID: Shadow Legends
Sammle über 700 Champions & kämpfe um Ruhm