Was ist das Spiel des Jahres 2022? Kann das jemand mit Sicherheit sagen?
Schau dir unsere Spiel des Jahres Liste an und finde heraus, welche Titel im Rennen sind – und wer weiß, vielleicht stimmst du uns ja zu! Ist es dieses Jahr möglicherweise eines der PVP Online Games? Oder doch eines der Casual Games PC?
Das "Spiel des Jahres" ist eine subjektive Auszeichnung. Das ist eine unumstrittene Aussage, denn jeder Preisträger löst zuweilen etwas an Kontroverse aus. Wir werden in diesem Artikel Öl ins sprichwörtliche Feuer gießen, aber nicht um zu polarisieren.
Es wurden die besten Spiele des Jahres herausgesucht, Weil wir möchten, dass du weißt, was die Kritiker gelobt haben (und natürlich nicht, weil wir einen Streit anfangen wollen).
Wir wissen aber auch, dass wir im besten Fall eine gesunde Debatte anregen, wenn wir etwas als "Spiel des Jahres" bekanntgeben. Das solltest du im Hinterkopf behalten, wenn du unserer Top-Auswahl durchliest Du bist vielleicht anderer Meinung und hast deine eigene Auswahl.
Auf der Grundlage von Beurteilungen, Verkaufszahlen und Kritiken haben wir drei Spiele des Jahres gekürt.
Wir haben auch ein paar Spiele herausgesucht, die zum Spiel des Jahres 2022 gekürt werden könnten, wenn die ersten Auszeichnungen eintreffen. Hier ist eine Übersicht der Spiele des Jahres:
Lass uns beginnen!
PC-Spiel des Jahres 2021 und zuvor
Sekiro: Shadows Die Twice – 2019
Hades – 2020
It Takes Two – 2021
Kostenlose Spiele am PC gewinnen diesen Preis weniger oft. Das Spiel des Jahres 2021 von Game Awards wurde als Spitzenreiter der PC-Kategorie ausgewählt und ist kostenpflichtig. Wir hätten aber auch Resident Evil Village zum PC-Spiel Nr. 1 des Jahres 2021 wählen können.
Warum? Der neueste Teil von Capcoms Resident Evil gehört nicht nur bei den Game Awards zum besten Spiel des Jahres 2021, sondern wurde auch von der Steam Awards-Gemeinschaft dazu gewählt.
Das Horrorspiel in der Ich-Form war in den Augen einiger Spieler das Beste, weil es Horror und Spannung auf eine ganz neue Ebene brachte. Wenn du jedoch nach etwas suchst, das etwas angenehmer und für die breite Masse zugänglich ist, ist It Takes Two eine lohnende Alternative.
Diese Action-Adventure-Plattform, die von Hazelight Studios entwickelt und von EA veröffentlicht wurde, wird ein Paar, das kurz vor der Scheidung steht, durch die Tränen ihrer Tochter in eine Puppe gezwungen.
Das Ziel ist es, zu entkommen. Was dieses Spiel so interessant macht, ist die Tatsache, dass es immer zu zweit gespielt wird. Das bedeutet, dass man mit jemandem zusammenarbeiten muss, was dem Ganzen eine einzigartige kommunikative Tiefe verleiht. Abgesehen davon, dass es das Spiel des Jahres von den Game Awards ist, wurde It Takes Two von den D.I.C.E. Awards hoch bewertet.
Die obengenannten Games sind kostenpflichtig, doch gibt es auch kostenlose Spiele PC 2021, die es Wert ist, anzuschauen. Suche kostenlose Spiele zum Herunterladen bei uns.
Konsolen-Spiel des Jahres 📢
The Outer Worlds – 2019
Ghost of Tsushima – 2020
Returnal – 2021
Wie bisher haben wir uns bei der Auswahl in dieser Kategorie an der Top-Auswahl der Game Awards orientiert. Allerdings haben wir uns auch von anderen Organisationen inspirieren lassen. Zum Beispiel war das Spiel des Jahres 2021 laut Game Award It Takes Two.
Wir haben es in unsere PC-Kategorie eingeordnet, aber man hätte es auch einfach als Konsolen-Spiel einstufen können.
Dasselbe gilt für Ghost of Tsushima und The Outer Worlds. Beide Spiele standen bei PC- und Konsolenspielern hoch im Kurs. Da wir die Gewinner des Spiels des Jahres der Game Awards in die PC-Kategorie einordnen, haben wir eine ebenso beeindruckende Alternative ausgewählt, die die Konsolen-Community repräsentiert.
Aus diesem Grund haben wir uns für das Spiel des Jahres der British Academy Games Awards für das Jahr 2021 entschieden: Returnal.
Returnal ist ein von Spiele-Websites, Magazinen und Spielern hoch gelobter Third-Person-Shooter, der die Reise einer Astronautin namens Selene Vassos verfolgt. Auf dem Planeten Atropos angekommen, begibt sich Vassos auf die Suche nach dem Weißen Schatten, bleibt aber in einer Zeitschleife stecken.
Deine Aufgabe ist es, die Rätsel der Gegenwart und der Vergangenheit zu lösen, um die Zukunft freizuschalten. Diese oft schwierige Aufgabe hat einige Kritiker auf den Plan gerufen, aber dank der beeindruckenden Grafik und der starken Kampfdynamik war Returnal für viele das beste Spiel des Jahres 2021. Wem diese Spiele zu teuer sind, kann sich neue Free-to-Play Games näher anschauen.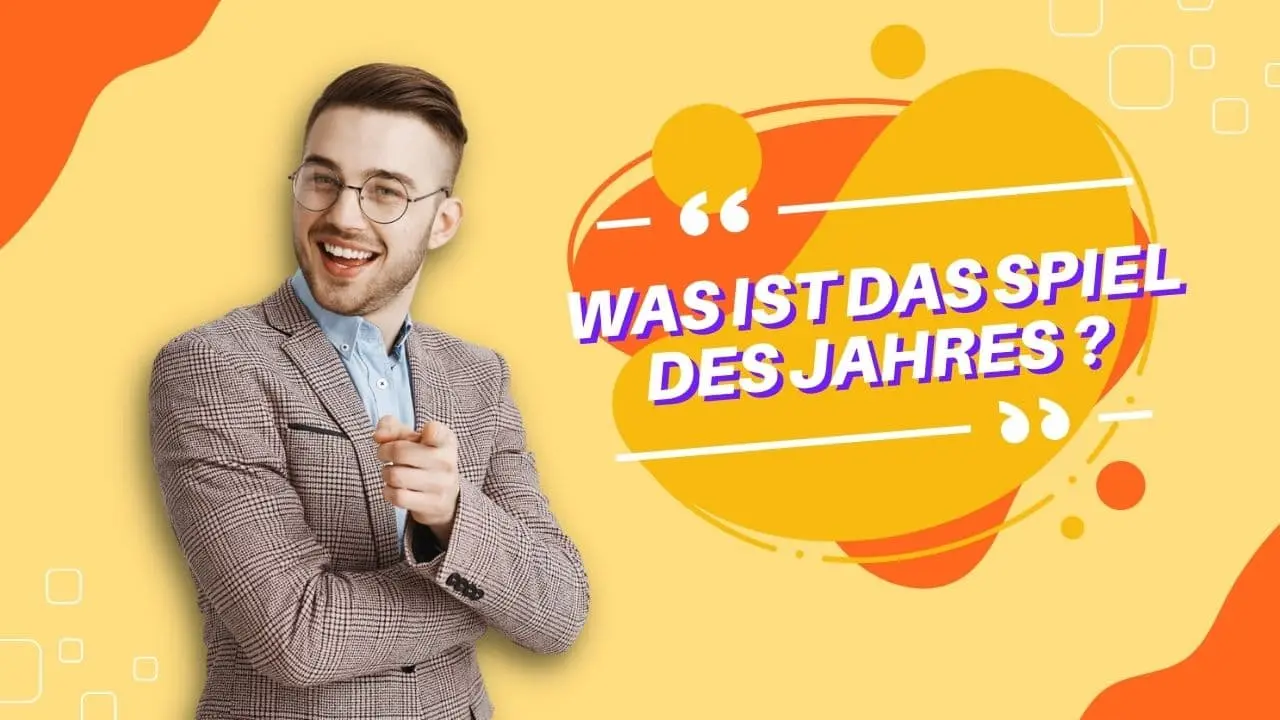 Handyspiel des Jahres
Life Is Strange – 2018
Cooking Diary: Restaurant Game – 2019
Hados 2 – 2020
Beste Spiele für Handy des Jahres 2022 haben wir uns auf die International Mobile Gaming Awards bezogen. Die 2004 gegründete Organisation erkennt die Vortrefflichkeit im Bereich des mobilen Spielens in einer Reihe von Kategorien an, einschließlich Storytelling, AR und Innovation.
Für diese Spiel des Jahres Übersicht haben wir die drei jüngsten Gewinner aus der Kategorie "People's Choice" herausgesucht.
Life is Strange hat 2018 den Titel geholt, weil es dem PC/Konsolen-Original von Dontnod Entertainment treu geblieben ist. Das Abenteuerspiel im Stil einer dritten Person erzählt eine fesselnde Geschichte von Freundschaft, Tragödien und Katastrophen und präsentiert spannende Aufgaben.
Cooking Diary: Restaurant Game war 2019 das beste Angebot. Zeitmanagement-Spiele wie dieses bieten oft Anlass für verschiedene Meinungen, aber der Spielablauf in dieser Kreation von Mytona ist wirklich fesselnd.
Es ist eine beachtliche Leistung, kulinarische Kreationen zu entwickeln und ein Netz von florierenden Restaurants zu betreiben.
Das Handyspiel des Jahres 2020 war vielleicht eine Überraschung, da es nicht aus einem der großen Softwareproduktionsländer kam. Dieser First-Person-Shooter wurde vom Iraner Mehdi Peighaminasab entwickelt.
Hados 2 hat nicht nur ein klassisches Design mit einem modernen Touch, sondern auch eine nicht-lineare Struktur. Das macht die Aufgaben komplex genug, um Hados 2 in einen ähnlichen Bereich wie PC-FPS-Hits wie Doom Eternal einzuordnen.
Beste Android-Spiele kostenlos 2021 finden? Auf das ist immer am Handy möglich. Suche einfach "bestes Handy Game 2021" oder " die besten Handy Spiele 2023", um Inspiration zu finden.
Wahl deines besten Spiels des Jahres
Wie du siehst, ist es nicht einfach, das beste Spiel von 2022 zu definieren. Neben den verschiedenen Geräten und Genres müssen auch die unterschiedlichen Geschmäcker berücksichtigt werden. Manche Leute lieben zum Beispiel den Horror von Resident Evil Village und haben es zu ihrem Spiel des Jahres aus der Übersicht gewählt.
Andere, die eine eher ausgelassenere Art von Spiel bevorzugten, entschieden sich für It Takes Two.
Diese Unterschiede machen es unmöglich, ein einziges Spiel des Jahres definitiv zu bestimmen.
Fazit: Das Beste, was du tun kannst, ist, eine Vielzahl von Optionen in Betracht zu ziehen. Das bedeutet, dass du entscheiden musst, welche Arten von Spielen dir am meisten Spaß machen und auf welchen Geräten du sie spielen möchtest.
Es gibt offensichtliche Unterschiede zwischen dem Spielen eines F2P-Spiels auf dem Mobiltelefon, dem Genuss eines Flash-Spiels auf Ihrem PC oder dem Nervenkitzel von Autospielen für Konsolen. Auch findet man am Mac kostenlose Spiele. Tatsächlicht erscheinen beste Spiele für Mac und Co jählich auf dem Markt.
Die Entscheidung liegt bei dir, aber du musst sie treffen. Wenn du sie getroffen hast, kannst du anhand deiner Kriterien feststellen, was angesagt ist.
Was ist das Spiel des Jahres 2022?
Wir wissen, dass die Wahl des besten Spiels des Jahres 2022 von persönlichen Vorlieben abhängig ist. Beispielsweise sind manchen Spielern die kostenlose Spiele auf Deutsch lieber. Unter Berücksichtigung einer Vielzahl von Genres, Themen und Formaten gibt es jedoch einige Kandidaten für das Spiel des Jahres 2022, die du berücksichtigen solltest. Hier ist die Liste der Spiel des Jahres.
Galactic Civilizations 4
Elden Ring
Forspoken
Lost Ark
Phobies
Erstes Spiel überzeugte besonders als Weltall-Strategiespiel. Games wie 4x Strategie sollten nie unterschätzt warden. Doch jedes der Spiele der Liste könnte zum besten Spiel des Jahres 2022 ernannt werden, vielleicht aber auch nicht. Das ist das Schöne, wenn man einen Erfolg auswählen will. Es gibt so viele Spiele, Variablen und Preisverleiher, dass fast jedes hochwertige Produkt eine Chance hat, zu gewinnen. Auf welches Spiel setzt du?