Detta così, la frase "Gioco dell'anno" ha tutta l'aria di essere una valutazione arbitraria. Anche noi abbiamo eletto il gioco più bello del mondo in base a criteri ben precisi, ma la verità è che la risposta giusta non esiste.
Crediamo alla validità di quest'ultima affermazione, ma non sempre mette tutti d'accordo.
Capita spesso, infatti, che chiunque abbia vinto un premio di una certa importanza tenda a mettere i puntini sulle i. Ed è proprio quello che faremo in questo articolo: continueremo a mettere la proverbiale carne al fuoco, ma il nostro scopo non è creare fazioni.
Abbiamo selezionato i migliori giochi attualmente in circolazione secondo la critica, con uno sguardo puntato sugli aspetti maggiormente apprezzati, e dando spazio a tutti.
Sappiamo anche che quando si elegge il "gioco dell'anno", stiamo tutt'al più alimentando un dibattito sano. Questo è bene ricordarlo mentre leggi questa guida, perché potresti dissentire dalle nostre scelte e magari avere i tuoi giochi dell'anno.
Noi ci siamo basati sulle recensioni, gli incassi e la critica, per scegliere il nostro trittico dei migliori videogiochi dell'anno.
Ne abbiamo selezionato un paio che hanno tutte le carte in regola per concorrere al titolo del 2022 a mano a mano che si terranno gli eventi di premiazione.
È giunto il momento di entrare nel vivo dei videogiochi dell'anno!
Gioco dell'anno per PC
Sekiro: Shadows Die Twice - 2019
Hades - 2020
It Takes Two – 2021
Abbiamo scelto il gioco dell'anno 2021 eletto dai Game Awards come il punto di riferimento della categoria dei giochi per PC, ma avremmo potuto scegliere anche Resident Evil Village.
Come mai? Semplice! Oltre a comparire tra i migliori candidati dei Game Awards, l'ultimo capitolo della Capcom, Resident Evil, è stato eletto gioco dell'anno 2021 anche dalla Comunità di Steam.
Per molti, il vero vincitore è Resident Evil Village poiché questo horror in prima persona ha portato i giochi horror e la suspense in generale a un livello nettamente superiore. Ma se stai cercando qualcosa di più gradevole e accessibile a tutti, allora It Takes Two è l'alternativa giusta.
Prodotto da Hazelight Studios e pubblicato da EA Originals, questo gioco di azione e avventura a piattaforme vede protagonista una coppia, sul punto di divorziare, che viene trasformata in bambola da una lacrima della loro bambina.
L'unico obiettivo del gioco è quello di fuggire, ma ciò che lo rende davvero emozionante è il fatto di giocare in due. Si tratta di un'esperienza gomito a gomito che aggiunge all'azione un'incredibile profondità comunicativa. It Takes Two è stato eletto gioco dell'anno 2021 dai The Game Awards, ma è anche comparso tra i primi posti ai D.I.C.E. Awards. Per schiarirti le idee, leggi i migliori giochi pc di sempre che compaiono nella nostra lista.
Gioco dell'anno per console
The Outer Worlds - 2019
Ghost of Tsushima - 2020
Returnal - 2021
Finora i The Game Awards hanno orientato la nostra selezione, anche se abbiamo ascoltato il parere di altre voci competenti in materia. Come abbiamo visto, per i Game Awards, il gioco dell'anno è It Takes Two.
Lo abbiamo inserito nella categoria del gioco dell'anno per PC, ma avrebbe potuto tranquillamente comparire in quella delle console.
Vale lo stesso per Ghost of Tsushima e The Outer Worlds. Entrambi i giochi sono stati apprezzati moltissimo sia dagli appassionati del PC, che da quelli della console. Visto che per i giochi per PC, abbiamo scelto il migliore secondo i Game Awards, stavolta vogliamo darti un'alternativa altrettanto valida e che rappresenta al meglio i fan della console.
Vogliamo proporti il gioco dell'anno del 2021 secondo la British Academy Games Awards, ovvero Returnal.
Returnal ha raccolto recensioni positive su ogni fronte: siti specializzati, riviste e giocatori. Questo shooter in terza persona segue la vicenda dell'astronauta Selene Vassos che, naufragata sul pianeta Atropo, inizia a esplorare la zona. Dopo aver ricevuto un segnale fantasma, chiamato White Shadow, Selene rimane incastrata in un loop temporale.
Il tuo compito è quello di risolvere gli enigmi del presente e del passato per sbloccare il futuro. La missione - che in molti hanno descritto come ai limiti dell'impossibile - ha attirato non poche critiche ma, grazie a un comparto grafico spettacolare e poderose dinamiche di combattimento, Returnal è per molti il gioco dell'anno 2021.
Gioco dell'anno per cellulare
Life Is Strange - 2018
Cooking Diary: Restaurant Game - 2019
Hados 2 - 2020
Per questa categoria abbiamo ascoltato gli International Mobile Gaming Awards. Istituita nel 2004, questa organizzazione premia l'eccellenza dei giochi per cellulare, tenendo presente svariati fattori, tra cui lo storytelling, l'AR (realtà aumentata), nonché il livello di innovazione apportato. A proposito, dai subito un'occhiata ai giochi AR che pensiamo facciano al caso tuo!
Abbiamo poi selezionato gli ultimi tre vincitori della categoria People's Choice Award.
Life is Strange ha meritato il posto più alto del podio nel 2018 perché incredibilmente fedele all'originale per PC e console di Dontnod Entertainment. Tra i vari giochi di avventura in terza persona, Life is Strange racconta una straordinaria storia di amicizia, lutto e fallimento, e regala ai giocatori missioni che danno loro non poco filo da torcere.
Il 2019 invece è stata un'ottima annata per Cooking Diary: Restaurant Game. I giochi di gestione del tempo son in grado di generare infinite discussioni in seno alla comunità videoludica ma, checché se ne dica, il gameplay dell'opera di Mytona è semplicemente travolgente.
In fin dei conti, ideare piatti sempre nuovi e gestire una rete di ristoranti non è una cosa da poco.
Nel 2020 il gioco dell'anno ha lasciato tutti un po' a bocca aperta. Probabilmente, il motivo principale è forse la provenienza, poiché si tratta di un gioco ideato da uno studio che non fa parte dei mostri sacri della produzione videoludica. Hados 2 compare nella categoria dei giochi sparatutto in prima persona ed è stato sviluppato dall'iraniana Mehdi Peighaminasab.
Il gioco rappresenta la sintesi perfetta tra stile classico e moderno. La struttura del gioco è tutto fuorché lineare e le sue quest sono difficili, quanto basta da farlo entrare nello stesso olimpo dei giochi FPS per PC del calibro di Doom Eternal.
Scegliere il gioco dell'anno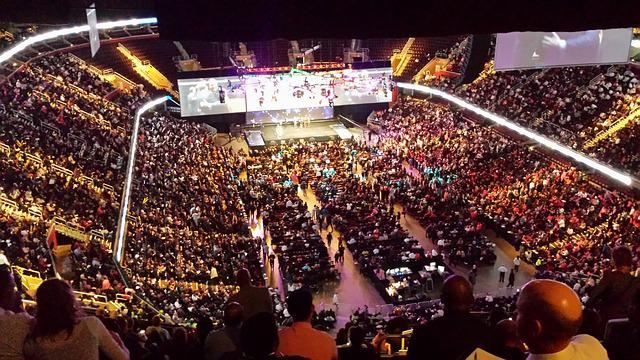 Come vedi, scegliere i videogiochi dell'anno non è proprio facilissimo. Oltre a considerare i vari dispositivi e generi, bisogna tenere presente anche i gusti individuali di ogni giocatore. Ad esempio, le tonalità dark di Resident Evil hanno convinto talmente tanti giocatori al punto che la Comunità di Steam lo ha eletto a mani basse gioco dell'anno.
Allo stesso tempo altri hanno preferito giochi dallo stile meno ombroso e più spensierato, come It Takes Two.
Il fatto che la comunità videoludica sia così variegata rende impossibile sceglierne uno solo.
Morale della favola: l'unica cosa che puoi fare è considerare varie opzioni, facendo una cernita dei giochi e delle piattaforme di giochi che più sono nelle tue corde.
Naturalmente non si può negare l'abisso che c'è tra i giochi online gratis, i giochi free to play su cellulare, i giochi Flash su PC e il brivido dei giochi di corsa su console. L'importante è fare una scelta, prendendo una posizione chiara. Una volta che ti sarai deciso, potrai finalmente eleggere il gioco che più ti ha emozionato.
Giochi dell'anno 2022: tutti i candidati
Abbiamo capito che eleggere il gioco dell'anno è qualcosa che riflette una preferenza individuale. Dopo aver passato al vaglio i vari generi di giochi, temi, e formati, ecco quali sono i candidati che secondo noi vanno tenuti sott'occhio nel 2022:
Galactic Civilizations 4
Elden Ring
Forspoken
Lost Ark
Phobies
È difficile prevedere se uno dei titoli della nostra cinquina diventerà il gioco dell'anno, ma è proprio questo il bello di scegliere le proprie hit! Ormai esistono talmente tanti giochi, variabili e organismi di premiazione che qualunque prodotto che dimostri, nell'insieme, un'eccellente qualità, potrebbe aggiudicarsi la vittoria. E tu? Sai già su quale cavallo puntare?