Best of jeu de l'année : en quête des succès des jeux de ces dernières années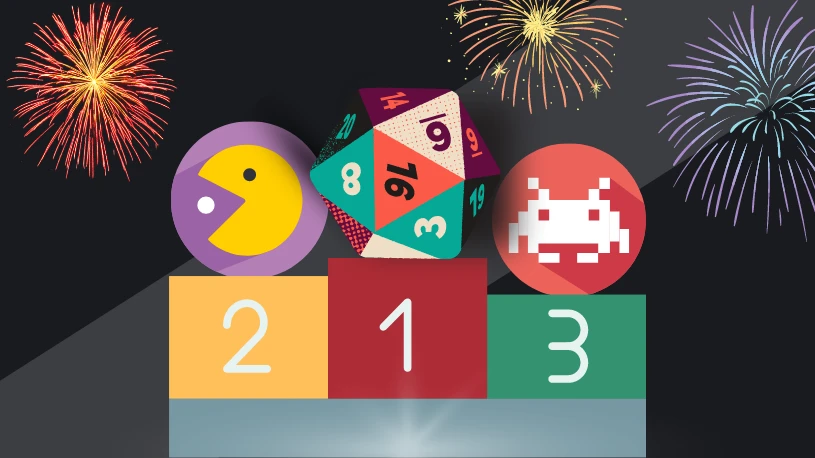 Quel jeu mérite le titre de jeu de l'année ? Qui est à même de décerner ce titre ?
Consulte ici les jeux vidéo que nous avons sélectionné et découvre ceux qui sont en lice pour le titre de jeu vidéo de l'année. Qui sait, peut-être seras-tu d'accord avec nous !

Le prix du « jeu de l'année » est une récompense très subjective. Cela est vrai puisque la plupart des vainqueurs de ce titre ont été sujets à controverse. Dans cet article, nous allons mettre de l'huile sur le feu, mais pas pour le plaisir de semer la zizanie.
Nous avons sélectionné les jeux les mieux notés parce que nous voulons que tu saches quels jeux ont été couverts de louanges par la critique (et pas pour provoquer des disputes).
En outre, en désignant un « jeu vidéo de l'année », notre intention est d'encourager un débat sain. Garde cela à l'esprit tout au long de ta lecture. Il est possible que tu ne sois pas d'accord et que tu aies ton propre classement.
Sur la base des évaluations, des ventes et des critiques, nous avons identifié trois jeux de l'année.
Nous avons également sélectionné quelques jeux qui pourraient être nominés pour 2022, quand les prix seront attribués.
C'est parti !
Jeux sur PC de l'année
Sekiro: Shadows Die Twice - 2019
Hades - 2020
It Takes Two – 2021
Dans notre quête des meilleurs jeux PC de tous le temps, nous avons jeté notre dévolu sur le vainqueur du Game Awards 2021 pour notre tête du classement de la catégorie jeu sur PC. Mais nous aurions tout aussi bien pu choisir Resident Evil Village comme jeu de l'année 2021.
Pourquoi ? Le dernier Resident Evil, issu du studio Capcom, ne fait pas seulement partie du top des Game Awards, mais il a également été élu meilleur jeu 2021 par la communauté de Steam.
Certains joueurs ont élu ce jeu d'horreur à la première personne meilleur jeu de l'année parce qu'il atteignait de nouveaux sommets dans l'horreur et le suspense. Mais si tu recherches quelque chose de plus accessible au grand public, It Takes Two est une solution alternative de premier choix.
Développé par Hazelight Studios et édité par EA, ce jeu de plateforme d'action-aventure raconte l'histoire d'un couple au bord du divorce, emprisonné dans le corps d'une poupée par les larmes de leur fille.
L'objectif du jeu est d'en échapper, et ce qui rend ce jeu intéressant, c'est qu'il faut toujours jouer à deux. Il faut donc composer avec un autre joueur, ce qui apporte une profondeur unique à l'action, parce qu'il est nécessaire de communiquer. It Takes Two a non seulement été nommé jeu de l'année 2021 par les Game Awards, mais il a aussi reçu une note très élevée aux D.I.C.E. Awards.
Jeux console de l'année
The Outer Worlds - 2019
Ghost of Tsushima - 2020
Returnal - 2021
Comme pour la catégorie précédente, les premiers choix des Game Awards ont guidé notre sélection pour cette catégorie. Mais nous nous sommes aussi inspirés d'autres compétitions. Par exemple, les Game Awards ont jugé que le jeu de l'année 2021 était It Takes Two.
Nous l'avons placé dans notre catégorie PC, mais il aurait tout aussi bien pu être classé comme un jeu de console.
De même pour Ghost of Tsushima et The Outer Worlds. Ces deux jeux ont eux aussi reçu une note élevée des joueurs PC et console. Étant donné que nous avons placé le jeu de l'année des Game Awards dans la catégorie PC, nous avons choisi un jeu tout aussi impressionnant pour représenter la catégorie des consoles.
Nous avons donc choisi le jeu de l'année 2021 des British Academy Games Awards : Returnal.
Acclamé par les sites web, les magazines spécialisés et les gamers eux-mêmes, Returnal est un jeu de tir à la troisième personne qui suit le parcours d'une astronaute appelée Selene Vassos. Sur la planète Atropos, Vassos se met en quête de l'Ombre blanche, mais elle se retrouve bloquée dans une boucle temporelle.
Ta mission est de trouver le sens des indices du présent et du passé pour ouvrir les portes de l'avenir. Cette tâche souvent pénible a été la source de critiques, mais grâce aux visuels époustouflants et à des dynamiques de combat solides, Returnal a été le jeu de l'année 2021 pour beaucoup de gens.
Jeu pour mobile de l'année
Life Is Strange - 2018
Cooking Diary: Restaurant Game - 2019
Hados 2 - 2020
Pour le jeu mobile de l'année, nous nous sommes tournés vers les International Mobile Gaming Awards. Fondée en 2004, cette organisation récompense l'excellence dans la catégorie des jeux pour mobile à travers toute une série de catégories, y compris le storytelling, l'AR et l'innovation.
Dans le cadre de cette vue d'ensemble, nous avons sélectionné trois des derniers vainqueurs de la catégorie People's Choice.
Life is Strange a remporté le titre en 2018 pour être resté fidèle au jeu sur PC/console original de Don't Nod Entertainment. Ce titre qui se classe dans les jeux d'aventure à la troisième personne raconte une histoire passionnante d'amitié, de tragédie et de catastrophes, tout en proposant des missions intéressantes.
Cooking Diary : Restaurant Game a été le jeu de l'année 2019. Contrairement aux jeux d'aventure, souvent plus accessibles au grand public, les jeux de gestion du temps comme celui-ci peuvent souvent diviser, mais le gameplay de cette création de Mytona donne réellement envie de continuer à jouer.
Trouver de nouvelles créations culinaires tout en gérant un réseau de restaurants en plein essor n'est pas une mince affaire.
Le jeu pour mobile de l'année 2020 était peut-être une surprise, étant donné qu'il ne vient pas d'un pays particulièrement connu pour le développement de logiciels. Le jeu de tir à la première personne lauréat de 2020 a été développé par l'Iranien Mehdi Peighaminasab.
En plus de son style classique avec une touche moderne, Hados 2 propose une structure non linéaire. Cela rend les quêtes suffisamment complexes pour que Hados 2 rivalise avec des jeux FPS sur PC comme Doom Eternal.
Choisis tes jeux de l'année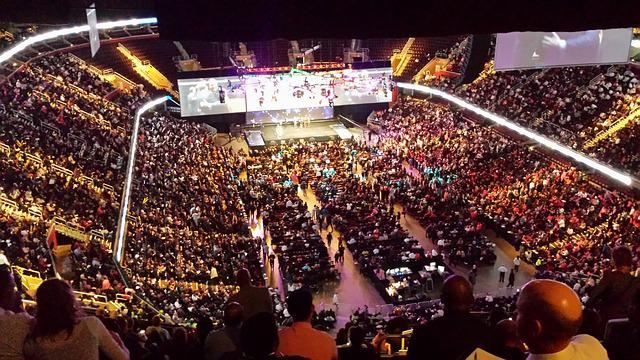 Comme tu peux le voir, trouver les jeux vidéo de l'année n'est pas une mince affaire. Il faut tenir compte non seulement des différents appareils et genres de jeux vidéo, mais aussi des différences de goûts. Il ne s'agit donc pas nécessairement de repérer le jeu le plus connu au monde.
Par exemple, certaines personnes préfèrent les jeux d'horreur et ont fait de Resident Evil Village leur jeu de l'année.
D'autres ont préféré un type de jeu plus ludique et ont opté pour It Takes Two.
Ces différences signifient qu'il est impossible de nommer UN jeu de l'année.
Au bout du compte, la meilleure chose à faire, c'est d'envisager plusieurs options. Cela implique une sélection des types de jeux que tu aimes le plus et des plateformes de jeux sur lesquelles tu veux y jouer. Tu peux par exemple préférer jouer en ligne sur PC.
Il existe des différences très notables entre les jeux free-to-play pour mobile, les jeux AR, les jeux Flash sur PC, et les jeux de course sur console. Une fois que tu as fait ton choix de genre et de plateforme, tu peux déterminer ce qui te plaît le plus sur la base de ces critères.
Candidats pour le jeu de l'année 2022
Nous savons que le choix du jeu de l'année 2022 est une question de préférences personnelles. Cependant, en tenant compte d'une multitude de genres, thèmes et formats, voici quelques vaillants candidats pour faire partie des meilleurs jeux pour 2022 :
Galactic Civilizations 4
Elden Ring
Forspoken
Lost Ark
Phobies
N'importe lequel de ces jeux pourrait devenir le jeu de l'année, ou pas. C'est pour ça que choisir un titre est si palpitant. Il y a tellement de jeux, variables et compétitions que pratiquement tous les produits de haute qualité ont une chance de gagner. Sur lequel es-tu prêt à parier ?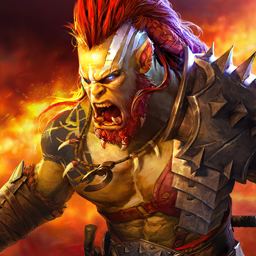 RAID: Shadow Legends
Récupère + de 700 Champions et décroche la gloire