The Top 7 Christmas Video Games to Get You in the Spirit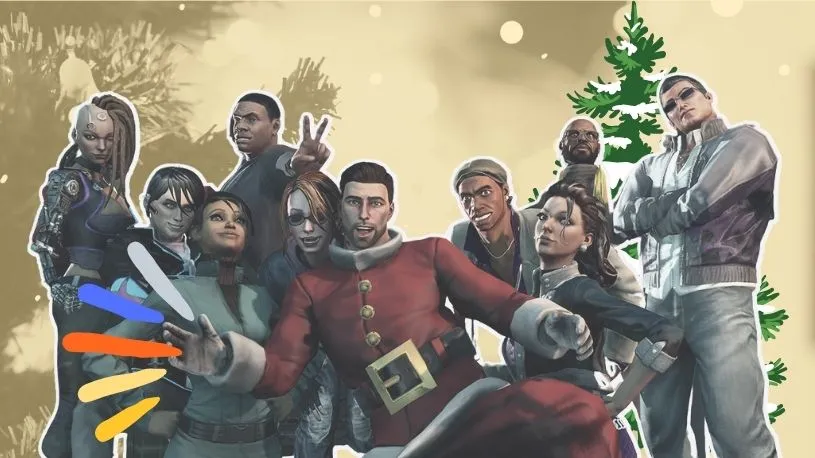 Christmas - it is the most wonderful time of the year. Aside from the mulled wine, the copious amounts of turkey, and the awful family charades, there's usually plenty of downtime for gamers like yourself to sit down and relax with the best Christmas games online.
If you enjoy unwinding over the holiday season with your PC or games console, read on as we reveal seven of the best Christmas-themed video games that you can enjoy on your own – perfect for when the extended family are getting a bit much!

Super Mario Odyssey (feat. The Snow Kingdom)
Super Mario Odyssey is one of the more unlikely Christmas titles you'll see featured. The 2017 Nintendo Switch game proved hugely popular, taking players on a 3D adventure around the world with Mario and his pals.
The concept of the game is to use Mario's abilities to collect 'Moons' that will power up the Odyssey airship and move from kingdom to kingdom. Think of it as a game where puzzle games meet platform games.
One of those kingdoms is the 'Snow Kingdom', which is very festive indeed. Snow covers the entire kingdom, so it definitely counts as one of the leading Christmas video games. It's either the ninth or tenth kingdom that you will visit in Super Mario Odyssey.
You'll land in the quaint town of Shiveria – a cold, bleak snowy region. When Mario arrives, a harsh blizzard blocks the entrance to the Bound Bowl Grand Prix arena, putting the town's big race at risk.
It's your job to work with the Shiverians to clear the snow and ensure the race can begin. To do so, Mario must collect four Power Moons dotted around the area. You'll then enter the icy race yourself in a quest to land a Multi Moon by winning it outright.
You won't be able to leave the Snow Kingdom until you collect enough Power Moons. That's hardly a shame when you're looking to feed your Christmas video games addiction. But, once you do have enough, you'll be jetting off to either the Luncheon Kingdom or the Seaside Kingdom.
Game details:
Release year: October 27, 2017
Developer: Nintendo EPD Tokyo & 1-UP Studio
Publisher: Nintendo
Genre: Platform
Number of player modes: Single-player and two-player co-operative
Home Alone
Nothing says Christmas games quite like a video game based on the hit movie Home Alone. The Macaulay Culkin classic was turned into one of the leading Christmas video games of the early 1990s, when it was released across a host of consoles, namely Super NES, NES and the Sega platforms.
Regardless, this has been one of the best Christmas releases on any console in living memory.
If you are looking for festive holiday games online, you may even be able to find Home Alone available to play within your web browser via an emulator. Whichever platform you choose, the gameplay and objectives are much the same in Home Alone and stay true to the movie plot.
Kevin McAllister is left on his own in the family household for Christmas. You play the role of Kevin and must do everything within your power to outsmart the "Wet Bandits" Harry and Marv from breaking into your family home.
You can get creative by setting traps around the home and even use weapons to scare and intimidate them. The old-school NES version is one of the most heart-pounding Christmas video games as you play against the clock. You're given 20 minutes to survive and evade the clutches of the Wet Bandits.
Home Alone is one of those movies guaranteed to get you in the festive spirit, which is why it makes our best Christmas video games roster.
Game details:
Release year: From October 1991
Developer: Bethesda Softworks, Sega of America, Imagineering Inc., Probe Entertainment & Manly & Associates
Publisher: THQ, Altron, Sega & Capstone Software
Genre: Action
Number of player modes: Single-player only
Saints Row IV: How The Saints Saved Christmas
Fans of Saints Row IV can indulge in a mission pack titled "How the Saints Save Christmas". It is the second mission pack released for Saints Row IV players, available to buy at a price of just $6.99. Within the expansion pack, there are three Christmas video games to attempt.
The plotline of the mission pack centers on Playa, who can't be bothered to save Santa from his Matrix-esque Simulation. The Saints are enlisted to try and breathe some festive cheer.
Mission one is titled 'Miracle on 3rd Street', which is a reference to the Miracle on 34th Street Christmas film, designed to make it sound like a typical Christmas video game. The mission begins in a festive 50s Steelport.
It's your task to head into the Store and kill Clawz, save and revive Santa and all will be well with the world – at least that's what you think. Clawz has an uncanny knack of being difficult to finish off!
The second mission "The Fight Before Christmas", requires you to head to the North Pole and the elves' workshop to stop Clawz from manufacturing weapons instead of the gifts that kids usually ask for. Without your intervention, Clawz will overpower the elves and Christmas will be at risk.
The third and final mission, "The Santa Clawz", gives you a chance to finish off Clawz once and for all. Locate him hiding beneath a shield gaining strength and kill him off before midnight to bring some festive cheer to the citizens of Steelport.
Game details:
Release year: August 20, 2013
Developer: Volition
Publisher: Deep Silver
Genre: Action-adventure
Number of player modes: Single-player or multiplayer
Duke Nukem: Nuclear Winter
The Duke returned to our video game screens on December 30, 1997, with an ice-cold game titled "Duke Nukem: Nuclear Winter". It was designed by Simply Silly Software as an add-on that's become one of the best Christmas games through the years.
This expansion pack falls firmly into the Christmas video games category, with Nuclear Winter providing a whole new episode with the Duke, comprising seven levels.
Some hardcore Duke Nukem fans consider a light-hearted expansion pack, and its subsequent inclusion in the leading Christmas video games charts, to be an embarrassment to the franchise. However, Duke Nukem expert Mikko Sandt did describe the add-on pack as "fun to play", particularly for those seeking Christmas holiday games online.
The Nuclear Winter expansion pack includes six new enemies, alongside the classic enemies like Assault Captain, Enforcer, and Assault Trooper.
Santa Claws is one of the most striking opponents, built to resemble Duke Nukem in stature, but dressed in a Santa Claus outfit that's guaranteed to make you smile. Watch out for Flying Frosty, the dangerous snowman capable of launching Freezethrower projectiles.
Game details:
Release year: December 30, 1997
Developer: Simply Silly Software
Publisher: WizardWorks
Genre: First-person shooter
Number of player modes: Single-player or multiplayer
Christmas Lemmings
If it's free online Christmas games you're after, look no further than Christmas Lemmings. Released in 1991 as a widely available festive-themed demo, Christmas Lemmings builds on the huge success of the Lemmings original.
It comprises many short video games which were drip-fed to the public between 1991 and 1994. You'll still find it on Christmas games online free sites that feature emulators or embed the game within the browser.
Two four-level demos were published in 1991 and 1992, with full retail releases available in 1993 and 1994 to play on PC, Macintosh, and Amiga. The gameplay itself remains identical to the Lemmings original. It's your quest to lead the lemmings to their exit by equipping them with the appropriate attributes or "skills".
You can use your keyboard arrows or mouse to usher the lemmings around, as they negotiate icy landscapes that look perilous and wouldn't look out of place even in castle games.
Aside from festive landscapes, you'll also find the lemmings dressed up in Christmassy attire, and there are even festive soundtracks looped in the background. All these make this one of the most extensive Christmas-themed video games of all time.
Game details:
Release year: 1991-1994
Developer: DMA Design
Publisher: Psygnosis
Genre: Platform
Number of player modes: Single-player
Batman: Arkham Origins
Batman: Arkham Origins is the third installment in the Batman: Arkham franchise. On the surface, you wouldn't have this down as one of the best Christmas video games, but delve a little deeper and it's easy to see why this title could get you in the wintry mood: that's because the storyline takes place on Christmas Eve!
With the clock counting down until Christmas Day, this third-person perspective game requires you to assume the mantle of Batman and thwart a jailbreak at Blackgate Penitentiary.
Despite preventing the breakout, led by Black Mask, Batman discovers he is a wanted man. Black Mask places a $50m bounty on Batman's head, attracting eight of Gotham City's most feared hitmen.
As the story progresses, Batman embarks on a one-man crusade to stop Black Mask and help to retake control of the city's prison. Game Informer named Arkham Origins as the "Best Action Game" of 2013, while Newsarama named it the "Best Comic Book-Related Game" of 2013.
Although it might not look or feel festive, the Christmas timeline is what makes it feel like one of those must-have online holidays games.
Game details:
Release year: October 25, 2013
Developer: WB Games Montreal
Publisher: Warner Bros. Interactive Entertainment
Genre: Action-adventure
Number of player modes: Single-player or multiplayer
SSX Tricky
Millennial gamers looking for some festive nostalgia should look no further than EA's SSX Tricky snowboarding game. With more snow than you can shake a stick at, there are plenty of Christmas games vibes going on here.
SSX Tricky was the second iteration of the franchise, published under the EA Sports BIG label. It was originally made available for PlayStation 2, GameCube and Xbox, before being released on the Game Boy Advance a year later.
There are four game modes available in SSX Tricky, each of which is played with ultra-cool remixes running in the background that are sure to create a party atmosphere at home.
Freeride is the open gameplay mode, allowing you to ride and practice your tricks and familiarize yourself with the course. Practice is the single-player practice mode, while World Circuit is your chance to enter a series of races and show-offs, with eight tracks to "win".
As Christmas video games go, you won't see Santa Claus getting air on his snowboard, but if you enjoy a winter ski or snowboarding holiday, SSX Tricky is bound to give you all the right feels. It's the wintriest alternative sports console game out there!
Game details:
Release year: From November 5, 2001
Developer: EA Canada
Publisher: EA Sports BIG
Genre: Snowboarding
Number of player modes: Single-player or multiplayer
What video games are coming out Christmas 2021?
Disappointingly, it doesn't look like we'll be getting many new Christmas-themed video games in time for this year's festive season.
But, mercifully, we have a ton of varied Christmas video games to keep us busy during the festive period.
Happy Holidays!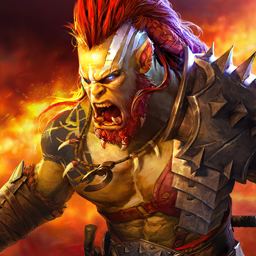 RAID: Shadow Legends
Collect 700+ Champions & Fight For Glory