Top 7 MMO Games in 2023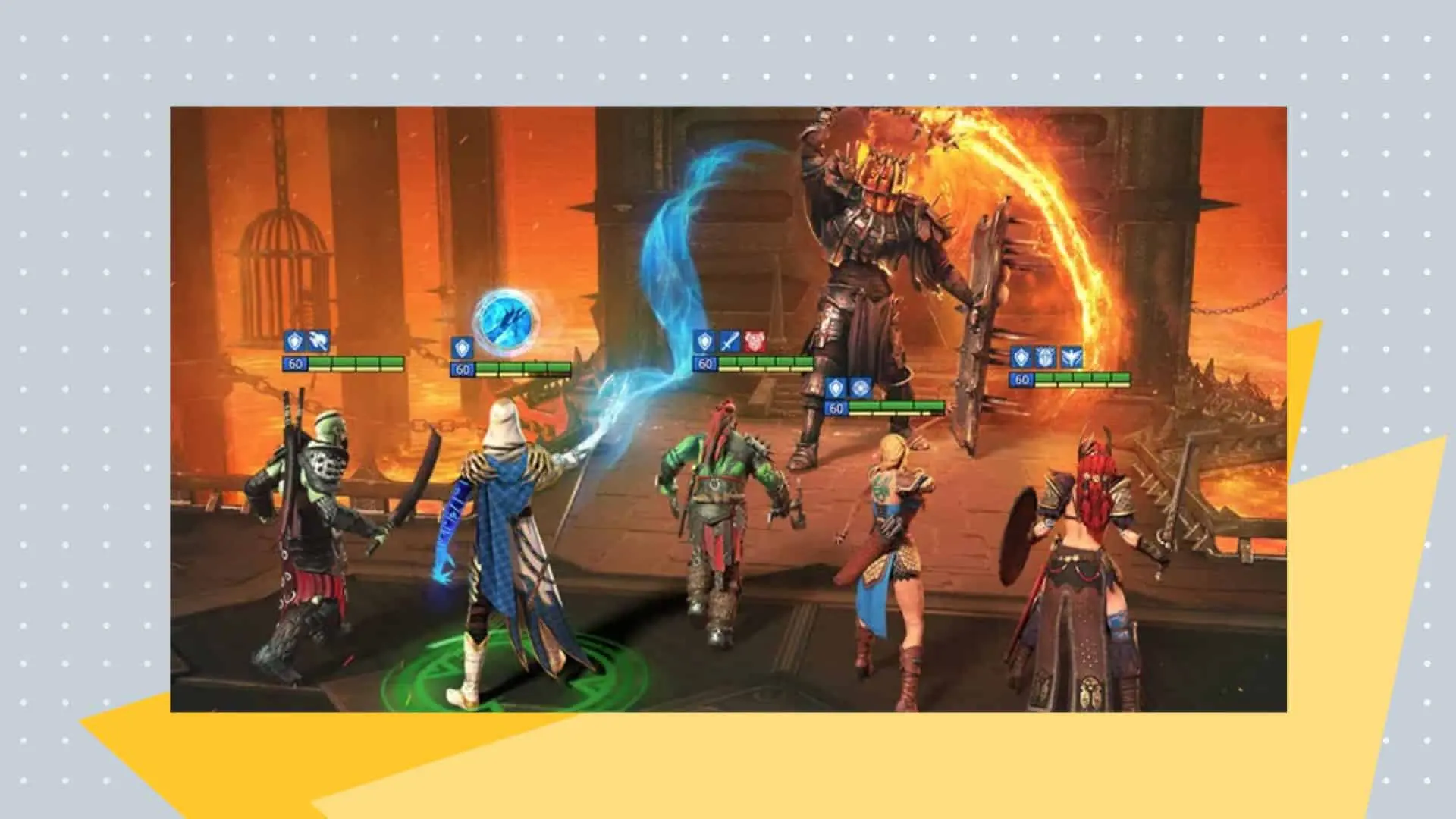 It's true that MMO games have helped hugely in shaping the online gaming experiences we see today. Whether it's the development of characters and avatars, the encounters of various races and genders, and the variety of in-game landscapes and open-world environments, we have a lot to thank MMOs for in 2023.

What's more, the best MMO games are still some of the best titles out there on PC and console. Below, we celebrate the top MMOs that have graced our desktop screens since the turn of the millennium.
What does an MMO game mean?
An MMO stands for massively multiplayer online. Essentially, an MMO game is an online game that features heaps of active players engaging with it simultaneously in real-time. We're not talking just a few dozen players either. Some MMO games can support hundreds of thousands of simultaneous players.
Are MMOs free?
Free-to-play MMOs are one of the three most popular types of MMO games today. The best free MMOs don't require any upfront payment and nor do you need to pay to unlock additional in-game features. Additional models like pay-to-play MMO games require you to pay a monthly or regular subscription to gain access, while buy-to-play MMOs are, unsurprisingly, MMOs you must buy outright.
Our 7 Favorite MMO Games of All Time
If you're just getting started with paid-for and free MMO games for PC or MacOS, look no further than our hit list of the seven best MMO titles, including a range of classic and new MMO games to help you build your MMO library.
1. World of Warcraft
Blizzard Entertainment spotted a gap in the market for MMO games and in 2004 launched the World of Warcraft, set within the Warcraft universe. The game sits within the world of Azeroth, which you can explore at your leisure in first or third-person and develop your character and avatar. By 2017 – 13 years after its initial launch – World of Warcraft had grossed over $9.2 billion in revenue, making it comfortably one of the highest-grossing gaming franchises of all time, let alone within the MMO category.
At its absolute peak, World of Warcraft had 12 million active subscribers in 2010. Within a decade of its release, it had more than 100,000,000 registered World of Warcraft accounts, underlining how far this MMO role-player touched PC gamers. It continues to receive developer support, with expansion packs that still pack a punch and maintain its longevity.
2. The Elder Scrolls Online
The Elder Scrolls Online is developed by ZeniMax Online Studios as opposed to Bethesda Softworks, who designed and built the rest of the titles within the Elder Scrolls series. Nevertheless, ZeniMax did a tremendous job at ensuring the online version remained true to the series. Available on both PC and console, it's still very popular among PC gamers and is less so engaging and immersive on a console.
ZeniMax continues to bring out new and immersive content updates for The Elder Scrolls Online, which helps to keep it a highly relevant MMO game in 2023 and beyond. Next year, this release celebrates a decade of MMO gaming and it still stands the test of time today.
The beauty of this version is that it's largely free-roaming. You can explore the world at your pace and complete quests and embark on random events and races in your own time.
3. RuneScape
Jagex released RuneScape into the ether in January 2001. Initially, this title was meant to be a browser-based game, powered by JavaScript. 15 years later, it was upgraded using the programming client C++ in a bid to futureproof this MMO role-player classic. Since its launch, RuneScape has reported the creation of more than 300 million active player accounts, with the Guinness World Records establishing it as the most substantial free MMO game in the world.
What's always been great about RuneScape is that there are very few rules. With no linear plot to adhere to, players (represented by bespoke avatars) can set their own objectives and build their own storylines.
It's all about training and equipping your in-game avatar with new skills, ready to engage in combat with AI-driven monsters and other human-controlled players. The combat system is kind of real-time, with the weaponry somewhat primitive and fantastical too.
4. Guild Wars 2
Guild Wars 2 made quite the splash upon its release into the MMO scene. First and foremost, Guild Wars 2 is comfortably one of the most aesthetically pleasing MMO games on the planet. The in-game environments and landscapes continue to stand the test of time today.
It's a free-to-play game too, which makes it one of the best free MMO titles based on value as well as in-game experiences. Guild Wars 2 is the fourth installment of the Guild Wars franchise. Aside from its visual talking points, the in-game mechanics are worth discussing too.
In fact, its developer, ArenaNet, believes this is one of the only MMO games to incorporate a storyline that evolves based on players' decision-making. This is something that's rarely used in MMOs and is often reserved for single-player RPGs.
5. EverQuest
EverQuest comfortably makes the list of the best MMO games of all time. Developed exclusively for PC by Verant Interactive and 989 Studios, EverQuest was one of the first fantastical MMORPGs and it's still just as immersive today as it was when it was released 23 years ago.
The main reason for EverQuest's inclusion on this list? It was the first of any MMO games to adopt a 3D game engine, all of which helped define EverQuest as the standout MMO of its era. In many ways, EverQuest was the forefather of World of Warcraft, with a string of classes and races ensuring enduring playability.
EverQuest comfortably exceeded the commercial expectations of its developers, encouraging them to enter development for a sequel in 2004. Set 500 years ahead of its predecessor, EverQuest II was released with huge expectations. However, as the number of popular MMOs rose fast in the early 2000s, the success of World of Warcraft put EverQuest II somewhat into the shade.
6. Lord of the Rings Online
Released way back in April 2007, Lord of the Rings Online is still one of the highest-rated MMORPGs on the planet. It still carries an average Steam rating of 9/10, which is usually a sound barometer of what makes great MMO games for PC and console players. Situated within J. R. R. Tolkien's Middle-earth, you'll do battle in multiplayer games across a string of iconic Lord of the Rings locations, including the Mines of Moria and the Shire.
You can play on your own as part of multiplayer skirmishes or in co-op mode with friends or customizable AI in a host of battles. If you fancy trying to be the bad guy, you can always try your hand as a servant of Sauron, fighting as a monster against other players in PvMP combat modes.
LOTR's clever use of morale rather than hit points or health to boost character performance is still innovative 16 years on.
7. Blue Protocol
Let's also talk about one of the most eagerly anticipated MMO games in recent years – Bandai Namco's Blue Protocol game, published in collaboration with Amazon Game Studios. With a hugely successful exclusive release in Japan last year, the rest of the world is waiting with bated breath for the green light to get a piece of the action in 2023.
This anime-inspired MMO title has whipped western gamers into a frenzy ever since its trailer was released at last year's The Game Awards. Many have compared Blue Protocol to Monster Hunter, albeit with a considerable anime flavor. The game itself transports you into a colorful fantasy world of Regnas, where you get the chance to become the hero of your land with high-octane combat and unparalleled player customization.
Blue Protocol will be available on the PlayStation 5, Xbox Series X, and Series S, as well as on Windows.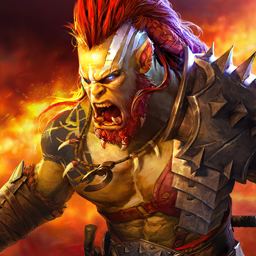 RAID: Shadow Legends
Collect 700+ Champions & Fight For Glory