Mehrspieler online Games, oder MMO, haben die Spielbranche, wie wir sie kennen, geprägt. Egal, ob es sich um die Entwicklung eines Charakters und Avatars, den Treffen von verschiedenen Geschlechtern, der Vielfalt in einer riesigen und offenen Welt oder das MMO Umfeld handelt, gibt es einiges, wofür MMO Spiele gesorgt haben. Zusätzlich sind viele der besten MMO Spiele weiterhin an der Spitze der Titel am Computer und den Videospielkonsolen. Deswegen wollen wir erklären, was sind MMO Spiele und die besten MMO Games für 2023 vorstellen. Nachdem es viele kostenlose MMO Spiele gibt, ist hier für jeden etwas dabei.
Was versteht man unter MMO?
Was sind MMO Spiele? MMO steht für "massively multiplayer online". Online MMO Games bieten eine online Welt an, in welcher man mit anderen Spielern in Echtzeit interagieren kann. Dabei handelt es sich nicht nur um eine kleine Gruppe von Spielern, sondern es können hunderte von Spielern gleichzeitig ein MMO spielen.
Welches MMO hat die beste Grafik?
Ashes of Creation wird das erste große MMO sein, dass in der Unreal Engine 5 erstellt wurde. Das merkt man an der Grafik, welche atemberaubend ist. Das Spiel befindet sich derzeit in der Alpha-Phase, aber auf YouTube sieht man bereits die erste Vorschau von dem Spiel. Ein weiteres MMO, welches dieses Jahr veröffentlicht wird und eine hervorragende Grafik haben wird, ist Games and Thrones. Beide werden wohl die besten Spiele 2023 sein.
Was ist das beliebteste MMO?
Neben Shooting Games online, waren MMO Games schon immer sehr beliebt. Wir stellen die sieben beliebtesten MMO Spiele für das Jahr 2023, wobei darunter kostenpflichtige und kostenlose MMO Spiele sind. So finden sich hier zeitlose Klassiker, MMO Spiele PC und neue MMOs, welche du ausprobieren kannst.
World of Warcraft 📢
Viele online mobile Games haben eine riesige Fangruppe. Dennoch kommt kaum ein Spiel an World of Warcraft heran. Bei den MMO Spielen PC liegt es nach über 18 Jahren noch immer unangefochten an der Spitze bei den MMOs. Das Spiel findet in der fiktiven Welt von Azeroth statt, wo man einen eigenen Charakter erstellen und die Welt erforschen kann. Das Spiel hat bis 2017 bereits über 9,2 Milliarden US-Dollar eingenommen und ist damit die erfolgreichste Spiele Franchise aller Zeiten, vor allem in der MMO Kategorie. Der Höhepunkt des Hypes war im Jahr 2010 als WoW insgesamt 12 Millionen aktive Spieler hatte. Im Jahr 2014 gab es noch immer 100 Millionen registrierte Accounts, was zeigt, wie sehr das Spiel die Menschen erreicht hat. Nachdem es in dem MMO weiterhin Updates und Erweiterungen gibt, erfreut es sich auch im Jahr 2023 an großer Beliebtheit.
89,997,040
RAID-SPIELER WELTWEIT. MACH MIT!
Wer online Strategiespiele kostenlos sucht, der kommt um The Elder Scrolls online nicht herum. Das Spiel ist dabei online und ist für PC und die Konsolen verfügbar. Dabei ist es besonders in der Computer Gemeinschaft beliebt. Es gibt weiterhin viele neue Inhalte, welche dem Spiel regelmäßig hinzugefügt werden, weswegen es auch 2023 noch eines der besten MMO auf dem Markt ist. Nächstes Jahr wird The Elder Scrolls Online für zehn Jahre auf dem Markt, sein – dennoch ist es noch immer sehr beliebt. Das Herausragende an dem Spiel ist, dass die Spieler sehr frei sind. So kann man die Welt in der eigenen Geschwindigkeit erforschen und in der eigenen Zeit die Aufgaben erfüllen.
RuneScape
Kostenlose MMO Spiele gibt es einige. Dennoch gibt es nur wenige Spiele gratis online, welche so polarisieren wie RuneScape. Das MMO wurde im Jänner 2001 veröffentlicht und war zu Beginn als ein einfaches Internetspiel geplant. 15 Jahre später bekam es ein Upgrade und wurde zu dem beliebten MMO, das es heute ist. Mit über 300 Millionen aktiven Spielern hält es sogar den Rekord für das beliebteste kostenlose MMO Game auf der Welt.
Im Spiel selbst gibt es nur wenige Regeln und keinen klaren Weg ans Ziel. Dagegen können sich die Spieler selbst Ziele setzen und ihre eigenen Geschichten schreiben. Es geht darum, dem eigenen Charakter neue Fähigkeiten zu geben, um im Kampf gegen die AI oder andere Mitspieler gewaffnet zu sein. Das Kampfsystem findet in Echtzeit statt, während die Waffen teils primitiv, teils aus der Fantasie, sind.
Guild Wars 2
Wer beliebte Spiele 2023 sucht, der kommt um Guild Wars 2 nicht herum. Das Spiel besticht durch die makellose Grafik, welche selbst heute noch den Test der Zeit besteht. Obwohl es ein kostenloses MMO ist, hat es eine spannende in-game Erfahrung und überzeugt im Preis-Leistungs-Test. Die Geschichte wird dabei von den Spielern selbst geschrieben. So wird diese verändert, je nachdem, welche Entscheidungen die Spieler im Spiel treffen. Das ist eine Funktion, welche man sonst weniger in MMOs, sondern eher in RPGs findet, weswegen Guild Wars 2 wahrlich einzigartig ist.
EverQuest
Noch bevor Survival online Games beliebt geworden sind, machte EverQuest eine bahnbrechende Neuerung mit einer 3D-Spielmechanik. Dadurch war es eines der bekanntesten Spiele seiner Ära und ein Wegbereiter für Spiele wie World of Warcraft, obwohl die Veröffentlichung bereits vor 23 Jahren war. Es war eines der ersten fiktiven MMORPGs und ist heute noch genauso beeindruckend wie vor über zwei Dekaden. Im Jahr 2004 kam sogar eine Fortsetzung EverQuest II auf den Markt, welche 500 Jahre vor dem Original spielt. EverQuest II konnte jedoch nie an den Erfolg anschließen und ging in der Konkurrenz unter. Dennoch bleibt EverQuest noch immer eines der Spiele für Liebhaber von MMOs.
Lords of the Rings Online
Bereits seit 2007 gibt es Lords of the Rings Online und es ist noch immer eines der besten free online RPG Games auf dem Markt. Auf Steam hat es weiterhin eine durchschnittliche Bewertung von 9/10, was eine sehr hohe Bewertung für MMO Spiele PC ist. Dabei wird man in die Geschichte von J.R.R. Tolkiens Mittelerde versetzt und hat die Möglichkeit, an einigen der bekanntesten Orte der Trilogie zu kämpfen. Die Spieler können dabei in der Multiplayer Welt, gemeinsam mit Freunden im Ko-op Modus oder gegen die AI ihre Kämpfe austragen. Es ist ebenfalls möglich als ein Untertan von Sauron zu spielen und als Monster gegen andere Spieler im PvMP-Kampfmodus anzutreten. Die Verwendung von Moral anstatt von Trefferpunkten, um den eigenen Charakter zu verbessern, ist noch immer eine bahnbrechende Erfindung.
Blue Protocol
Doch jetzt kommen wir zu einem der heißersehntesten MMOs im Jahr 2023: Blue Protocol. In Japan ist das Spiel bereits veröffentlicht und es besticht durch herausragende Erfahrungsberichte. Deswegen wartet die ganze Welt, bis es endlich auch in der eigenen Region veröffentlicht wird. Das Spiel, das vom Anime Stil inspiriert wird, wird bereits mit Monster Hunter verglichen und sollte dementsprechend für Unterhaltung sorgen. Das Spiel selbst spielt in der fiktiven Welt Regnas, wo die Spieler die Chance erhalten, der Held im Land zu werden. Besonders stechen die schnelle Kampfmechanik und das einzigartige Level an Detail der Charaktere ins Auge. Es hat das Potenzial, das beste Spiel 2023 zu werden.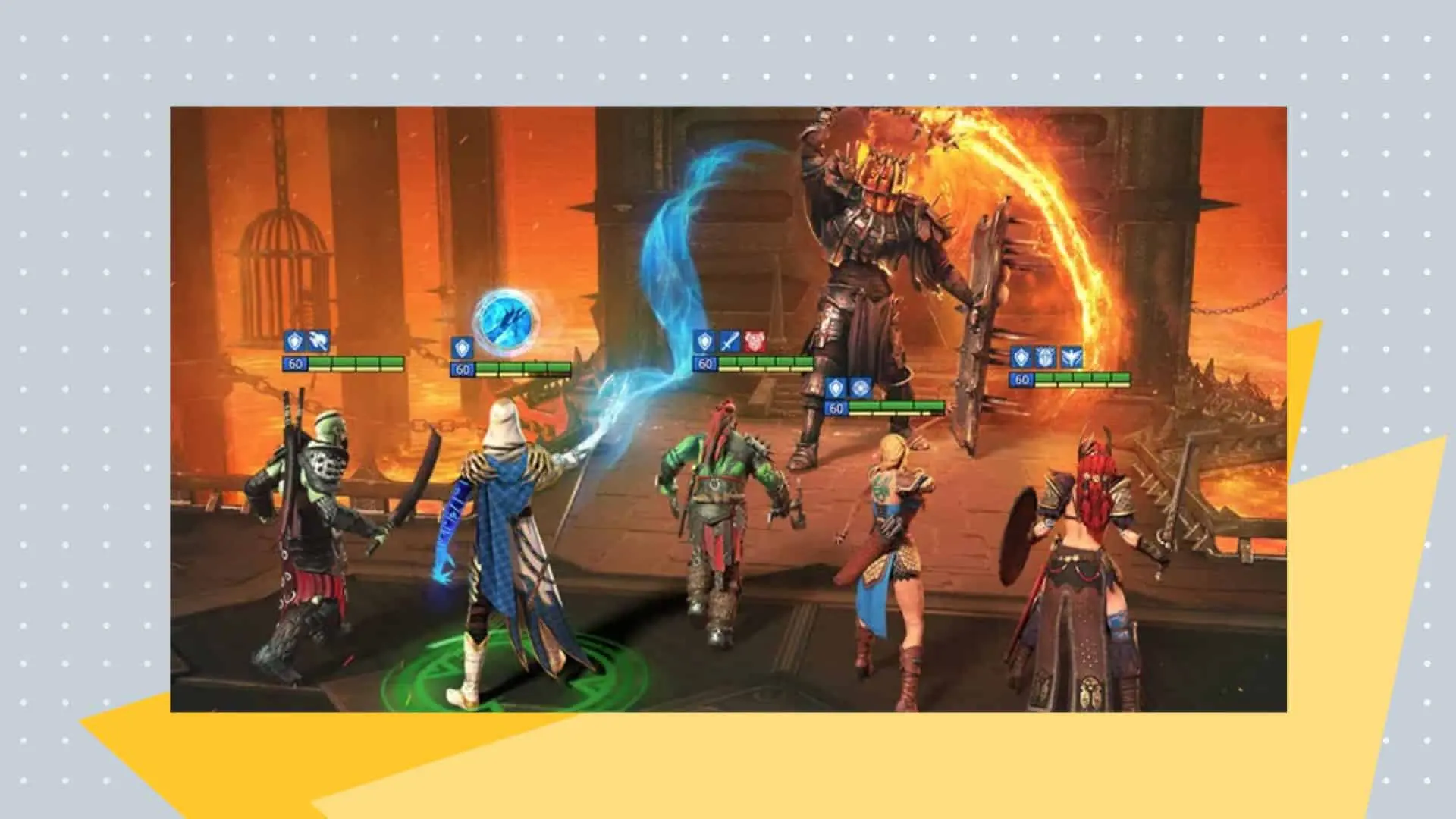 Mit MMOs durch 2023
Was sind MMO Spiele? Diese Frage haben wir ausführlich beantwortet und tolle kostenpflichtige und kostenlose Spiele 2023 vorgestellt. Dabei sind darunter Klassiker wie World of Warcraft und EverQuest. Beide Spiele haben ihre Generation geprägt und sind auch heute noch beliebte MMos. Es gibt jedoch auch immer wieder interessante Newcomer. Blue Protocol hat das Potenzial, das beste neue Spiel 2023 zu werden und ein Hit für mehrere Jahre zu werden. Jetzt geht es ans Spielen. Welches MMO wirst du dieses Jahr ausprobieren?