Welches Genre könnte immersiver sein, als Survival Games? Ganz egal, ob du den Krieg, blutrünstige Zombies oder Machtkämpfe mit benachbarten Bevölkerungen überstehen musst. Die besten Survival Games und free Survival Games pumpen das Adrenalin durch deine Adern, während du um das nackte Überleben kämpfst.
Wir werfen einen Blick auf die Survival Games PC, die du nicht verpassen solltest. Liebst du Einzelspieler Survival Spiele? Stürzt du dich am liebsten mit Freunden in Survival Games Multiplayer? Suchst du gratis Survival Game PC free und willst Online Games kostenlos downloaden? Diese Liste klärt dich auf und zeigt dir die besten Survival Games und free Survival Games, die du dieses Jahr spielen solltest.
Was macht ein Survival Game aus?
Es handelt sich beim Survival Spiel um ein Subgenre der Action-Adventure Games. Meist spielen Survival Games free in düsteren offenen Welten, die dir das Gefühl der Hilflosigkeit vermitteln. Ob PC Survival Games, free Survival Games oder Survival Games Multiplayer, du hast ein Ziel: überleben.
Was ist ein Survival RPG?
Es gibt verschiedene Unterkategorien der Survival Spiele. Ähnlich wie in free online MMORPG übernimmst du im Survival RPG die Rolle eines bestimmten Protagonisten. Du kontrollierst und levelst ihn hoch, während sich die Story des Games weiterentwickelt – solang du überleben kannst.
Was ist ein Survival MMO?
Du kannst Survival Games sowohl als Einzelspieler allein spielen oder dich mit anderen in Survival Games Multiplayer PC in den Überlebenskampf stürzen. Wenn du gerne ein MMO Game online spielen magst, findest du MMO Survival Games online, in denen Hunderte oder Tausende von Spielern online zusammenkommen.
Was ist das beliebteste Survival Spiel?
Ob am Smartphone, an der Konsole oder PC Survival Games, die Nummer eins der beliebtesten Survival Spiele ist Minecraft. Auf der Suche nach beste Games online führt nichts an dem Pixel-Sandkasten-Game vorbei. Doch auch andere Hits wie Valheim und Subnautica gehören zu den best Survival Games, die es aktuell gibt.
Was ist das beste gratis Survival Game PC free? 📢
Wenn du free Survival Games PC spielen willst, findest du eine große Auswahl. Eins der beliebtesten free Survival Games PC ist aktuell PUBG: Battlegrounds. Zwar würden es viele eher als Shooter bezeichnen, doch das Battle Royale Game erfordert dir reichlich Überlebenskünste ab. Nur wer überlebt, kann in diesem Survival Game PC free schließlich gewinnen.
Damit sind die grundlegenden Fragen aus dem Weg geräumt. Jetzt heißt es, Vorhang auf für die besten Survival Games, die du dir 2023 nicht entgehen lassen solltest.
1. Minecraft – die Nummer eins der Survival Games
Minecraft ist die Nummer eins der beliebtesten PC Survival Games. Als Mojang Studios das Survival Spiel im November 2011 herausgebracht hat, hätte keiner ahnen können, dass es einmal zum meistverkauften Spiel aller Zeiten werden würde.
Inzwischen wurde das Survival Game PC auch auf andere Plattformen portiert und kann als Online Game im Browser kostenlos gespielt werden. Damit ist es jetzt auch eines der besten Survival Games free.
Ob am PC, an der Konsole oder als Online iPad Game, du kannst das Survival Game in zwei Modi spielen: im Kreativmodus und im Überlebensmodus. Wenn du Survival Spiele PC liebst, ist natürlich der Letztere für dich. Darin geht es darum, Ressourcen geschickt zu nutzen, um dir einen Unterschlupf zu bauen und dich vor den Monstern zu schützen, die überall auf der Map erscheinen können. Erbaue dir im Survival Game online Waffen und Rüstung, um dich zu schützen und Angreifer abzuwehren. Im Survival Games Multiplayer Modus kannst du sogar gegen andere Spieler kämpfen.
2. Rust
Ein weiterer Hit unter den Survival Games Multiplayer PC ist Rust von Facepunch Studios. Es gehört zu den Top Survival PC Games und ist auch auf der PlayStation 4 und Xbox One verfügbar.
Als eines der besten Survival Games bietet es ähnliche Features wie Minecraft. Sammle und nutze Ressourcen, um zu überleben. Es gehört zu den Multiplayer Survival Games online, mach dich also auf andere menschliche Spieler gefasst.
Diese stellen neben wilden Tieren und NPCs deine größte Bedrohung dar. Sie lauern hinter jeder Ecke und haben es auf dich abgesehen. In diesem Survival Spiel musst du von der ersten bis zur letzten Minute alles geben, um zu überleben – sonst wäre es nicht eines der besten Survival Games.
3. The Forest
The Forest ist eines der Survival Spiele PC, über die in den letzten Jahren am meisten gesprochen wurde. Endnight Games hat damit 2018 ein unvergessliches Horror Survival Game herausgebracht, das dich in die Tiefen des Dschungels versetzt. Du steuerst darin Eric LeBlanc und musst die kannibalistischen Monster abwehren, die es auf dein Fleisch und Blut abgesehen haben.
Als wäre das nicht genug, musst du in diesem Survival Game PC auch noch nach deinem Sohn Timmy suchen, der nach einem Flugabsturz verloren gegangen ist. Zweifelsohne ist es eines der Survival PC Games, das dir konstant das Adrenalin durch die Adern schießen lässt.
4. Subnautica
Die best Survival Games und free Survival Games PC lassen dich in alle möglichen unterschiedlichen Welten abtauchen – und in Subnautica von Unknown Worlds Entertainment tust du genau das. In diesem Action-Adventure Survival Game online tauchst du in eine riesige Unterwasserwelt ab. Mit seinem einzigartigen Konzept gehört es zu den besten Survival Games der 2010er.
Mit einer 10/10-Bewertung auf Steam ist es zweifelsohne eines der besten Survival Spiele PC. Du übernimmst darin die Rolle von Ryley Robinso, dem einzigen Überlebenden eines abgestürzten Raumschiffs, und erkundest die riesige Unterwasserwelt des unbekannten Planeten 4546B. Überlebe in der Wildnis und finde Wege, um dich zu schützen und zu überleben.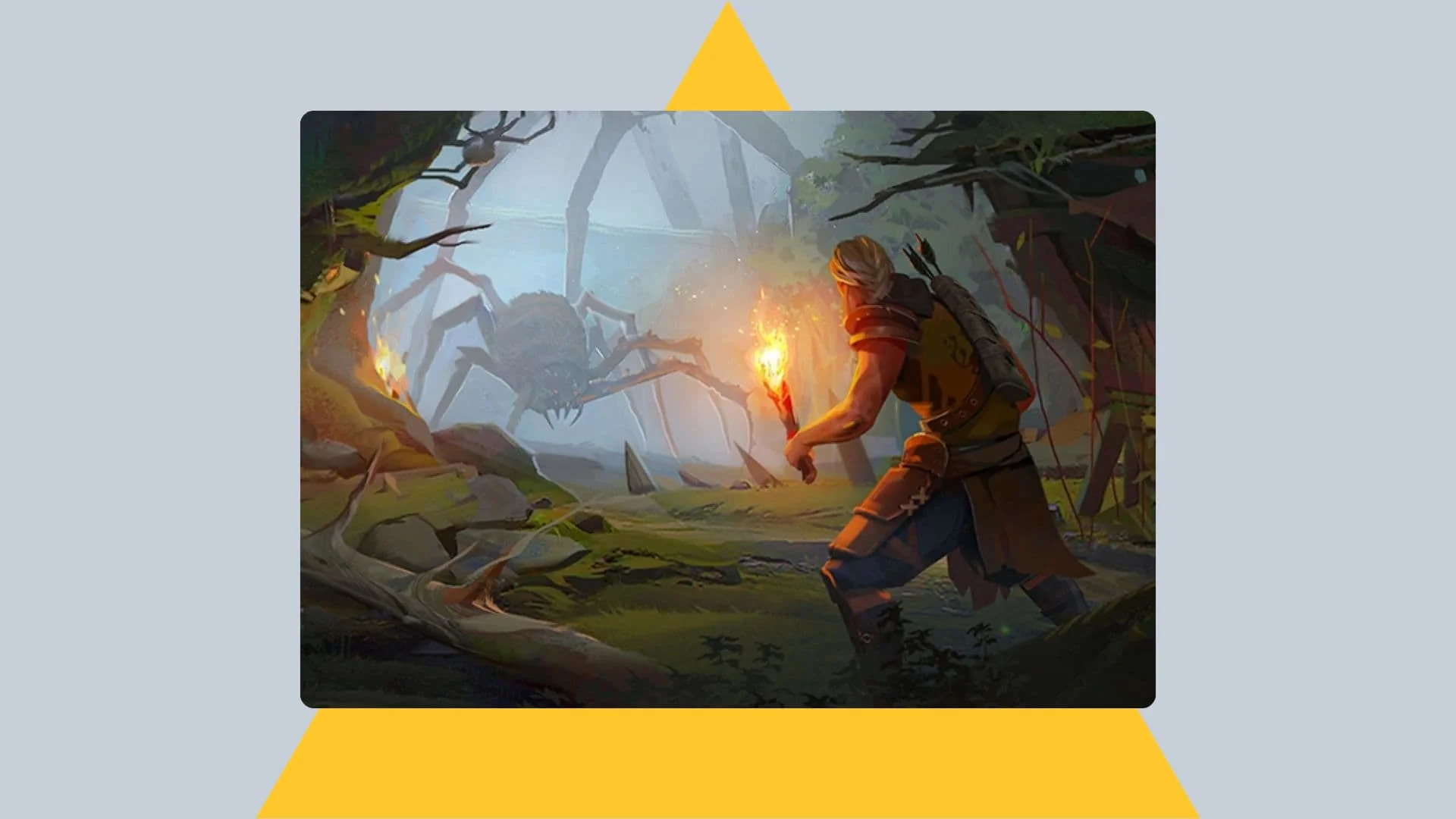 5. This War of Mine
Das Survival Game vom polnischen 11 Bit Studios verpasst dem Genre der Kriegsspiele einen neuen Dreh: Anstatt der Soldaten an der Front kontrollierst du Zivilisten.
This War of Mine wurde bereits über 7-Millionen-mal verkauft und gehört nicht nur zu den besten Survival PC Games, sondern kann auch an der PlayStation 5 und Xbox Series X/S gespielt werden. Wenn du Handyspiele für 2 liebst, aber Survival-Action im Einzelspielermodus unterwegs suchst, könnte dir auch der mobile Port des Survival Games gefallen.
Es ist ein echtes Meisterwerk unter den Single Player Games PC, das Strategie- und Survival-Elemente geschickt miteinander kombiniert. Beste Survival Games lassen dich normalerweise eine einzelne Person steuern, doch in diesem Hit Survival Game PC kontrollierst du eine ganze Gruppe an Menschen. Die Zivilisten müssen in der vom Krieg zerstörten Stadt Pogoren überleben – und das ohne jegliche Militärerfahrung.
6. Valheim
Im Februar 2021 hat Iron Gate Studio Valheim für Linux und Windows Spieler herausgebracht. Inzwischen ist es nicht nur eins der am meisten gefeierten Survival Games PC, sondern kann auch auf den Konsolen gespielt werden.
In Valheim steuerst du einen gefallenen Wikinger durch die offene Welt, der nach Valheim kommt, um in den Hallen von Valhalla seine Würdigkeit zu beweisen. Das Survival Game online verbindet eine riesige offene Welt mit Erkundung und RPG-Elementen, wie man sie aus RPGs online kennt. Die Welt bietet unterschiedliche Biome mit ihren eigenen Bossen, Feinden und Ressourcen. Schaffst du es, zu überleben und alle sechs Endgegner zu erledigen? Wenn du nordische Mythologien liebst, ist es eines der best Survival Games für dich.
7. State of Decay 2
State of Decay 2 ist wie sein Vorgänger eines der besten Survival Games PC. Darin musst du eine Gemeinschaft bilden, natürliche Ressourcen nutzen und Waffen bauen, um die Horden an blutrünstigen Zombies abzuwehren.
Zombies sind und bleiben einfach eines der besten Thematiken für beste Survival Games. In diesem Hit-Titel der Survival Games Multiplayer PC kannst du dich mit deinen Freunden zusammentun, um es voranzuschaffen und gemeinsam zu überleben.
Wenn du die besten Survival Games suchst, die du dieses Jahr spielen kannst, sind diese sieben beste Survival Games genau das Richtige für dich. Ob du free Survival Games suchst, Einzelspieler-Titel liebst oder Multiplayer Survival Games online spielen willst, die besten Survival Games free und Premiumtitel fordern dich heraus, deine Überlebenskünste unter Beweis zu stellen.