I giochi di sopravvivenza per il 2023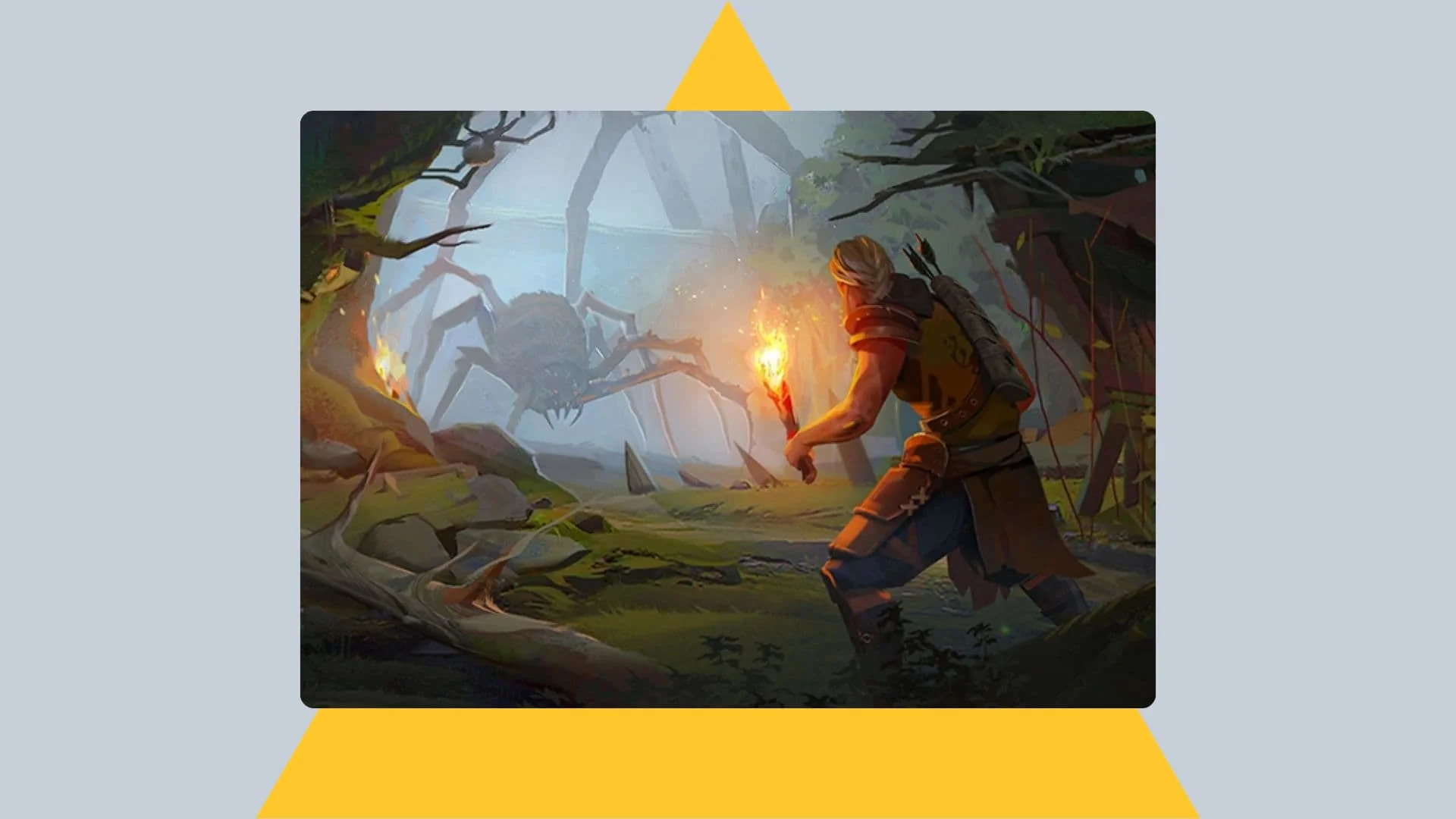 Nel mondo dell'intrattenimento, i giochi di sopravvivenza costituiscono uno dei generi più coinvolgenti in assoluto. Che si tratti di uscire vivi da una guerra sanguinaria, da una battaglia con gli zombie o più semplicemente dagli scontri con le comunità vicine, nei giochi survival dovrai tirare fuori tutta la tua grinta.

Continua a leggere per scoprire insieme a noi i migliori giochi survival PC e i titoli più amati per le ultime console, in versione singola o multigiocatore.
Cos'è un RPG survival?
I giochi di sopravvivenza sono una sottocategoria del genere azione-avventura e solitamente sono ambientati in mondi aperti e dall'atmosfera cupa, ideati per disorientare i giocatori. Includono un protagonista ben definito che viene guidato durante la partita.
Quali sono i migliori giochi di sopravvivenza gratis?
Al momento, il titolo più popolare tra tutti i giochi survival gratis è indubbiamente PUBG: Battlegrounds. Viene spesso considerato uno sparatutto, ma per vincere lo sfida in Battle Royale è necessario sopravvivere, quindi rientra a pieno titolo nella nostra lista.
PUBG: Battlegrounds è ispirato al film giapponese Battle Royale e si è convertito in uno dei maggiori successi di questo genere, totalizzando ben 13 miliardi di dollari di ricavi e più di 75 milioni di copie vendute.
1. Minecraft
Quando si parla di giochi di sopravvivenza per PC, è quasi impossibile non pensare a Minecraft. Quando venne lanciato da Mojang Studios nell'oramai lontano novembre del 2011, in pochi avrebbero potuto immaginare che questo titolo basato sul sistema Java si sarebbe rivelato uno dei giochi da scaricare più venduti di sempre.
Nei dieci anni successivi ha accumulato circa 140 milioni di giocatori attivi al mese e ha raggiunto diverse piattaforme. E se tutto ciò non bastasse, grazie alla sua versione basata su browser, si è convertito in una delle soluzioni preferite da chi ama giocare gratis.
Prevede due modalità di gioco, una creativa e una di sopravvivenza (motivo per cui lo abbiamo scelto). L'obiettivo è sfruttare le risorse naturali per costruire dei rifugi che proteggano dai mostri che compaiono all'improvviso in aree casuali della mappa.
Si possono costruire anche armature e armi per difendersi e uccidere più velocemente i nemici, mentre la modalità multigiocatore consente di sfidarsi a duello.
2. Rust
Il prossimo titolo della nostra lista dei migliori giochi di sopravvivenza è un multigiocatore di Facepunch Studios. Rust ha fatto il suo debutto sui computer Windows e Mac per poi approdare, tre anni dopo, su PlayStation 4 e Xbox One; l'idea iniziale era di seguire la scia di DayZ, una mod di successo di ARMA 2.
Offre delle funzioni simili a quelle di Minecraft e l'obiettivo è sopravvivere nell'ambiente usando le risorse trovate. Ricorda che si tratta di un titolo multigiocatore, quindi l'area di gioco è condivisa con gli altri utenti.
Saranno proprio loro il pericolo più grande: potranno provare a ucciderti con le armi, aggiungendosi agli animali selvatici e ai personaggi non giocanti che si aggirano in questo mondo aperto. Rust è un gioco avvincente in cui non potrai mai abbassare la guardia.
3. The Forest
Tra i giochi di sopravvivenza usciti negli ultimi anni, The Forest è uno di quelli che è riuscito a conquistare il centro dell'attenzione. Endnight Games ha fatto un ottimo lavoro, riuscendo a trasportarci nel bel mezzo di una foresta inquietante, su una penisola remota. In questo capolavoro dell'horror dovrai guidare il protagonista, Eric LeBlanc, alla ricerca del figlio Timmy, disperso dopo un incidente aereo e minacciato da cannibali assetati di sangue.
Come potrai immaginare, tra luoghi misteriosi e personaggi inquietanti, una buona dose di adrenalina è assicurata.
4. Subnautica
Immergiti tra i misteri degli abissi di Subnautica, un titolo di azione-avventura sviluppato da Unknown Worlds Entertainment. È considerato uno dei migliori giochi di sopravvivenza degli anni che vanno dal 2010, è stato nominato ai BAFTA Games Award per la sua originalità e mantiene un punteggio di 10/10 su Steam, cosa per nulla scontata.
Dovrai indossare i panni dell'unico sopravvissuto a un incidente spaziale, Ryley Robinson, giunto sul misterioso pianeta 4546B a bordo dell'astronave Aurora. La tua missione sarà quella di esplorare il mondo sottomarino per scoprirne i segreti e sfuggire alle sue minacce.
Nella modalità di sopravvivenza dovrai occuparti di quattro aspetti fondamentali: salute, sete, fame e scorta di ossigeno.
5. This War of Mine
La nostra lista dei giochi di sopravvivenza prosegue con un titolo del 2014, nato dal genio del produttore polacco 11 Bit Studios. This War of Mine offre una rilettura originale dei giochi di guerra, ponendo l'attenzione sui civili invece che sulla vita al fronte. Ha venduto più di 7 milioni di copie in tutto il mondo ed è disponibile su PC, Mac e console, tra cui PlayStation 5 e Xbox Series X/S.
Presenta tutte le caratteristiche tipiche dei giochi di sopravvivenza, ma con delle differenze: la strategia gioca un ruolo fondamentale e non sarai responsabile di un solo personaggio, bensì di un gruppo di persone.
Si tratta di civili privi di formazione militare che si aggirano per le strade di Pogoren, facendo ricorso a forza e coraggio per cercare di rimanere in vita fino alla fine del conflitto.
6. Valheim
Nel febbraio del 2021, Iron Gate Studio ha lanciato in anteprima Valheim su Linux e Windows. In poco tempo ha riscosso un buon successo di pubblico e critica, vendendo più di 5 milioni di copie e convertendosi in uno dei giochi di sopravvivenza più popolari su Steam.
Questo mese, il leggendario mondo mitologico di Valheim si è esteso fino al regno delle console, sbarcando su Xbox One e Series X/S.
Il gioco è ambientato in un mondo aperto e il protagonista è un vichingo che si dirige verso Valheim per dimostrare di meritare il suo posto nel Valhalla. Una volta creato il tuo personaggio, dovrai esplorare un'area sconosciuta e suddivisa in zone diverse.
Ogni zona è caratterizzata da un boss, risorse e nemici specifici e il tuo obiettivo è quello di migliorare le abilità del tuo personaggio per renderlo più forte e uccidere tutti e sei i boss del tuo mondo. Siamo certi che ti basterà provarlo per capire perché lo abbiamo inserito nella nostra lista dei migliori giochi di sopravvivenza.
7. State of Decay 2
State of Decay 2 ha fatto il suo debutto nel 2018, per la felicità di tutti i giocatori che non vedevano l'ora di provare il secondo capitolo del loro gioco preferito. Proprio come nella versione originale, l'obiettivo è quello di creare una comunità stabile, sfruttando le risorse naturali e gli armamenti per sopravvivere ai temibili zombie che popolano l'area. In appena tre anni, il titolo ha raggiunto i 10 milioni di giocatori attivi, diventando uno dei giochi di sopravvivenza di maggior successo.
State of Decay 2 è ambientato in un mondo aperto, giocato in terza persona, e offre la possibilità di unire le forze con altri giocatori: recluta fino a tre amici per completare le missioni, avanzare ed eliminare la minaccia zombie.
Scegli i giochi di sopravvivenza che preferisci, su PC o console, e vivi un'avventura da brivido!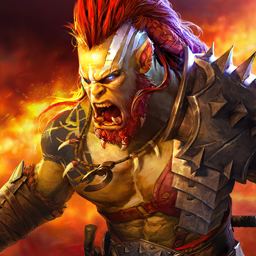 RAID: Shadow Legends
Raccogli 700+ Campioni & Battiti Per La Gloria