The 13 Best iPad Games for 2023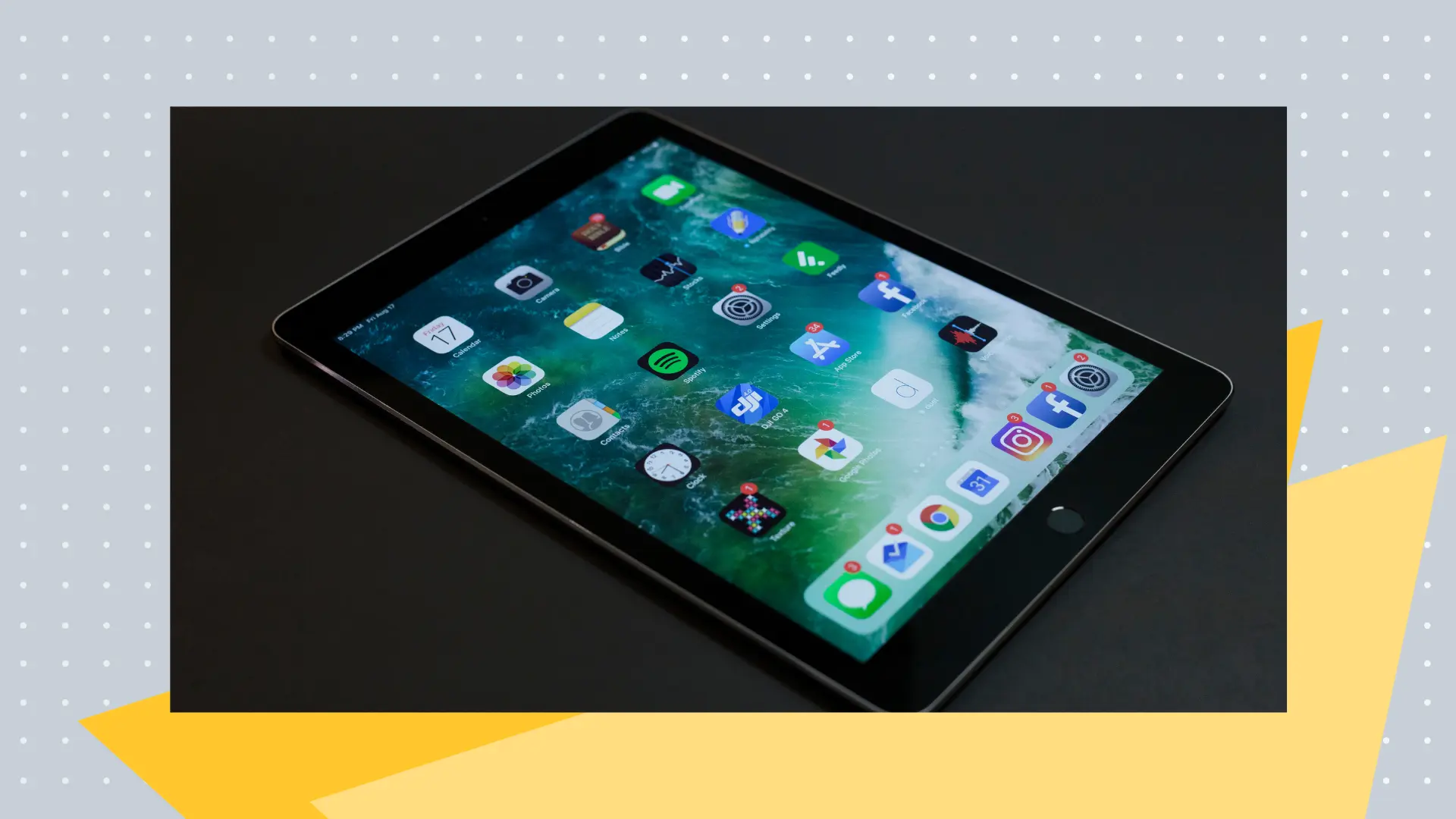 Want to know what the best iPad games for 2023 are? Ranking the best games on iPad isn't easy because, over the last two decades, the library of options has evolved massively. To provide an accurate overview of the top games (and to make our lives and your lives easier, let's be honest), we've broken down our picks into categories.

Reasons to Play Games on iPad
In the not so long ago past, many gamers and newcomers would wonder what games they could play on their iPad. Today, though, the simple answer is that almost any game optimized for mobile devices is also good for iPad. Very few games are made specifically and only for iPads.
With tablets offering just as much processing power as their smartphone counterparts, anything that's optimized for iOS or Mac can be played on an iPad. In 2022, for example, the latest iPad had screen size options up to 12.9" with a resolution of 1640 x 2360 pixels.
Add to these features a Hexa-core (2x3.0 GHz Firestorm + 4x1.8 GHz Icestorm) CPU and separate 4-core Apple GPU, and iPads are more than capable of running complex games. As such, the best games on iPad match what you can play on smartphones, and even Mac computers and consoles.
The Best iPad Games in 2023
What are the best iPad games ever made? Here are our four top contenders:
1. Divinity: Original Sin II
What is the best game to download to an iPad? As you'd expect, there are a lot of contenders. Some people adore action iPad games, others prefer puzzles. However, based on popularity and comments from seasoned gamers, Divinity: Original Sin II is often named as one of the best iPad games in history. People tend to download this iPad game because of its nuances. The overarching aim is to lead a character across the void and save Divinity.
Each choice you make affects the outcome of the game thanks to a smart artificial intelligence (AI) engine. There are over 200 battle skills to master and you can play in a team of up to four people using the split-screen mode. For depth, complexity, and the sort of engagement you get from PC and console games, Divinity: Original Sin II is legit epic.
2. XCOM: Enemy Within
XCOM: Enemy Unknown was a Game of the Year winner in 2012, so it's hardly surprising its sequel is regarded as one of the best iPad games ever. XCOM: Enemy Within was released in 2013 and brought a new array of weaponry and alien threats to this sci-fi tactical combat game. You will need XCOM: Enemy Unknown if you want to play XCOM: Enemy Within. If you're a fan of multiplayer tactical strategy games, then it's actually worth installing both games.
3. Where Shadows Slumber
It's rare for puzzle games to be named among the best iPad games in history but Where Shadows Slumber bucks that trend. Yes, it's a puzzle game where you have to navigate various environments in order to find your way out. However, what's different about Where Shadows Slumber is its super dynamic nature. Anything that's not bathed in light can change. This means the solution you had at the start might not be relevant anymore because of how the environment has changed! How's that for a twist?
4. Alien: Isolation
If you want something that showcases the power of modern iOS devices, Alien: Isolation is one of the best iPad games around. Even though it was released in 2014, this game is still dazzling by today's standards. In fact, that's why it's still ranked as one of the best games on iPad. The storyline and gameplay are great, but it's the atmospheric quality of Alien: Isolation that fills it with a suspense that can keep you totally immersed in the game.
What Are the Best Free Games on iPad?
Our picks for best free games for iPad are:
5. Oddman
Oddman has a frenetic pace that makes it one of the best iPad games for adrenaline junkies. The aim is simple: fight anything in your way to become the last character standing. Those who fight hard enough for long enough will avoid the piranha-infested waters and progress to the next level.
6. Williams Pinball
Rotate your iPad into portrait mode and enjoy a retro gaming experience with Williams Pinball. The fact you can hold your tablet and tap buttons as if it was a physical pinball machine is what makes this one of the best iPad games out there. Add to this hundreds of visually impressive levels and it's a must-play game.
7. Up the Wall
For an auto-runner with a difference, you have to try Up the Wall. As its name suggests, you aren't simply running down flat roads. As the colorful and creative mazes unfold, you'll be forced to take sharp turns and run up walls to reach your goal. Of all the best iPad games we've listed, Up the Wall really tests your reflexes and handling of your tablet's internal gyroscope.
What Are the Best New Games on iPad?
Our winners are:
8. Tomb Raider Reloaded
The latest Tomb Raider release entered the iPad games universe in February 2023 and, as expected, it quickly caught the community's collective imagination. All the fun features you'd expect from a Tomb Raider game are there, but there are some upgrades. New maps and content are set to be released over time. There's also a "rogue" mode that literally lets you go rogue with Lara Croft. Best of all, Tomb Raider Reloaded is free to download.
9. Honkai: Star Rail
3D RPGs often earn a place among the best iPad games because they combine aesthetics, action, and strategic elements. Honkai: Star Rail satisfies all those requirements. Released in 2023, this iPad game follows on from Honkai Impact 3rd and sees you take Welt Yang through a parallel universe.
Honkai: Star Rail has a deep story and that's why it's one of the best iPad games of 2023, but the main aim is this: explore the open-world system and bring down enemies who are trying to overthrow the Herta Space Station.
10. Desta: The Memories Between (Dream Team Edition)
The top iPad games need something more than fancy visuals and flashy features. To be listed among the best iPad games 2023 has to offer, you need heart and soul. Desta: The Memories Between (Dream Team Edition) has those features.
This strategy game requires you to work with other players in order to navigate a fantasy dream world and fire a winning shot. Landing trick shots resolves a memory and moves the overarching story on, which is why this game has a heart and soul.
Best of the Rest: iPad Games You Can't Ignore
To complete our round-up of top-class iPad gaming options, we're adding three additional favorite final picks of ours that you really must try.
Despite being released in 2018, Alto's Odyssey is still one of the best iPad games 2023 has to offer. Side-scrolling games are always fun and the ergonomics of an iPad suit this genre well because you're holding the tablet like a steering wheel, i.e. you're metaphorically driving the character forward. Then, with a tap, they jump. The main reason Alto's Odyssey is among the best iPad games is its stunning aesthetics.
Among Us might be simple in looks but it's big on gameplay. The setting is outer space and the central characters are (odd) humanlike astronauts. Your job is to join other players and assume one of two roles: crewmate or imposter. If you're the former, you need to work out who the imposter is. If you're the latter, you need to avoid detection.
Blek might not be one of the most complex games for iPads but it definitely gets you thinking. In fact, that's what it's designed to do. Created for iOS, Blek makes full use of the iPad's touch screen. The object of the game is to draw a snakelike line that comes to life once you remove your finger from the screen. The line then travels in the direction you set in order to take out colored dots. For us, this game is a great test of logic and creativity.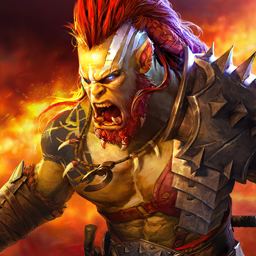 RAID: Shadow Legends
Collect 700+ Champions & Fight For Glory