Les 13 meilleurs jeux iPad à tester en 2023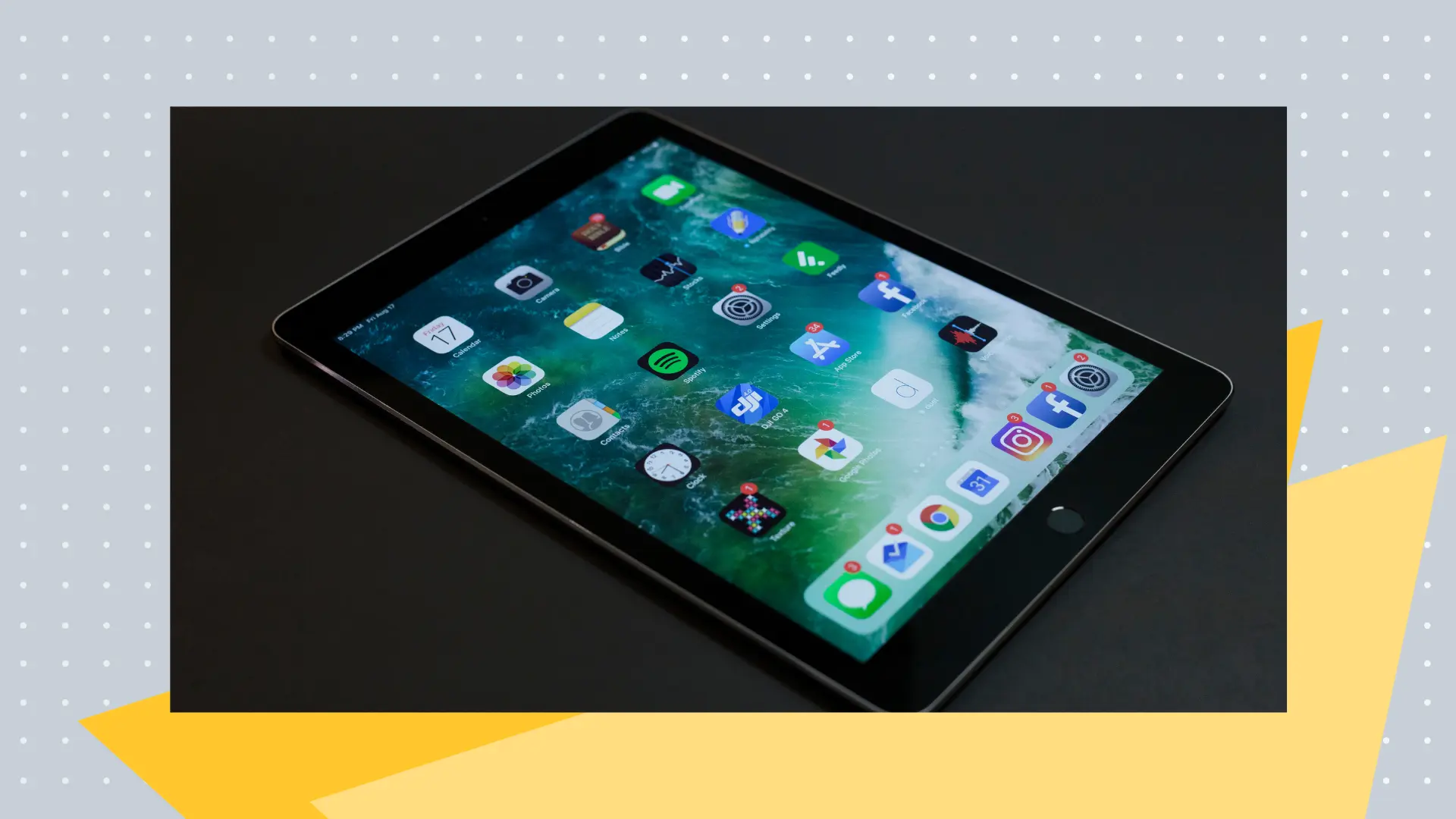 Tu veux savoir quels sont les meilleurs jeux iPad pour 2023 ? Au cours des deux dernières décennies, le nombre d'options sur iPad a massivement évolué. C'est la raison pour laquelle on a du mal à classer les meilleurs jeux sur iPad. Afin de fournir une vue d'ensemble précise des titres imbattables, y compris des meilleurs jeux iPad gratuits, nous avons divisé nos choix en catégories.

Aujourd'hui presque tous les jeux optimisés pour les appareils mobiles sont également compatibles avec l'iPad. Très peu de jeux sont conçus spécifiquement et uniquement pour les iPad.
Les tablettes offrant autant de puissance de traitement que les smartphones, tout ce qui est optimisé pour iOS ou Mac peut être lu sur un iPad. En 2022, par exemple, le dernier iPad offrait des options de taille d'écran allant jusqu'à 12,9 pouces avec une résolution de 1640 x 2360 pixels.
Si l'on ajoute à ces caractéristiques un processeur Hexa-core (2x3.0 GHz Firestorm + 4x1.8 GHz Icestorm) et un GPU Apple séparé à quatre cœurs, l'iPad est tout à fait capable de faire tourner des jeux complexes. Ainsi, les meilleurs jeux sur iPad sont comparables à ceux que l'on peut faire tourner sur les smartphones, ainsi que sur les ordinateurs Mac et les consoles.
Les meilleurs jeux iPad en 2023
Quels sont les meilleurs jeux pour iPad jamais créés ? Voici nos quatre candidats :
1. Divinity: Original Sin II
Certains adorent les jeux d'action sur iPad, et d'autres préfèrent les puzzles. Cependant, si l'on se fie à la popularité et aux commentaires des joueurs chevronnés, Divinity : Original Sin II est souvent considéré comme l'un des meilleurs jeux iPad de l'histoire.
Les gamers ont tendance à télécharger ce jeu iPad en raison de ses nuances. L'objectif principal est de mener un personnage à travers le vide et de sauver Divinity.
Chaque choix que tu fais influe sur l'issue du jeu grâce à un moteur d'intelligence artificielle (IA). Il y a plus de 200 compétences de combat à maîtriser et tu peux jouer en équipe allant jusqu'à quatre personnes grâce au mode écran partagé.
2. XCOM: Enemy Within
Vainqueur du titre « jeu de l'année » en 2012, on s'attendait à ce que la suite du jeu de science-fiction XCOM : Enemy Unknown devienne l'un des meilleurs jeux iPad de tous les temps. XCOM : Enemy Within est sorti en 2013 et a apporté une nouvelle gamme d'armes et de menaces extraterrestres à ce jeu de combat tactique. Tu auras besoin de XCOM : Enemy Unknown pour jouer à XCOM : Enemy Within. Si tu es fan de jeux de stratégie tactiques en mode multijoueur, cela vaut la peine d'installer les deux.
3. Where Shadows Slumber
On ne s'attend pas à ce que les jeux de puzzle figurent parmi les meilleurs jeux iPad de l'histoire, mais Where Shadows Slumber fait exception à la règle. Ici, tu dois naviguer dans divers environnements pour trouver la sortie. Tout ce qui n'est pas baigné de lumière peut changer. En bref, la solution que tu avais trouvée au départ peut ne plus être pertinente à cause de l'évolution de l'environnement !
4. Alien: Isolation
Si tu veux un jeu qui illustre la puissance des appareils iOS modernes, Alien : Isolation est l'un des meilleurs jeux pour iPad. Sorti en 2014, ce jeu est encore éblouissant par rapport aux critères d'aujourd'hui. C'est d'ailleurs pour cette raison qu'il est toujours classé parmi les meilleurs jeux Mac. Le scénario et le gameplay sont excellents, mais c'est sa qualité atmosphérique et son suspense qui t'immergeront totalement dans le jeu.
Quels sont les meilleurs jeux iPad gratuits?
Our picks for best free games for iPad are:
5. Oddman
Oddman se joue à un rythme effréné, et cela en fait l'un des meilleurs jeux sur iPad pour les amateurs d'adrénaline. Le but est simple : combats tout ce qui se trouve sur ton chemin pour être le dernier personnage debout. Ceux qui se battent suffisamment bien et longtemps éviteront les eaux infestées de piranhas et passeront au niveau suivant. C'est sans conteste l'un des jeux iPad gratuits les plus addictifs.
6. Williams Pinball
Fais pivoter ton iPad en mode portrait et vis une expérience de jeux rétro avec Williams Pinball. Le fait que tu puisses tenir ta tablette et appuyer sur les boutons comme s'il s'agissait d'un vrai flipper le place parmi les meilleurs jeux pour iPad. Ajoute à cela des centaines de niveaux visuellement impressionnants et tu obtiens un jeu incontournable.
7. Up the Wall
Pour un auto-runner différent, il faut essayer Up the Wall. Au fil des labyrinthes colorés et créatifs, tu seras obligé de prendre des virages serrés et d'escalader des murs pour atteindre ton but. De tous les meilleurs jeux iPad gratuits que nous avons répertoriés, Up the Wall met réellement à l'épreuve tes réflexes et ta maîtrise du gyroscope interne de ta tablette gaming.
Quels sont les meilleurs nouveaux jeux iPad ?
Les leaders de notre palmarès sont les suivants :
8. Tomb Raider Reloaded
Le dernier opus de Tomb Raider a fait son entrée dans l'univers des jeux iPad en février 2023 et, comme prévu, il a rapidement capté l'imagination de sa communauté de fans. De nouvelles cartes et de nouveaux contenus sont prévus au fil du temps. Il y a également un mode « rogue » qui te permet littéralement d'accompagner Lara Croft. Si tu aimes télécharger des jeux, Tomb Raider Reloaded est ce qu'il te faut. En plus, c'est gratuit.
9. Honkai: Star Rail
Les RPG en 3D se taillent souvent une place parmi les meilleurs jeux iPad parce qu'ils combinent esthétique, action et éléments stratégiques. Sorti en 2023, ce jeu pour iPad fait suite à Honkai Impact 3rd et te propose d'emmener Welt Yang dans un univers parallèle. Ce titre a une histoire profonde et c'est pour cette raison qu'il est l'un des meilleurs jeux iPad de 2023. L'objectif principal est d'explorer un système de monde ouvert et d'abattre les ennemis qui tentent de renverser la station spatiale Herta.
10. Desta: The Memories Between (Dream Team Edition)
Pour figurer dans la liste des meilleurs jeux pour iPad que 2023 a à offrir, il faut plus que des visuels fantaisistes et des fonctionnalités tape-à-l'œil. Il faut du cœur et de l'âme. Desta possède ces caractéristiques.
Ce jeu stratégique te demande de travailler avec d'autres joueurs afin de naviguer dans un monde imaginaire et d'atteindre des ennemis sans être touché dans des jeux de balle au prisonnier.
L'originalité de ce genre de jeu ? Tu avanceras en reconstituant des souvenirs morcelés. Pas étonnant que ce titre fasse partie des meilleurs jeux pour iPad.
Le meilleur du reste : des jeux iPad incontournables
Pour compléter notre tour d'horizon des meilleurs jeux sur iPad qui sont aussi disponibles comme jeux PC, nous ajoutons nos trois coups de cœur que tu dois absolument essayer.
Alto's Odyssey
Incontournable des jeux iPhone sorti en 2018, Alto's Odyssey est devenu l'un des meilleurs jeux iPad en 2023. Les jeux à défilement latéral sont toujours amusants et l'ergonomie d'un iPad convient bien à ce genre, car tu tiens la tablette comme un volant, c'est-à-dire que tu conduis métaphoriquement le personnage vers l'avant. Puis, d'un simple tapotement, il saute. C'est grâce à son esthétique époustouflante qu'Alto's Odyssey figure parmi les meilleurs jeux pour iPad.
Among Us
Among Us peut paraître simple, mais son gameplay est sophistiqué. Tu vas jouer dans l'espace avec des astronautes à l'apparence humaine étrange. Ta tâche consiste à rejoindre d'autres joueurs et à endosser un des deux rôles suivants : équipier ou imposteur. Si tu es le premier personnage de jeu, tu dois découvrir l'imposteur. Si tu es le second, tu dois éviter de te faire repérer.
Blek
Blek n'est peut-être pas l'un des jeux les plus complexes pour iPad, mais il te pousse à réfléchir. Créé pour faire partie des jeux iOS, Blek exploite pleinement l'écran tactile de l'iPad. Le but du jeu est de dessiner une ligne en forme de serpent qui s'anime dès que tu retires ton doigt de l'écran. La ligne se déplace alors dans la direction que tu as définie afin d'éliminer des points de couleur. Pour nous, ce jeu est un excellent test de logique et de créativité.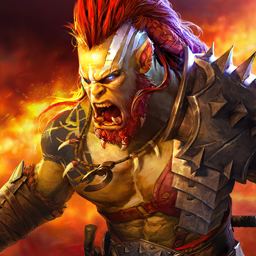 RAID: Shadow Legends
Récupère + de 700 Champions et décroche la gloire