Los 13 mejores juegos para iPad de 2023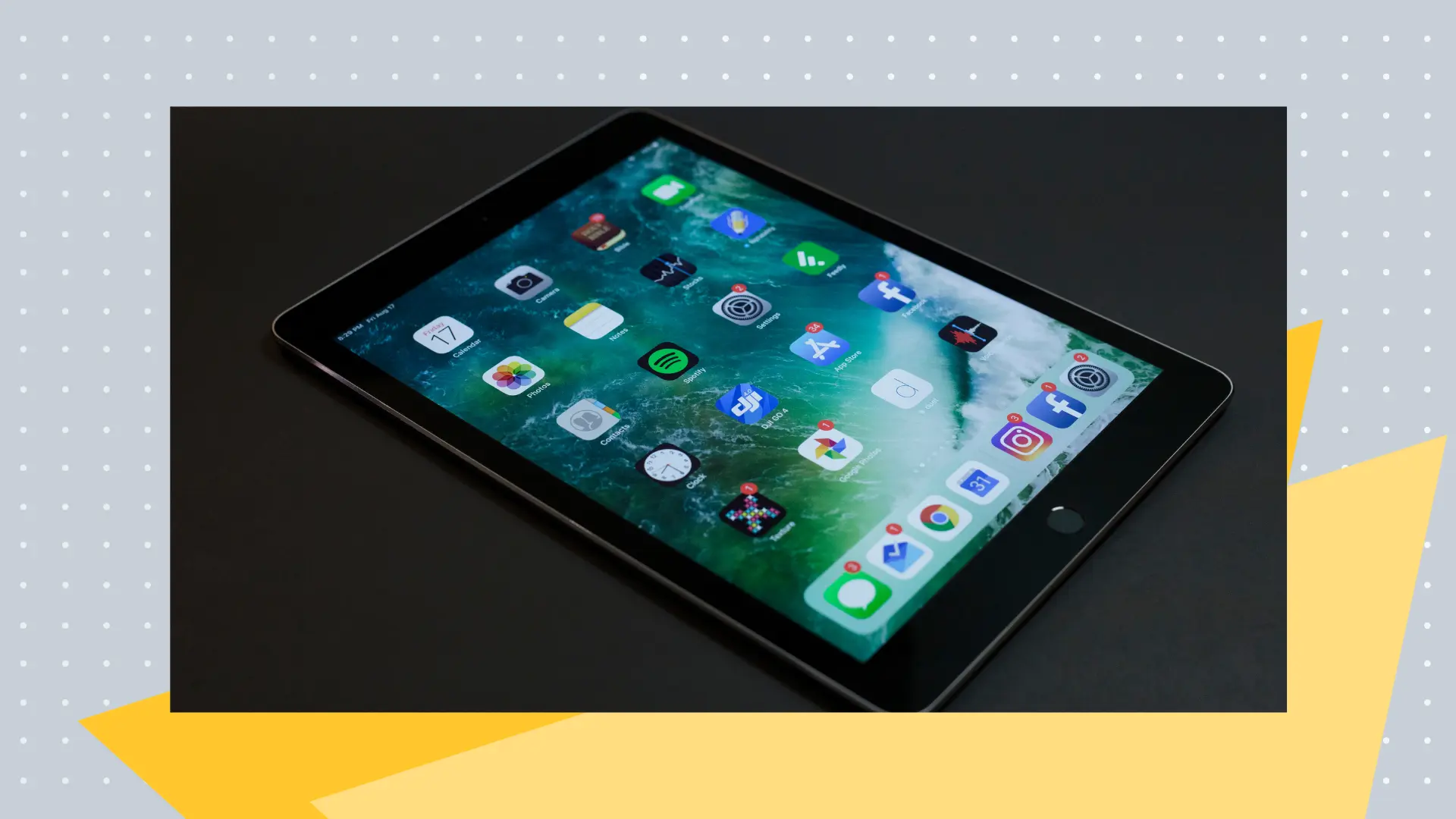 ¿Quieres saber cuáles son los mejores juegos para iPad de 2023? Hacer un ranking no es tarea fácil porque, en las últimas dos décadas, la biblioteca de opciones ha evolucionado enormemente. Para ofrecer una visión precisa de los mejores juegos (y para facilitarnos la vida a nosotros y a ti, seamos sinceros), hemos dividido nuestras selecciones en categorías.

Hasta hace bien poco, muchos gamers y recién llegados se preguntaban a qué juegos podían jugar en su iPad. Hoy, sin embargo, la respuesta es sencilla: casi todos los juegos optimizados como juegos para iPhone o móvil sirven también para el iPad. Muy pocos juegos están hechos específicamente y solo para iPads.
Dado que las tablets para jugar ofrecen tanta potencia de procesamiento como sus homólogos smartphones, cualquier cosa que esté optimizada para iOS o Mac se puede reproducir en un iPad. En 2022, por ejemplo, el último iPad tenía opciones de tamaño de pantalla de hasta 12,9" con una resolución de 1640 x 2360 píxeles.
Si a estas funciones le añadimos una CPU Hexa-core (2x3,0 GHz Firestorm + 4x1,8 GHz Icestorm) y una GPU Apple independiente de 4 núcleos, los iPads son más que capaces de ejecutar juegos complejos.
Así, los mejores juegos para iPad están a la altura de los que se pueden jugar en smartphones y, como juegos para Mac, incluso en ordenadores y consolas de la marca.
Los mejores juegos para iPad de 2023
¿Cuáles son los mejores juegos para iPad que se han desarrollado? Aquí están nuestros cuatro mejores aspirantes:
1. Divinity: Original Sin II
¿Cuál es el mejor juego para descargar en un iPad? Como era de esperar, hay muchos contendientes. Algunos adoran los juegos de acción para iPad, otros prefieren los puzzles. Sin embargo, según la popularidad y los comentarios de gamers experimentados, Divinity: Original Sin II es uno de los mejores juegos para iPad de la historia. La gente tiende a descargar juegos para iPad de este título por sus matices. El objetivo general es guiar a un personaje a través del vacío y salvar Divinity.
Cada elección que hagas afectará al resultado del juego gracias a un motor inteligente de inteligencia artificial (IA). Hay más de 200 habilidades de combate que dominar y puedes jugar en un equipo de hasta cuatro personas utilizando el modo de pantalla dividida. Por profundidad, complejidad y el tipo de compromiso que se consigue en los juegos PC y de consola, Divinity: Original Sin II es realmente épico.
2. XCOM: Enemy Within
XCOM: Enemy Unknown fue galardonado como Juego del Año en 2012, así que no es de extrañar que su secuela esté considerada como uno de los mejores juegos para iPad de la historia. XCOM: Enemy Within se lanzó en 2013 y trajo un nuevo arsenal de armas y amenazas alienígenas a este juego de combate táctico de ciencia ficción. Necesitarás XCOM: Enemy Unknown si quieres jugar a XCOM: Enemy Within. Si te gustan los juegos de estrategia táctica multijugador, merece la pena instalar ambos juegos.
3. Where Shadows Slumber
Es raro que los juegos de puzzles se cuelen entre los mejores juegos para iPad de la historia, pero Where Shadows Slumber rompe esa tendencia. Sí, es un juego de puzzles en el que tienes que navegar por varios entornos para encontrar la salida.
Sin embargo, lo que hace diferente a Where Shadows Slumber es su naturaleza superdinámica. Cualquier cosa que no esté bañada en luz puede cambiar. Eso significa que la solución que tenías al principio puede que ya no sea relevante debido a los cambios del entorno.
¿Qué te parece este giro de guión?
4. Alien: Isolation
Si quieres algo que muestre la potencia de los dispositivos iOS modernos, Alien: Isolation es uno de los mejores juegos para iPad que existen. Aunque se lanzó en 2014, este juego sigue siendo deslumbrante para los estándares actuales. De hecho, es por eso que todavía está clasificado como uno de los mejores juegos para iPad. El argumento y la jugabilidad son geniales, pero es la calidad evocadora de Alien: Isolation lo que lo impregna de un suspense capaz de sumergirte por completo en el juego.
¿Cuáles son los mejores juegos para iPad gratis?
Nuestra selección de los mejores juegos gratis para iPad es la siguiente:
5. Oddman
Oddman tiene un ritmo frenético que lo convierte en uno de los mejores juegos para iPad gratis para los adictos a la adrenalina. El objetivo es sencillo: combatir todo lo que se interponga en tu camino hasta convertirte en el último personaje en pie. Aquellos que luchen lo suficiente durante el tiempo necesario evitarán las aguas infestadas de pirañas y avanzará al siguiente nivel.
6. Williams Pinball
Gira tu iPad en modo vertical y disfruta de una experiencia propia de juegos retro con Williams Pinball. El hecho de que puedas sujetar la tablet y pulsar los botones como si fuera una máquina de pinball física es lo que hace que este sea uno de los mejores juegos gratis para iPad que existen. Añade a esto cientos de niveles visualmente impresionantes y se convierte un juego imprescindible.
7. Up the Wall
Como juego auto-runner diferente, tienes que probar Up the Wall. Tal y como su nombre indica (Sube el muro podría ser su traducción al español), no correrás simplemente por caminos llanos. A medida que los coloridos y creativos laberintos se despliegan, te verás en la obligación de tomar curvas cerradas y subir por las paredes para llegar a tu meta. De todos los mejores juegos gratis para iPad que hemos enumerado, Up the Wall pone a prueba tus reflejos y el manejo del giroscopio interno de tu tablet.
¿Cuáles son los nuevos mejores juegos para iPad?
Nuestros ganadores son:
8. Tomb Raider Reloaded
La última entrega de Tomb Raider entró en el universo de los juegos para iPad en febrero de 2023 y, tal y como se esperaba, no tardó en atrapar la imaginación colectiva de la comunidad. Todas las divertidas funciones que cabría esperar de la saga de juegos de acción de Tomb Raider están ahí, pero hay algunas mejoras.
Con el tiempo se irán lanzando nuevos mapas y contenidos. También hay un modo "gamberro" que te permite, literalmente, ir en contra de lo establecido con Lara Croft. Lo mejor de todo es que la descarga de Tomb Raider Reloaded es gratuita.
9. Honkai: Star Rail
Los RPG en 3D suelen ganarse un puesto entre los mejores juegos para iPad porque combinan estética, acción y elementos estratégicos. Honkai: Star Rail cumple todos esos requisitos. Lanzado en 2023, este juego para iPad es la continuación de Honkai Impact 3rd y te lleva a Welt Yang a través de un universo paralelo.
Honkai: Star Rail tiene una historia profunda y por eso es uno de los mejores juegos para iPad de 2023, pero el objetivo principal es este: explorar el sistema de mundo abierto y acabar con los enemigos que intentan derrocar la estación espacial Herta.
10. Desta: The Memories Between (Dream Team Edition)
Los mejores juegos para iPad necesitan algo más que efectos visuales sofisticados y funciones llamativas. Para figurar entre los mejores juegos para iPad de 2023 hace falta alma y corazón. Desta: Desta: The Memories Between (Dream Team Edition) tiene esas características.
Este juego de estrategia requiere que colabores con otros gamers para navegar por un mundo onírico de fantasía y disparar un tiro ganador. Al hacer tiros difíciles puedes revivir recuerdos y hacer avanzar la historia general, por lo que este juego tiene alma y corazón.
Aún queda lo mejor: juegos para iPad que no puedes ignorar
Para completar nuestra selección de las mejores opciones de gaming para iPad, añadimos otras tres de nuestras selecciones finales favoritas que realmente debes probar.
Alto's Odyssey
A pesar de haber salido en 2018, Alto's Odyssey sigue siendo uno de los mejores juegos para iPad de 2023. Los juegos de desplazamiento lateral siempre son divertidos y la ergonomía de un iPad se adapta muy bien a este género de juego porque sostienes la tablet como si fuera un volante, es decir, estás haciendo avanzar metafóricamente al personaje. Luego, con un toque, salta. La razón principal por la que Alto's Odyssey está entre los mejores juegos para iPad es su impresionante estética.
Among Us
Among Us tiene una apariencia sencilla, pero una gran jugabilidad. El escenario es el espacio exterior y los personajes centrales son (extraños) astronautas con apariencia humana. Tu trabajo como personaje de juego consiste en unirte a otros gamers y asumir uno de estos dos papeles: compañero de tripulación o impostor. Si eres el primero, tienes que averiguar quién es el impostor. Si eres el segundo, tienes que evitar que te descubran.
Blek
Puede que Blek no sea uno de los juegos más complejos para iPad, pero sin duda te hace pensar. De hecho, para eso está diseñado. Creado para que forme parte de la lista de juegos para iOS, Blek aprovecha al máximo la pantalla táctil del iPad. El objetivo del juego es dibujar una línea serpenteante que cobra vida en cuanto se retira el dedo de la pantalla. La línea se desplaza en la dirección que le indiques para eliminar los puntos de colores. Para nosotros, este juego es una gran prueba de lógica y creatividad.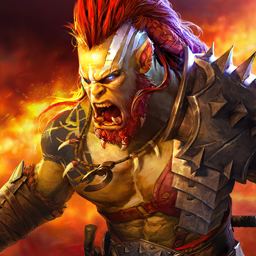 RAID: Shadow Legends
Colecciona 700+ Campeones y lucha por la gloria