The 5 Best Gaming Tablets to Consider Buying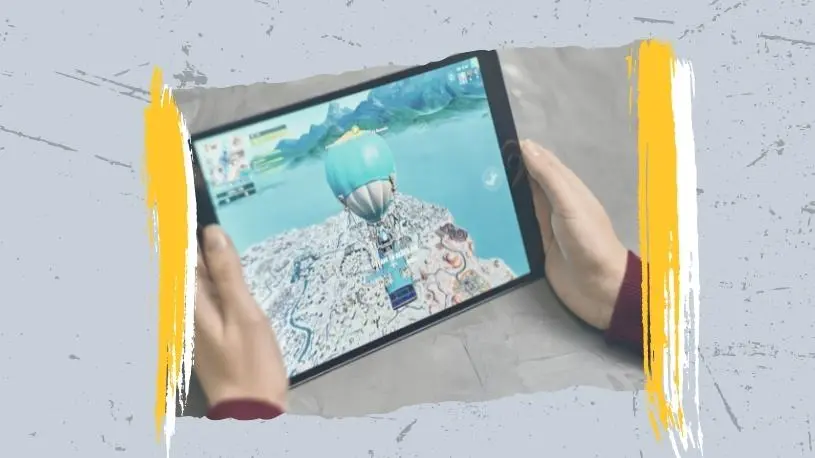 Tablet gaming has exploded in the last few years, and 2021 looks to raise the industry to new heights. With machines far more powerful and affordable than ever before, there's never been a better time to upgrade or experience this world for the first time.
One of the biggest obstacles for some gamers was touch screen controls. Well, you can rest easy.

Today, Bluetooth support for tablets is standard, meaning it's quick and easy to connect these with controllers or mouse and keyboard setups. Remember: the best gaming tablet has to be one you can control.
With that in mind, our extensive research has provided some interesting answers to the question of what is best, and for which user. We've looked at specs, operating systems, and cost too.
From hardcore titles to more casual-friendly browser games, here's what our research uncovered:
Though the best gaming tablet will depend on your use-case and wallet, there's no doubt that when it comes to performance, the best out there are going to be the most expensive.
This is the case with Microsoft's Surface Pro 7, which has a price tag to match its power. Included on this device are the following:
Operating System: Windows 10
Screen Size/ Resolution: 12.3-inch at 2736 x 1824
CPU: Up to Quad-core i7
Storage: Up to 1TB
RAM: Up to 16 GB
It might seem odd to see a desktop operating system on this list, but there's no denying the power offered by the Surface Pro 7. Blurring the boundaries between PC and mobile, this machine is the 2021 king in the premium-space battle for the best gaming tablet.
The only real problem with the Surface Pro 7, outside of the price, is that the system doesn't natively support mobile apps due to the Windows 10 OS. That said, users of the devices can download the program BlueStacks to overcome this limitation.
It is a little bit of a hassle, but it's also a temporary setback. When Windows 11 (which does support Android apps) launches later this year, users will be able to upgrade for free, so any inconvenience is only temporary.
Add to this the fact that the device is so powerful that it can run a huge library of PC Steam and other games, and high-end tablet gamers with a budget have an easy choice. This isn't just the best gaming tablet for those with the money, it's a strong performer all around.
If your idea of the best gaming tablet is a balance of price and performance, then look no further than the Samsung Galaxy Tab S6 Lite. Offering enough power to run the most popular games, while not costing an arm and a leg, this is a mobile device that finds a place as a constant best-seller.
It could even be the best android tablet for gaming too. As for what's under the hood, the Galaxy Tab S6 Lite includes the following:
Operating System: Android 10
Screen Size/ Resolution: 10.4-inch at 2000 x 1200
CPU: Octa-core 4x2.3 GHz Cortex-A73
Storage: Up to 128 GB
RAM: 4 GB
While not as powerful as the more expensive models, this device still includes some great features to help it stand among the pack. These include a long battery life, which is a big advantage for mobile games, a high-quality and color-rich screen, and even an S Pen inking stylus.
The issue we can see with this tablet is that it might not age well when the next generation of games arrives. But that's a risk every device but the most expensive has to face.
For now, and for players looking for a strong mid-range system, the Samsung Galaxy Tab S6 Lite could be the best gaming tablet around.
Not all players are looking to set the world on fire with the most demanding games, and for these players, the best gaming tablet is going to be an affordable one. True, the Apple iPad 10.2 might be a couple of years old at this point, but that's hardly a mark against Apple's consistent mark of quality.
This is a strong system not just for iPad games, but also for a wide range of other applications.
Operating System: iPadOS 13
Screen Size/ Resolution: 10.2-inch at 1620 x 2160
CPU: Apple A10 Fusion
Storage: Up to 128TB
RAM: 3 GB
For casual gamers, the iPad 10.2 can serve as a strong entry point to thousands of older and less demanding titles. Even better, it can interface with your existing Apple products, including iPhones and iMacs, to make setup and coordination a breeze.
The iPad 10.2 won't open enormous 3D worlds to players, but for those not interested in taking this route anyway, this device is a strong contender for the best gaming tablet.
Some gamers love big PC programs, others prefer apps, and for a few of us, the most fun titles are those accessible straight from a browser. For those in this group, the best gaming tablet is going to be the one best designed for the online browsing experience.
This means high-power isn't a must, but the ease of use is crucial. For this purpose, we've selected the Huawei MediaPad T5 10.1.
Operating System: Android 8.0
Screen Size/ Resolution: 10.1-inch at 1920 x 1200
CPU: Octa-core 4x2.36 GHz Cortex-A53
Storage: Up to 64 GB
RAM: Up to 4 GB
Despite being a low-powered device, the Huawei MediaPad doesn't suffer from many of the slowdown issues that affect similar devices. Like the iPad, it won't set any records, but it will perform extremely well as an android gaming tablet used for browser games.
Since some of the best modern games started as browser experiences, this means users of this device are never going to be wanting for choice.
For those looking towards browser or less-demanding titles, storage shouldn't be much of an issue with this tablet as these games don't typically need much space. Gamers looking towards more taxing experiences should look for a large storage capacity.
Of course, as a browser-gaming device, we wouldn't recommend users try to leverage the MediaPad power for larger apps or 3D games, but it should also perform adequately for less demanding titles.
If this sounds like you, then the Huawei MediaPad T5 could be the best gaming tablet on the market.
For users with dexterity or visual concerns, then the best gaming tablet won't be the most powerful, it will be the one with the greatest level of accessibility. This is where the Samsung Galaxy View2 comes in, offering an enormous screen with all the advantages the extra display space implies.
Operating System: Android 8.1
Screen Size/ Resolution: 17.3-inch at 1080 x 1920
CPU: Octa-core 2x1.6 GHz Cortex-A73
Storage: 64 GB
RAM: 3 GB
The Galaxy View 2 isn't especially powerful, but it does fulfill a use-case that many players will find indispensable. Easy to control, easy to read, and easy to type on, this might not just be the best gaming tablet for many users, it could also be one of the only viable choices.
Plus, if you do want to step away from gaming for a little bit, the huge screen also makes this tablet a great fit for media like YouTube and Netflix streaming.
FAQ
How do I know if my games will run well on a tablet?
This is a difficult question to answer, given how much games can change over time. That said, if you are curious as to how a game performs right now, you should be sure to run Google searches on your tablet of choice together with the word benchmark to get a general idea.
How much RAM does a tablet need?
Again, this depends on how much you want to future-proof your device. Currently, it looks like 6-8 GB of RAM should be enough to suit players for the next few years, but after that, another upgrade might become necessary.
Does the operating system matter?
For some devices, like the Surface Pro, the operating system is going to have a big impact. For mobile operating systems like Android and iOS devices, there's enough crossover with apps that the issue is less important. It may be easier to adopt a system you're already familiar with.
Which is the best tablet for gaming?
Hopefully the above will give you some idea of which is right for you, but keep in mind that everybody's tastes vary. Sometimes the best gaming tablet isn't the exact model listed above, but one in the same family, or one with similar features. The best gaming tablet is the one that most meets your individual needs.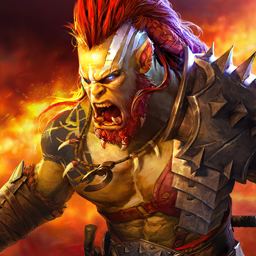 RAID: Shadow Legends
Collect 700+ Champions & Fight For Glory