All Hail the New RAID Champion: s1mple!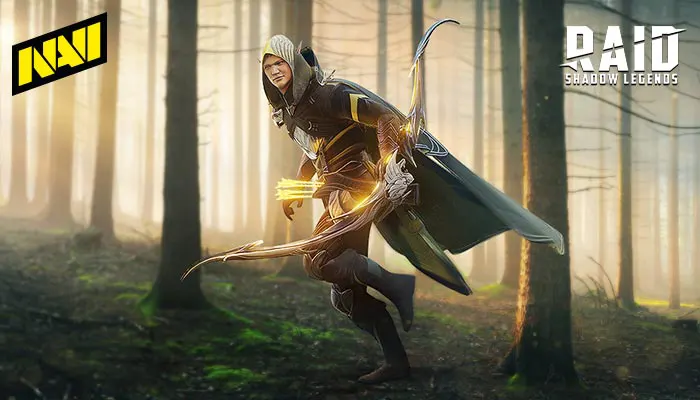 Strap yourselves in, fellow gamers. A new era dawns in the RAID: Shadow Legends kingdom. As the Dark Lord Siroth continues his merciless reign of terror, a new light emerges from the shadows to vanquish the villain of Telaria. But who could this unknown hero be?
Scroll down and discover which legendary champion is coming to RAID: Shadow Legends!

It's official, one of the sharpest CS:GO sharpshooters, s1mple (aka Aleksandr Kostyliev), is a bona fide legend, at the age of 24. It's not only due to the fact s1mple is a legend when it comes to shooters. Everyone already knows that.
What we mean is that s1mple's legendary status is now official. That's right, the Ukrainian pro gamer has become part of the RAID crew!
We spoke to s1mple back in August, where he shared with us his memories of an early start in gaming, how he stays sharp and what his career would have been like, had he not gone the path that he has.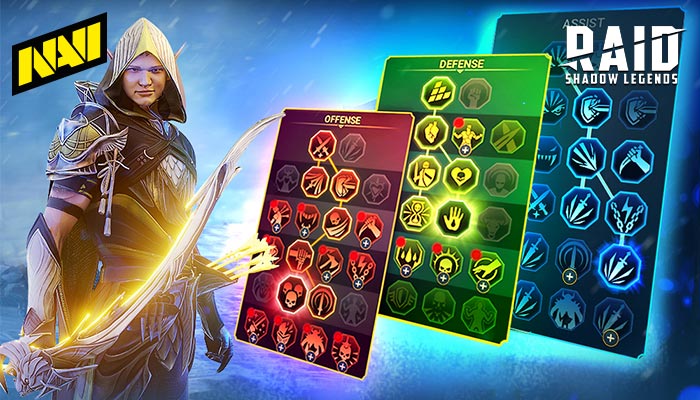 However, while we chatted about his teammates, pre-game rituals and a love of coffee, what we didn't talk about was RAID: Shadow Legends.
Kyiv native s1mple is a fan of all shooting games and RPGs, which is why we've worked closely with him, using his expertise and experience, to create a brand new and exciting character.
And, just to make sure this rare character is an all-round threat, we've taken everything we know about s1mple's CS:GO settings, as well as facts about the man himself, to build a character you won't be able to wait to unlock.
A New Champion Comes to RAID Shadow Legends
But before we explain how to get your hands on the new RAID: Shadow Legends s1mple champion, let's quickly run through the basics:
The only appropriate level for an icon like s1mple is the highest one, which is why the new Champion will be rated as Legendary (putting him ahead of Epic, Rare, Uncommon, and Common characters)
The new Champion's name is Aleksandr the Sharpshooter - a testament to the man behind the gamer
His skills are Arctic Warfare, Spraydown and Born to Win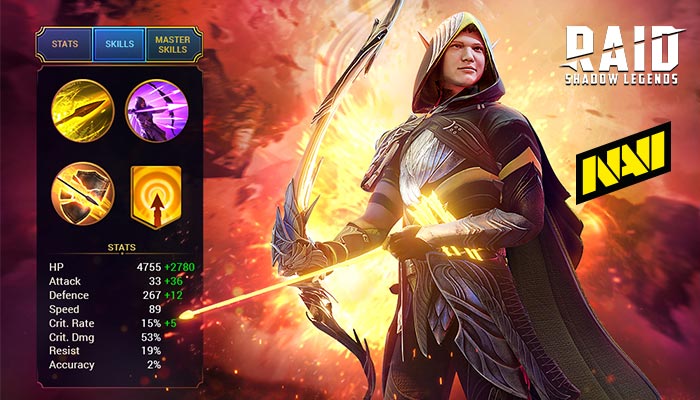 Those teasers should give you a taste of what to expect.
Who is Aleksandr the Sharpshooter?
Well, we've taken all of these elements and used them to create Aleksandr the Sharpshooter. This means you can expect to see a character that has a deadly aim, attacks from range, and the ability to outflank enemies and effectively score kills for fun.
We've also imbued Aleksandr the Sharpshooter with some of s1mple's best qualities. For example, when we spoke to him in August, s1mple said that he often uses the insights of others to inform his tactical decisions.
In other words, he's a player who is willing to listen in order to learn and adapt. That's an important skill to have, particularly in RAID: Shadow Legends where cooperation within a clan can be the difference between winning and losing.
Finally, s1mple's new champion will come packing the heat with regards to in-game strengths.
How Can I Unlock Aleksandr the Sharpshooter?
This new RAID: Shadow Legends character is a special one. As much as we'd like to make him easily available to everyone, we also think a certain amount of exclusivity is necessary. Therefore, if you want to unlock this new character, you'll need to do the following:
Log in to the game between December 1 and January 28 (09:00 UTC)
Accumulate 7 days' worth of logins
These days don't need to be consecutive - meaning you can miss a day and get back to it later
Simple, right?
More S1mple Content
Want to know more about how this currently-mysterious figure came to be? You can check out s1mple's Twitter to learn more about the character and Kostyliev's involvement in the project.
You can also use the account to look out for future offers and events featuring s1mple and other legendary RAID characters.
Of course, if you've never played this game, now is the perfect time to start. s1mple is a gaming icon by anyone's standards, so naturally, he only puts his name to the best games.
That's why it's such a privilege to have him onboard and, in turn, a great opportunity for you to unlock and enjoy a great new character!
The Legend of Aleksandr "s1mple" Kostyliev
Kostyliev, aka s1mple, is one of the best CS:GO players in the world. His gaming career started very early at the age of four. Guided by his older brother, Kostyliev the boy genius honed his skills over the course of 12 years and, by the time he was 16, s1mple was a pro.
His first pro gaming team was LAN DODGERS. From there he joined Courage Gaming and, by the end of his first year as a pro in 2014, he'd signed for Hellraisers.
He bounced around the circuit before settling with NAVI in 2016. It was then he really came into his own and when his name became synonymous with success. A gold at ESL One: New York in 2016 was followed by a series of prestigious team and individual honors.
In 2020, s1mple was ranked as the second best CS:GO player in the world behind Mathieu "⁠ZywOo⁠" Herbaut, and in 2021 he is regarded by some as the best CS:GO player in the world.
Now his legacy is complete. S1mple is a RAID: Shadow Legends champion and he'll forever be immortalized. So, to embrace the power of s1mple and add some serious firepower to your team, make sure you notch up seven days' worth of logins before January 28!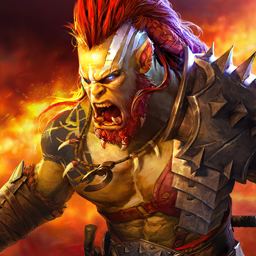 RAID: Shadow Legends
Collect 700+ Champions & Fight For Glory