Diamo il benvenuto a s1mple, il nuovo personaggio di RAID!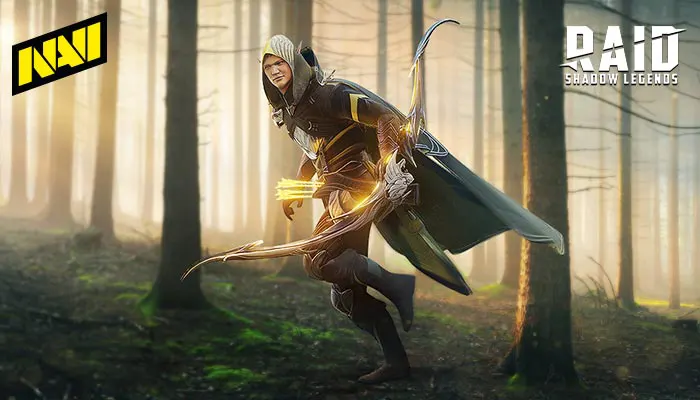 Cari giocatori, allacciate le cinture. State per imbarcarvi in ​​un nuovo viaggio nel regno di RAID: Shadow Legends. L'Oscuro Lord Siroth, che prosegue con il suo spietato regno di terrore, dovrà vedersela con una luce che avrà come obiettivo quello combattere il cattivo di Telaria. Ma chi potrebbe essere questo nuovo eroe sconosciuto?

Prosegui nella lettura e conoscerai quale leggendario campione sia stato appena scoperto a far parte di RAID: Shadow Legends!
È ufficiale, uno dei migliori tiratori scelti di CS:GO , s1mple (ossia Aleksandr Kostyliev), è una leggenda bona fides a soli 24 anni. E con questa descrizione non ci limitiamo solo al fatto che s1mple sia una leggenda quando si parla di sparatutto. Questo lo sanno tutti.
Quello che intendiamo è che lo status di leggenda di s1mple adesso è ufficiale .
Proprio così, il pro gamer ucraino è diventato un membro della crew di RAID!
Lo scorso agosto abbiamo intervistato s1mple navi il quale ha condiviso con noi i suoi ricordi dell'esordio nel mondo dei videogame, la sua tecnica di allenamento e quale sarebbe stata la sua carriera qualora non avesse intrapreso questo percorso.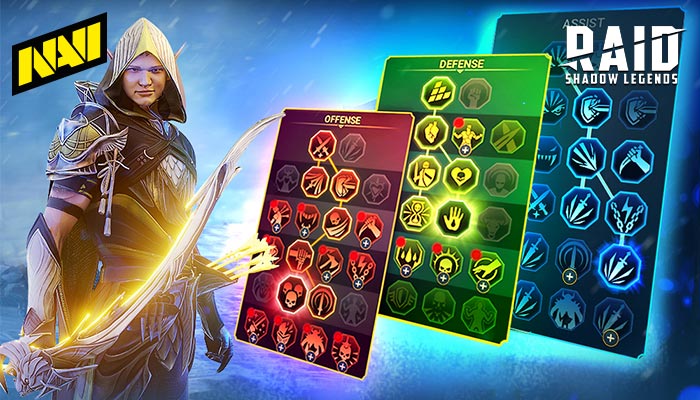 Abbiamo anche parlato dei suoi compagni di squadra, dei rituali pre-gioco e del suo amore per il caffè, ma non è stata fatta qualunque menzione su RAID: Shadow Legends.
Nato a Kiev, s1mple è un appassionato di tutti i giochi sparatutto e di RPG . Ecco perché abbiamo lavorato fianco a fianco con lui nel tentativo di sfruttare la sua esperienza e le sue conoscenze sul campo per creare un nuovo personaggio esilarante e fuori dal comune.
E, per assicurarci che questo raro personaggio fosse efficiente e a tuttotondo, gli abbiamo attribuito tutto ciò che ci è noto sulle impostazioni CS:GO di s1mple crosshair, nonché le sue caratteristiche, così da costruire un personaggio che non vedrai l'ora di sbloccare.
RAID: Shadow Legends vanta un nuovo campione
Ma prima di spiegarti come mettere le mani sul nuovo personaggio di RAID: Shadow Legends, esaminiamo rapidamente le basi:
Il livello appropriato per un'icona del calibro di simple csgo è quello più alto, ed è il motivo per cui il nuovo campione ha lo status di Leggendario (che precede Epico, Raro, Inusuale e Comune)
Il nome del nuovo campione è Aleksandr the Sharpshooter ossia "Aleksandr, il cecchino" – tiratore scelto di nome e di fatto.
Le sue caratteristiche sono Arctic Warfare, Spraydown e Born to Win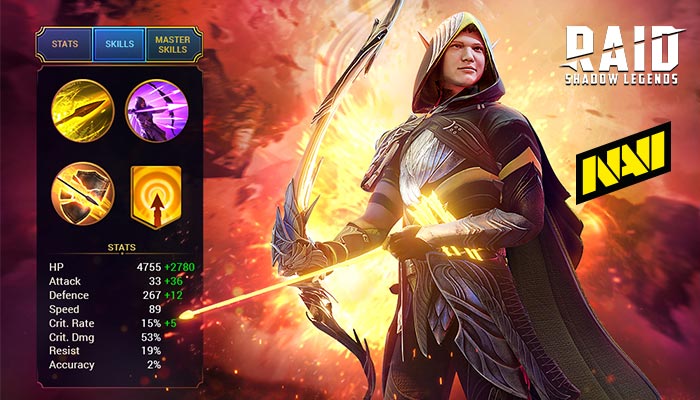 Questi teaser dovrebbero darti un'idea di ciò che ti aspetta.
Chi è Aleksandr il tiratore scelto?
Dunque, abbiamo estrapolato e rielaborato tutti questi elementi per creare un personaggio a puntino. Un personaggio dalla mira impeccabile, preciso a distanza, con la capacità di sbaragliare il nemico e ucciderlo per divertimento.
Il nuovo personaggio mostra anche alcune delle migliori qualità di simple csgo. Dall'intervista fatta in agosto abbiamo colto che Aleksandr sfrutta le intuizioni altrui per attuare le proprie strategie di attacco.
In altre parole, è un giocatore che sfrutta l'ascolto per apprendere e adattarsi di conseguenza. Questa sua capacità non è affatto da sottovalutare, specialmente in RAID:Shadow Legends dove la cooperazione all'interno di un clan, può fare la differenza tra vincere e perdere.
Infine, le armi in suo possesso sono calibrate in base ai punti di forza del gioco.
Come si sblocca Aleksandr il tiratore scelto?
Questo nuovo personaggio di RAID: Shadow Legends è davvero molto speciale. Se da un lato vorremmo che fosse fruibile da tutti, dall'altro non possiamo non dargli l'esclusività che merita. Pertanto, se desideri sbloccare questo campione, dovrai fare quanto segue:
Accedere al gioco tra il 1° dicembre e il 28 gennaio (09:00 orario UTC)
Accumulare 7 giorni di accesso
Questi giorni possono anche essere non consecutivi, il che significa che puoi saltare un giorno e accedervi il giorno successivo.
Facile, no?
Ulteriori informazioni su S1mple
Vuoi saperne di più su questo personaggio misterioso? Basta guardare l'account Twitter di s1mple per scoprire come Aleksandr sia stato coinvolto nel progetto.
Puoi anche utilizzare l'account per cercare offerte ed eventi futuri con personaggi s1mple altri RAID leggendari.
Chiaramente, se non hai mai giocato a questo gioco, questo è il momento migliore per farlo. Simple csgo è un'icona dei videogame riconosciuta a livello mondiale, quindi va da sé che presti il ​​suo nome solo ai giochi migliori in assoluto.
Ecco perché è un privilegio che faccia parte della nostra squadra e, di conseguenza, una grande opportunità per te per divertirti sbloccando un nuovo grande personaggio!
La leggenda di Aleksandr "s1mple" Kostyliev
Kostyliev, meglio conosciuto con il suo pseudonimo s1mple, è uno dei migliori giocatori CS:GO al mondo. La sua carriera di giocatore ebbe inizio molto presto, ovvero all'età di 4 anni. Guidato dal fratello maggiore, Aleksandr è riuscito a sfruttare le sue capacità nei 12 anni successivi per poi accedere all'olimpo dei giocatori professionisti a soli 16 anni.
Il suo primo team professionale sono stati i LAN DODGERS. Dopodiché è passato ai Courage Gaming e alla fine del suo primo anno da professionista, nel 2014 è passato a far parte degli Hellrais.
Aleksandr ha fatto il giro del circuito prima di approdare alla NAVI nel 2016. È stato allora che, presa piena consapevolezza di se stesso, il suo nome è diventato sinonimo di successo. Un oro agli esport ESL One: New York nel 2016 a cui sono seguiti una serie di team prestigiosi e onori individuali.
Nel 2020, s1mple crosshair ha raggiunto il secondo posto nella classifica di miglior giocatore CS:Go al mondo dietro Mathieu "⁠ZywOo⁠" Herbaut, mentre nel 2021 per molti è lui il giocatore CS:GO migliore al mondo.
Adesso il (suo) quadro è completo. S1mple crosshair è un campione di RAID: Shadow Legends e il suo personaggio sarà immortale per sempre. Quindi se vuoi ottenere il potere di s1mple e alzare le sorti del tuo team, non dimenticare di accumulare 7 giorni di accesso fino al 28 gennaio!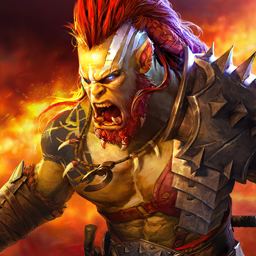 RAID: Shadow Legends
Raccogli 800+ Campioni & Battiti Per La Gloria