Salue le nouveau champion de RAID : s1mple !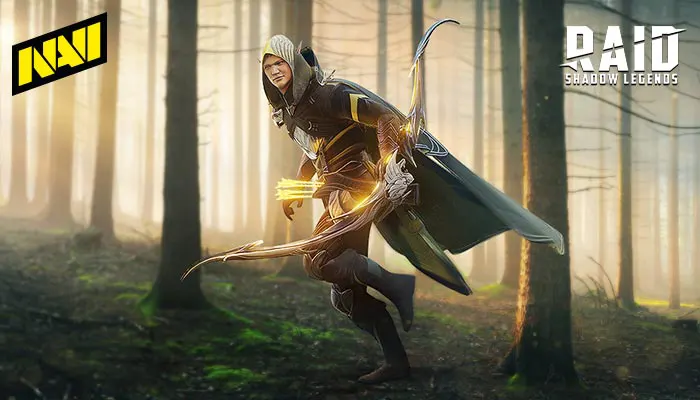 Attache ta ceinture, ami joueur. Une nouvelle ère s'ouvre dans le royaume de RAID : Shadow Legends. Alors que le Sombre Seigneur Siroth poursuit son impitoyable règne de terreur, une nouvelle lumière émerge de l'ombre pour vaincre le méchant de Téléria. Mais qui peut bien être ce héros inconnu ?

Fais défiler la page et découvre quel champion légendaire arrive dans Raid : Shadow Legends !
C'est officiel, l'un des meilleurs sharpshooters de CS:GO, s1mple (alias Aleksandr Kostyliev), est, à 24 ans, une véritable légende. Ce n'est pas seulement dû au fait que s1mple est une légende en matière de jeux de tir. Tout le monde le sait déjà.
Ce que nous voulons dire, c'est que le statut de légende de s1mple est désormais officiel. C'est vrai, le joueur professionnel ukrainien fait désormais partie de l'équipe RAID !
Au cours de notre interview de s1mple de Navi au mois d'août, il nous a confié les souvenirs de ses débuts dans le monde du jeu, expliqué comment il reste en forme et ce qu'aurait été sa carrière s'il n'avait pas suivi la voie qu'il a choisie.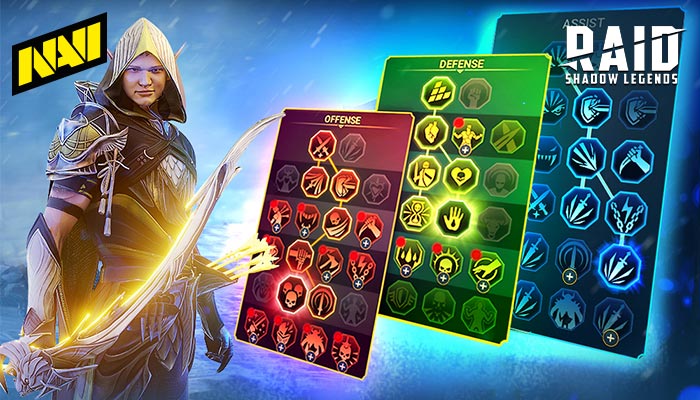 Mais si nous avons parlé de ses coéquipiers, de ses rituels d'avant-match et de son amour du café, nous n'avons pas abordé le sujet de RAID : Shadow Legends.
Originaire de Kiev, CSGO s1mple est un fan de tous les jeux de tir et de RPG. C'est pourquoi nous avons travaillé en étroite collaboration, en utilisant l'expertise et l'expérience de s1mple en crosshair, pour créer un tout nouveau et passionnant personnage.
Et pour nous assurer que ce personnage rare est une menace à tous les niveaux, nous avons pris tout ce que nous savons sur les sett de s1mple et la configuration CS:GO de s1mple, ainsi que des faits sur l'homme lui-même, pour créer un personnage que tu auras hâte de débloquer.
Un nouveau champion arrive dans RAID : Shadow Legends
Mais avant de t'expliquer comment mettre la main sur le nouveau champion et les config s1mple dans RAID : Shadow Legends, passons rapidement en revue les principes de base :
Le seul niveau approprié pour une icône comme s1mple est le plus élevé, c'est pourquoi le nouveau Champion sera classé Légendaire (ce qui le place devant les personnages épiques, rares, peu communs et communs) ;
Le nom du nouveau Champion est Aleksandr the Sharpshooter - pour témoigner de l'homme derrière le joueur ;
Ses compétences sont Arctic Warfare, Spraydown et Born to Win.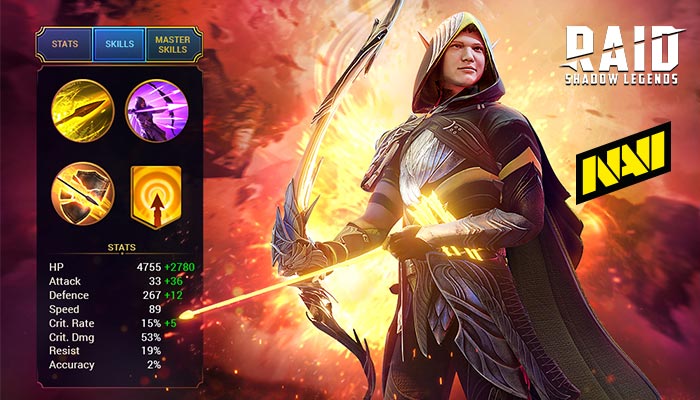 Ces teasers devraient te donner un aperçu de ce à quoi tu peux t'attendre.
Qui est Aleksandr the Sharpshooter ?
Nous avons pris tous ces éléments et les avons utilisés pour créer Aleksandr the Sharpshooter. Tu peux t'attendre à voir un personnage qui a une visée mortelle, attaque à distance, sait déborder ses ennemis et peut tuer efficacement juste pour le plaisir.
Nous avons également imprégné Aleksandr the Sharpshooter de certaines des meilleures qualités de s1mple. Par exemple, lorsque nous lui avons parlé en août, s1mple a dit qu'il utilisait souvent les suggestions des autres pour prendre ses décisions tactiques.
En d'autres termes, c'est un joueur qui est prêt à écouter afin d'apprendre et de s'adapter. C'est une compétence importante à avoir, en particulier dans RAID : Shadow Legends où la coopération au sein d'un clan peut décider de la victoire ou de la défaite.
Enfin, la config s1mple donnera au nouveau champion des atouts considérables dans le jeu.
Comment puis-je débloquer Aleksandr the Sharpshooter ?
Ce nouveau personnage de RAID : Shadow Legends est spécial. Même si nous aimerions le rendre accessible à tous, nous pensons qu'une certaine exclusivité est nécessaire. Par conséquent, si tu veux débloquer ce nouveau personnage, tu devras faire ce qui suit :
Te connecter au jeu entre le 1er décembre et le 28 janvier (09:00 UTC) ;
Accumuler l'équivalent de 7 jours de connexions ;
Ces jours n'ont pas besoin d'être consécutifs - ce qui signifie que tu peux manquer un jour et revenir plus tard.
Simple, non ?
En savoir plus sur les sett de s1mple
Tu veux en savoir plus sur les sett de s1mple, à commencer par la façon dont ce personnage mystérieux a vu le jour ? Tu peux consulter le compte Twitter de s1mple pour en savoir plus sur le personnage et l'implication de Kostyliev dans le projet.
Tu peux également utiliser son compte pour guetter les futures offres et événements mettant en scène s1mple en crosshair et d'autres personnages légendaires de RAID.
Bien sûr, si tu n'as jamais joué à ce jeu, c'est le moment idéal pour commencer. s1mple est une icône du gaming, alors naturellement, il ne met son nom que sur les meilleurs jeux.
C'est pourquoi c'est un tel privilège de l'avoir à bord et, en retour, une grande opportunité pour toi de débloquer et d'apprécier un nouveau personnage génial !
La légende d'Aleksandr 's1mple' Kostyliev
Kostyliev, alias s1mple, est l'un des meilleurs joueurs de CS:GO au monde. Sa carrière de joueur a commencé très tôt, à l'âge de quatre ans. Guidé par son frère aîné, le petit génie Kostyliev a affiné ses compétences pendant 12 ans et, à l'âge de 16 ans, s1mple était un pro.
Sa première équipe de jeu pro en eSports était LAN DODGERS. Il a ensuite rejoint Courage Gaming et, à la fin de sa première année en tant que pro gamer en 2014, il a signé avec Hellraisers.
Il a rebondi sur le circuit avant de s'installer chez NAVI en 2016. C'est alors qu'il s'est vraiment révélé et que son nom est devenu synonyme de succès. Une médaille d'or à l'ESL One : New York en 2016 fut suivie d'une série d'honneurs prestigieux en équipe et en individuel.
En 2020, s1mple a été classé deuxième meilleur joueur de CS:GO au monde derrière Mathieu "ZywOo" Herbaut. En 2021, il est considéré par certains comme le meilleur joueur CS:GO au monde.
Son héritage est maintenant assuré. s1mple est un champion de RAID : Shadow Legends et il sera immortalisé à jamais. Alors, pour profiter de la puissance et de la config de s1mple et ajouter de la puissance de feu à ton équipe, assure-toi de te connecter pendant sept jours avant le 28 janvier !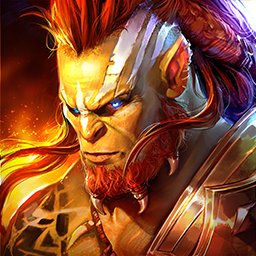 RAID: Shadow Legends
Récupère + de 700 Champions et décroche la gloire