S1mple wird Raid: Shadow Legends Champion!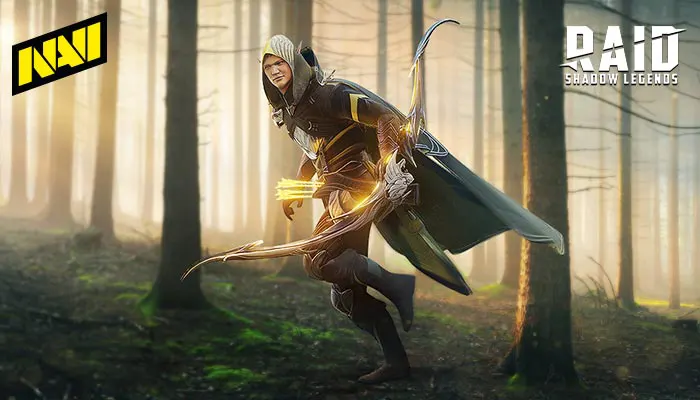 Schnall dich an und mach dich bereit, denn eine neue Ära bricht an im Königreich von Raid: Shadow Legends! Ein neuer und geheimnisvoller Held erhebt sich aus den Schatten und schickt sich an, den dunklen Lord Siroth zu bekämpfen und für Gerechtigkeit zu sorgen. Aber wer kann dieser geheimnisvolle Held nur sein?

Scroll weiter nach unten und lies den Artikel, um zu erfahren, welcher legendäre Champion Raid: Shadow Legends unsicher machen wird und welcher mindestens genauso legendäre Gamer dafür Pate stehen durfte!
Jetzt ist es endlich offiziell: S1mple (auch bekannt unter seinem wahren Namen Aleksandr Kostyliev), seines Zeichens einer der besten CS:GO Scharfschützen des Planeten, wird im Alter von nur 24 Jahren zur Legende. Und zwar nicht, weil S1mple so legendär gut in CS:GO ist - das hat die Community ja schon vorher gewusst.
Nein, wir meinen es wirklich ganz genau so: S1mple ist jetzt "legendary". Und zwar als Teil der Raid Crew von Raid: Shadow Legends!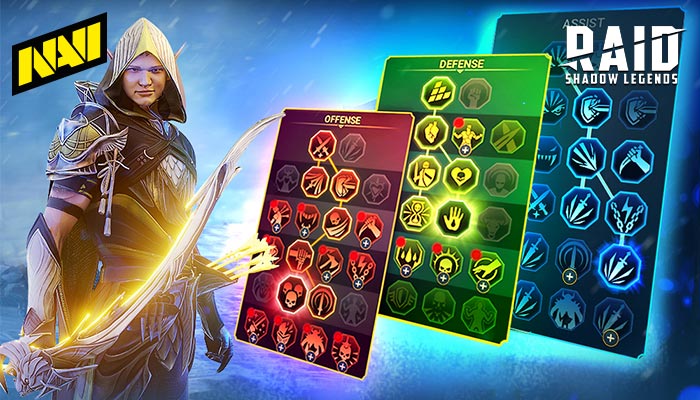 Wir hatten schon im August das Privileg, mit S1mple ein Interview zu führen, wo der begnadete Pro-Gamer nicht einfach nur über S1mple Settings oder sein S1mple Twitter gesprochen hat.
Stattdessen teilte er mit uns seine Erinnerungen daran, wie er schon sehr früh in die Gaming-Szene eingestiegen ist, wie er sein Niveau durch hartes Training hält und dabei das S1mple Crosshair bei CS:GO einstellt; und natürlich darüber, wie seine Karriere wohl verlaufen wäre, wenn er einen anderen Weg im Leben eingeschlagen hätte.
Eines wurde schnell klar: S1mple hätte bei Castle Games oder Mittelalter Spiele PC landen können - aber mit S1mple CS:GO hat er seine Bestimmung gefunden.
Zwar haben wir mit S1mple darüber gesprochen, wie er schon mit 13 zum E-Sport kam. Und auch darüber wie seine Eltern ihm Tastatur und Maus wegnahmen, damit er weniger zockt, genauso wie über seine Liebe für Kaffee.
Aber über eines haben wir nicht gesprochen: Raid: Shadow Legends. Dafür haben wir ihm aber alle möglichen Informationen über sich selbst entlockt, natürlich immer mit dem Hintergedanken, dass wir ihn später einmal so akkurat wie nur irgendwie möglich bei einem der bekanntesten Spiele der Welt verewigen möchten.
Und gelernt haben wir vieles über das Ausnahmetalent: Schon bald stellte sich etwa heraus, dass S1mple ein Fan aller Shooting Games ist und außerdem RPGs mag.
Überhaupt hat man das Gefühl, dass der bekannte Gamer allen Games eine Chance geben würde, ob html5 Spiele, Roboter Spiele oder Flash Games.
Vermutlich konnte er nur so letztlich auch bei CS:Go landen - denn wie groß ist schon die Wahrscheinlichkeit dafür? Genau deswegen haben wir mit ihm auch so eng zusammen gearbeitet, um einen brandneuen und aufregenden Charakter für Raid zu erstellen.
Und einfach um sicherzustellen, dass dieser neue Charakter rundum gefährlich wird, haben wir alles, was wir über S1mple Settings wissen - das S1mple Crosshair, seine exakten Einstellungen beim Spielen und mehr - in einen Topf geworfen und das mit Infos über die Person hinter dem Computerbildschirm verbunden.
Alles, damit du einen neuen Raid-Charakter hast, bei dem du es gar nicht erwarten kannst, ihn freizuschalten. Du siehst: Die nächsten Monate werden ziemlich aufregend werden!
Ein neuer Champion bei Raid: Shadow Legends
Bevor wir dir aber im Detail erklären, wie du deine Finger an den neuen S1mple Champion bei Raid: Shadow Legends bekommst, stellen wir dir zunächst die grundlegenden Fakten über die neue Figur vor:
Natürlich kann das Level einer solchen Ikone wie S1mple nur das Höchste im Spiel sein. Deswegen wird der neue Champion auch ein Legendary Rating haben (womit er über den Klassen Common, Uncommon, Rare und Epic steht!)
Der Name des neuen Champions ist Aleksandr the Sharpshooter - passend zu dem Mann, der für ihn Pate stand und der ebenfalls ein begnadeter Scharfschütze ist!
Seine Skills sind Arctic Warfare, Spraydown und Born to Win!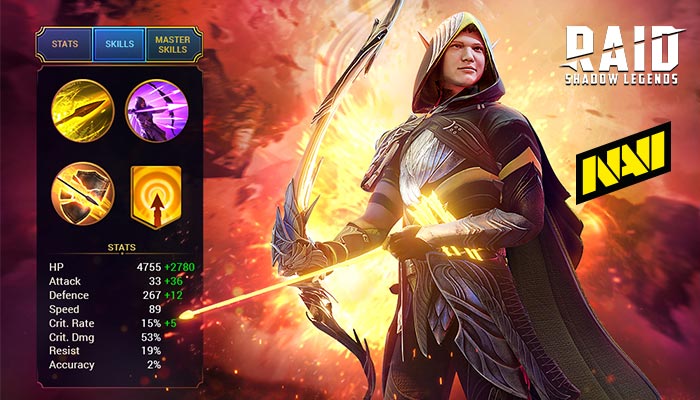 Jetzt hast du einen Einruck von dem, was dich erwartet.
Wer ist Aleksandr the Sharpshooter (S1mple)?
All die Dinge die wir über S1mple gelernt haben, haben wir miteinander verschmolzen, um Aleksandr the Sharpshooter zu erschaffen. Das bedeutet, dass du dich auf einen Charakter mit tödlicher Zielgenauigkeit, Range-basierten Attacken und der Fähigkeit, seine Gegner effektiv zu töten, freuen kannst.
Hört sich das bekannt an? Kein Wunder: Denn Aleksandr the Sharpshooter vereint natürlich einige der besten Eigenschaften von S1mple in sich: In unserem Interview vom August hat S1mple uns zum Beispiel erzählt, dass er oft Informationen und Wissen von anderen nutzt, um seine eigenen taktischen Entscheidungen zu verbessern.
Er ist also ein Spieler, der bereit ist zuzuhören, dadurch zu lernen und sich anzupassen. Gerade in Raid: Shadow Legends ist das ein extrem wichtiger Skill, da die gute Zusammenarbeit mit dem eigenen Clan den Unterschied zwischen Sieg und Niederlage bedeuten kann. Auch Informationen von S1mple Twitter haben wir genutzt, um den Charakter perfekt zu designen.
Letztlich wird S1mples neuer Champion also bis an die Zähne bewaffnet sein, was seine In-Game Stärken angeht.
Wie kann ich Aleksandr the Sharpshooter (S1mple) freischalten?
Aleksandr the Sharpshooter ist kein Charakter wie jeder andere - das wirst du sicher verstehen. Um der Ikone die ihm Pate stand gerecht zu werden, haben wir uns also darauf geeinigt, dass ein gewisser Grad an Exklusivität nötig ist.
Du wirst also einige Bedingungen erfüllen müssen, um Aleksandr the Sharpshooter freizuschalten. Und zwar die folgenden:
Logge dich mehrmals zwischen dem 1. Dezember und dem 28. Januar (9 Uhr koordinierter Weltzeit) bei Raid: Shadow Legends ein
Insgesamt musst du dich in diesem Zeitraum an sieben Tagen anmelden
Die Tage müssen aber nicht hintereinander sein, du kannst also durchaus zwischendrin ein wenig Pause machen
Um so eine Legende wie S1mple freizuschalten, ist das eigentlich nicht zu viel verlangt oder?
Mehr S1mple Content für dich
Aleksandr the Sharpshooter hat dich neugierig gemacht und du willst noch mehr Details? Auf S1mple Twitter kannst du mehr über den Charakter erfahren und in Erfahrung bringen, wie der Mann, der für ihn Pate stand, genau in die Entwicklung des Scharfschützen involviert war - und natürlich auch über Dinge wie S1mple CS:GO Settings.
Auf seinem S1mple Twitter Account wird der Super-Gamer auch in Zukunft aktuelle Angebote und neue legendäre Charaktere aus dem Raid: Shadow Legends Universum vorstellen.
Wenn du das Game noch nie gespielt hast, dann ist jetzt natürlich der perfekte Zeitpunkt für dich, um einzusteigen: Raid: Shadow Legends wird dir gefallen, egal ob du ansonsten Multiplayer Spiele Handy, Spiele Solitär, oder MMORPG kostenlos spielst.
Auch bei Raid: Shadow Legends zeigt S1mple sich in Form seines Charakters von seiner besten Seite.
Und genau deshalb ist es für uns auch so ein Privileg, ihn an Bord zu haben - was wiederum für dich eine super Gelegenheit ist, einen spannenden Charakter freizuschalten.
Die Legende von Aleksandr "S1mple" Kostyliev
Kommen wir jetzt noch zu dem Mann hinter S1mple Crosshair bei Counter Strike, der dich mit Sicherheit faszinieren wird - egal ob du es eher casual magst oder doch ein echter Hardcore Gamer bist: Aleksandr Kostyliev ist unter seinem Spitzmanem S1imple inzwischen mehr als bekannt in der Welt von (S1mple) CS:GO.
Seine Karriere als Profi-Gamer startete er bereits im Alter von nur vier Jahren. Damals brachte sein Bruder ihm die ersten Schritte bei. Ganze 12 Jahre lang übte S1mple jedes Detail des Games und wurde spätestens beim Twitch Streamen von Counter Strike bekannt.
Ob er ohne diese Unterstützung heute wohl einfach privat beste Spiele iPad spielen würde oder ein ganz alltägliches Leben führen? Wir wissen es nicht. Was wir aber wissen: Als er 16 Jahre alt wurde, war S1mple bereits als Profi in der Gaming-Szene anerkannt.
Und S1mple Settings interessieren bis heute weltweit hunderttausende von Gamern! Zunächst spielte S1mple für die LAN DODGERS, wanderte aber später zu Courage Gaming ab und schon am Ende seines ersten Jahres als Profi, nämlich 2014, stand er bei den Hellraisers unter Vertrag.
Selbst wenn du noch kein Hardcore Gamer bist und dich noch fragst "wie streamt man auf Twitch?", hast du vielleicht schon mal etwas von ihm gehört, denn seine Skills sind legendär.
Und gerade in den Anfangsjahren seiner Karriere war S1mple dafür bekannt, von Team zu Team zu springen - fast wie ein Spieletester für eSports.
Bei NAVI fand er dann 2016 seine Heimat und dort war es auch, wo S1mple immer mehr sein wahres Potenzial zeigte. Bei der ESL One in New York erkämpfte er sich 2016 Gold und darauf folgte Schlag auf Schlag eine Reihe von Ehrungen und Siegen, sowohl gemeinsam mit seinem Team, als auch einzeln.
Jeder Gamer weiß: Die besten Spiele sind immer die, in denen man selbst am besten ist. Und bei S1mple ist das eindeutig CS:GO! Hier hat also jemand eindeutig seine Bestimmung gefunden.
2020 war S1mple die Nummer zwei der weltweit besten CS:Go Spieler, direkt hinter Mathieu "⁠ZywOo⁠" Herbaut. 2021 gehen viele sogar davon aus, dass S1mple inzwischen der beste CS:GO Spieler der Welt ist. S1mple CS:GO sind Begriffe die nun Hand in Hand gehen.
Das wissen wir zu würdigen und sorgen dafür, dass S1mple endgültig seinen Rang als Gaming-Legende beziehen kann: Mit dem neuen Raid: Shadow Legends Champion wird S1mple unsterblich werden.
Was es für dich zu tun gibt? Ganz einfach: Logge dich vor dem 28. Januar oft genug bei Raid: Shadow Legends ein, schnapp dir den Champion, booste so dein Team und zeige S1mple so den Respekt, den er mit Sicherheit verdient.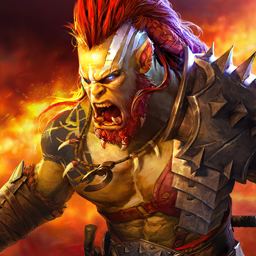 RAID: Shadow Legends
Sammle über 800 Champions & kämpfe um Ruhm