¡Saluda a s1mple! El nuevo jugador de RAID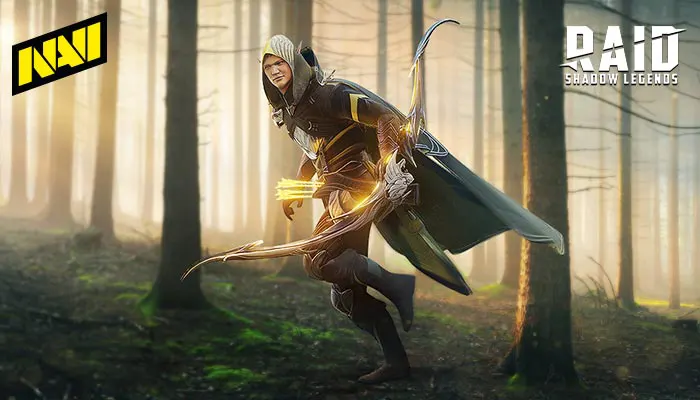 Sujétense a sus asientos, compañeros gamers. Vamos a echar un vistazo a uno de los mejores juegos para Android. Comienza una nueva era en el reino de RAID: Shadow Legends. Mientras el Señor Oscuro Siroth continúa su mandato despiadado de terror, surge una nueva luz desde las sombras para derrotar al villano de Telaria. Pero, ¿;Quién podría ser este héroe desconocido?

¡Sigue leyendo y descubre cuál campeón legendario llegará a RAID: Shadow Legends!
Ya es oficial, uno de los francotiradores con mejor precisión en CS:GO, Aleksandr Kostyliev (mejor conocido como s1mple), es una auténtica leyenda a sus 24 años de edad. Y no solo cuando se trata de shooters; ya eso lo saben todos.
Nos referimos a que el estatus legendario de s1mple ya es oficial. ¡Así es, el pro gamer Ucraniano, ahora forma parte del equipo de RAID!
Hablamos con s1mple (NAVI) en agosto, donde nos contó sobre sus recuerdos de un inicio temprano en videojuegos, cómo mantiene sus destrezas y cómo habría sido su carrera si no hubiese tomado el camino actual.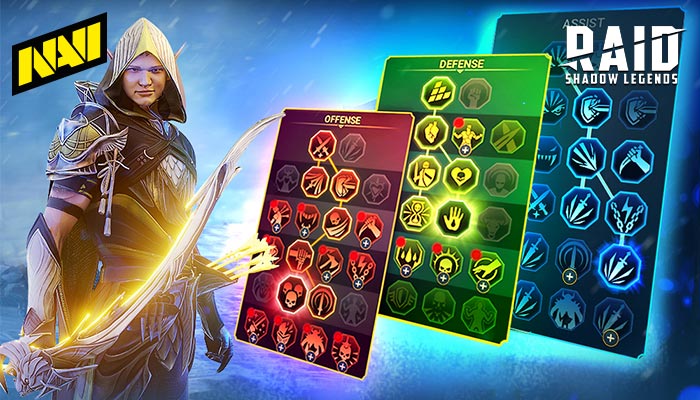 Sin embargo, mientras charlábamos sobre compañeros, rituales antes del juego y el amor por el café, no conversamos sobre RAID: Shadow Legends.
Todos conocen el crosshair de s1mple y de su afición por todos los juegos de disparos y RPG. Por esta razón hemos estado trabajando muy de cerca con él, utilizando su amplia experiencia para crear una marca nueva y un personaje excitante.
Para asegurarnos de que este personaje excepcional sea una amenaza en general, hemos tomado todo lo que sabemos de la configuración de s1mple en CS:GO. Así como también, información acerca de él mismo, para crear un personaje que no puedas esperar para desbloquear.
Llega un nuevo campeón a RAID Shadow Legends
Antes de contarte cómo puedes tener al nuevo campeón de RAID: Shadow Legends a tu alcance, repasemos los elementos fundamentales:
El único nivel apropiado para un ícono como s1mple es el más alto. Por lo cual, se va a calificar al campeón como Legendario (colocándolo delante de los personajes Épicos, Raros, Poco comunes y Comunes).
El nombre del nuevo campeón es Aleksandr the Sharpshooter - una prueba de su habilidad como gamer.
Sus modos de ataque son Arctic Warfare, Spraydown y Born to Win.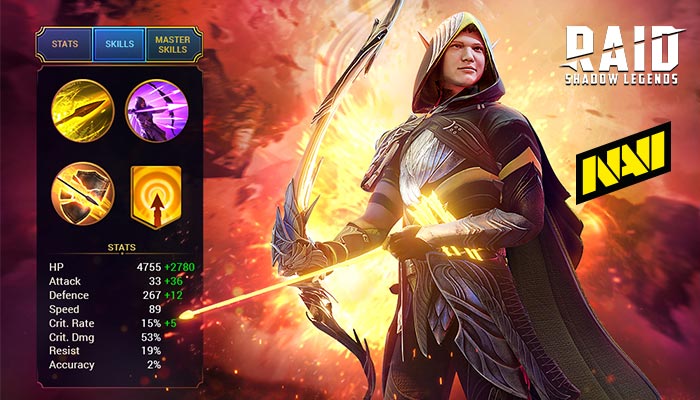 Estos adelantos son solo un bocado de lo que puedes esperar.
¿;Quién es Aleksandr the Sharpshooter?
Bien, hemos recaudado y utilizado todos estos elementos para crear a Aleksandr the sharpshooter. Esto significa que, puedes esperar ver un personaje con una puntería mortal, amplío rango de ataque y la habilidad para flanquear enemigos y eliminarlos efectivamente por diversión; básicamente todo lo que conocemos sobre las settings de s1mple.
También hemos añadido algunas de las mejores cualidades de s1mple en Aleksandr the Sharpshooter. Por ejemplo, cuando hablamos con él en agosto, nos comentó que utiliza el conocimiento de otros para consolidar sus decisiones tácticas.
En otras palabras, es un jugador que está dispuesto a escuchar para aprender y adaptarse. Es importante tener esta habilidad, sobre todo en RAID: Shadow Legends, donde cooperar con un clan puede hacer la diferencia entre ganar y perder.
Como ven, el crosshair de s1mple no es todo lo que el personaje tiene para ofrecer.
Por último,pero no menos importante, en cuanto a sus fortalezas dentro del juego, el nuevo campeón de s1mple viene armado, así que podrás poner en práctica lo que sabes de la configuración de s1mple en CS:GO.
¿;Cómo puedo desbloquear a Aleksandr the Sharpshooter?
Este nuevo personaje de RAID: Shadow Legends es especial. Por mucho que quisiéramos hacerlo accesible para todos, también creemos que es necesaria cierta exclusividad. Por lo tanto, si deseas desbloquearlo, deberás hacer lo siguiente:
Iniciar sesión en el juego entre el 1 de diciembre y el 1 de enero (09:00 UTC).
Acumular 7 días de ingresos al juego.
No es necesario que sean consecutivos, es decir, puedes dejar de ingresar un día y volver luego.
Simple, ¿;cierto? No te pierdas la posibilidad de poner a prueba las settings de s1mple.
Más contenido sobre S1mple
¿;Quieres saber más sobre cómo será esta figura que aún no conocemos? Puedes fijarte en el Twitter de s1mple para conocer más acerca del personaje y de la participación de Kostyliev en el proyecto. Aquí también podrás disfrutar de las últimas jugadas y familiarizarte con la configuración de s1mple en CS:GO.
Puedes utilizar la cuenta para buscar futuras ofertas y eventos (como los eSports) en los que participan s1mple y otros personajes legendarios de RAID.
Claro está que, si nunca has practicado este juego, ahora es el momento perfecto para empezar. S1mple es un ícono de los videojuegos para los estándares de cualquiera, así que, él solo presta su nombre para los mejores.
Por lo mismo es un privilegio tenerlo en el equipo, y al mismo tiempo, una gran oportunidad de desbloquear y disfrutar de un nuevo y gran personaje.
Estamos seguros de que los fanáticos de RAID sabrán aprovechar sus conocimientos sobre el famoso crosshair de s1mple para tener una experiencia magnífica con Aleksandr the Sharpshooter.
La leyenda de Aleksandr "s1mple" Kostyliev
Seguro has escuchado de s1mple en CS:GO, pues es nada menos que uno de los mejores jugadores en el mundo. Su carrera en los videojuegos comenzó muy temprano, a la edad de cuatro años. Guiado por su hermano mayor, Kostyliev, el niño genio, perfeccionó sus habilidades a lo largo de 12 años. A los 16 años de edad, s1mple ya era un profesional.
Su primer equipo de videojuegos profesional fue LAN DODGERS. De allí, se unió a Courage Gaming y al final de su primer año como pro en el 2014, se unió a Hellraisers.
Es así como dio vueltas por el circuito antes de llegar a un acuerdo con NAVI en el 2016. Ese momento fue cuando verdaderamente ganó reconocimiento y su nombre se convirtió en sinónimo de éxito. Tras Oro en ESL One: Nueva York en el 2016, vinieron una serie distinciones prestigiosas, tanto para él como para sus equipos.
En el 2020, gracias al grandioso desempeño de s1mple en CS:GO, lo calificaron como el segundo mejor jugador en el mundo de esta disciplina, detrás de
Mathieu "⁠ZywOo⁠" Herbaut. Ya para el 2021 algunos lo consideran el mejor jugador de CS:GO del mundo.
Las settings de s1mple son legendarias; ahora su legado está completo. Es nada menos que un campeón de RAID: Shadow Legends y será inmortalizado por siempre. Entonces, para poseer el poder de s1mple y darle verdadera potencia de fuego a tu equipo, asegúrate de acumular tus inicios de sesión por siete días antes del 28 de enero e inicia tu camino como todo un gamer profesional.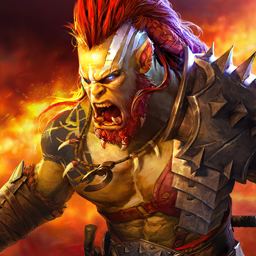 RAID: Shadow Legends
Colecciona 700+ Campeones y lucha por la gloria