Twitch Emotes: Your Complete Guide (2022)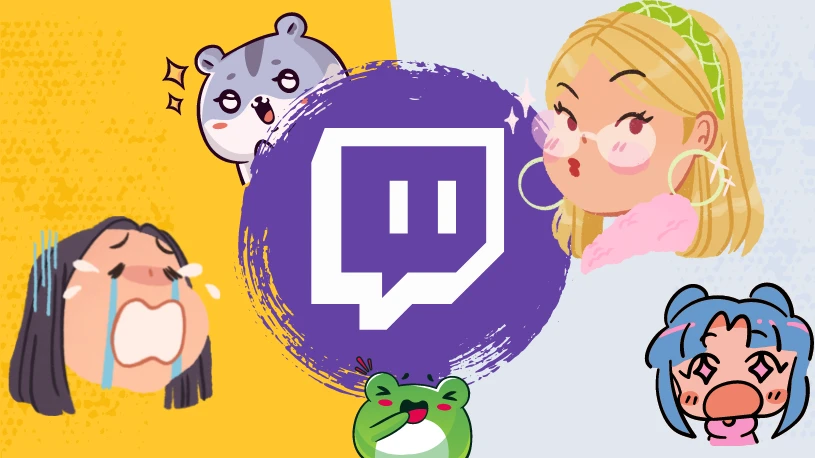 For any gamers that live stream their sessions on Twitch, emotes are one of the most effective tools in your arsenal for growing an audience. Twitch emotes are an opportunity to help viewers feel engaged and as though they're part of a unified community.

It doesn't matter what kind of games you stream, custom Twitch emotes aligned with your channel's theme are proven to drive engagement.
If you're completely new to the concept of Twitch emotes, you'll be fascinated to learn that there's a whole new world of expressions, moods and poses to explore. Viewers can use these to interact with you and your fellow viewers in real-time.

The Two Types of Twitch Emotes
First and foremost, it's important to note that there are two types of emotes Twitch viewers will be familiar with, both of which can be used by streamers and viewers alike to express their feelings within the live chat box:
Global Emotes
Global Twitch emotes can be used by any user on the Twitch platform. They are the more generic emotes and expressions that would be relevant in almost any live gamer's Twitch stream. We're talking emotes like the :LUL: laughter emote or the :HeyGuys: greeting.
None of the global emotes available to Twitch users are original to you or any channel, although they can come in handy if you want to quickly get a message across.
Custom Emotes
Custom-made Twitch emotes are some of the most in-demand animations and expressions on Twitch right now. As the platform's popularity has soared in recent years, so too has the number of Twitch communities surrounding individual live streamers.
Streamers can design Twitch animated emotes that incorporate a flavor of their channel, keeping everything consistently on-brand.
What Are the Most Popular Twitch Emotes?
For any avid gamer, be it MMORPGs or casual games they're into, the best place to keep an eye on the most used Twitch emotes is StreamElements.
Essentially, this portal monitors the usage of all Twitch animated emotes, which is particularly useful as there are trends that see emotes come in and out of vogue.
For example, at the time of writing, the :forsenE: custom emote designed for Swedish video gamer Sebastian "Forsen" Fors, is the most popular emote on the Twitch platform. It has been used over 8.5 billion times, according to StreamElements.
This far outweighs the second and third most popular Twitch emotes - :homyLol: (6.9 billion times) and :triHard: (3.79 billion times).
The main reason that :forsenE: remains the most popular emote is that Fors' viewers regularly use the emote to spam rival gamer streams. It turns out to be hugely effective marketing for Fors, too!
It's likely, however, that Fors' dominance won't remain constant and that another gamer will knock him off his spot within the foreseeable future. Such is the nature of competitive gaming.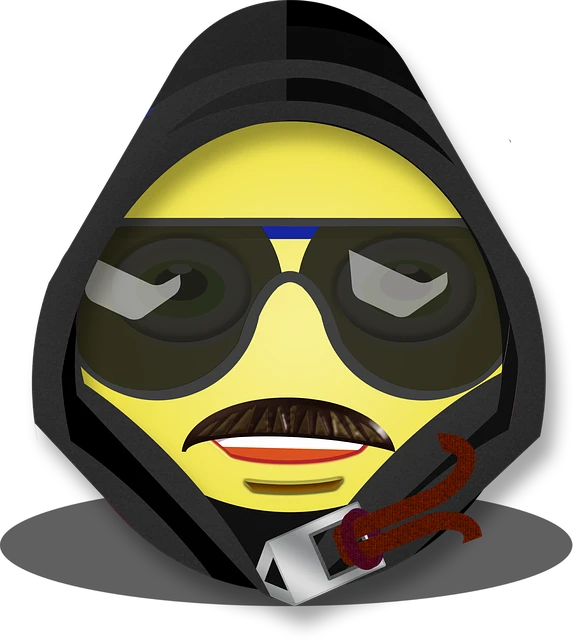 Are Twitch Emotes Free?
There are loads of free Twitch emotes that you can download and incorporate into your Twitch chat. Twitch itself gives live streamers starting out over 120 free Twitch emotes for use, which are easily downloadable via the Subscriber Emote page on the Twitch platform.
These can not only be used as Twitch emotes, but they can also serve as sub-badges for channel subscribers. It doesn't cost you a penny to make and use your own Twitch emotes either, so this is another way to keep a lid on your channel's overheads.
How to Make Twitch Emotes
When it comes to designing your own custom emotes for a Twitch community, you need to think about the types of emotes that will resonate best with your viewers. One way to brainstorm is to ask your viewers outright what kind of custom emotes they would enjoy using.
In fact, by bringing your community into the design process, you're almost guaranteeing the success of your custom emotes from the moment they drop into your live chat box.
Twitch has definitive guidelines for what it accepts as "standard" and "animated" Twitch emotes:
Standard Emotes
All images should be designed in .png format
Single PNG sizes between 112x112px and 4096x4096px – or three separate image sizes of 28x28px, 56x56px and 112x112px
All standard emotes must be square
File sizes cannot be more than 1MB
Animated Emotes
All images should be designed in .gif format
Single PNG sizes between 112x112px and 4096x4096px – or three separate image sizes of 28x28px, 56x56px and 112x112px
All animated emotes must be square Animated GIFs can include no more than 60 frames
Animations cannot flicker or flash for over three times per second
How to Design Twitch Animated Emotes
If you want to know exactly how to make emotes for Twitch channels, it ultimately depends on your innate creativity and budget. If you have the funds to do so, you could look to use a freelance designer or artist to do the legwork.
Alternatively, you could use industry-leading software yourself to get the job done.
There are plenty of willing freelance graphic designers out there that'll take on your project to design custom Twitch emotes for your channel. Twitch has its own Art Section where you can find a suitable designer, while plenty of freelance portals are jam-packed with creatives waiting for your project to be advertised.
Create your own Twitch emotes using software
There are free online sites that can help you put together animated emotes, but if you can afford the software, high-end solutions like Adobe Photoshop come in very handy.
How to Incorporate Custom Twitch Emotes Into a Channel
Once your new custom emotes are ready and waiting to rock, you'll need to upload them to your Twitch channel. This is a quick and painless process, carried out via your channel's dashboard.
Head over to your dashboard and seek the "Affiliate/Partners Settings" tab. Tap on the "Emotes" link and upload your emotes. Once uploaded, hit the "Save Changes" button and the emotes will be housed within your library for future live streams. Voila!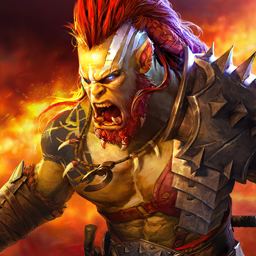 RAID: Shadow Legends
Collect 700+ Champions & Fight For Glory