Could Gacha Gaming Be the Next Big Trend?

Gacha is very popular in mobile gaming, which tells us that it isn't going anywhere in the near future. We've already had a few PC games that take on the same themes as gacha games, so what is it that makes it such a big trend in gaming?
What are Gacha Games?
Gacha games take the essence of the capsule-toy vending machine mechanic and introduce the monetization aspect for the gameplay. Players will essentially be collecting in order to progress through levels based on the in-game currency and finds they come across.
Gacha games are free to play, so players are able to engage with the games without incurring costs. While other games may involve pay-for downloads, gacha games can be played immediately for free.
Gacha Games Find Success
One of the major benefits of gacha games is how detailed and in-depth they can go with content. Players want to be able to explore a world as much as possible, and the collecting mechanic in gacha means developers can include more content in the games this way.
Updates for gacha-style games require no extra expansion packs or purchases for players, with a new set of collectables being released by developers. From their standpoint, they know they have a dedicated audience, so a new set of collectables being released is less of a risk than a new game on a PC would be.
Psychological Stimuli in Gacha Games
The games maintain their success because psychologically, we enjoy collecting things. We are intellectually stimulated when we collect things. Studies show that there is a rush of chemicals upon our anticipated desires being realized, or when we finally gain a rarity.
It's clear how popular gacha gaming is as it can be seen in other games that seem worlds away from traditional collecting. Games where there are several elements of collecting various characters and items in order to be victorious, and different combinations will give different outcomes to your supremacy success.
Gacha on PC & Mobile
Gacha gaming also takes the form of hyper-casual gameplay, which is popular in mobile gaming.
Some are suggesting that gacha games would be more popular on PC, due to their performance. Others suggest that part of the reason gacha games are so popular is that they don't require a lot of hardware to play. However, the increased accessibility provided through cross-platform gacha gaming, much like the aforementioned Raid: Shadow Legends, shows that gamers appreciate flexibility in how they access their favorite titles.
While PC gaming is increasing, gacha games remain free. Just consider the price of the Pokémon games from their inception to now. Not only do players need to buy the titles, which are subject to inflationary prices, they also need to update PC every generation.
Gacha Games Trends in Japan
The Japanese gaming industry is very much dominated by smartphones and gambling platforms. This is due to the speed of the internet and the proficiency of the smartphones used.
There is evidence that mobile gaming in Japan is moving away from gacha in some cases and taking advantage of the popularity of hyper-casual gaming. This reflects our changing lifestyles. As such, gacha gaming may be able to connect with its audience better by strengthening on PC. By investing in the PC, gacha gaming may target a whole new group of gamers.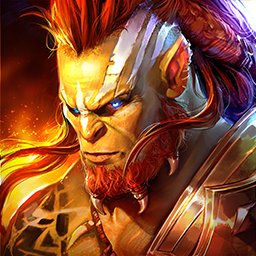 Raid: Shadow Legends
Collect 400+ Champions & Fight For Glory