What is EGX? A Complete Guide to the Eurogamer Expo!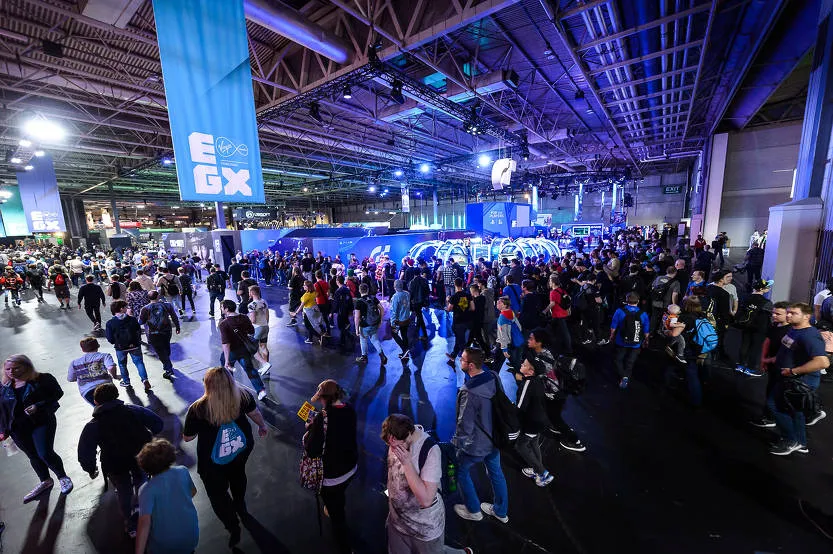 Eurogamer has become a leading light in the gaming expo space over the last few years, which is why we've decided to give you the lowdown on Europe's top trade fair, EGX.
EGX has become one of the gaming industry's largest trade fairs since its first event took place back in 2008. Today, anyone that's anyone in the business will attend EGX.

From developers previewing their latest creations to GaaS technology providers touting their products to businesses, EGX is a real mix of interests and offerings. Then, of course, you've got the fans.
EGX, like all gaming expos, is a chance for consumers to get the inside track of the industry. This guide is intended to give the lowdown on the Eurogame Expo, its origins, and what's in store at future events.
You can also find out what's coming up at the next EGX. So, if you're ready to get into gaming's top trade show, scroll down for more.
What is EGX?
EGX is an acronym made from the phrase "Eurogame Expo", which is a trade show within the gaming industry. The first Eurogame Expo took place in 2008 as part of the London Games Festival.
It was held over two days in October at the Old Truman Brewery and was used as a showcase for the latest Christmas releases, including RPGs, MMOs, and castle games. 4,000 people attended the inaugural Eurogamer Expo, and, since then, it's gone from strength to strength.
Demand for tickets in 2010 saw the expo held at Earl's Court in London for five years before various spinoff events were launched.
By 2013, two distinct events were operating under the Eurogamer banner: Eurogamer London and Rezzed.
They were subsequently renamed EGX London and EGX Birmingham.
As well as changing names and traveling to new venues, including the Birmingham NEC and STATION-Berlin, the variety of events taking place at EGX has increased over the years.
Today, these expos not only feature game previews, but details from industry insiders and celebrities, competitions, meet-and-greets, eSports tournaments, and interactive experiences.
Put simply, if you're a fan of gaming, EGX offers insights and access like few other expos.
Who Started the Eurogame Expo?
EGX was started by the Gamer Network, which is a company that owns the video game news and review site, Eurogamer.
This website was launched in 1999 by three prominent members of the gaming community, John "Gestalt" Bye, Patrick "Gandhi" Stokes, and Rupert Loman.
Between them, Bye, Stokes, and Loman carved out a reputation for offering playful but insightful video game articles.
They parlayed this success into an expo that's gone on to become a landmark event on the gaming calendar.
Where is the EGX Expo?
EGX is primarily held in the UK. The first event was held in London, and this remains the company's most popular destination.
Brighton and Birmingham have also played host to EGX events, as has STATION-Berlin. 2020 saw the event take place online due to COVID-19, but it returned in 2021 with two events in London.
The next EGX Expo will take place in September 2022 at London's ExCel Arena.
EGX Expo Highlights: What Gaming Fans Can Expect
Every EGX event is different, but there are some highlights that fans have come to expect.
In fact, it's the organizers' commitment to quality and desire to offer something more that allows the expo to attract more than 75,000 visitors over the course of four days.
Some of the top things to do at EGX are:
Game Previews: From PC and console hits to iPhone games, EGX is all about developers showing off their wares and gamers getting a sneak peek at what the next generation of products will offer.
Expert Panels: Gaming fans can listen to talks and Q&A sessions with some of the industry's leading figures. Previous panels have featured members of the British Esports Association and the content creators behind games such as Football Manager.
Exhibitor Booths: As well as game previews, prominent figures from the gaming industry, including hardware companies, developers, and pro gamers, host booths at the expo.
Playable Games: Visitors not only get to learn about new games but play them. EGX events also feature eSports tournaments.
Merch: What's an expo without merchandise? Like all good gatherings in gaming, visitors can get freebies, as well as official merch from many of the industry's biggest brands.
The Future of EGX: Battling Back After COVID
The COVID-19 pandemic forced the organizers to host EGX online in 2020. The virtual event was run in conjunction with PAX Online and featured a variety of game previews and talks.
Among those offering insights into the industry were Mike Pondsmith, creator of Cyberpunk 2020, and Gearbox Software, the company behind Borderlands 3.
Online viewers were also treated to game walkthroughs and some light-hearted reviews.
EGX 2020 may not have been a vintage year for the expo, but the organizers made the best of a bad situation. They were able to head back out on the road in 2021.
However, due to COVID restrictions, the two expos weren't as free as they otherwise would have been. That's why EGX 2022 is set to be one of the biggest yet.
With the UK free of all COVID restrictions and life returning to (somewhat) normal, London's ExCel Arena will be a hive of activity between September 22 and 25.
Virgin Media has been drafted in as 2022's sponsor and there will be a host of activities over the course of four days. From playable games and panels to merch, the expo is set to be as entertaining as ever.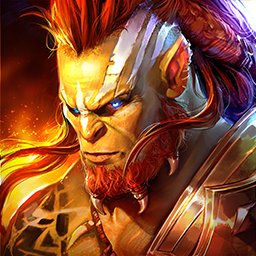 RAID: Shadow Legends
Collect 700+ Champions & Fight For Glory